Everybody knows that Chrissy Teigen and John Legend are the definition of couple goals, mostly because they're just so damn relatable.
And one of the best things about their relationship is Chrissy's tweets to or about John. Basically they're the best things on Twitter dot com.
Well recently, Twitter user @ETlHAN pointed out the difference six years has made to their relationship, and honestly it was hilarious.
Here's Chrissy tweeting John in 2011.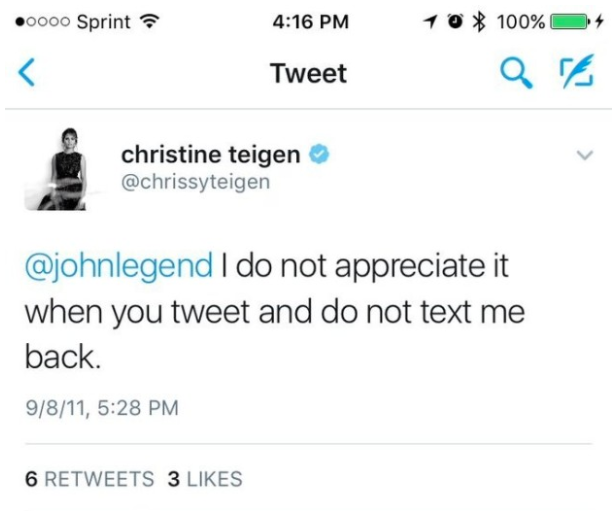 And here she is six years later tweeting John in 2017.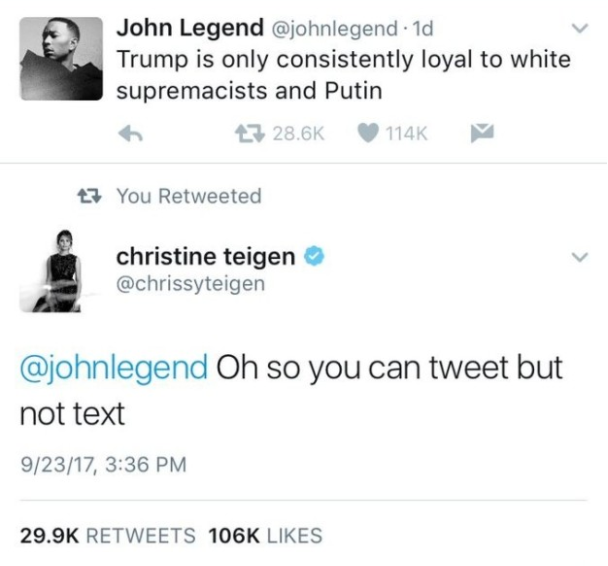 And it's not just her texts that John's not answering. He's also not picking up Chrissy's phone calls either.
Honestly, John Legend, no offence, but Chrissy's right (as usual). TEXT 👏🏾 HER 👏🏾 BACK.