I very much doubt you need me to tell you what went down between Cardi B and Nicki Minaj, but I'm going to anyway.
Back in September, Nicki and Cardi got into it at a Fashion Week party. There were shoes that were apparently thrown, a lot of shouting and cursing, and in the end Cardi was escorted from the party with a bump on her forehead.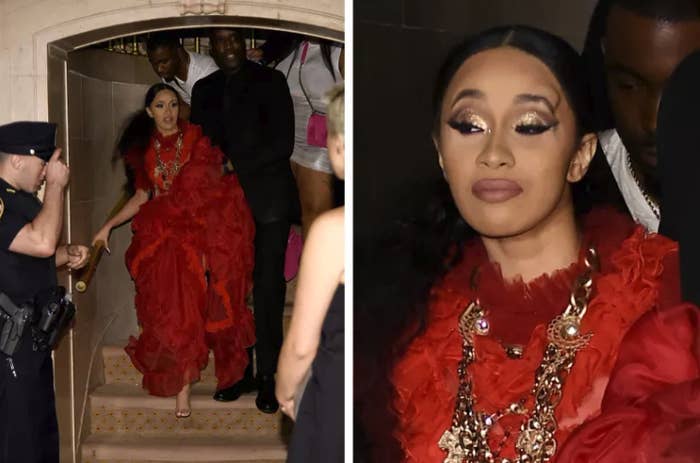 Cardi revealed in an interview that the fight started after Nicki allegedly liked and then unliked a tweet that criticised her parenting.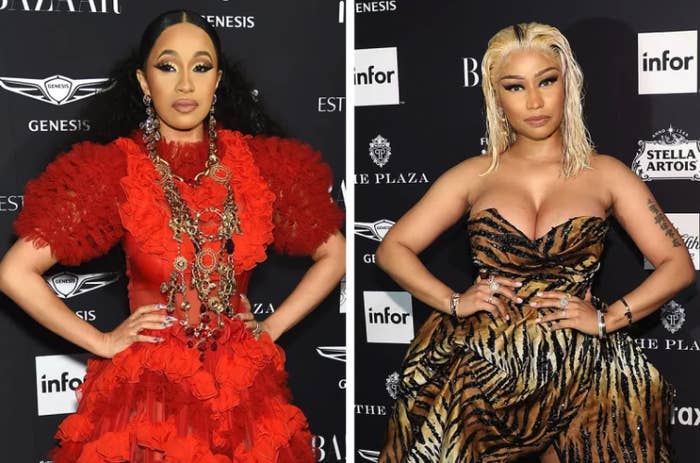 Both continued to take shots at each other for a while, with the mess looking like it was never going to end. Everybody, even celebrities, had something to say on the matter.
But since October, when Cardi clapped back at Nicki in an 11 video rant on Instagram, things have been pretty quiet, so I guess the drama is all but done with for now.
However, in a recent interview, Cardi was asked about the situation and whether or not she was embarrassed by it. The long and short of it? Absolutely not.
"It's unnecessary, but am I ever embarrassed about anything that I do? No," she said.
Cardi was then asked if the whole thing was bad for business, to which she responded that she thought it was.
I think it's bad for business. You know, a lot of people like to say "all publicity is good publicity" — to me it's not, because that takes away of people paying attention to your craft. It makes people not even care about your craft, they just wanna see drama.
But it looks like drama just follows Cardi wherever she goes, as she also had to recently respond to rumours that she only publicly announced her separation from baby daddy Offset for attention and publicity.
Jumping on Instagram Live to refute the gossip, Cardi said:
I wouldn't put my family in a bad name for no fucking publicity because at the end of the day, 10 years from now, my daughter, she's gonna be looking at these type of things and she's gonna be asking me about these type of things.
This follows Cardi's first performance since announcing her separation from Offset, where she changed the lyrics to take a shot at him. While rapping her "Motorsport" verse, a collaboration she did with Migos and Nicki Minaj, Cardi changed the lyrics to "I told him the other day / yeah we're gonna get a divorce".
She also appeared to throw him the middle finger...
It's never a quiet day for Cardi B, but here's to hoping she has a peaceful holiday season!