If you thought drama was going to stop following Cardi B around just because it's the festive season, you were being way too optimistic. Even when she travels halfway across the world, she just can't seem to get some peace and quiet.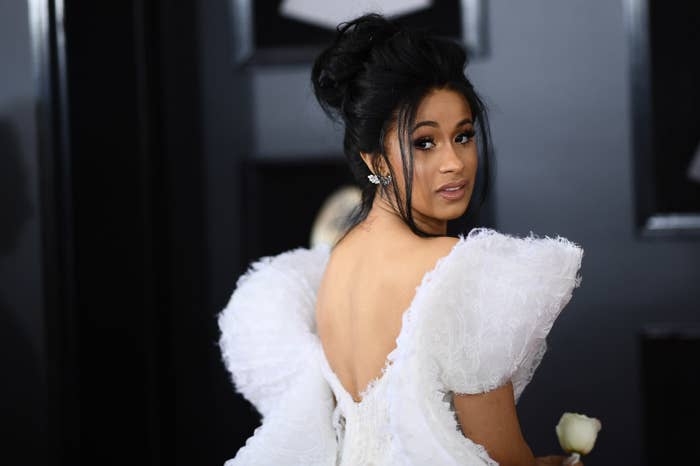 Recently, Cardi landed in Australia, where she was scheduled to perform at the Origin Fields Festival in Perth. By her own account, she had a blast while there, but her initial arrival into the country looked far from fun.
Videos emerged of Cardi at the airport with her head wrapped in a blanket, clearly trying to avoid getting photographed by waiting paparazzi and fans. But it seems that the blanket caused more than a few frustrations, with one pap saying: "You're in Sydney now mate. You're in Australia. It's our rules, not yours."
In the background, a woman can be heard saying "it's no wonder your husband left you" and that's when things really kicked off. Cardi's close friend and publicist, Patientce Foster, can be seen in the video confronting the woman. "Bitch, I'll smack the shit out of you," she said. "Don't ever come out your mouth about her motherfucking husband. Watch your mouth."
The woman, who spoke to Daily Mail Australia and identified herself as Jane, revealed that she only spoke out because "there were so many young kids that just wanted a picture with her and she ignored them".
Jane didn't stop there though. "I thought they were going to hit me. They're a nasty mob," she said, before adding, "I am not a fan of hers, no. She's just a poor imitation of Nicki Minaj."
But although some thought Cardi would regret the airport altercation (in the video, it sounds like she mentions wanting the incident to be deleted from video), it looks like she's standing right by her publicist.
In a now deleted Instagram video, which was apparently since uploaded to YouTube, Cardi said: "I am mad at Patientce. Wanna know why I'm mad at Patientce? Because she should've spit in that fucking lady's face."
Going on to defend Patientce, Cardi detailed the beginning of her career when she struggled to find representation.
When I first started, your faves? Their publicists, they didn't want her to take me as a client, and she was working in one of the biggest publicist company and you know what they tell her? Don't take her, she's a reality star. Nobody's gonna take her serious. And she still worked with me, got me my first magazine cover, changed my image.
Making it crystal clear where her loyalties lie, Cardi continued: "Not only is she my publicist, she's my friend ... So don't fucking tell me about my bitch. That's my bitch. And she been doing a great fucking job, and I thank her every single fucking day."
Patientce also took to Instagram, first posting a message about choosing loyalty over a job, before uploading another picture waiting to board a private jet. Alluding to the incident, she captioned the picture "taking the private way to Sydney! Not fxckin with you simple hoes today!"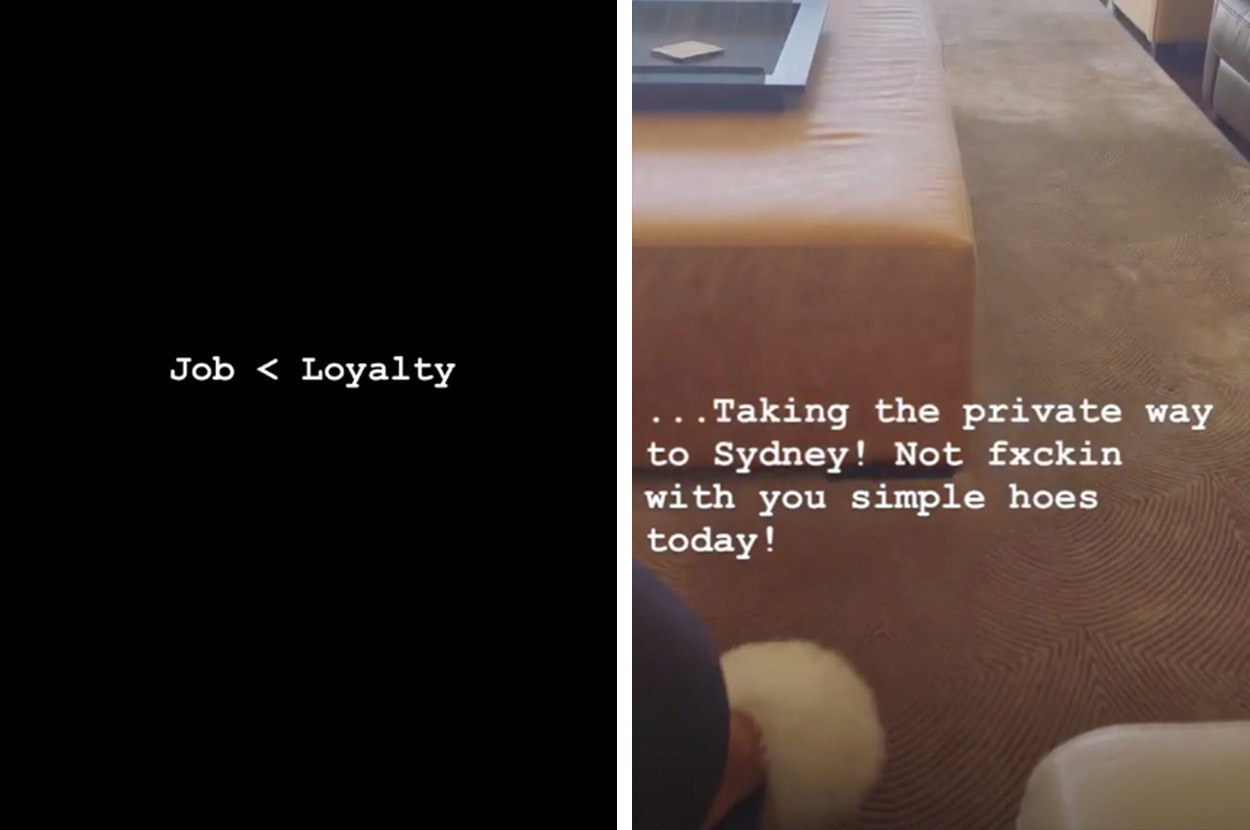 BuzzFeed have reached out to reps of Cardi B for comment.