Cardi B Responded To The Backlash Over Her "Controversial" Song "WAP" And Dragged Carole Baskin For Criticising The Video
"I'm not gonna engage with Carole Baskin on that."
I'm sure you don't need me to tell you that Cardi B and Megan Thee Stallion recently dropped a brand new song called "WAP" along with a music video that had everybody talking.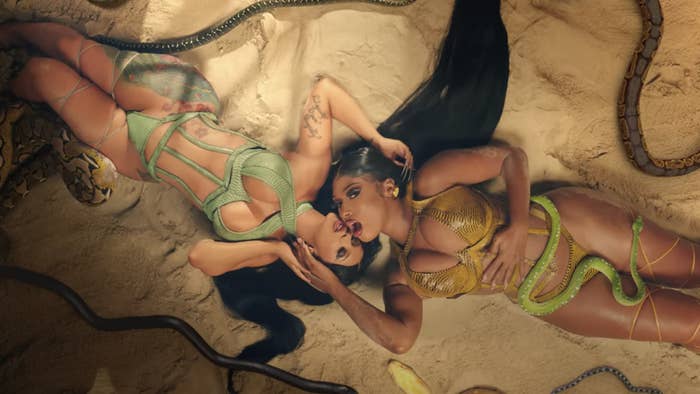 The song itself has been the subject of debate since its release because, you know, god forbid a woman take ownership of her sexuality or rap openly about sex at all.
In a new interview with i-D, Cardi responded to the furore over the song, revealing that she was "really surprised" by the reaction and originally didn't think it would be a big deal.
"I knew it was gonna have a big impact, I guess, because of me and Megan," the rapped explained. "But I didn't know it was going to be so controversial."
But Cardi made it clear that the criticism over the song's lyrics and its video doesn't really bother her. In fact, the constant talk about the track just gives it more attention.
One of the most notable critics was none other than Tiger King star Carole Baskin, who called the whole thing "lurid" and slammed both Cardi and Megan for using big cats in the music video.
Well, Cardi wasn't going to be drawn into a feud with Carole. But uh, having said that, she quickly followed it up with a jab, making it clear that she'd watched Tiger King in quarantine like the rest of us.
To give you a quick flashback, Carole was accused in the documentary of being involved in her second husband's disappearance in the late 90s. However, Carole has strongly denied the accusations in both the show and several interviews since.
Onto something a little less wild, Cardi explained what it was like shooting the "WAP" music video, revealing that $100,000 had been spent on COVID-19 testing alone.