Brad Pitt Wearing A Name Badge At The Oscars Luncheon Is The Only Picture You Need To See Today
What if people don't know who I am?!
For those of you not in the know, I'd like to introduce you to a very underrated and not-at-all-well-known actor. His name is William.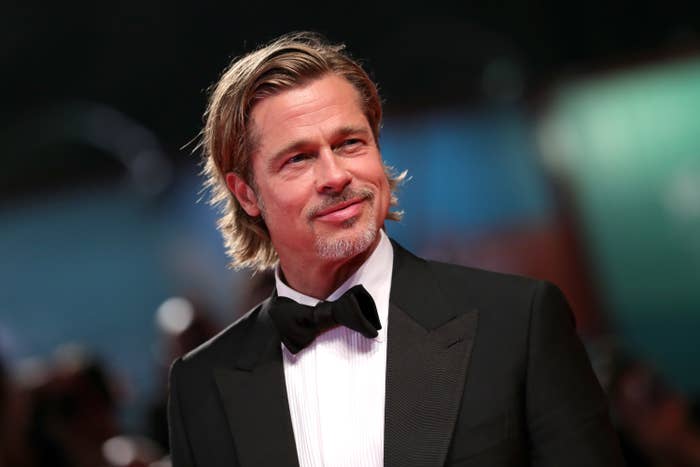 Fun fact about William! His middle name is Bradley.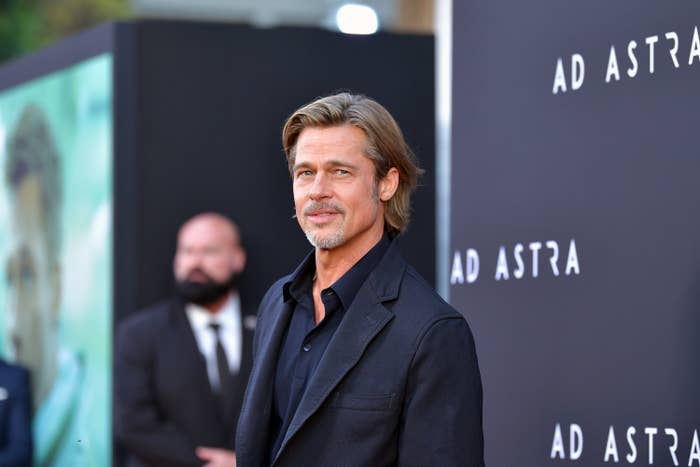 And he prefers to go by the shortened version of that name, so for all intents and purposes, we shall now be calling him Brad. Hi, Brad!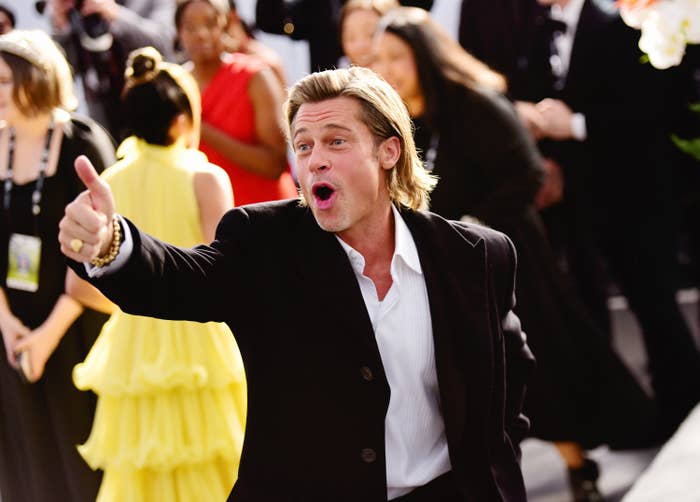 OK OK OK, I'll give up the joke. You definitely know Hollywood icon and heartthrob Brad Pitt. After all, he's been on our screens since the '80s.
Well, Brad's had something of an acting resurgence lately, receiving praise across the board for his role in Once Upon A Time In Hollywood.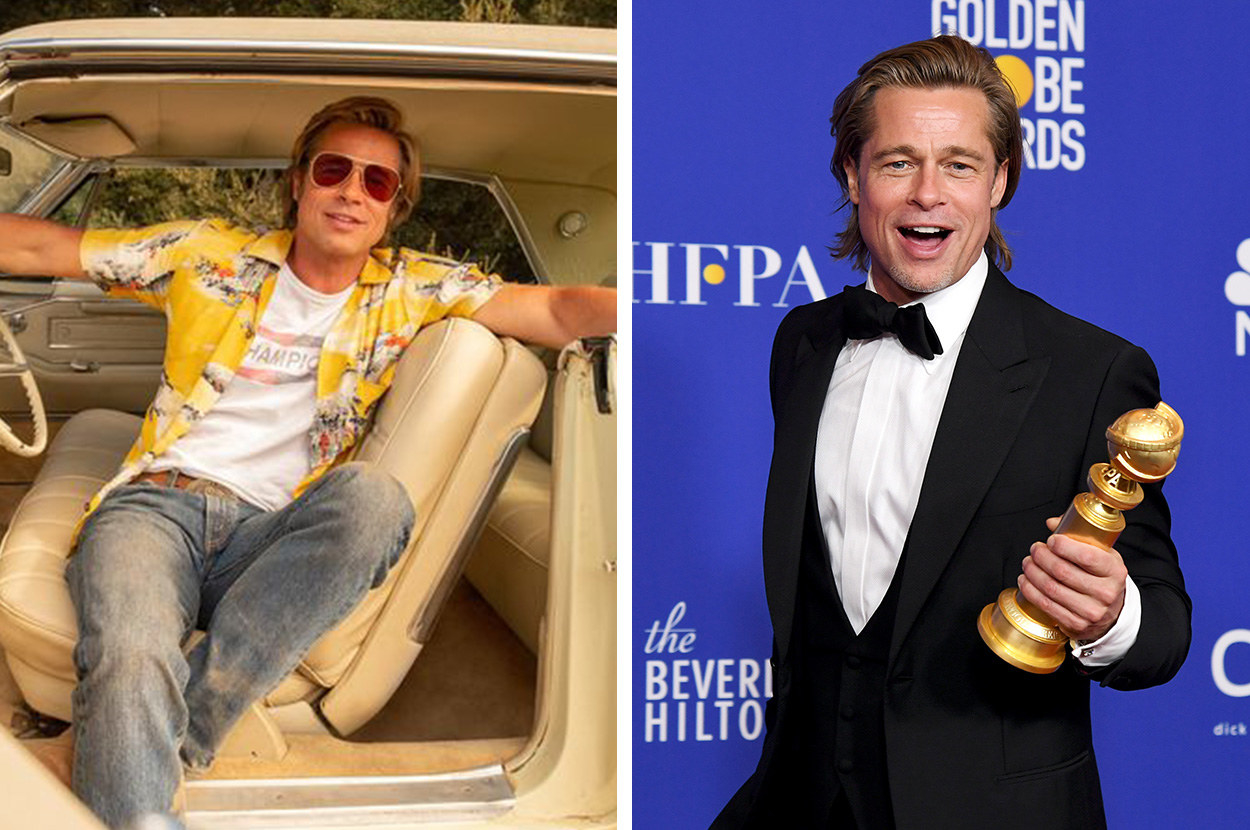 In fact, this award season, he's already won more than 20 trophies for the role alone, including a Golden Globe, and he's also a firm favourite for the Best Supporting Actor Oscar.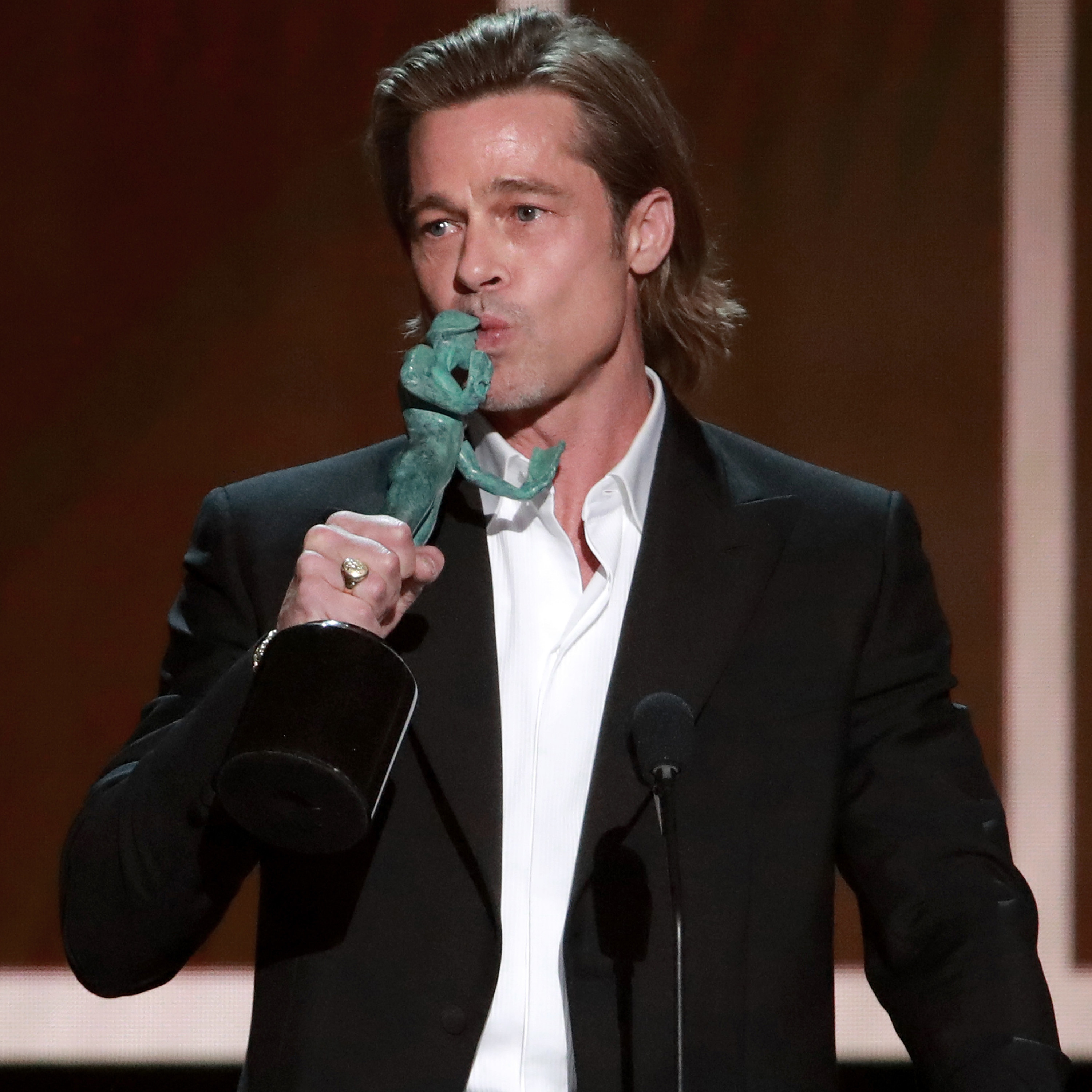 Talking of the Oscars, Brad attended the event's annual luncheon on Monday, where a whole host of nominees gathered to celebrate.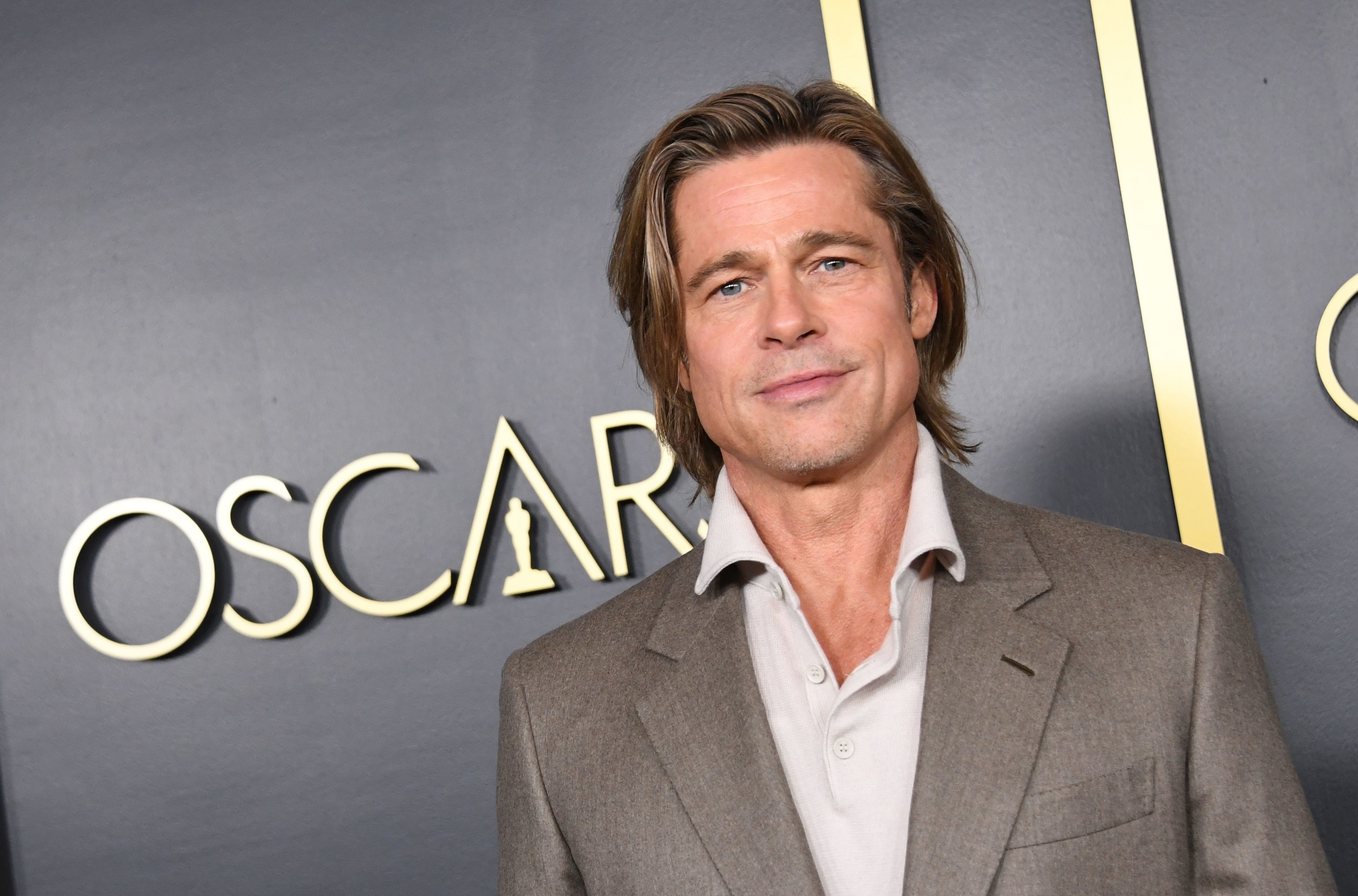 And pictures from inside the lunch show Brad getting his name badge pinned to his jacket, which is more adorable than I can handle.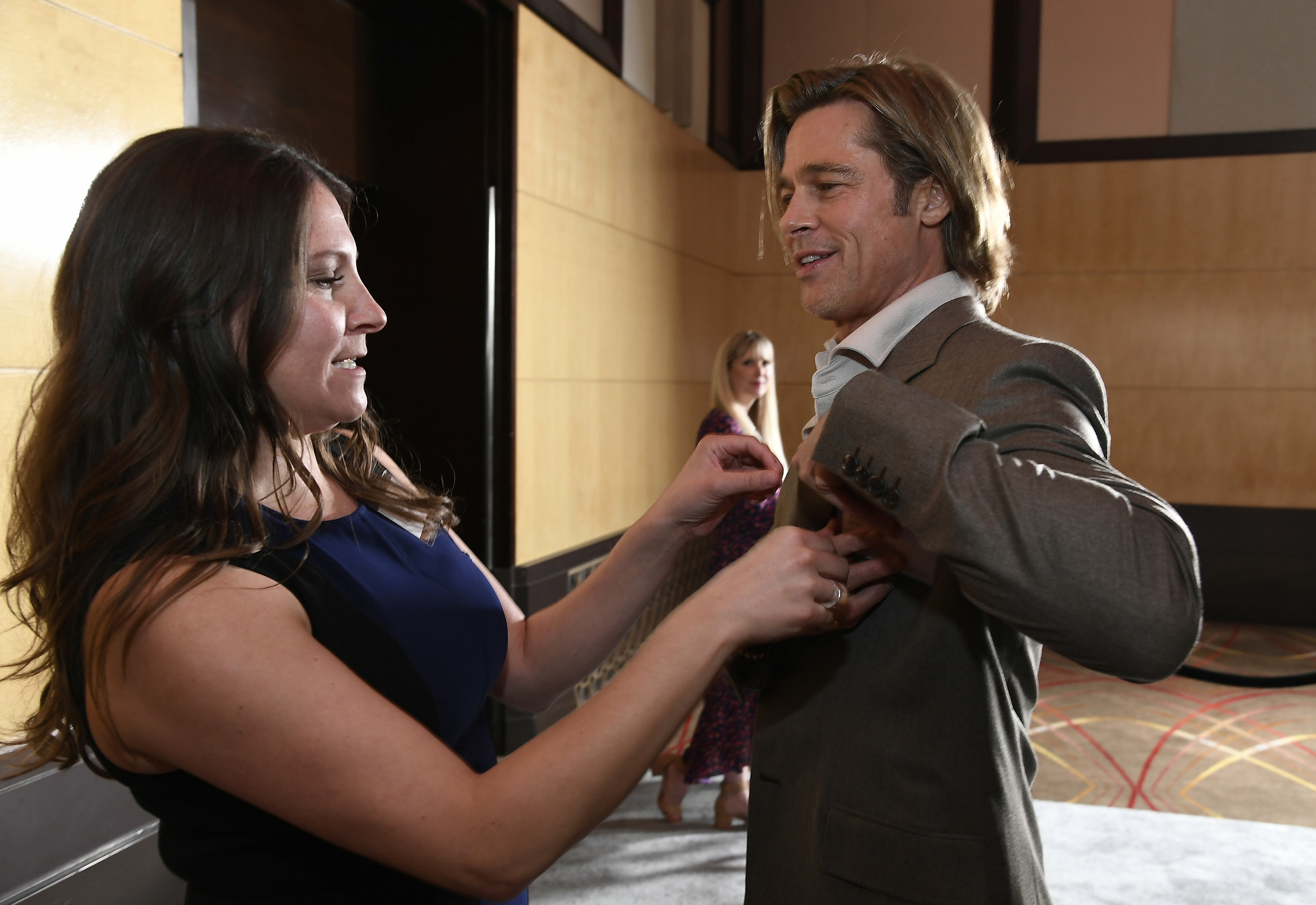 Look how happy and vaguely amused he looks!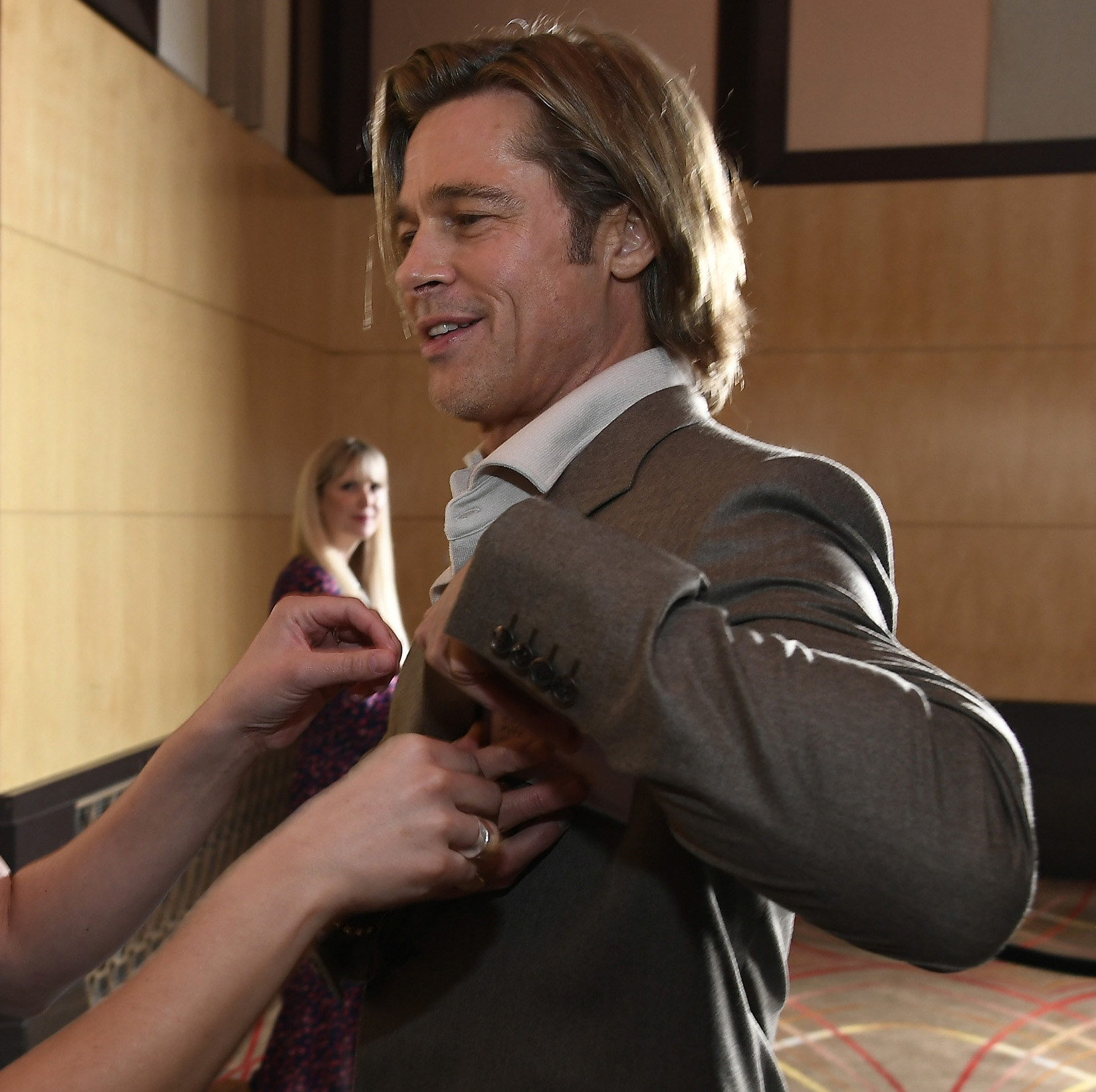 Cue all the pics of Brad from inside the event, wearing his name badge in case people don't recognise who is.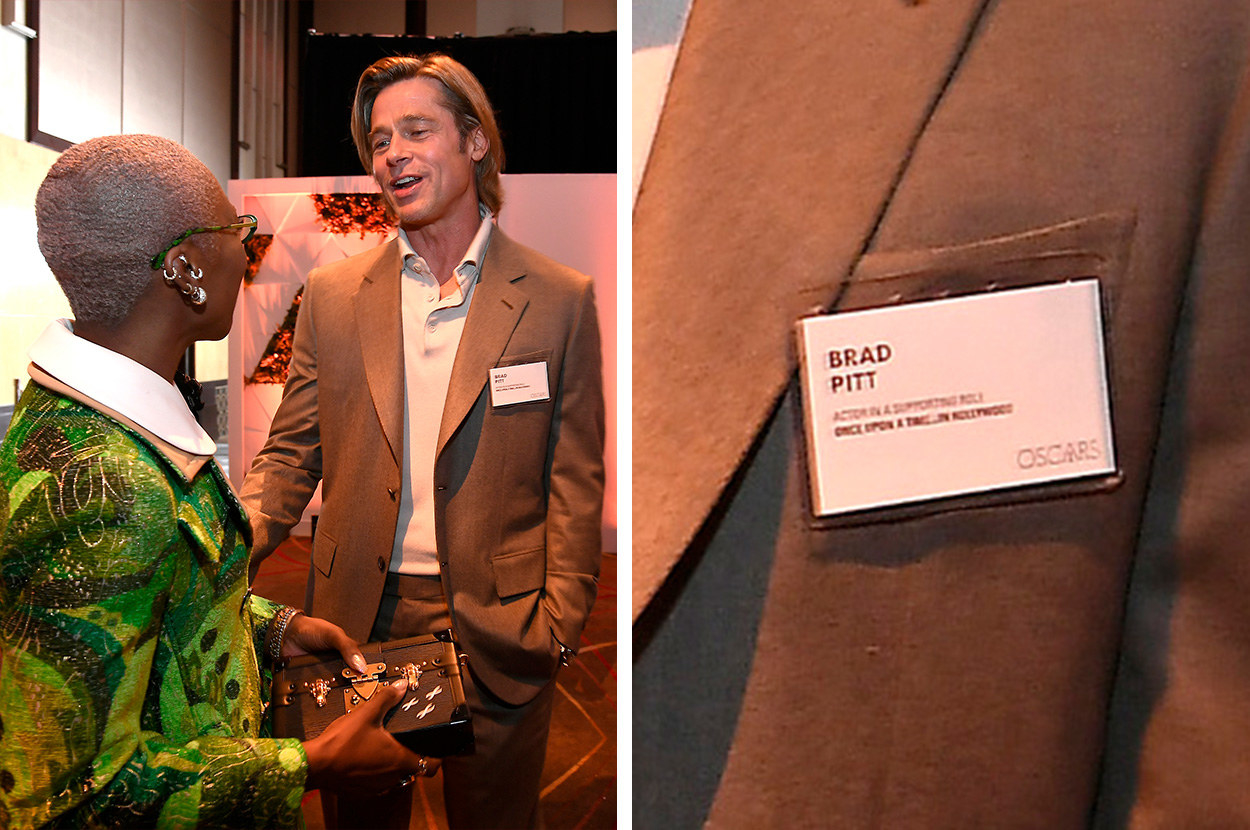 "Psst! Cynthia! It's me! Brad Pitt!"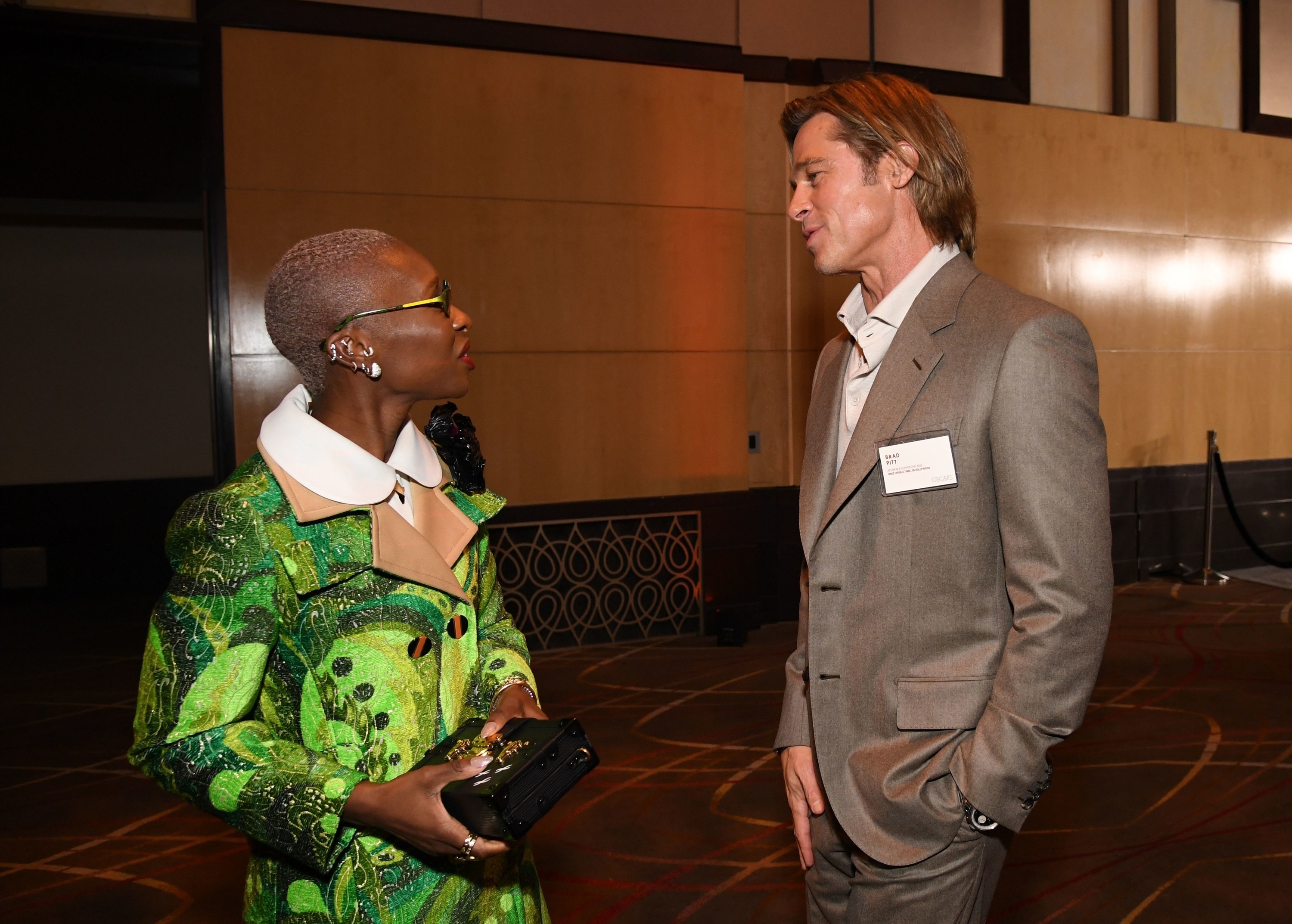 "I'm sorry, who? I don't know this man."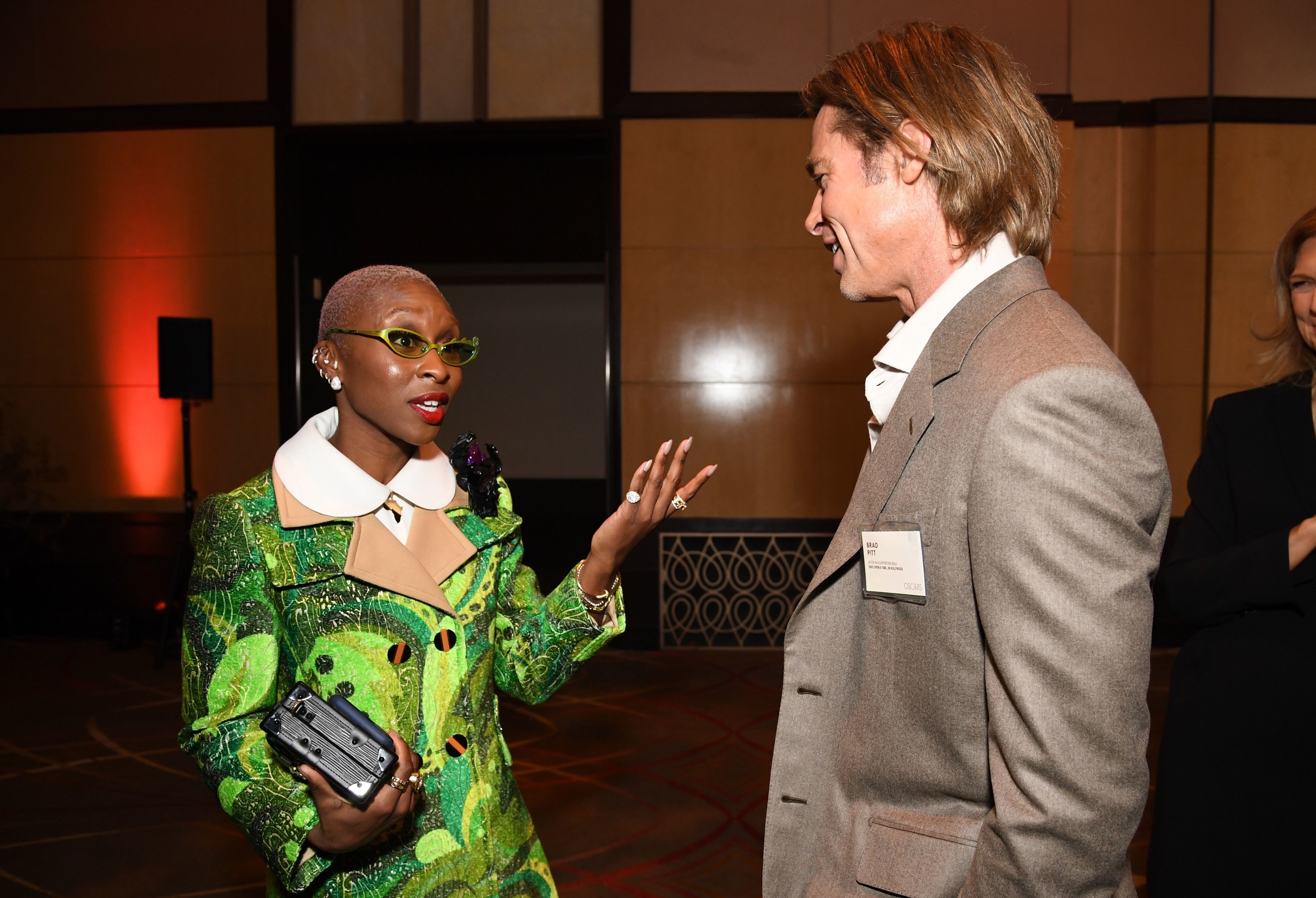 "Oh my GOD! I know who you are! You're Leonardo DiCaprio!"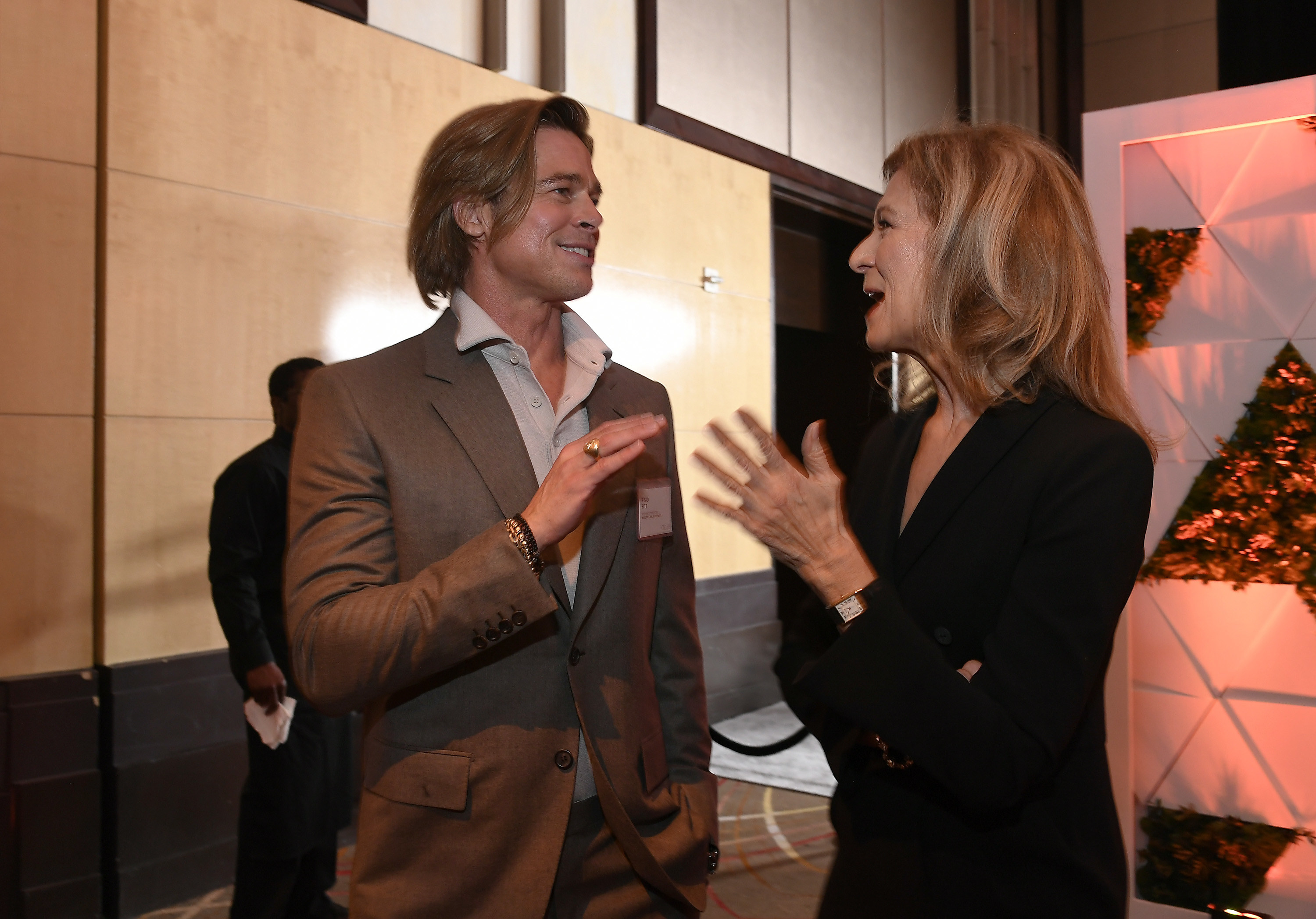 Anyway, that's all I have for ya!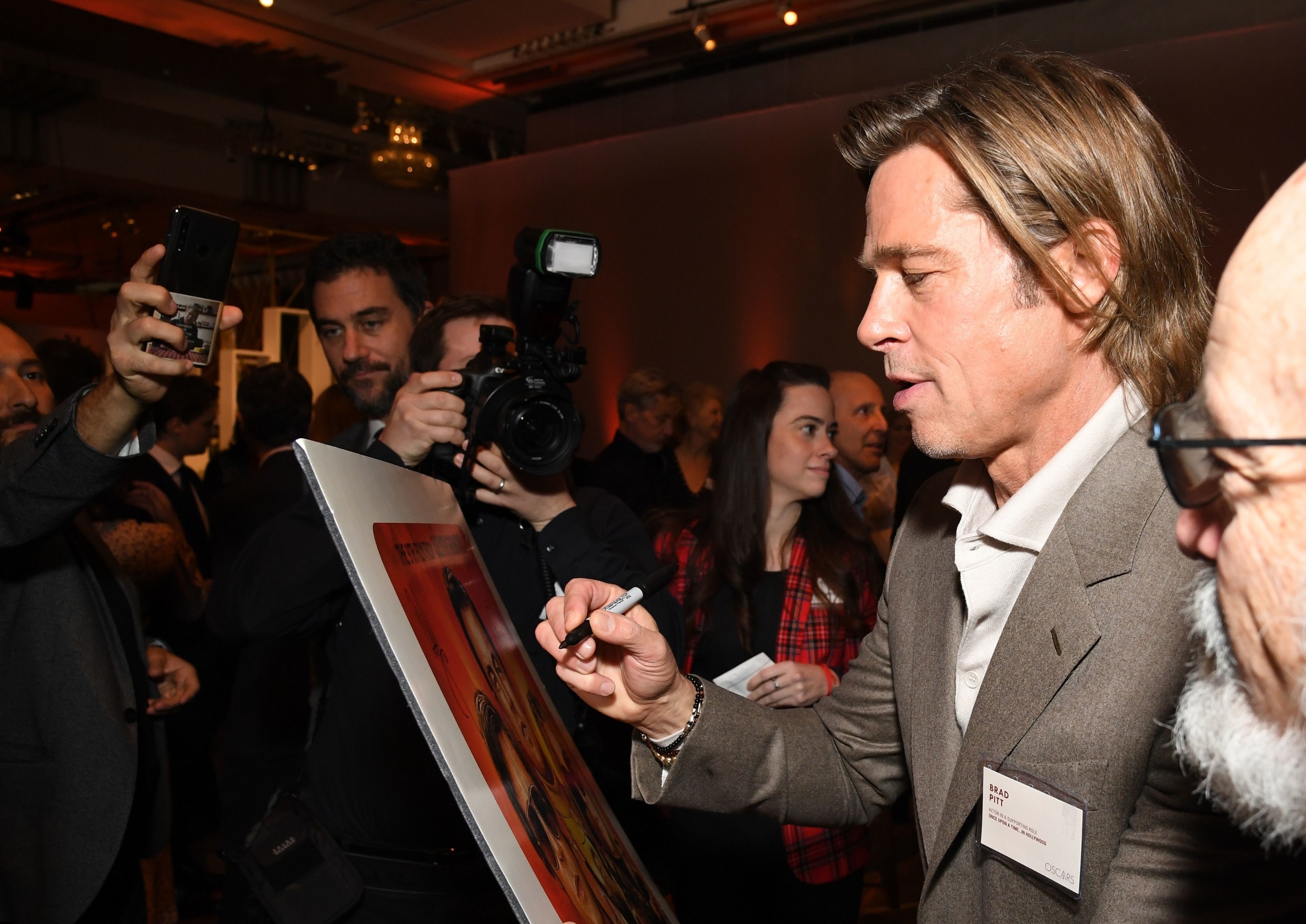 See you at the Oscars, Brad!