Billie Eilish has opened up about how she felt after winning five Grammy awards earlier this year, revealing she was actually "embarrassed" about the historic feat.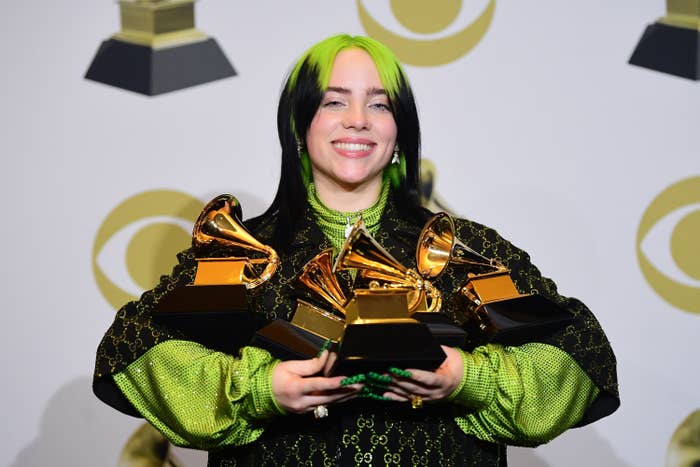 In case you need a little refresher, Billie cleaned up at the Grammys back in January, taking home five golden gongs. This included beating out strong competition to win the Big Four, making her only the second person in history to do so.
As if that wasn't enough, the 18-year-old also became the youngest artist to ever win Album of the Year for her critically acclaimed debut, When We All Fall Asleep, Where Do We Go?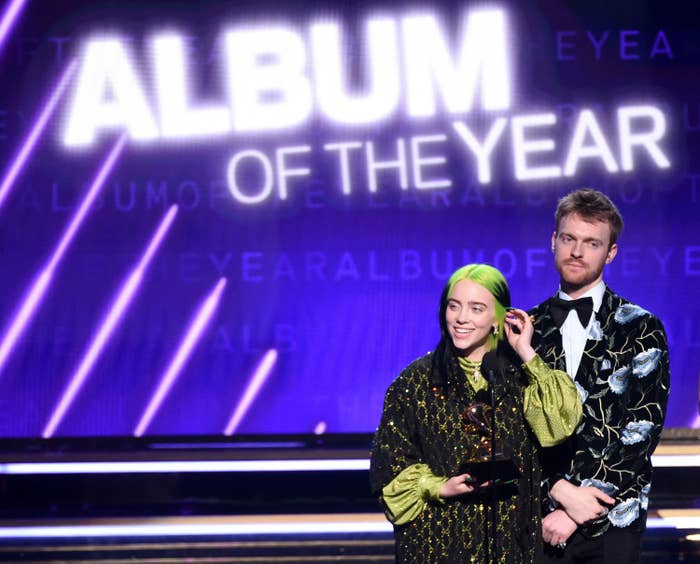 However, despite the news being something to celebrate, at times Billie basically apologised for winning. In fact, while waiting for the Album of the Year result to be announced, she could be seen saying, "Please don't be me."
Billie's reaction to winning even sparked a huge debate online, with one viral tweet theorising that Billie had wanted someone else to take home the award because she knew she'd be attacked by fans who thought she was undeserving.
But now, in a brand new interview, Billie revealed that she was "embarrassed" by the wins because she was in front of other artists who she felt deserved the accolades more.
Appearing on the cover of Dazed, Billie name-dropped Ariana Grande and Lana Del Rey, who were also nominated for Album of the Year, as well as Beyoncé, who she went up against in the Best Pop Vocal Album category.
"I was dead surprised. And I was embarrassed, dude, I was fuckin' embarrassed," Billie said. "I was in front of Ariana Grande and Lana Del Rey and fuckin' Beyoncé is nominated, and I win. I was like, Nooooo…"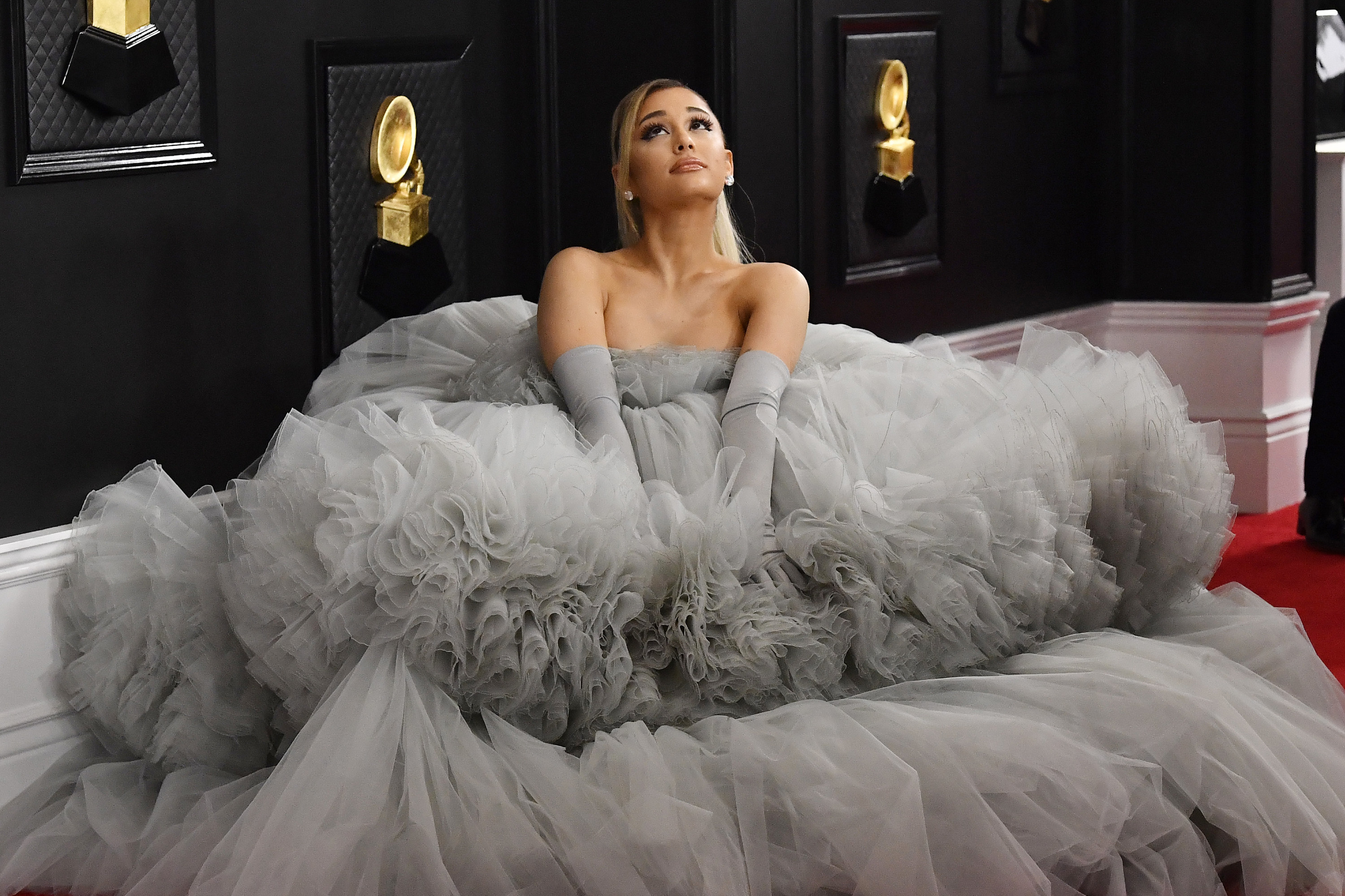 During the interview, Billie apparently then covered her face with her scarf at the memory and added: "I don't deserve it. They deserve it."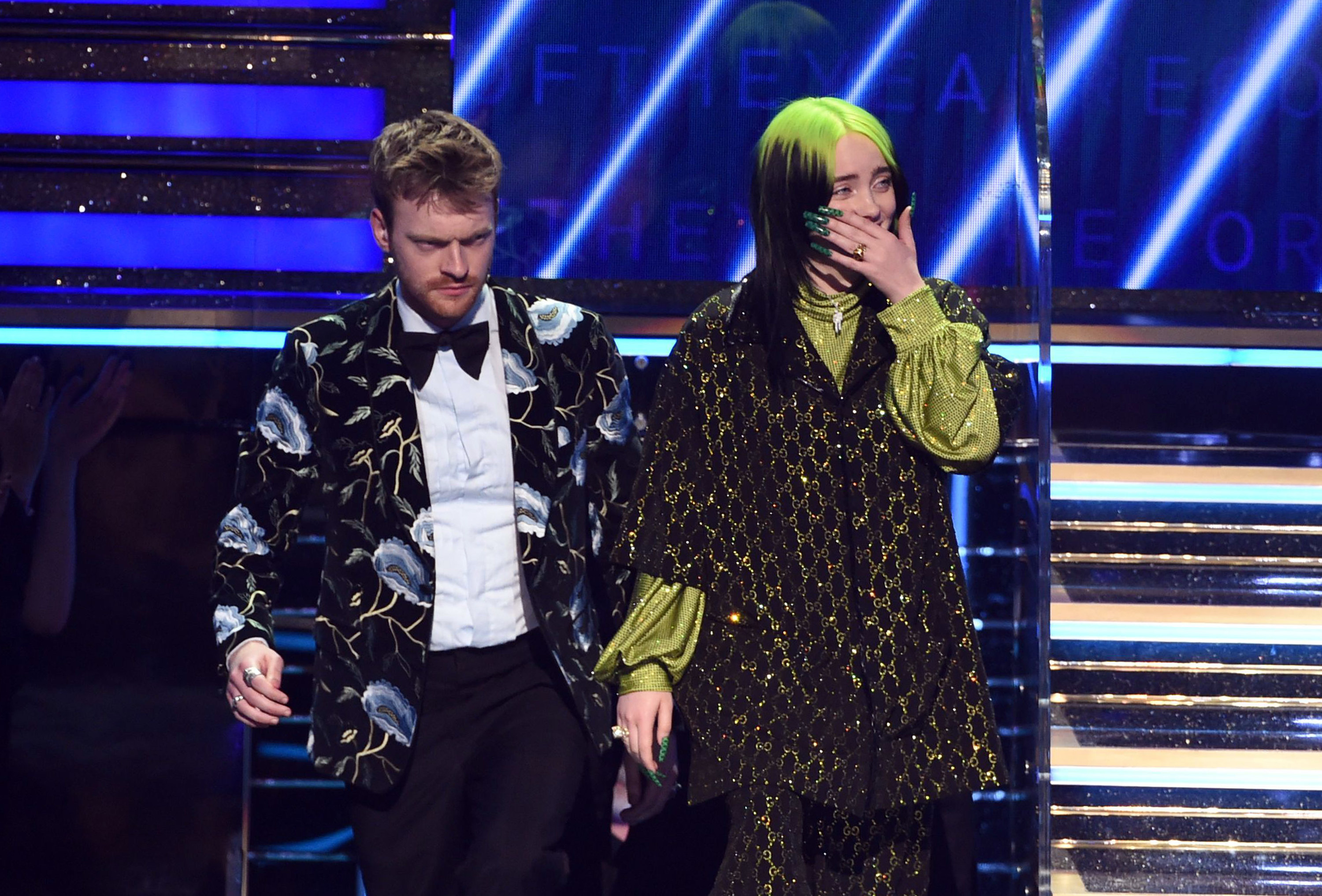 In a previous interview with the LA Times, Billie even called for comparisons between her and Lana to stop because it was "disrespectful" to the "Video Games" singer.
And this isn't the first time that we've heard Billie was self-conscious about her Grammys sweep. Her brother, Finneas, previously revealed that they were both "embarrassed" by the awards, telling Vogue that they were "brave enough" to hope they'd win just one.