Beyoncé Wore Black Panther Earrings And A Black Panther Clutch So She's Obviously Trying To Tell Us Something
WHAT DOES IT MEAN!?
So in case you didn't know, Beyoncé wasn't playing games when she attended the Grammys – she really went to slay.
In fact over the Grammys weekend, she turned out not one, not two, but three flawless looks that had us all, for want of a better word, shook.
Off the bat, fans took to Twitter to say that all three outfits were very inspired by the Black Panther movement.
Although it's not the first time Bey's been linked to it. Anybody remember when she performed at the Super Bowl?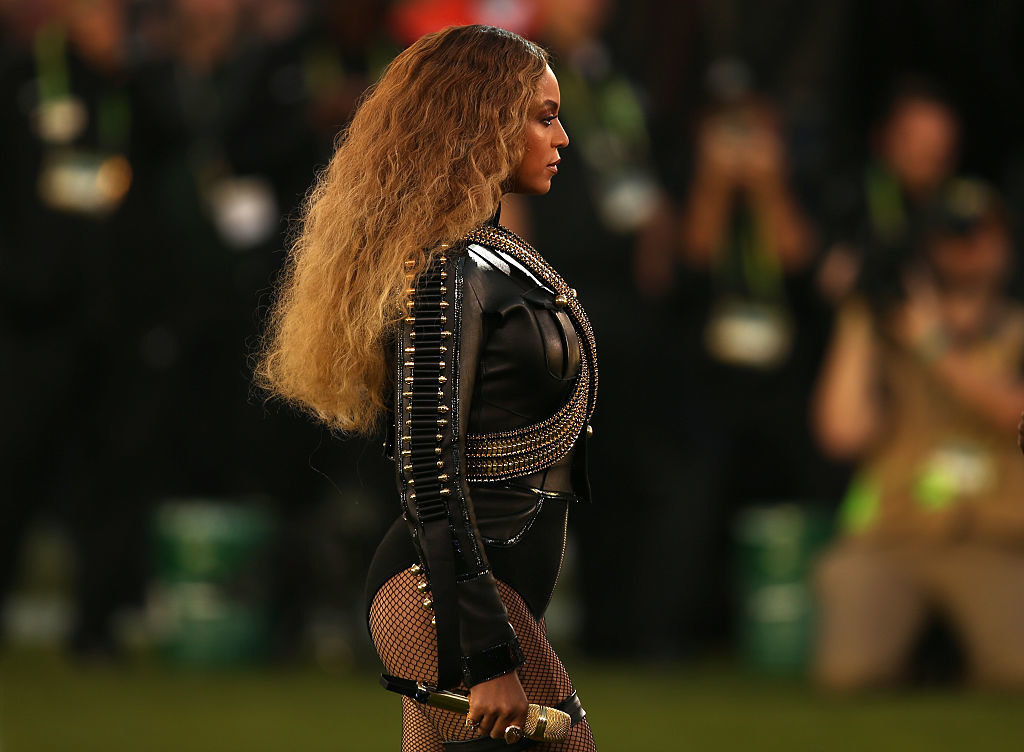 Anyway, back to this weekend. Eagle-eyed fans noticed that what looked like a regular diamond encrusted clutch was actually a purse shaped like a black panther.
Not only that, but somebody else realised that the earrings she wore to a pre-Grammys party were also, you guessed it, black panthers.
And obviously once everybody realised, they lost their shit.
Because we know that Beyoncé loves to drop hints. All you have to do is remember how she teased us with lemons before she dropped the surprise album Lemonade.
And so this got people thinking... maybe the clutch and earrings aren't just a coincidence because Black Panther the movie is released in a matter of days, so is it possible she could make an appearance on the soundtrack?
Not only that but Chloe and Halle, who Beyoncé mentors, appeared at the premiere of the movie last night too. I'm not saying that's concrete evidence, but it's all starting to add up.
The blacking out of names refers to what the album currently looks like on iTunes. Only two songs have been revealed, leaving 12 that we don't know yet.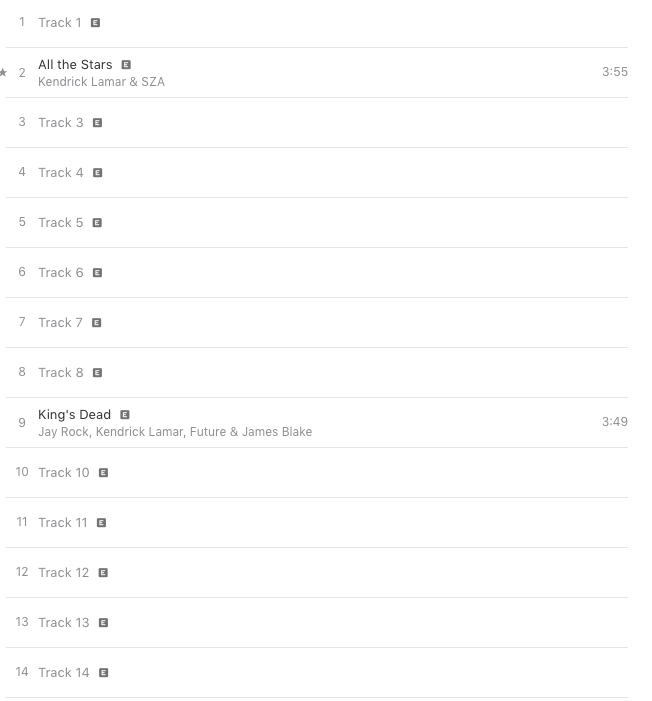 So simple maths gives us this conclusion.
It wouldn't be outside the realm of possibility either, considering that Beyoncé will be working with Disney anyway for The Lion King, which is due to be released next year.
So @Beyoncé if you're reading this, what's happening? Are you on the soundtrack? Is there a new album on the way? Where can we get our own black panther diamond encrusted clutch? WE NEED ANSWERS!
We've contacted Beyoncé's reps for comment.