Here's What Beyoncé's Publicist Had To Say About The Fans Harassing A Woman For Speaking To Jay-Z
"It will bring no joy to the person you love so much if you spew hate in her name."
After 24 hours of tweets and Instagram comments and an endless stream of bee emojis, Beyoncé's publicist has seemingly stepped in to try to put a stop to the harassment of a woman who spoke to Jay-Z.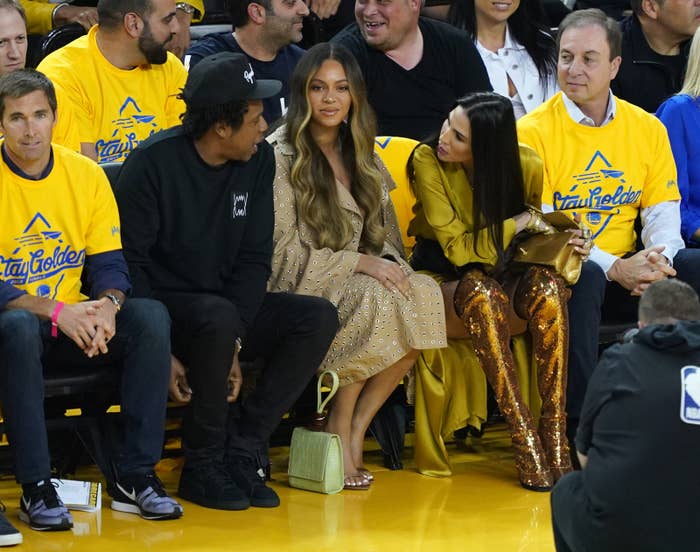 The drama started when a video emerged online of Beyoncé and Jay-Z sitting courtside at the NBA Finals on Wednesday. The footage showed a woman, later identified as Nicole Curran, leaning over Beyoncé to talk to Jay.
The interaction seemed a little awkward without context, and fans even suggested that Beyoncé purposely nudged Curran after the conversation.
What ensued was a hate campaign against Curran as fans discovered her Instagram page and began spamming it with bee emojis. When disabling her Instagram comments did little to mitigate the situation, Curran then deactivated her social media accounts altogether.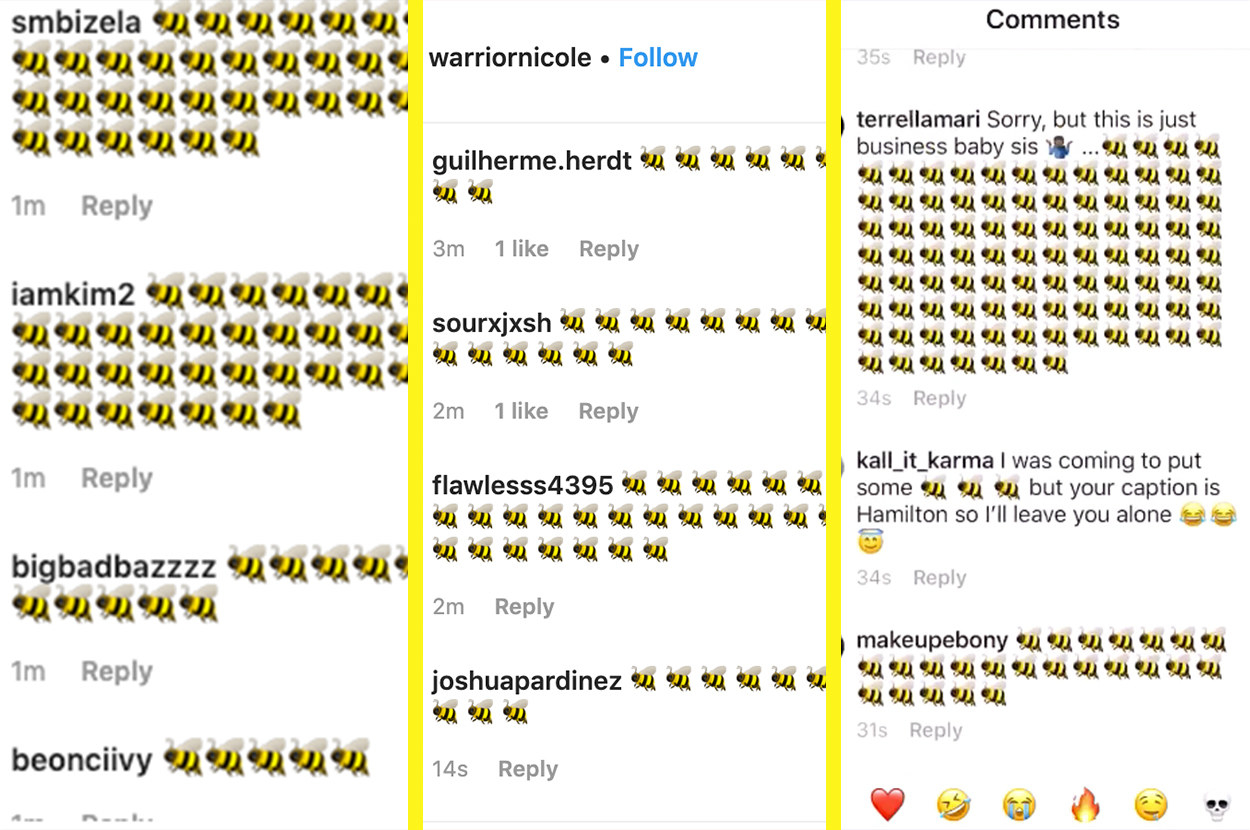 A reporter for ESPN later tweeted, claiming to have spoken with Curran. According to the reporter, Curran explained that she was confused by the situation, since she'd only asked Beyoncé and Jay if they wanted drinks.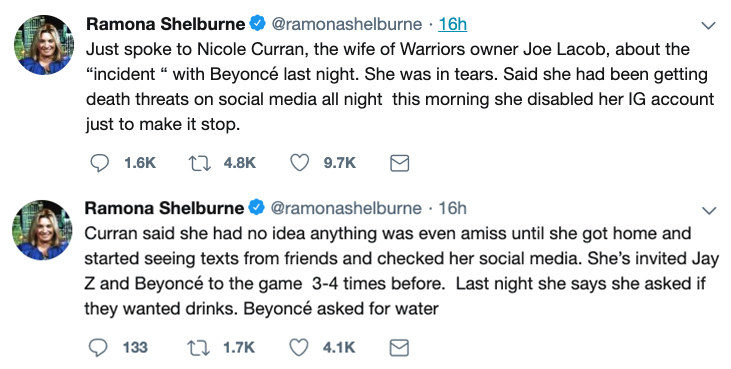 After apparently explaining that she'd leaned over Beyoncé to ask Jay if he wanted lime, Curran went on to express her dismay at the online bullying.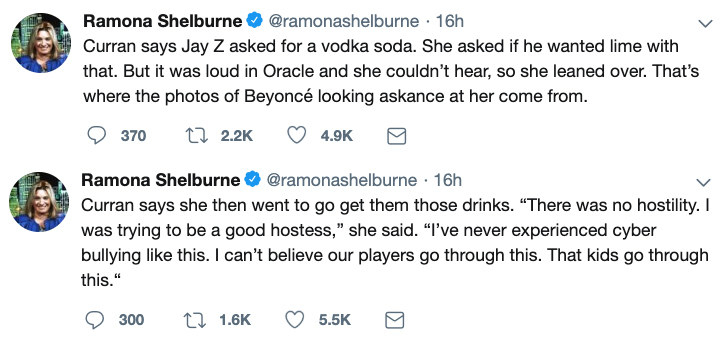 While Beyoncé has yet to comment on the matter, her publicist, Yvette Noel-Schure, seemingly referred to the drama on Instagram, telling the BeyHive to stop "spewing hate".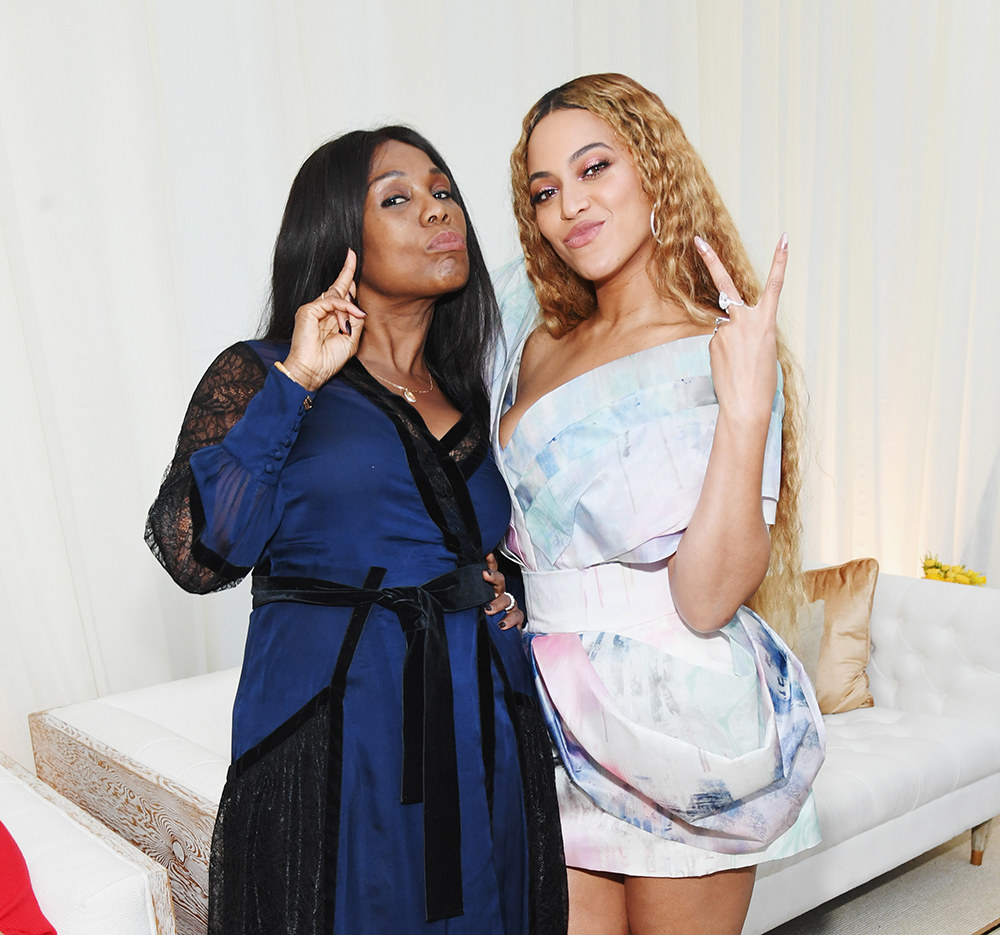 Posting a throwback picture to mark the anniversary of Beyoncé and Jay's On the Run II Tour, Noel-Schure said: "I know your love runs deep but that love has to be given to every human. It will bring no joy to the person you love so much if you spew hate in her name."
People immediately thanked Noel-Schure for stepping in, acknowledging that it had gone way too far.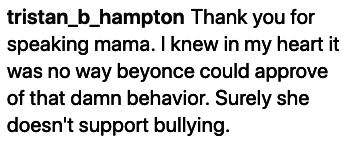 But other fans wondered if Beyoncé herself would say something about the situation.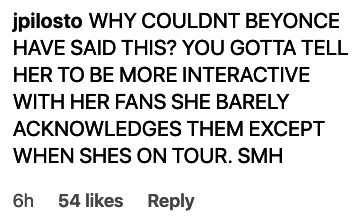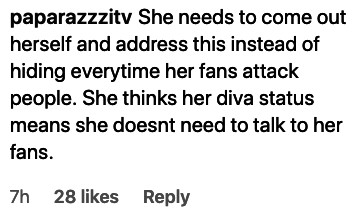 BuzzFeed has reached out to representatives of Beyoncé for comment.