Beyoncé and Jay-Z were painting the town a glorious shade of rainbow last night as they both attended the GLAAD Awards in LA.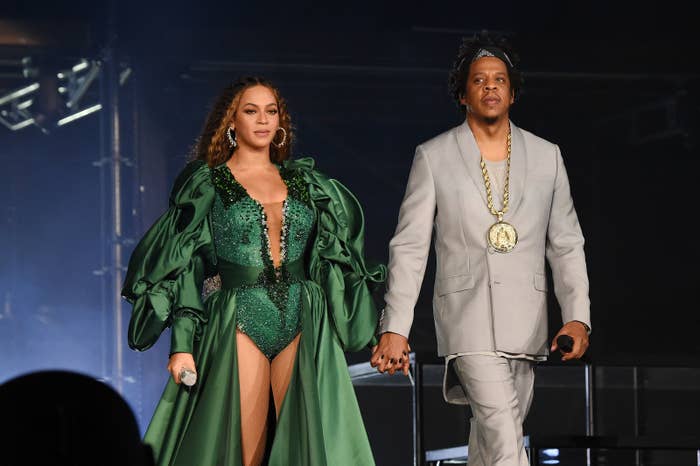 The power couple were in attendance to pick up the Vanguard Award, which they were given to honour their "LGBTQ allyship" and helping to "[accelerate] LGBTQ acceptance".
On stage, both gave impassioned speeches about love and acceptance. "To choose who you love is your human right. How you identify and see yourself is your human right. Who you make love to and take that ass to Red Lobster is your human right," said Beyoncé, referencing her song "Formation".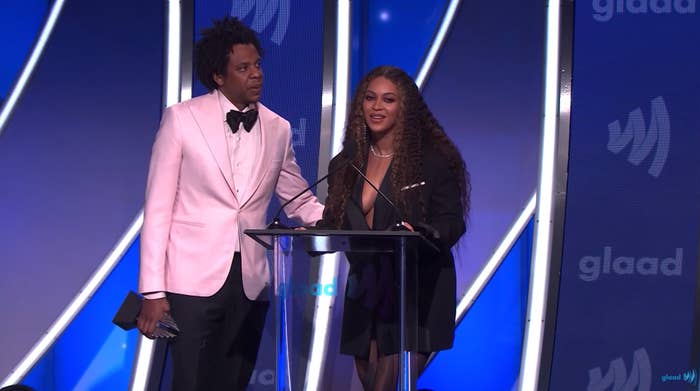 "We're here to promote love for every human being and change starts with supporting the people closest to you," she continued. "So, let's tell them they are loved, let's remind them that they are beautiful, let's speak out and protect them, and parents, let's love our kids in their truest form."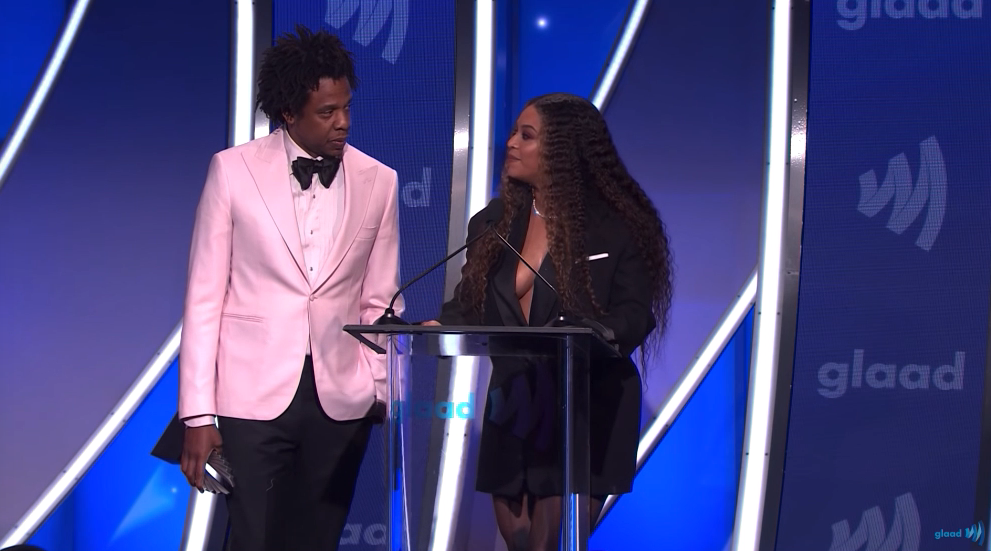 A visibly emotional Beyoncé went on to dedicate the award to her uncle Johnny, who had lived with HIV. "He lived his truth. He was brave and unapologetic during a time when this country wasn't as accepting," she said. "Witnessing his battle with HIV was one of the most painful experiences I've ever lived."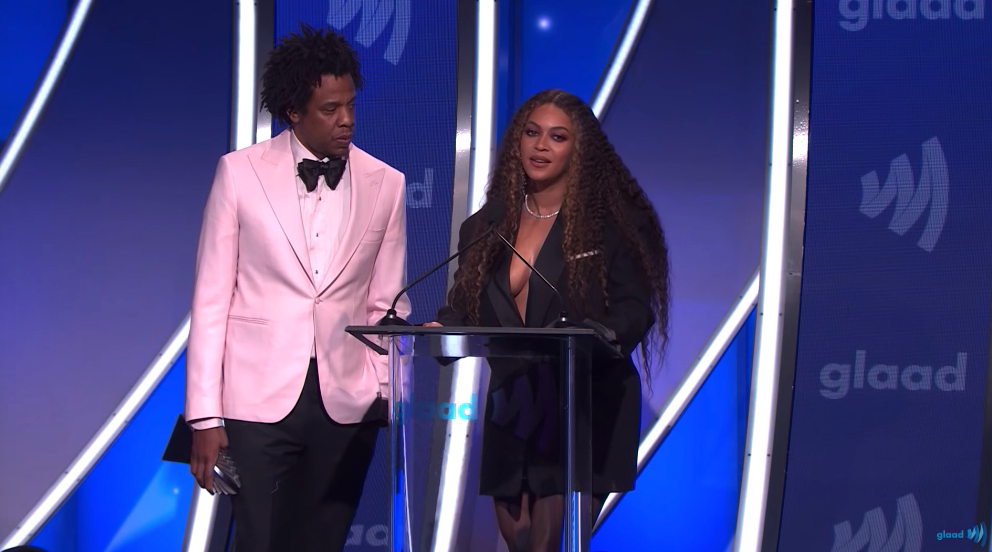 She finished: "I'm hopeful that his struggles served to open pathways for other young people to live more freely. LGBTQI rights are human rights."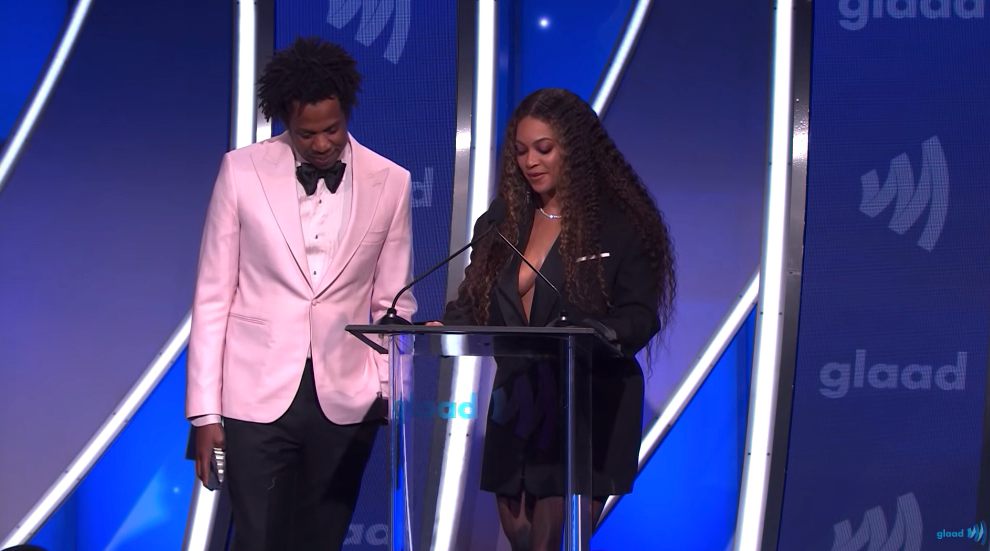 Jay-Z, meanwhile, gave a cute shoutout to his mom, Gloria. "I also wanna honour my mother," he said. "I get to follow in her footsteps of spreading love and acceptance."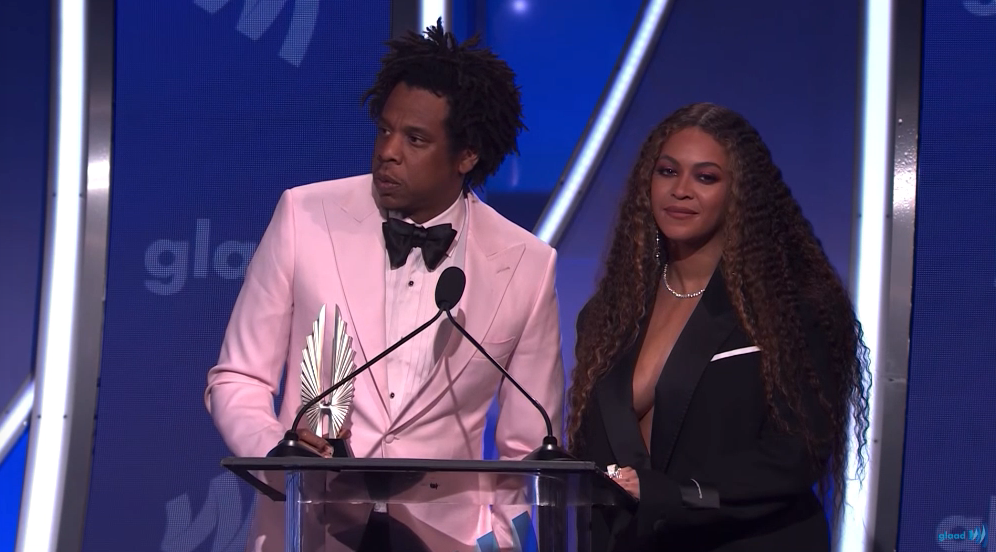 The powerful speeches come in the wake of online criticism, with some people questioning why Beyoncé and Jay-Z were the recipients of such a prestigious award.
However, fans immediately jumped to the couple's defence, providing receipts of their public support for the community. They also reminded people that Bey and Jay are famously private and low-key when it comes to helping good causes.
GLAAD themselves wrote on their website: "Beyoncé and JAY-Z are longtime allies and supporters of the LGBTQ community who use their global platforms to share messages that inspire and change the world for the better."