Today, Beyoncé blessed us all and dropped her highly-anticipated Netflix documentary, Homecoming.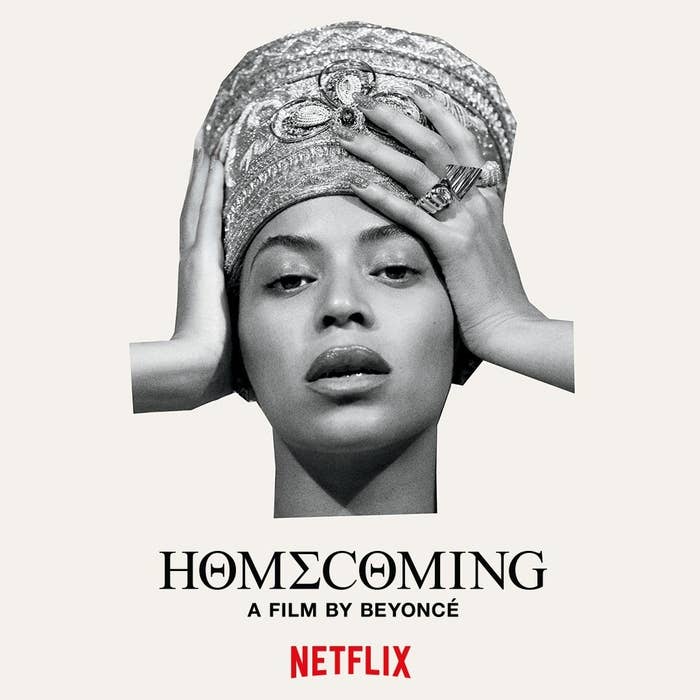 The documentary is based around Beyoncé's instantly iconic 2018 Coachella performance — rightfully nicknamed Beychella — and gives an incredibly intimate look at what was going on behind-the-scenes in the lead up to the show.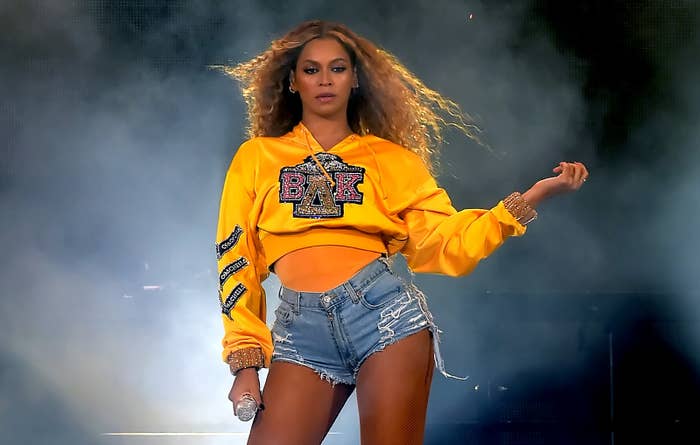 As you can probably imagine, things weren't as glamorous as they looked on stage. In fact, Bey got real AF about how tough things were considering she was a new mom, to twins no less, and it all sounds pretty damn exhausting.
"I was supposed to do Coachella the year prior, but I got pregnant unexpectedly," Beyoncé opened up. "It ended up being twins, which was even more of a surprise. My body went through more than I knew it could."
And the pregnancy wasn't without its complications. Bey revealed that by the time she gave birth, she was 218 pounds and had suffered from high blood pressure, toxemia, and preeclampsia. Even more terrifying, she also revealed that one of the twins' heartbeats "paused a few times" which led to an emergency C-section.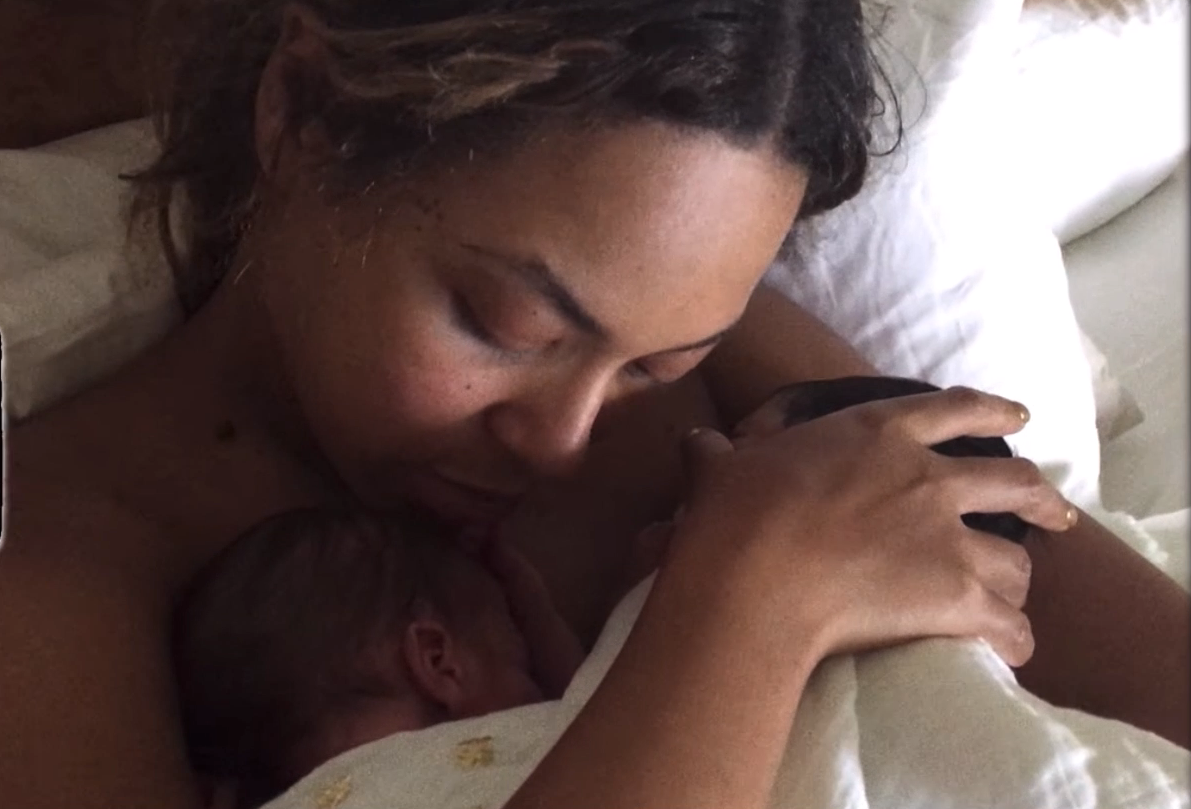 So, when Beyoncé finally gave birth and got back into rehearsals for Coachella, things were tough. "I had to rebuild my body from cut muscles," she said while footage of rehearsals played. "There were days that I thought, you know, I'd never be the same. I'd never be the same physically, my strength and endurance would never be the same."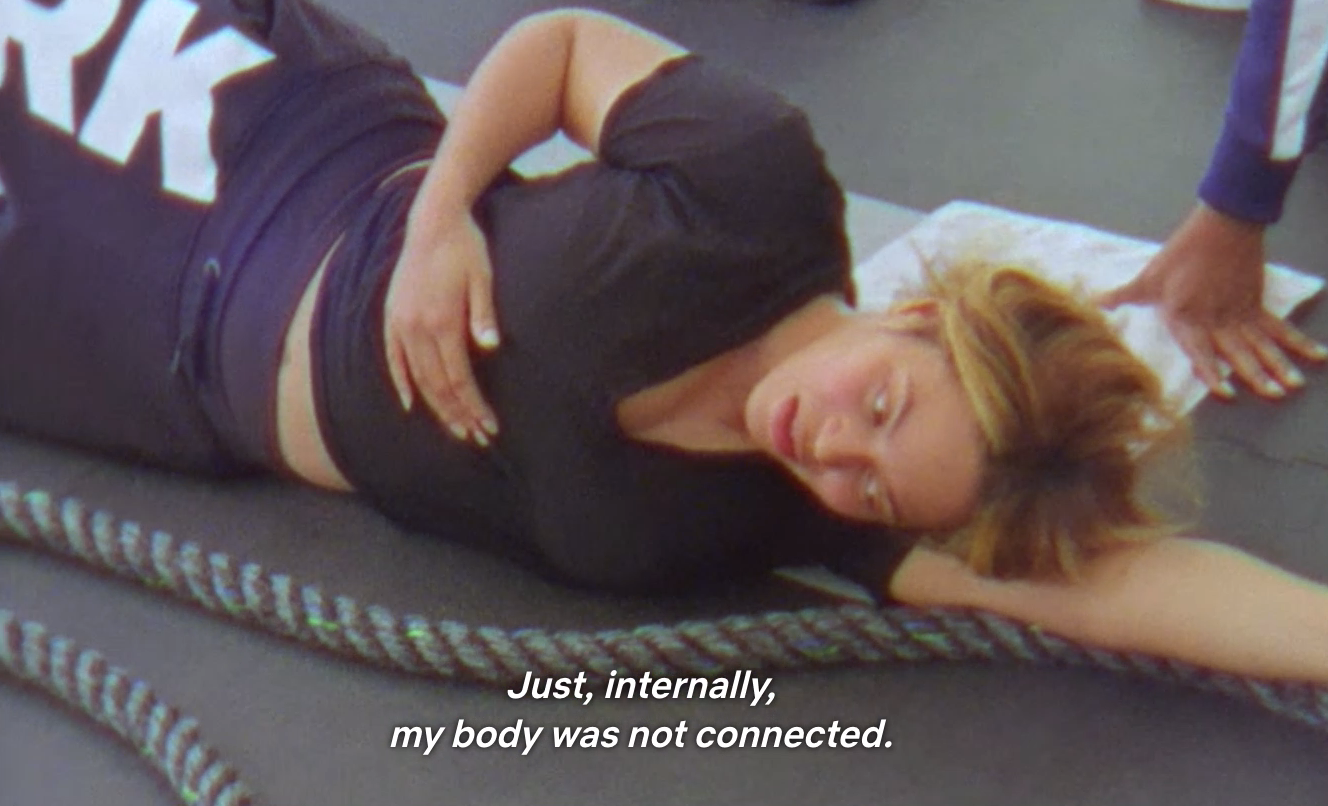 Being a mom to six-year-old Blue Ivy and newborn twins Rumi and Sir Carter was also playing on Beyoncé's mind throughout the rehearsal period, as she admitted: "My mind wanted to be with my children. What people don't see is the sacrifice."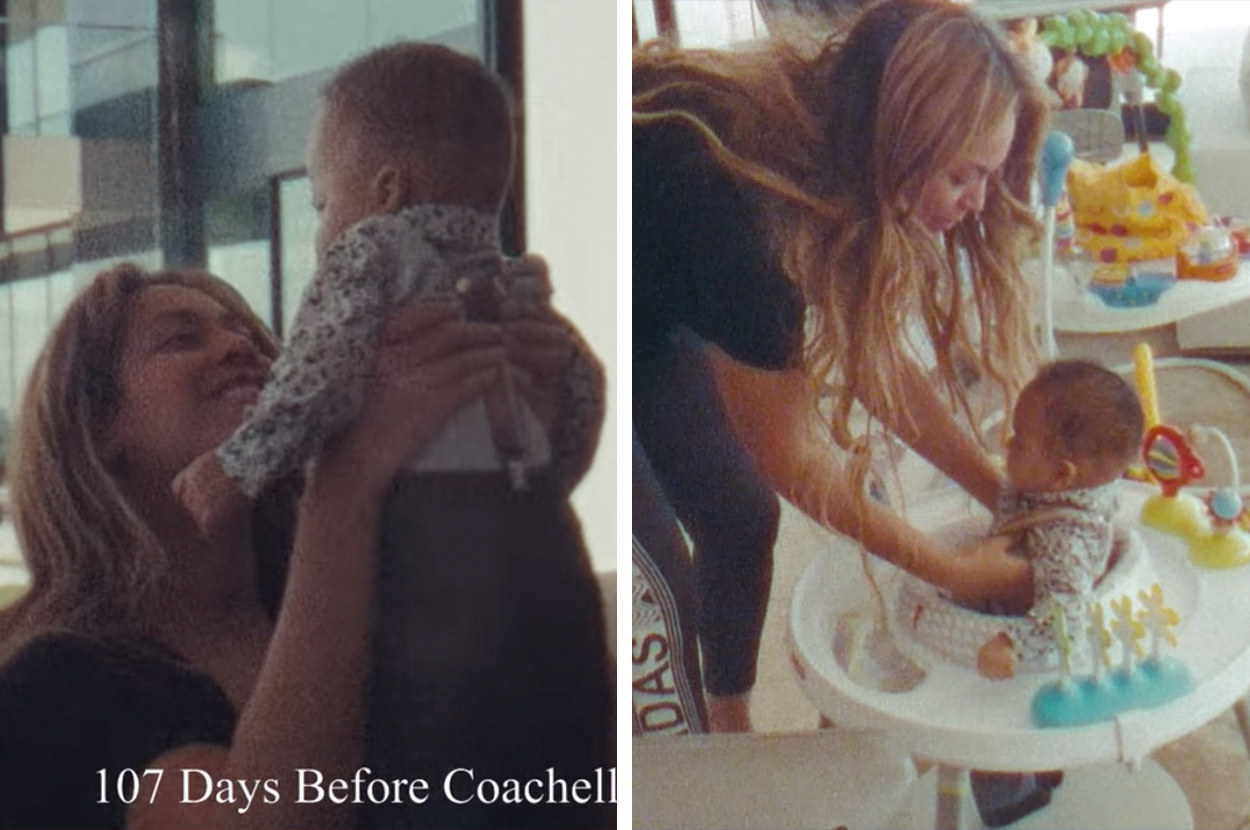 She continued that in between rehearsals, she would go back to her trailer to breastfeed the twins and would try to have all three of her kids on set as often as possible. "It was a lot to juggle," she said on the subject. "It's not like before when I could rehearse 15 hours straight. I have children, I have a husband. I have to take care of my body."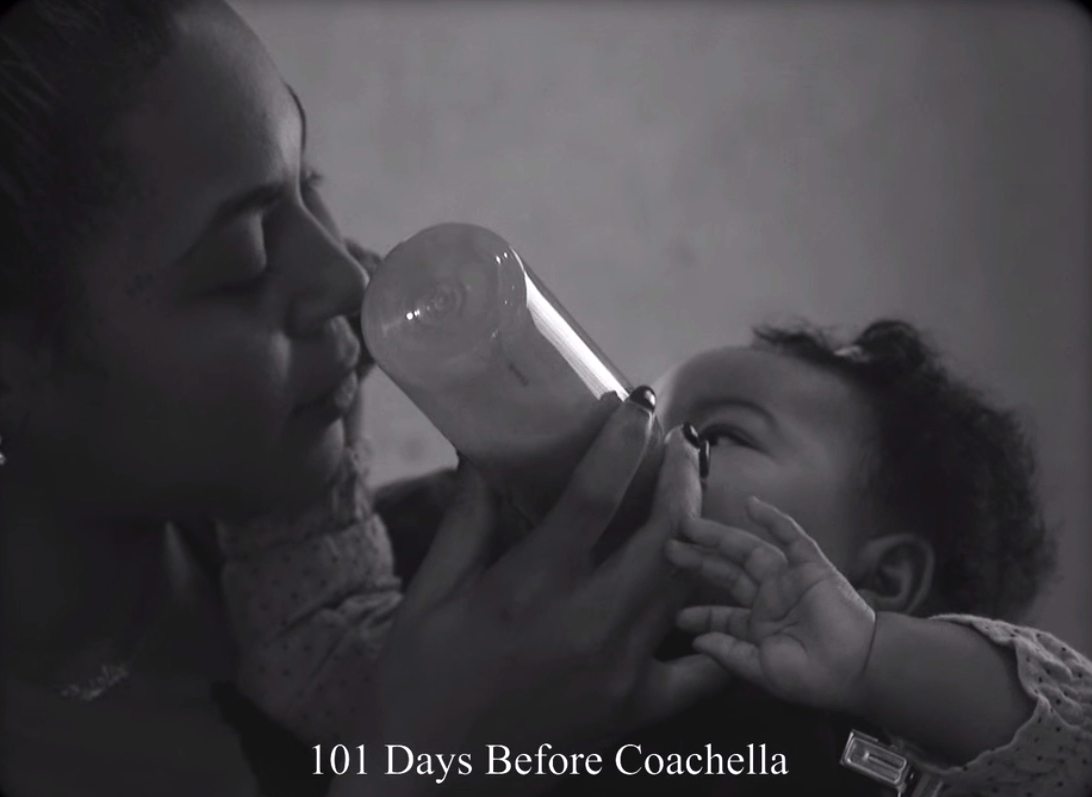 To add to the list of sacrifices she made, Beyoncé also included footage of her working and rehearsing on the night of her anniversary.
The couple made up for it though, as it appears Bey and Jay renewed their wedding vows at some point last year.
On top of all the Coachella preparation, Beyoncé was also trying to get her pre-pregnancy body back, revealing that in the lead up to Coachella, her diet consisted of "no bread, no carbs, no sugar, no dairy, no meat, no fish, no alcohol".
And if you thought rehearsals just required Beyoncé to show up and dance a little, you'd be very mistaken as she later revealed just how involved with the entire performance she was.
I'm super specific about every detail. I personally selected each dancer, every light, the material on the steps, the height of the pyramid, the shape of the pyramid, every patch was hand sewn. Every tiny detail had an intention.
But I think everybody can agree that it was all worth it in the end. Beychella was flawless from start to finish and will surely go down as one of Coachella's best performances of all time. In short, Beyoncé did that, and God only knows what she'll do next.