Yesterday marked the opening night for the joint Beyoncé and Jay Z tour, On The Run II.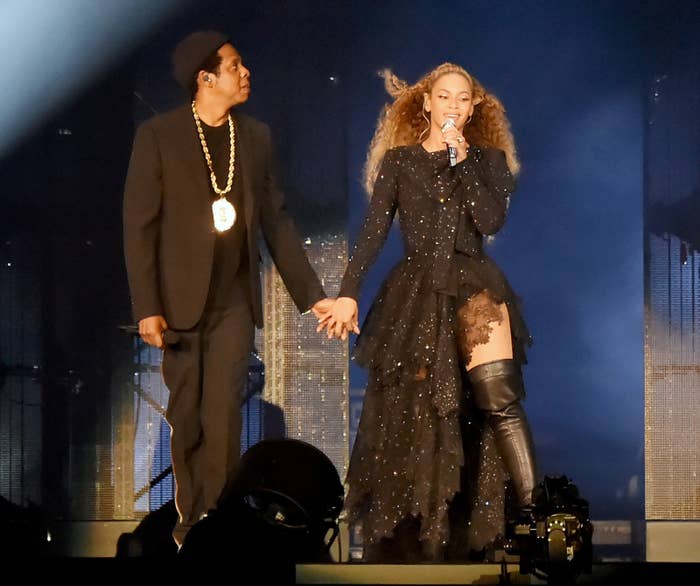 The show kicked off in Cardiff and obviously the whole thing looked great and now I'm mad all over again that I don't have tickets.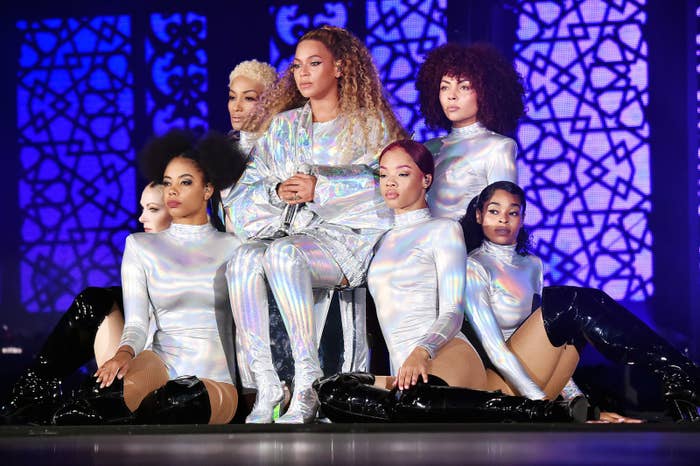 Anyway, fans were eager to see how Bey and Jay would make their entrance. Would it be a grand spectacle? Would there be fireworks everywhere? Would Blue Ivy come on stage and tell us all to be quiet?
Not quite. Instead, the king and queen stepped into a makeshift elevator that lowered them to the stage.
Yes, petty queen Beyoncé, who lives to troll us in every way possible, used a goddamn elevator to make an entrance.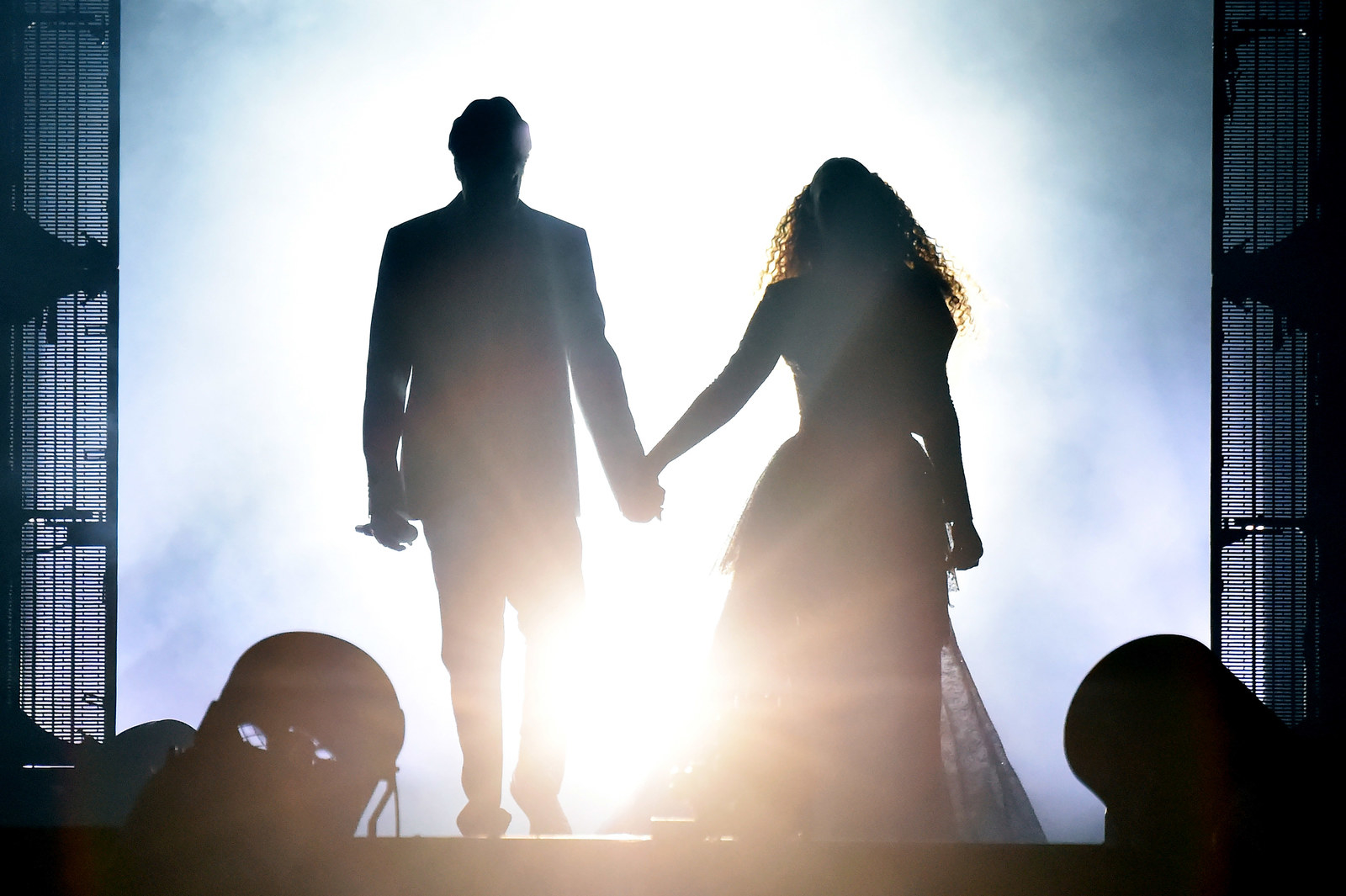 If you're a Bey stan then you won't need me to explain the relevance of the elevator, but for you casual fans out there, allow me to briefly explain.
Cast your minds back to 2014. It's the Met Gala. Beyoncé, Jay, and Solange are all in attendance. On the outside, everything looks fine and dandy.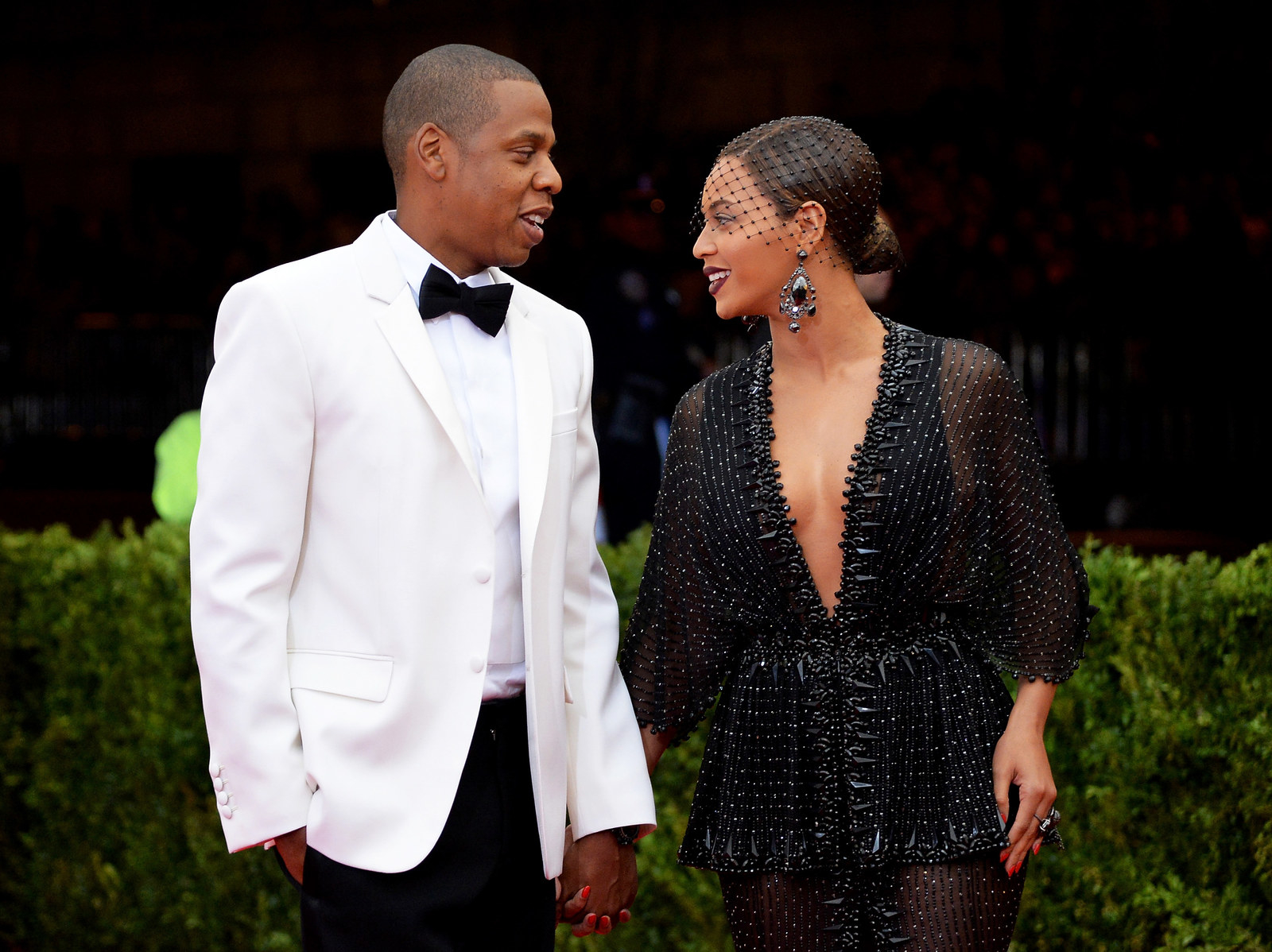 But what fans didn't know at the time was that moments before this picture was taken, Solange basically turned an elevator into a boxing ring and Jay Z was her unwilling opponent. Surely you've seen the video, it was everywhere.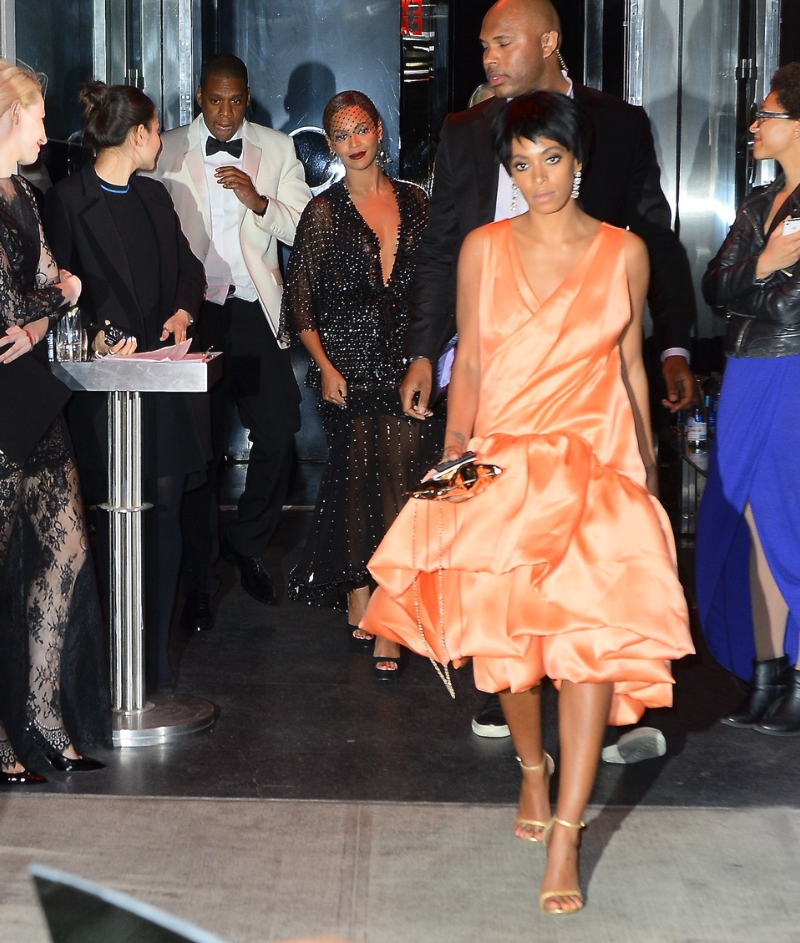 Obviously the family patched things up and Beyoncé even referenced the situation in a remix of her song "***Flawless" when she said: "Of course sometimes shit go down when it's a billion dollars on an elevator."
So that brings us to today, and obviously once fans heard about the elevator, they started losing their minds.
But that wasn't the only trolling Beyoncé did last night. She also showed us pictures of her holding two babies that fans assumed to be the twins, Rumi and Sir Carter. But although reps for Beyoncé have yet to confirm who the babies are, they did reveal that those twins aren't the twins.
Sigh. I guess we'll just have to wait and see if Beyoncé will troll us anymore on this tour.