It's another day and another drama for Bella Thorne, who recently patched things up with one ex before getting into a very public and messy fight with another.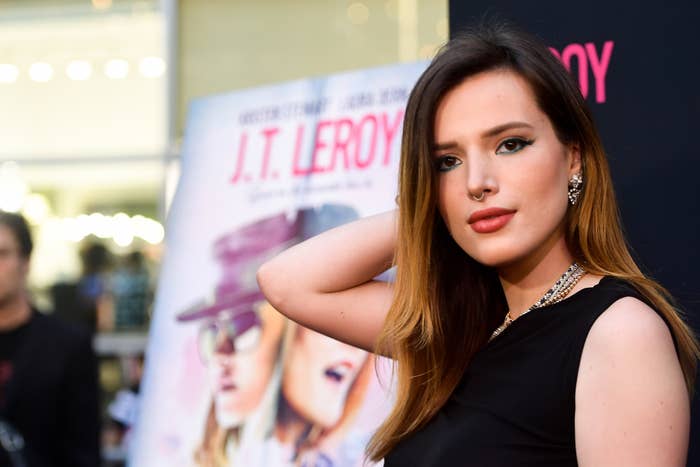 You might recall that there was a lot of drama recently between Bella and her ex-girlfriend Tana Mongeau.
Bella and Tana began dating in 2017 and were in a polyamorous relationship until they broke up in February. However, the pair remained on good terms...until Tana announced her engagement to Jake Paul.
At the time of the announcement, Bella posted an emotional selfie to Instagram, clearly upset by the news. Then, not long after, Bella accused Tana of breaking girl code after she was pictured going for dinner with her ex-boyfriend Mod Sun (remember this name, he's gonna crop up again in a minute).
Bella and Tana hashed it all out very publicly in a handful of dramatic tweets — but, good news, they seem to have now patched things up!
Tana tweeted a screenshot of text messages that showed Bella had readded her to a group chat along with a pretty funny message.
So everybody is happy and living in peace and harmony? Wrong! Allow me to reintroduce Bella's ex-boyfriend Mod Sun.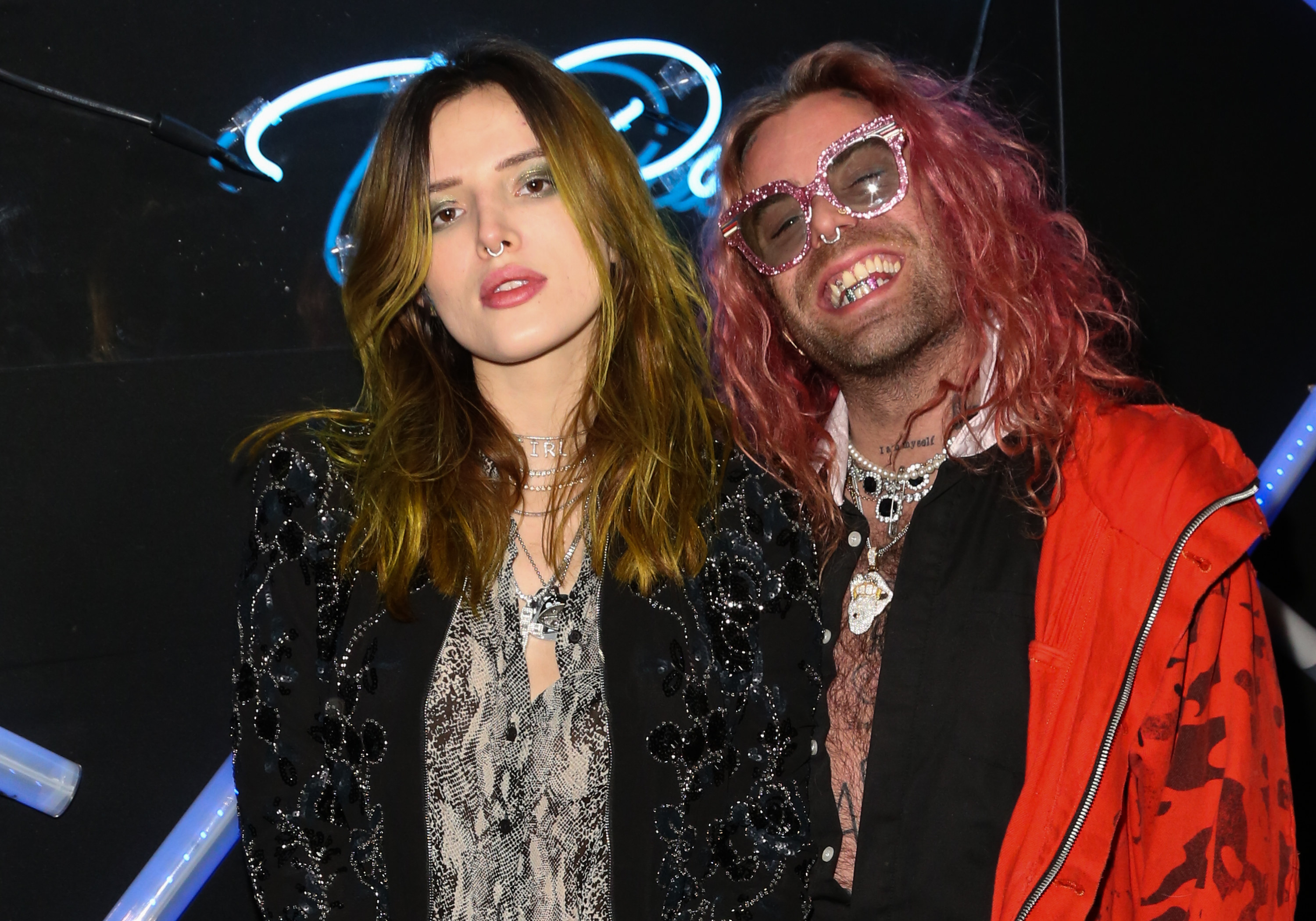 Bella and Mod began dating while Bella was still dating Tana (they were in a polyamorous relationship, remember). The couple stayed together for a couple more months after Bella and Tana broke up, then eventually separated in April.
The breakup was messy, to say the least. The pair took jabs at each other on social media, and Mod even called the police on Bella after she refused to leave his house.
And the drama between the two flared up again yesterday after Bella posted a video of their ~wedding~ to Instagram.
As the wedding video played, Bella can be heard reading a poem about mental health. She explained in the caption that she wanted to show that depression isn't just her "in a room sad alone".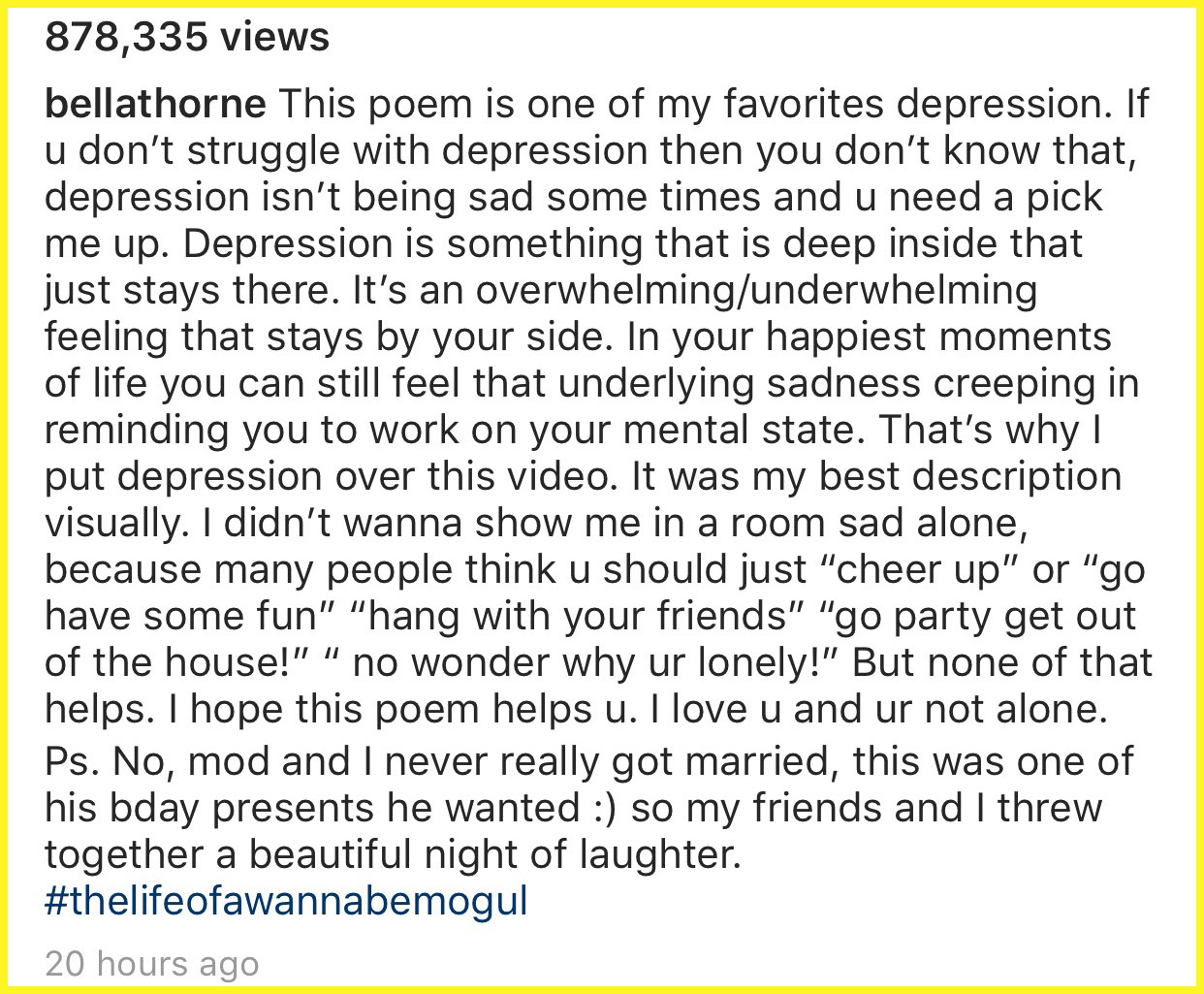 But Mod didn't take too kindly to Bella posting the video, accusing her of using it to promote her new book.
Bella quickly hit back, posting screenshots of text messages between the pair that showed Mod giving his permission for the wedding video to be posted.
But Mod posted screenshots of his own, saying that the texts were from May while the pair were still "trying to work things out". He also took issue with the fact that Bella had "discredited" their marriage and accused her of lying.
But Bella wasn't having it, saying that the relationship had ended before May — Mod broke up with her on the anniversary of her father's death, which was in April.
BuzzFeed has reached out to representatives for Bella and Mod for comment.