Bella Thorne appears to have reacted to the news that her ex-girlfriend Tana Mongeau is engaged, posting a tearful selfie to Instagram.
On Monday, while celebrating her 21st birthday, Tana announced on social media that her boyfriend, fellow YouTuber Jake Paul, had proposed.
Initially, fans weren't really buying it. In fact, many of them still aren't, not least because the couple have only been together for a few short months. But, if social media posts and diamond rings are to be believed, Tana and Jake are definitely engaged.
And Tana seemed to confirm the news Tuesday morning, responding to a message of congratulations on Twitter.
However, when Tana's ex-girlfriend Bella Thorne heard the news, she was understandably a little emotional.
Reacting to the news on her second Instagram account, Bella posted two close-up selfies, after having apparently just cried.
Its caption read "when ur ex gets engaged" followed by a bunch of crying emojis.
Tana commented "omg" under the picture.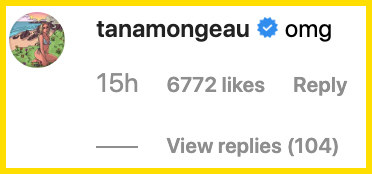 Bella also posted a screenshot of an automatic Instagram message. Somebody thought Bella "might need some extra support right now".
Over on Twitter, Bella responded to a tweet that asked Jake if he would make Tana sign a prenup. Alongside a ton of angry emojis, Bella said it should be Jake signing a prenup instead.
To which Tana responded: "I'm living in a simulation."
Bella and Tana began dating back in 2017 and were apparently in a polyamorous relationship until recently, when Bella announced on Twitter that they'd gone their separate ways.
Days after the revelation, Tana also put out a message on Twitter, saying that Bella had changed her life. A little over a month later, Tana and Jake began dating.
But Bella and Tana don't appear to be on bad terms after the amicable breakup. Tana was one of many people who rushed to Bella's defence after she was forced to leak her own nudes when she was threatened by a hacker.
When Whoopi Goldberg made some less-than-sympathetic comments about the situation on The View, Tana posted to her Instagram story: "Fuck slut shaming. Fuck blaming girls for bad things that happen to them and inciting fear. I love you [Bella Thorne]."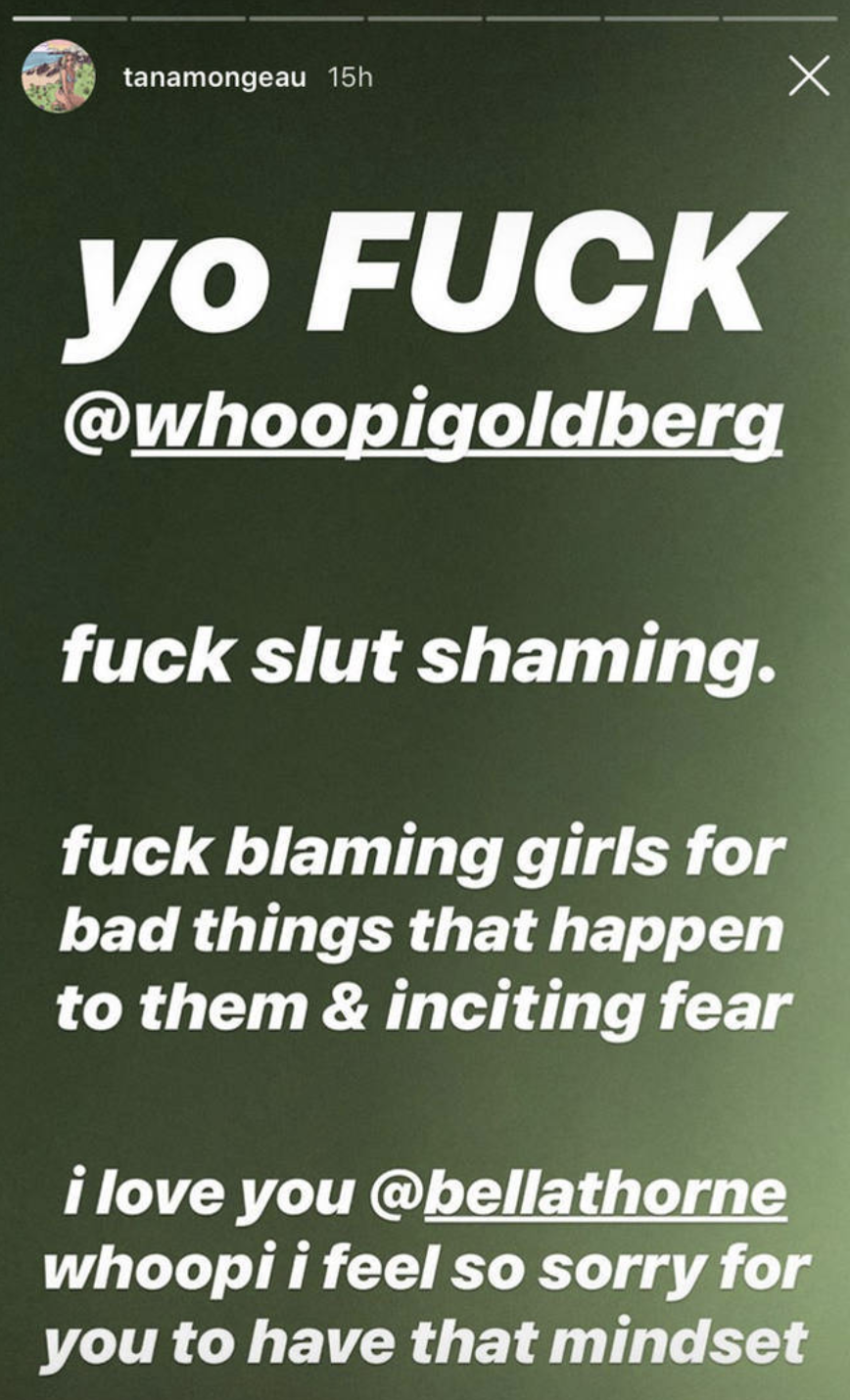 And hours before posting to her finsta, Bella switched to her main Instagram account to wish Tana a happy birthday.
As for Bella, she's currently in a long-distance relationship with musician Benjamin Mascolo, who is based in Italy.
Let's just hope everybody gets their happy ending!