Ariana Grande Got Real About Her Personal Life After Celebrating The Anniversary Of "Thank U, Next"
Looking back on the year since "Thank U, Next's" release, Ariana said: "I can't believe I've spent more time alone this year than I have in my life, I can't believe how many sessions with my therapist I've had."
Ariana Grande is thankful for more than just her ex as the singer opened up about her personal life to mark the anniversary of her hit song "Thank U, Next".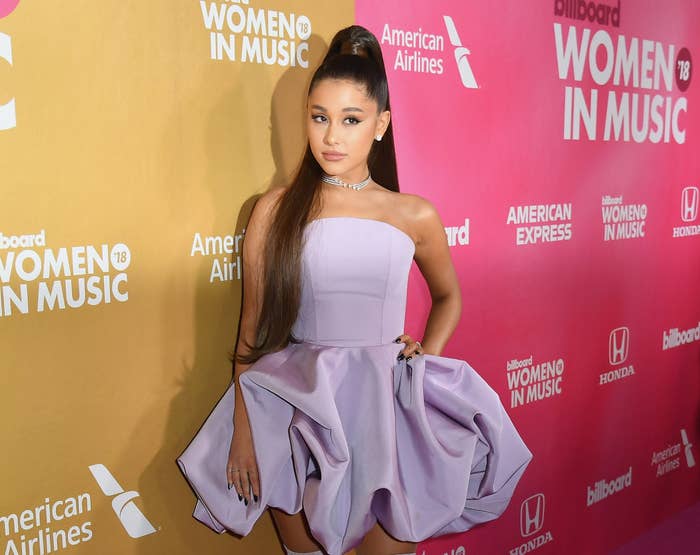 Taking to Twitter on Sunday, Ariana wished her first Billboard chart-topper a happy birthday, noting that she'd spent more time alone in the year since its release than in her entire life.
Continuing to celebrate the "Thank U, Next" anniversary, Ariana called it a "productive, emotional, wild and yet happy year", giving special thanks to her fans and close friends, who she said were responsible for holding her together while on tour.
And, despite being romantically linked to close friend and collaborator Mikey Foster recently, Ariana added that she still "[doesn't] know shit about love", saying that spending time with her pets is "more than enough" right now.
Rounding up her thoughts, Ariana said that her "heart feels good" despite still having questions. "I've accepted it and feel somewhat whole and that feels like something worth sharing," she finished.
"Thank U, Next" marked a rise in stardom for Ariana when she dropped the track with almost no warning in November last year.
Hours before the release of the song, however, Ariana had to clear up rumours that the song was going to be a diss track aimed at ex-fiancé Pete Davidson.
Talking about the success of the song and her previous album Sweetener, Ariana also got real about her personal life while accepting Billboard's Woman of the Year award, noting the irony that 2018 had been the best of her career.