It's the drama that almost everybody seems to be getting involved in. Well, everybody except Ariana Grande.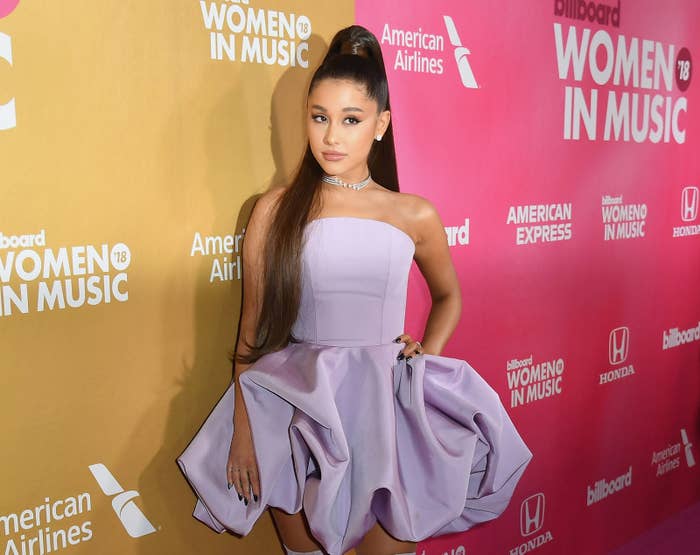 I am, of course, talking about the Taylor Swift–Scooter Braun feud. It all started Sunday when Taylor penned a lengthy note on Tumblr following the news that her previous record label, Big Machine, was being sold to Scooter for $300 million.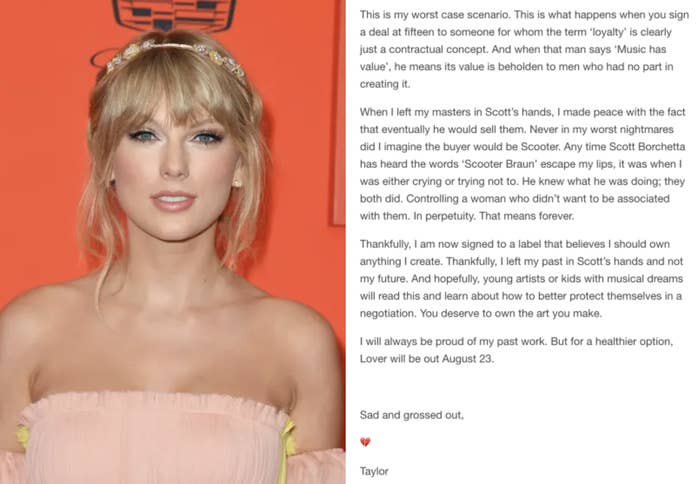 It's all a bit complicated, but the basics of the drama go something like this:
— With the selling of Big Machine, Scooter will now own the master recordings of all of Taylor's previous work. This excludes her two most recent singles, which were released under her new label, Republic Records.
— This means that Scooter and Big Machine will profit from Taylor's work going forward.
— Taylor called this her "worst case scenario", not least because she has previously been involved in drama with Scooter and some of his celebrity clients. You remember the Taylor, Kim, and Kanye feud, right? Well, Scooter was Kanye's manager at the time.
— According to Taylor, she found out about the deal along with the rest of the world, something that Scott Borchetta (the previous owner of Big Machine), denies.
— Taylor also claims that she wasn't fairly offered the chance to buy her master recordings from Big Machine.
— If you want the full deep dive into the drama, you can catch up here.
Since then, everybody and their aunt have been getting involved. Scooter's clients, such as Justin Bieber and Demi Lovato, have tried to back their manager and come out against the criticism. Others, such as Cara Delevingne and Halsey, have supported Taylor.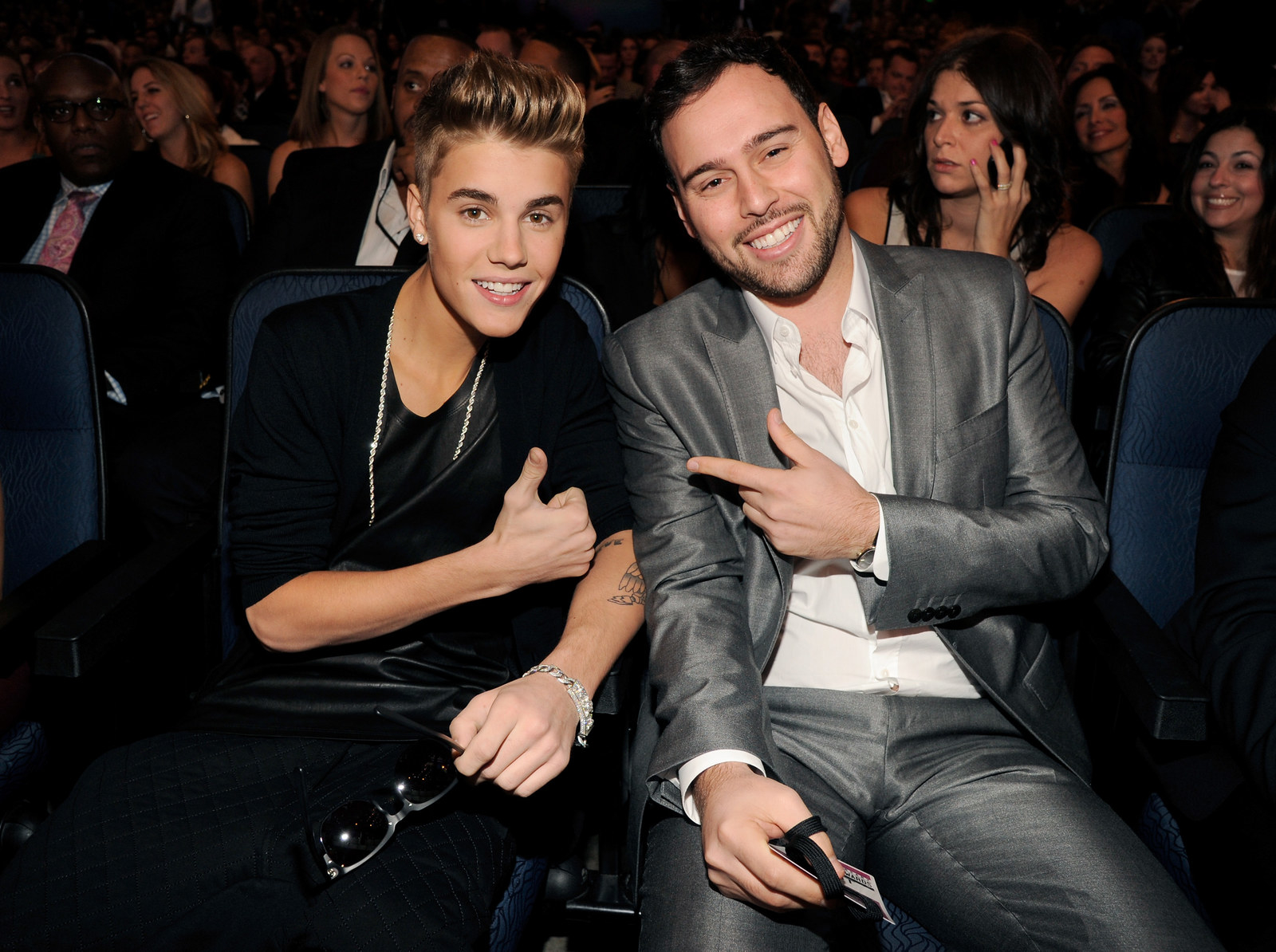 But in the midst of all this drama, some people have been wondering what Ariana has to say. After all, Scooter is her manager.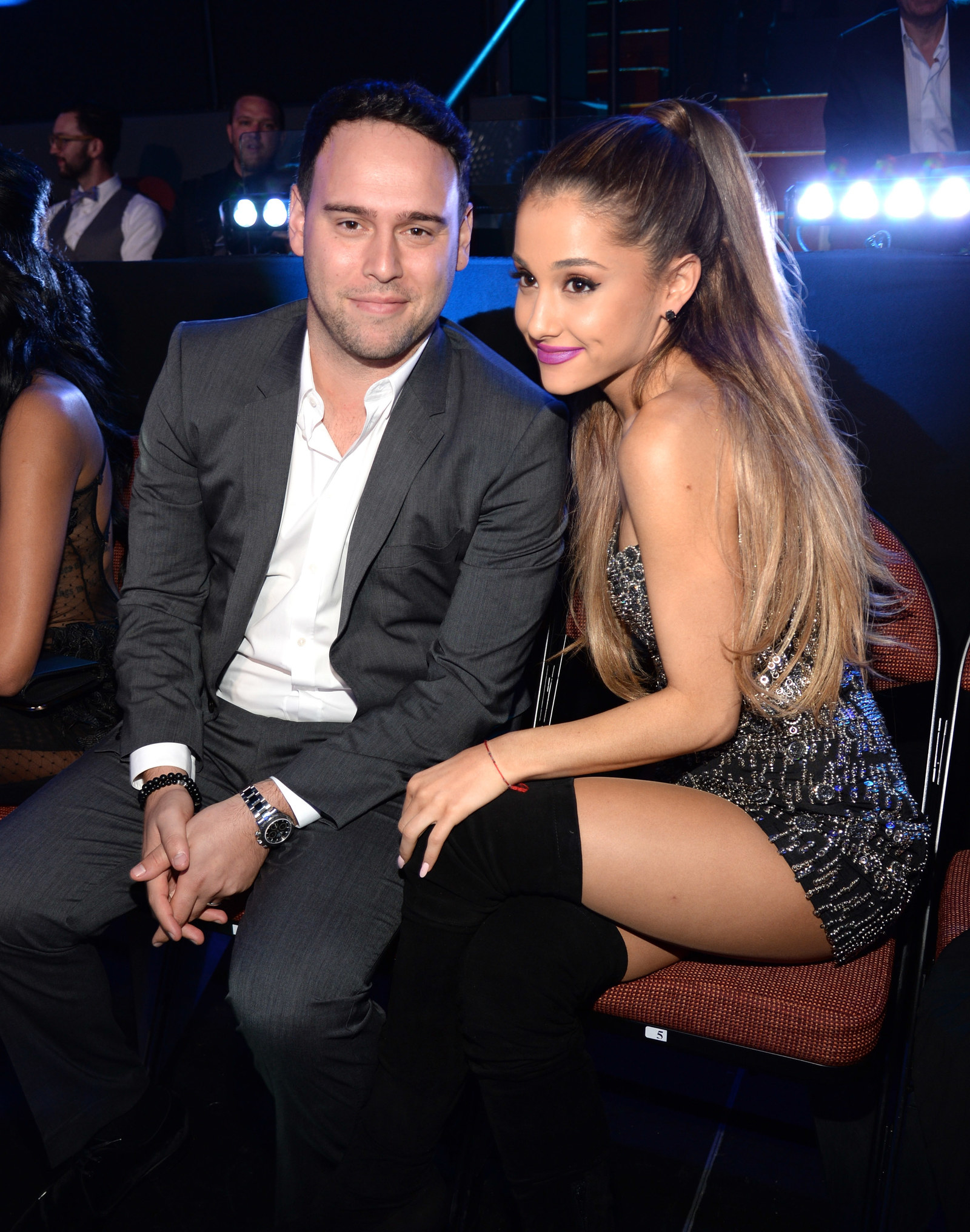 Well, it seems that after initially congratulating Scooter on his purchase of Big Machine, Ariana swiftly deleted the post following Taylor's statement, suggesting that she doesn't want to be involved in the drama.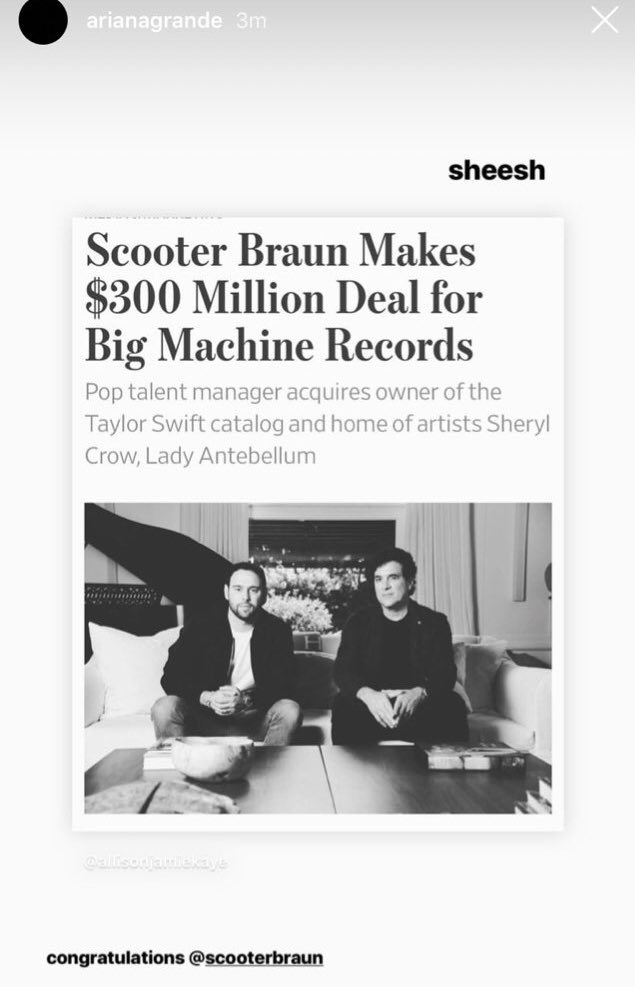 However, an apparent screenshot of Ariana's Instagram story — claiming that she's firmly on Taylor's side — also began to circulate.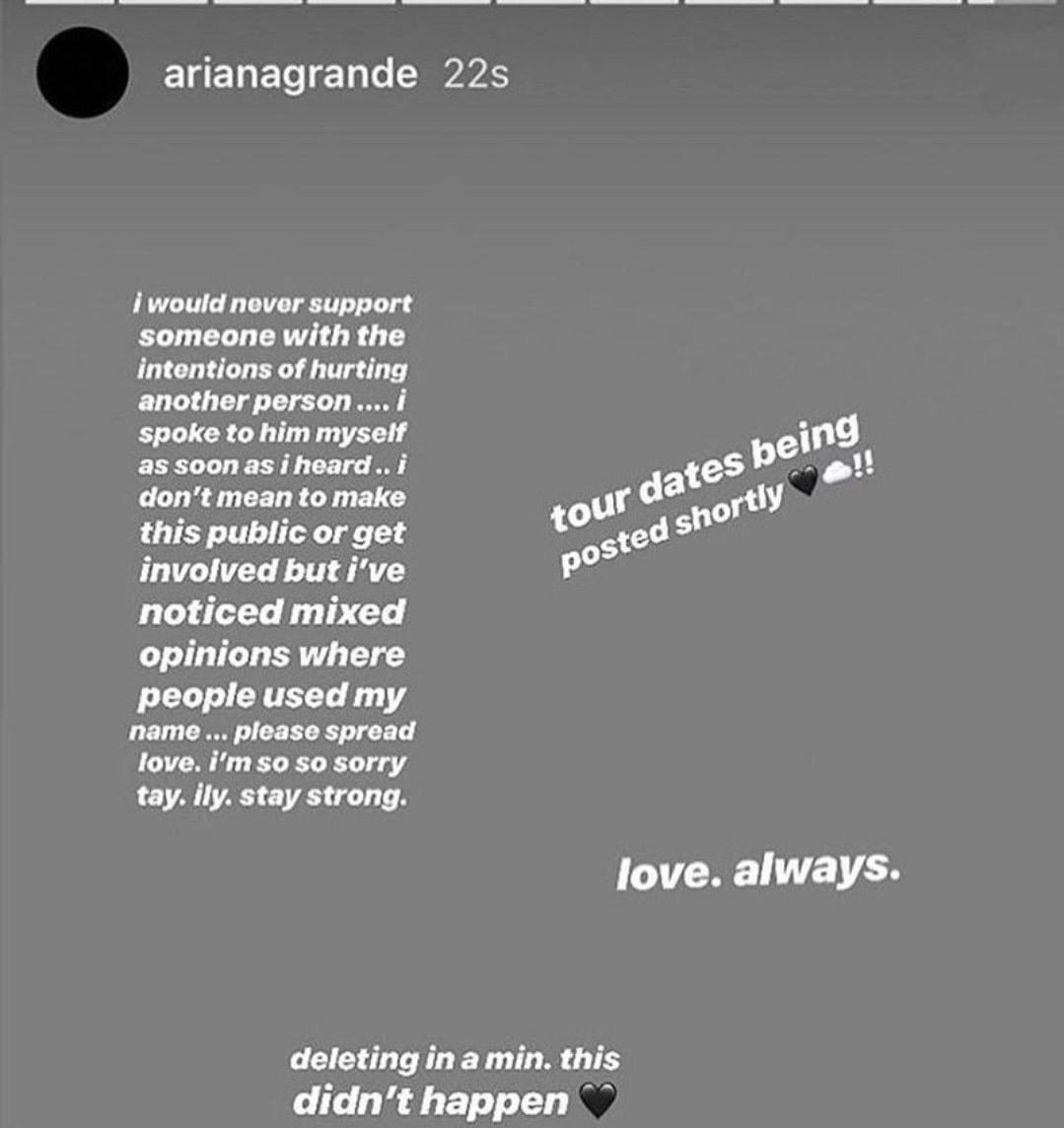 However, it wasn't long before people began to call out the screenshots for being photoshopped. After reaching out to representatives of Ariana, BuzzFeed News can reveal that the screenshots are indeed fake.
A source told Variety that Ariana is "frustrated by the whole thing" and wants to say something. However, the same source says that Scooter is "encouraging all of his acts to stay out of it" so as to stop the situation from escalating further.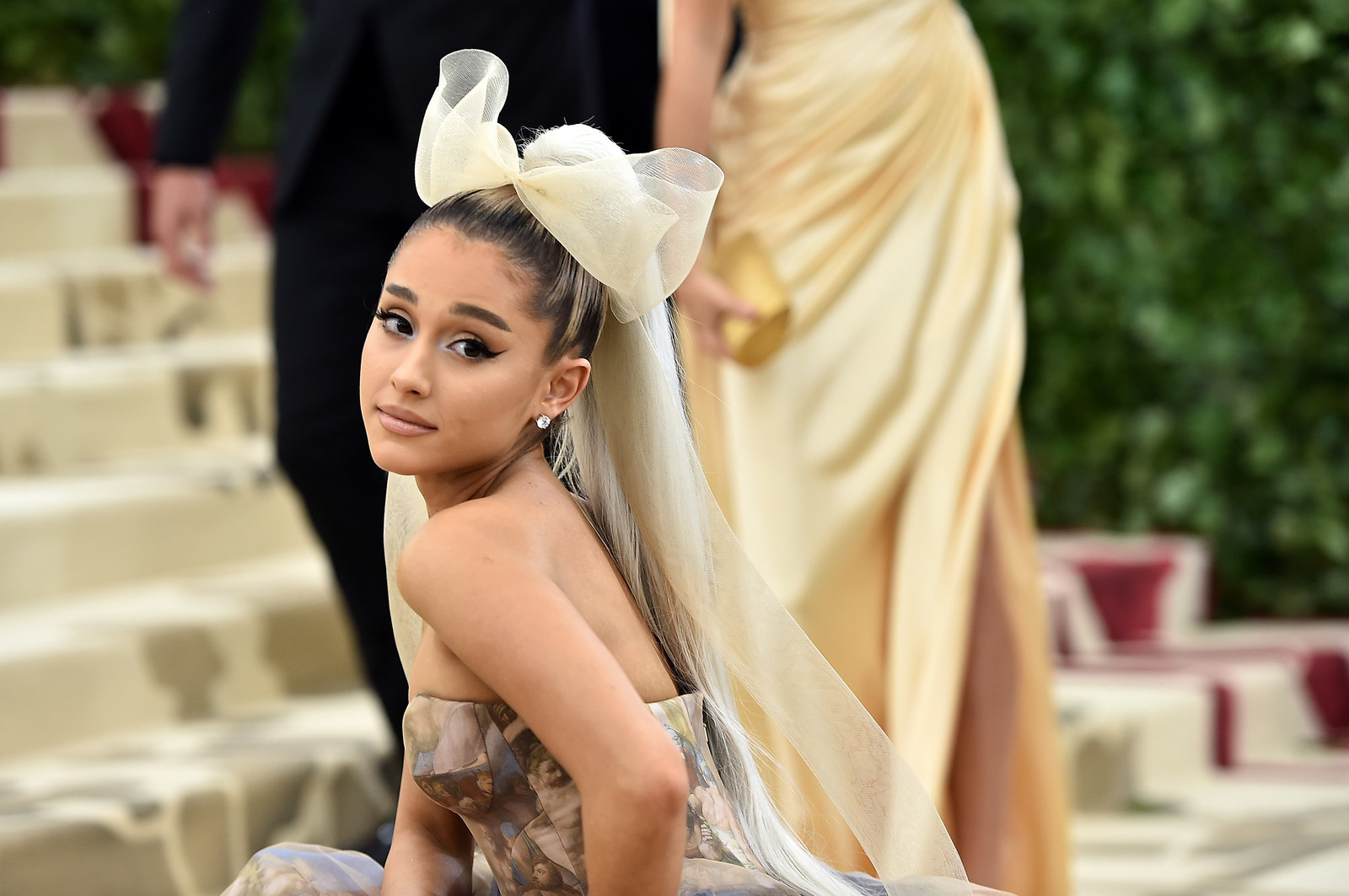 Representatives for Ariana had no further comment.