Following the breakup, Ariana called Mac her "best friend" before saying that she adores and wants the best for him.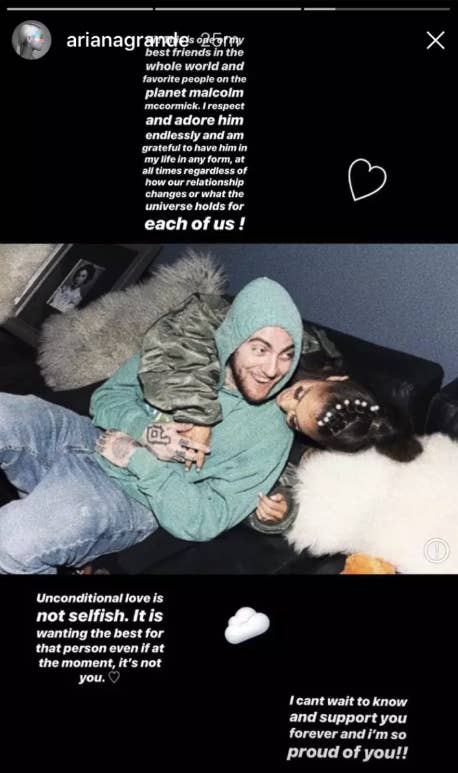 If you've been following the news, you might've also seen that Mac was involved in a "DUI crash" where, upon his arrest he "blew nearly twice the legal limit".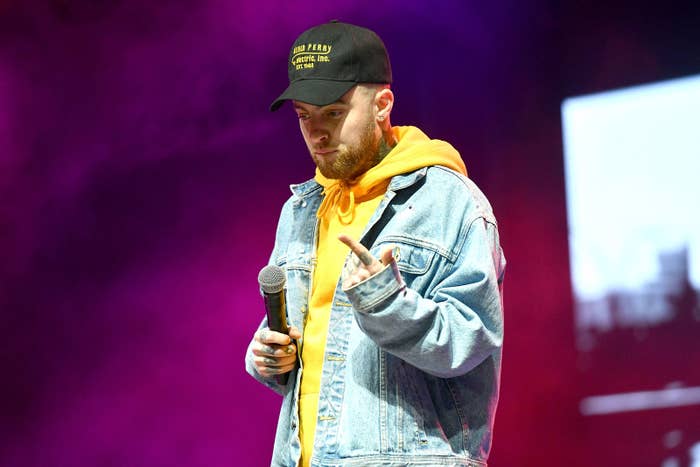 Following news of the DUI, a tweet about Grande and Miller went viral, accusing Ariana of dumping Mac for another man despite the fact that Mac "poured his heart out on a ten song album" in dedication to her.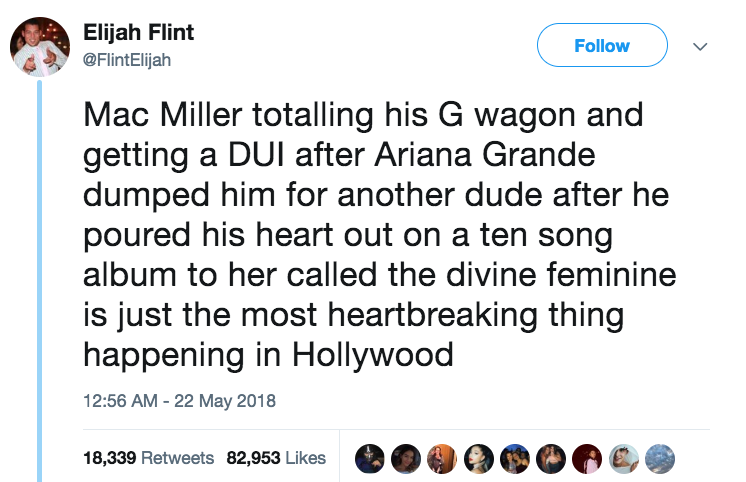 But with the tweet racking up almost 20,000 retweets, it wasn't long before it came to Ariana's attention and she decided to reply. Opening up about the "toxic" relationship, Ariana said:
How absurd that you minimize female self-respect and self-worth by saying someone should be in a toxic relationship because he wrote an album about them, which btw isn't the case (just Cinderella is [about] me).
She went on to say that she isn't Mac's "babysitter or mother" and that "no woman should feel that they need to be".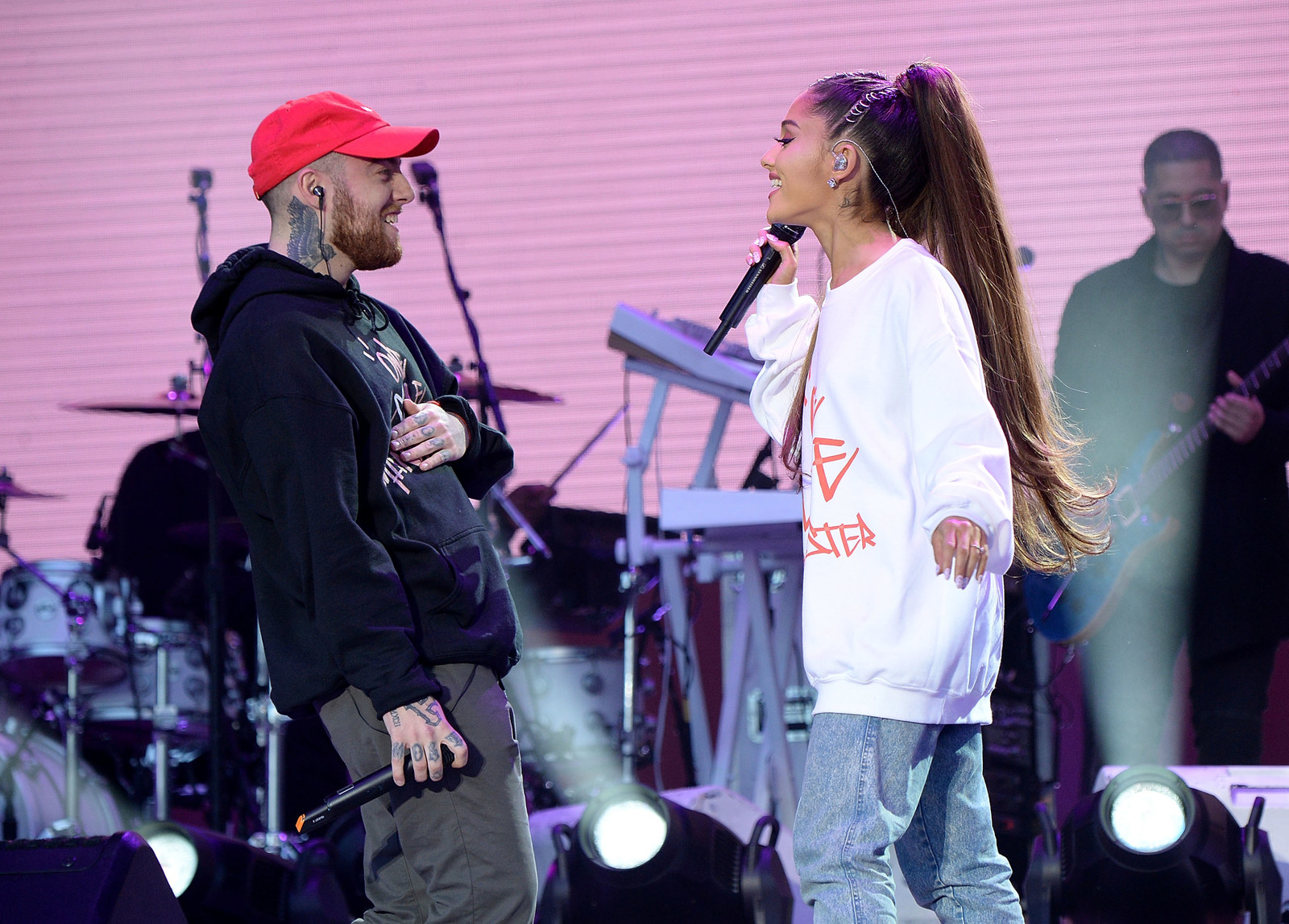 Ariana then opened up about Mac's sobriety, saying that although she didn't tell anybody at the time, it was hard to deal with:
I have cared for him and tried to support his sobriety and prayed for his balance for years (and always will of course) but shaming / blaming women for a man's inability to keep his shit together is a very major problem.
Ariana ended the message by saying:
I will continue to pray from the bottom of my heart that he figures it all out and that any other woman in this position does as well.
You can read Ariana's full response here:
Following Ariana's response, the Twitter user posted an apology, saying they "had no idea this would go viral" and hoping both Ariana and Mac "get back to living [their] best lives as soon as possible".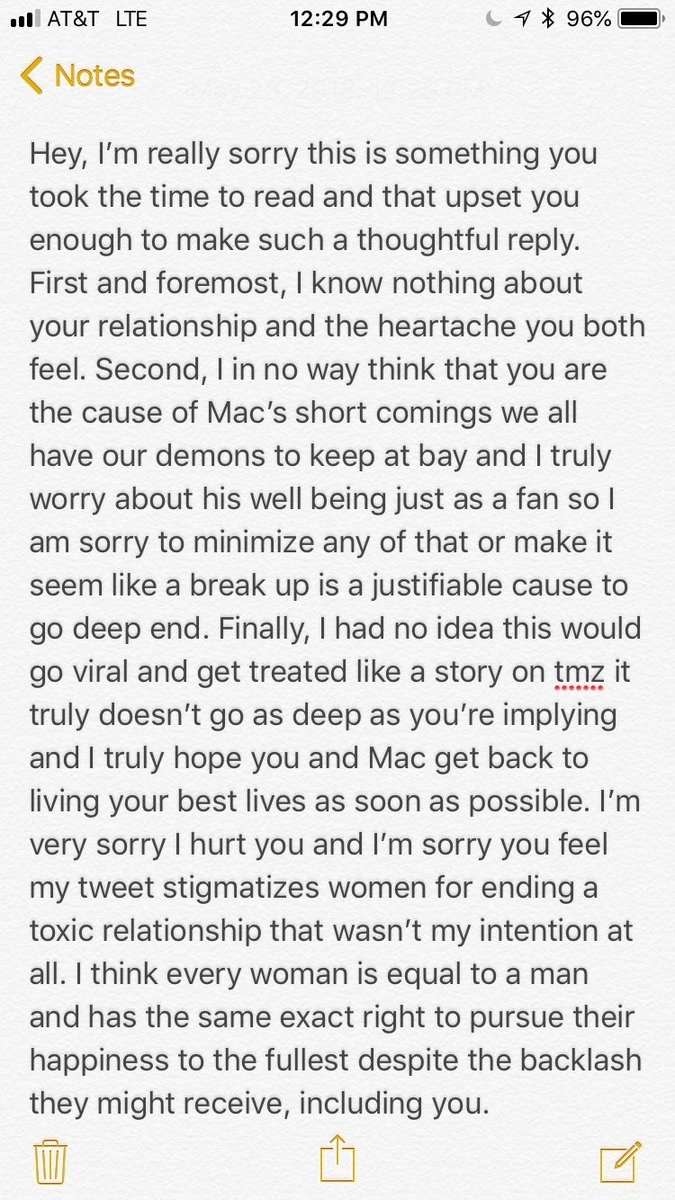 Ariana then responded to say she appreciated the apology.