Here's Everything You Need To Know About The Nicki Minaj And Ariana Grande Coachella Drama
Coachella was plagued by technical difficulties over the weekend, affecting artists such as Nicki Minaj, Billie Eilish, and Lizzo.
Ariana Grande made history this weekend as she became the youngest female artist to headline Coachella, performing on Sunday night and absolutely killing it (of course).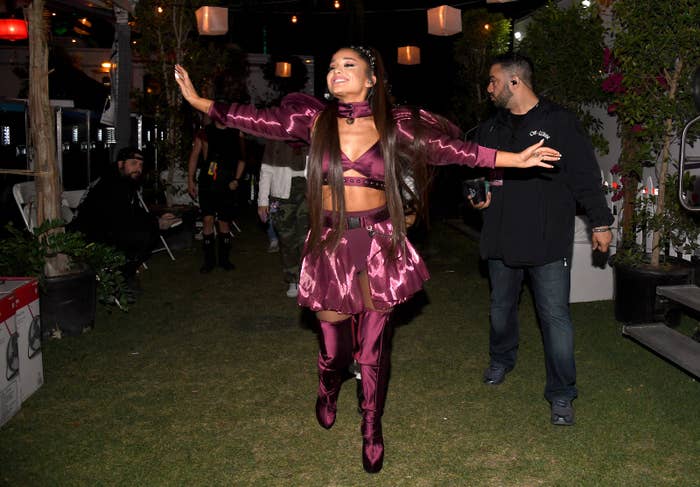 The whole show was made even better by surprise guests making appearances throughout the set, including *NSYNC.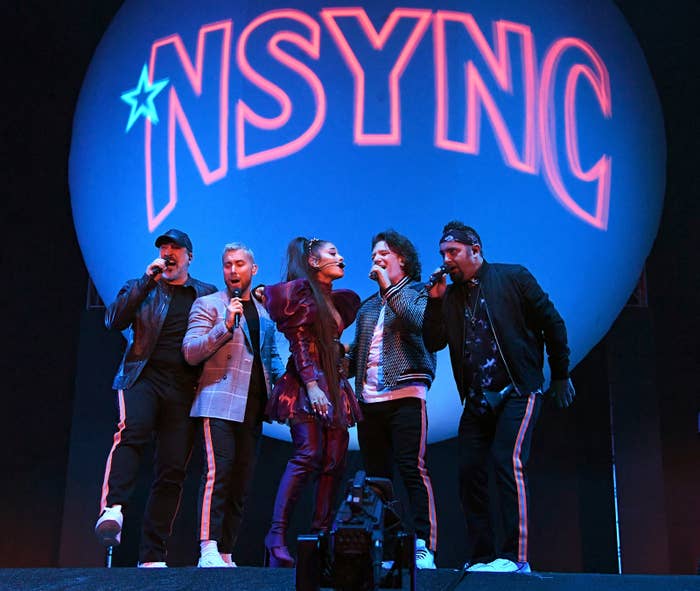 Of course, Ariana's BFF Nicki Minaj also popped up for a little bop, performing the rap from "Bang Bang".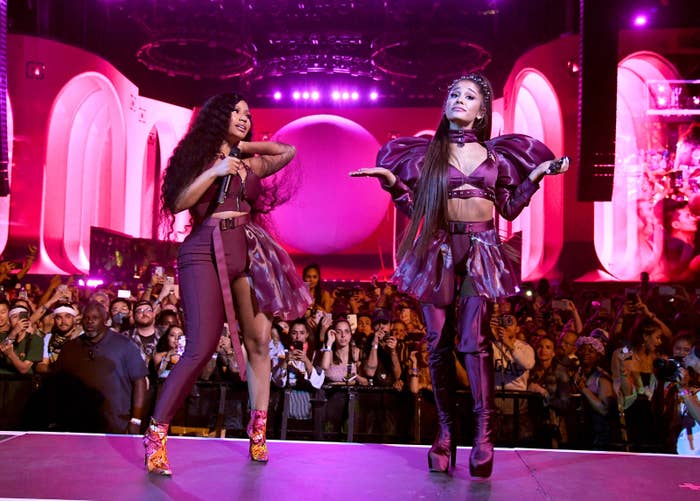 However, things didn't quite go to plan as Nicki seemed to run into some ~technical difficulties~ and ended up rapping slightly off time to the music.
Ariana tried to help Nicki by singing the words but it seemed to make the situation worse. At one point, Ariana can be heard saying "we can't hear anything", backing up the theory that there might have been a problem with their ear feed.
Fans of Nicki were quick to come to her defence over the issue, praising her for keeping her composure and doing her best despite the issue.
Others, of course, tried to make light of the whole thing and turned the videos into a meme.
In fact, the jokes were basically endless.
But fans weren't happy over some of the meaner comments, reminding people that it wasn't Nicki's fault and she did her best under the circumstances.
Nicki wasn't the only person to apparently suffer technical difficulties over the weekend. Other artists such as Billie Eilish, *NSYNC, and Blackpink also appeared to experience issues while performing.
Videos quickly surfaced of other performances experiencing issues, including Lizzo, whose music completely cut multiple times.
And judging by what Lizzo apparently said on stage, Nicki and Ariana weren't the only ones to have problems with their ear pieces.
As a result of the drama, people began criticising Coachella.
BuzzFeed has contacted representatives of Coachella for comment.