Ariana Grande has been forced to step in and defend herself after facing criticism when she was announced as the headliner of an LGBTQ pride festival.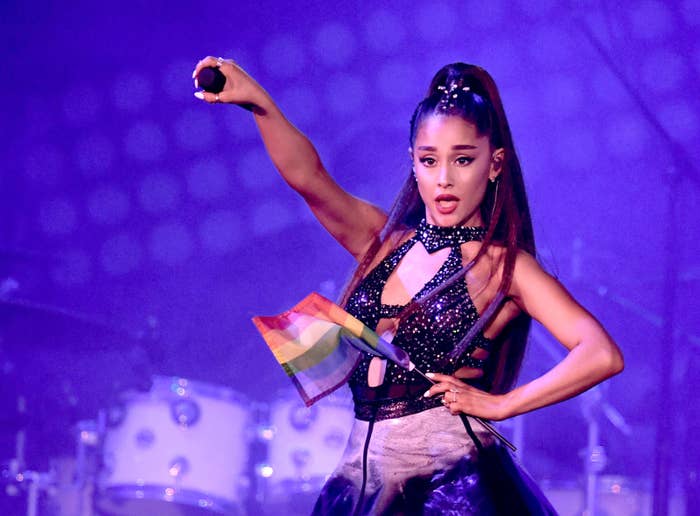 It had been rumoured for weeks that Ariana was set to top the bill at Manchester Pride this year. The performance would mark her first visit to Manchester since the One Love concert two years ago.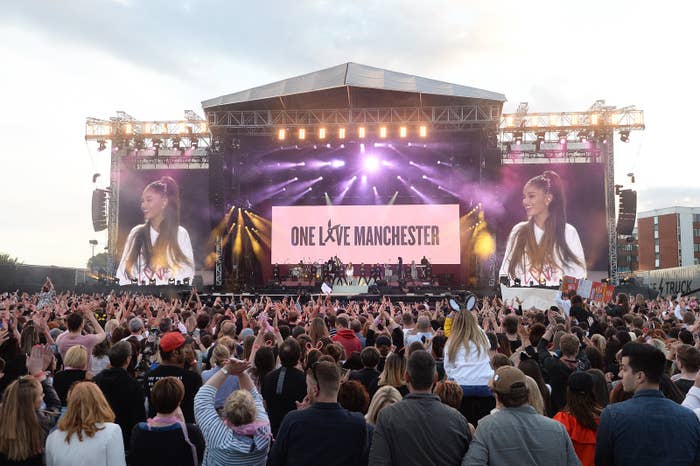 But when it was finally announced that she would indeed be performing, both Ariana and Manchester Pride were heavily criticised for a number of things. Many took issue with the price of the tickets, calling the jump in price "exploitation of LGBT people".
People also pointed out that the event was now being treated more like a music festival instead of a pride festival, and therefore many buying tickets weren't doing so for the right reasons.
As well as this, others weren't happy that LGBTQ artists were being ignored in favour of Ariana.
However, when one person tweeted about the exploitation of the LGBTQ community, Ariana decided to step in and answer the criticism.
"I have nothing to do with ticket pricing — Manchester Pride sets those rates and they're mostly out of my control," Ariana began in a lengthy note.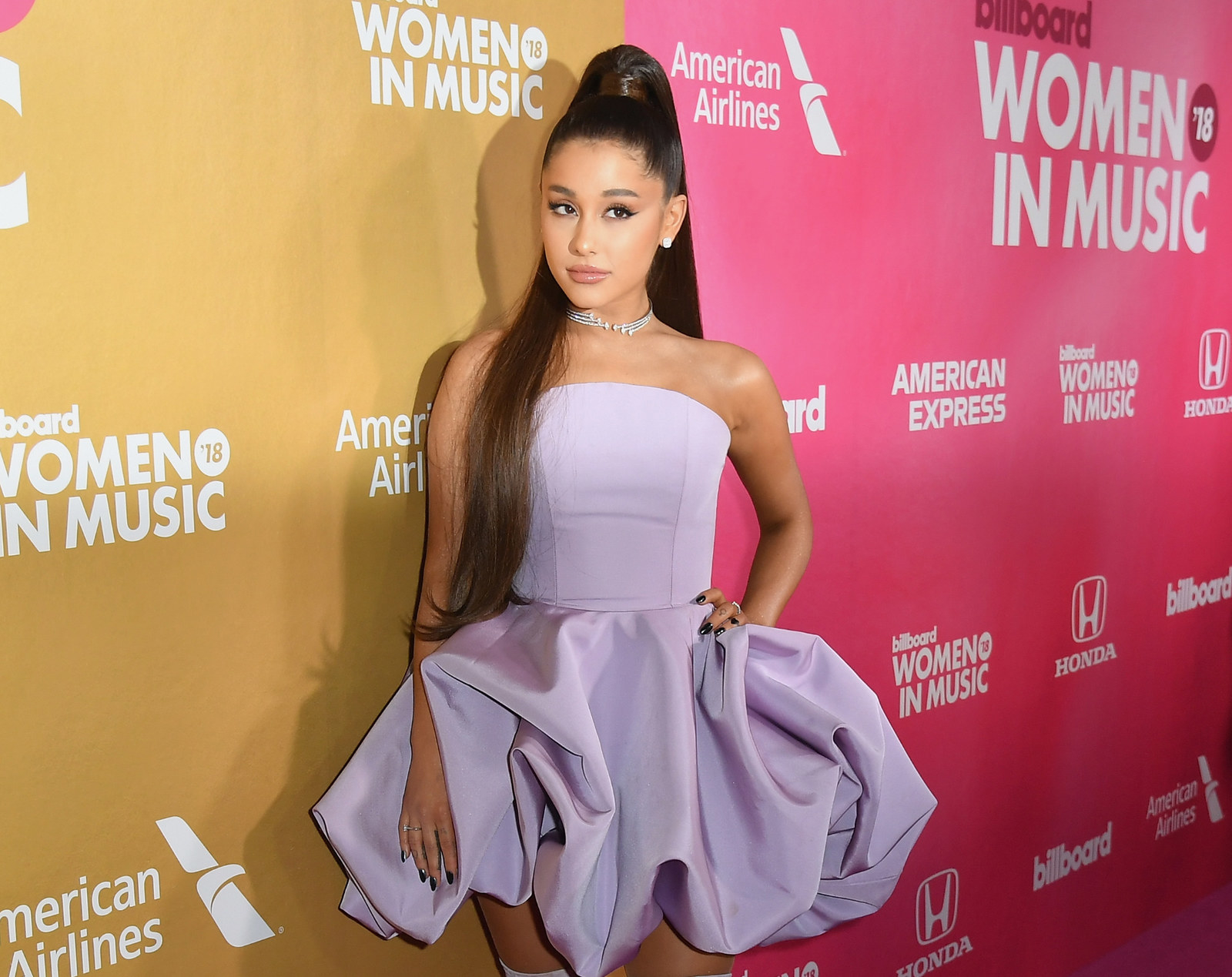 "The LGBTQ community has been so special to me and supportive throughout my entire career," she continued. "The relationships I have with my LGBTQ fans, friends, and family make me so so happy."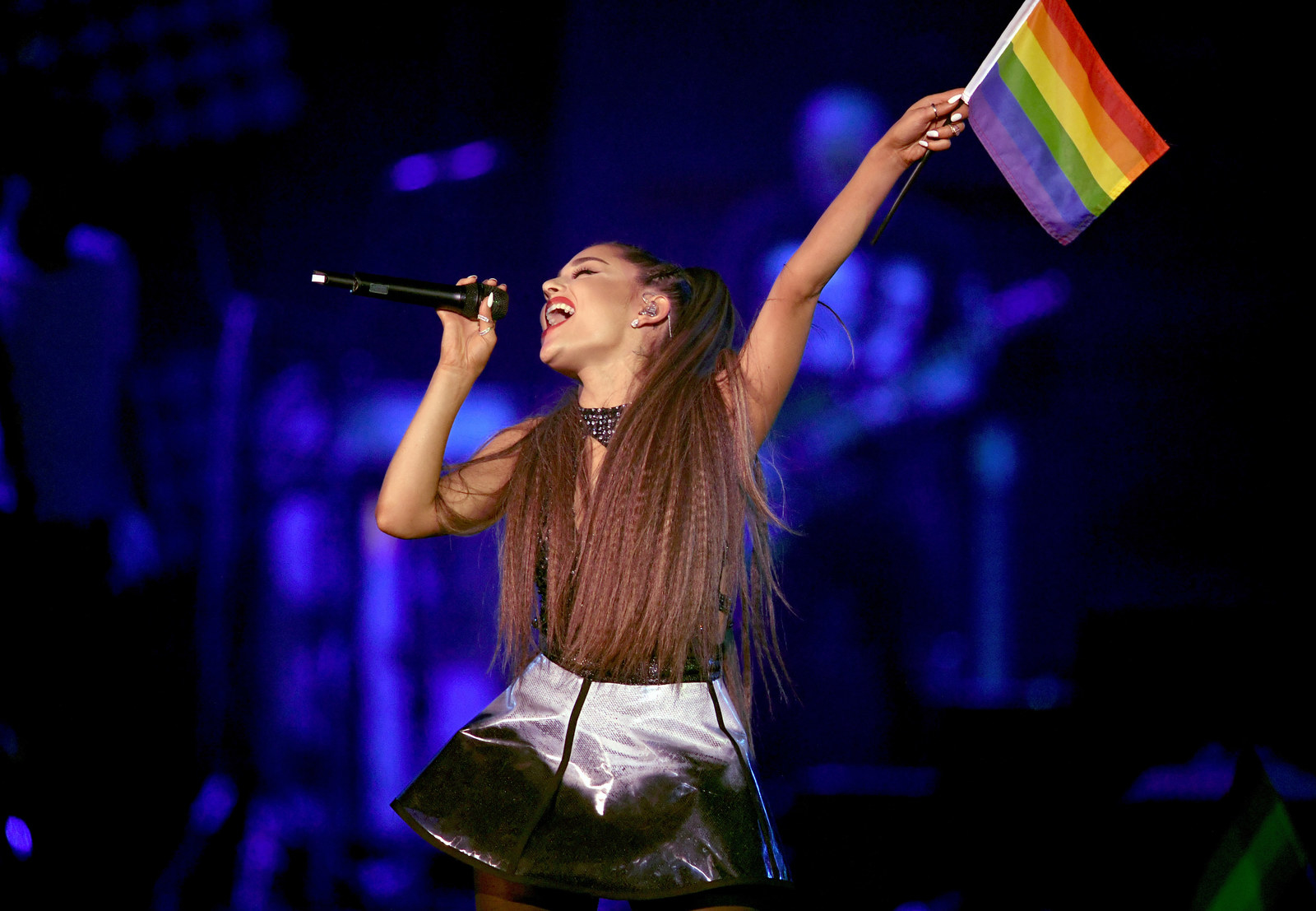 Answering the criticism about LGBTQ artists being ignored, Ariana said that she's "always proud to share the stage" with them, but pointed out that in previous years, other artists "of all sexual orientations and genders" have also headlined pride festivals around the world.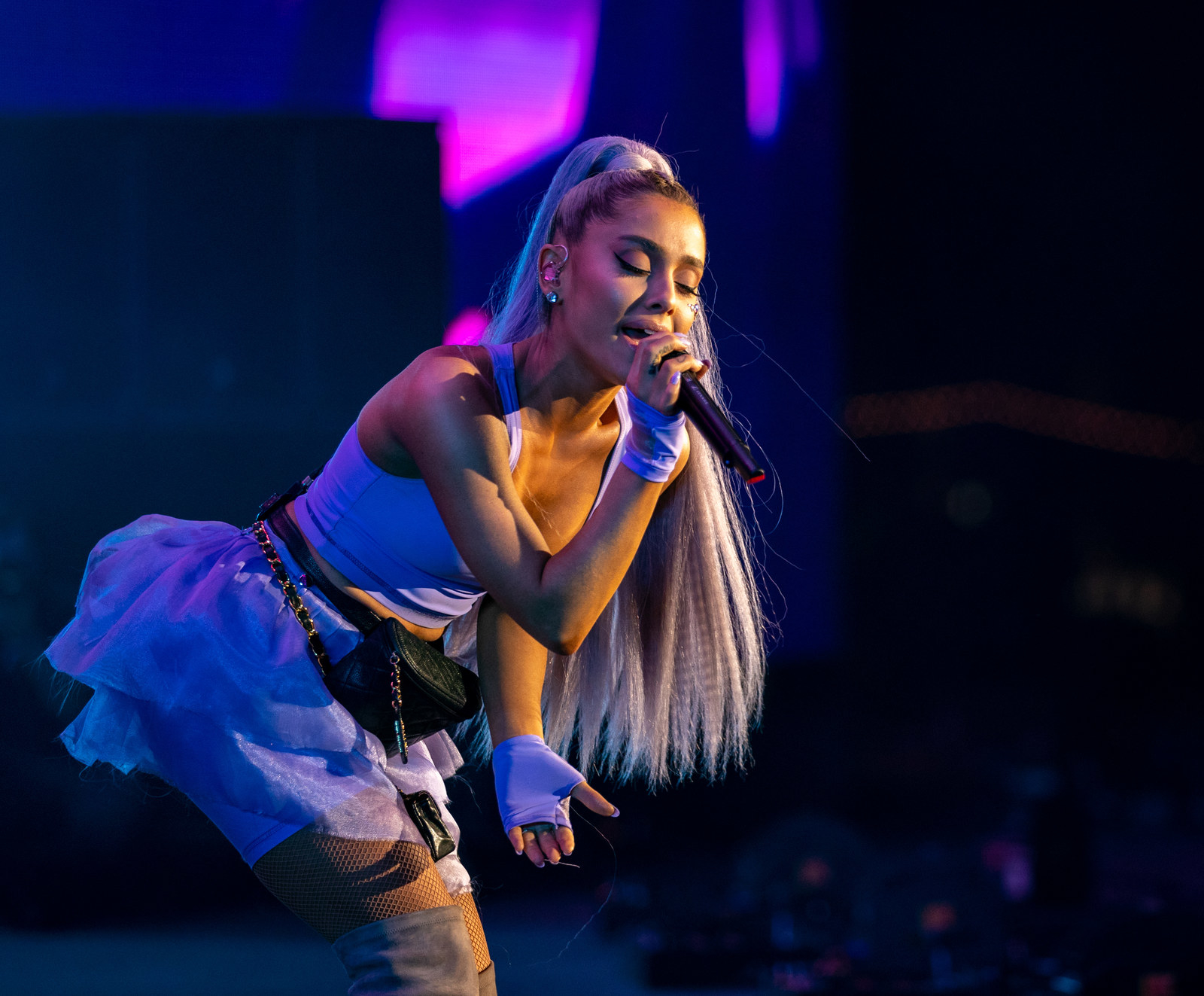 "I do think there's room for us to talk about these issues without equating a performance *for* an LGBTQ audience with the exploitation of the LGBTQ community."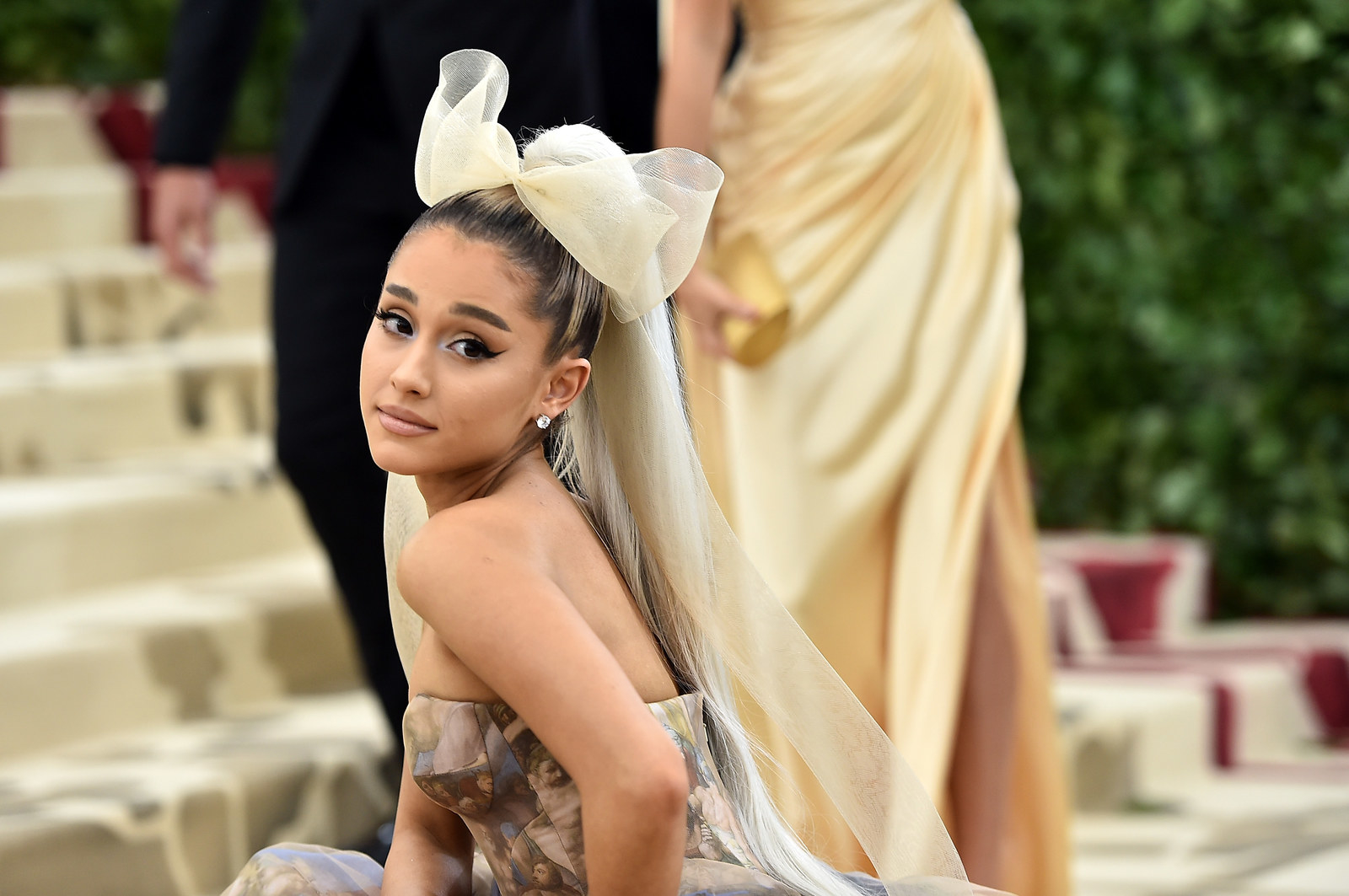 "I'm not claiming to be the hero of the community or the face of the LGBTQ rights movement," Ariana finished. "I just wanna put on a show that makes my LGBTQ fans feel special and celebrated and supported." You can read the note in full below.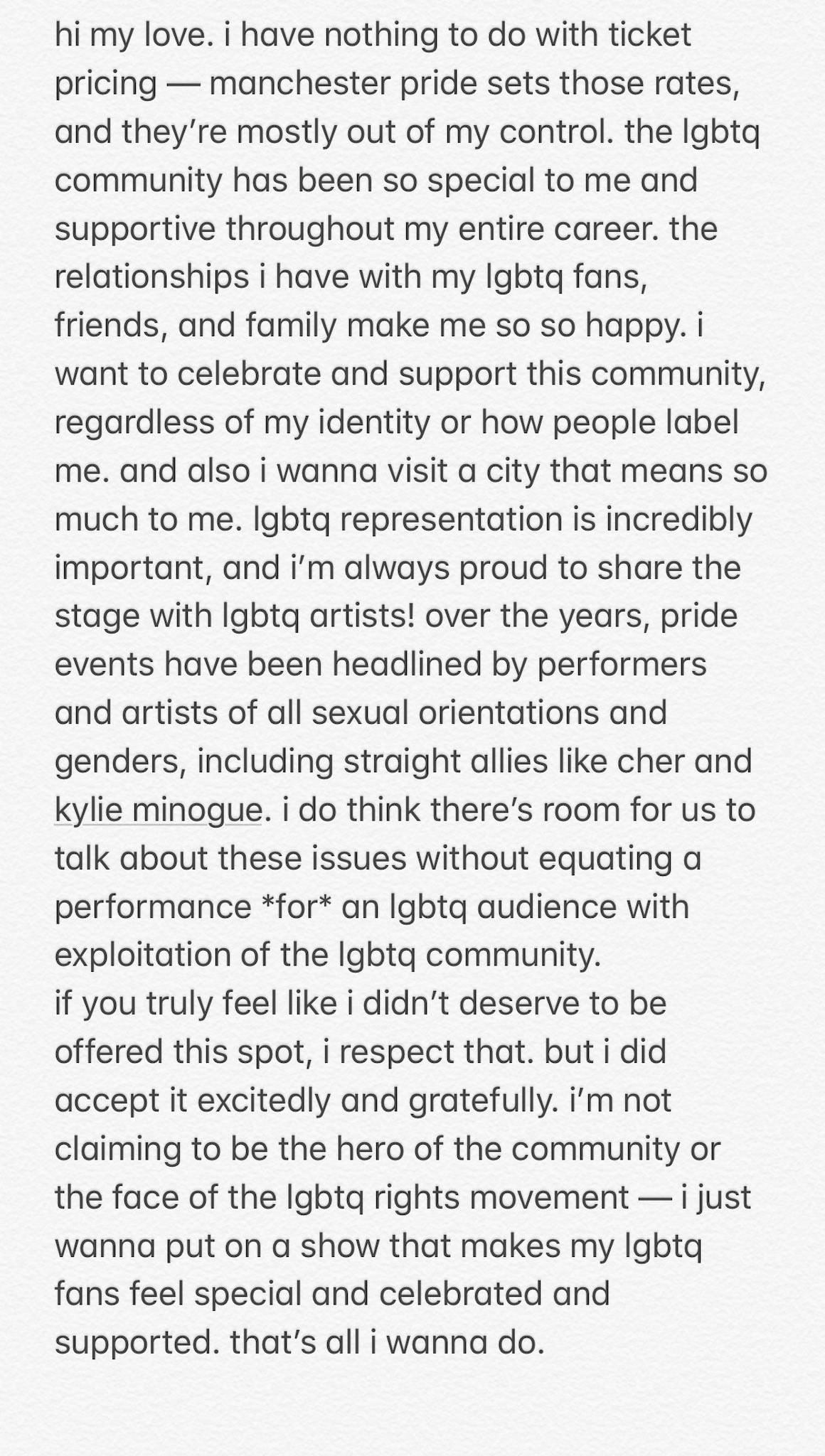 Fans applauded Ariana for her "thoughtful and considered" response.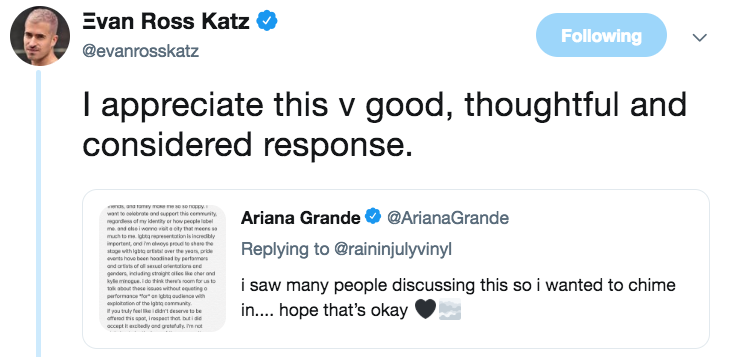 But others thought that Ariana should take an extra step and negotiate the ticket prices with Manchester Pride.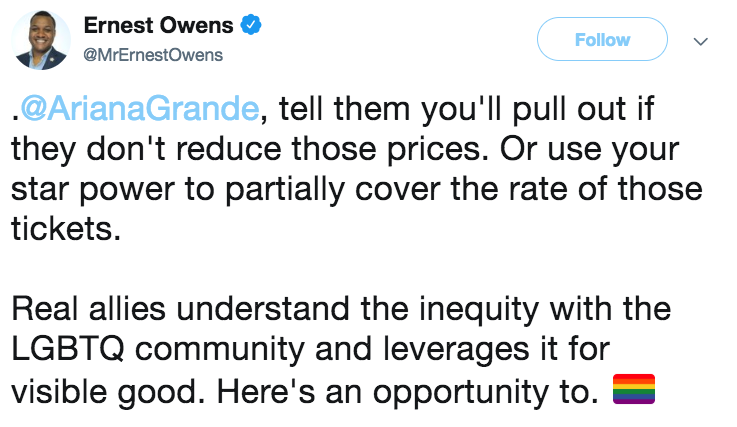 BuzzFeed have reached out to reps of Ariana Grande for comment.