Ariana Grande Just Dropped A Brand New Album Called "K Bye For Now" And Christmas Has Definitely Come Early
In a tweet before the album dropped, Ariana called it something to "make saying goodbye to this chapter a lil easier".
We may as well cancel December 25 because Christmas has come early — Ariana Grande has just released another new album!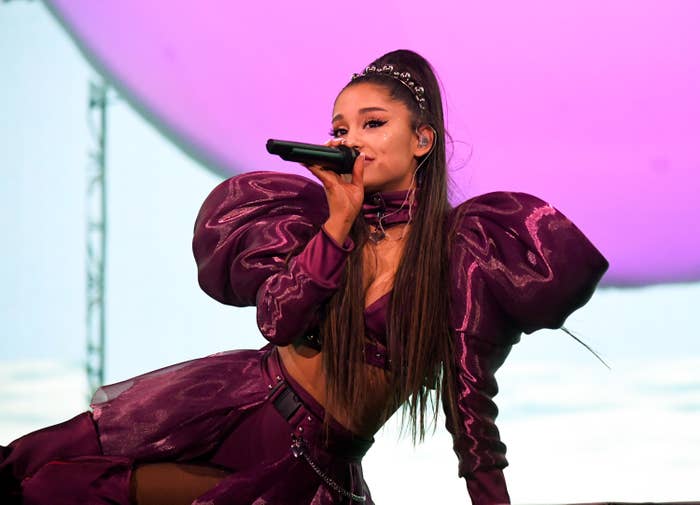 OK, so, some context: the album is called K Bye For Now (SWT Live) and is made up of the songs Ariana performed on stage during her incredible Sweetener world tour.
Although we've known this album has been coming for a while, we weren't quite sure when it was going to drop. But, just before taking to the stage for the final show of the tour, Ariana announced that it would be dropping immediately after.
Inventing Christmas presents in one tweet (Nicholas Claus is truly shaking), Ariana called the album a "thank u for everything" and something to "make saying goodbye to this chapter a lil easier".
But hilariously, some fans weren't quite on the same page and thought Ariana had another surprise in store.
It's been an emotional and exhausting tour for Ariana, who hit the road for 100 shows around the world after releasing two albums in quick succession.
So, with the album title literally saying "bye for now", it's clear she'll be taking a well-earned rest. But you never know when Ari might pop back up again...
For now though, I'll be bopping around the Christmas tree to "Thank U, Next - Live" with Mean Girls choreography for good measure. Merry Christmas!