A Photographer Called Ariana Grande "The Sweetest" After A Video Of Her At The Grammys Went Viral
"Wait I'm so glad this was recorded tbh so people can see how SCARY THE PROCESS IS."
The Grammy Awards went down on Sunday night and, by all accounts, it looked like Ariana Grande had a great time.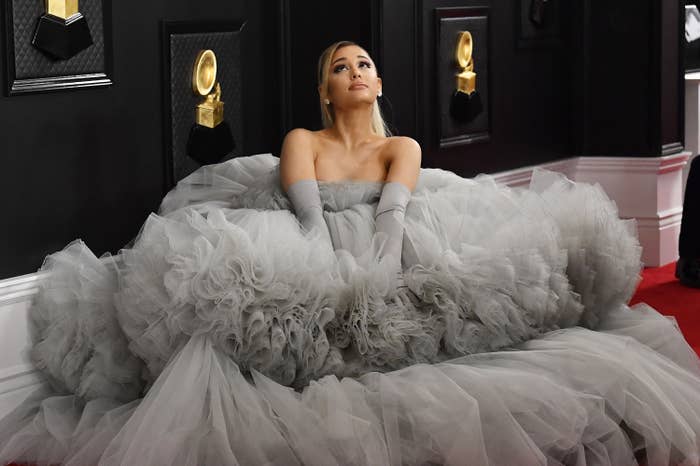 Ari appeared on the red carpet in a fantastically over-dramatic dress and was accompanied by her mom and dad for a cute family night out.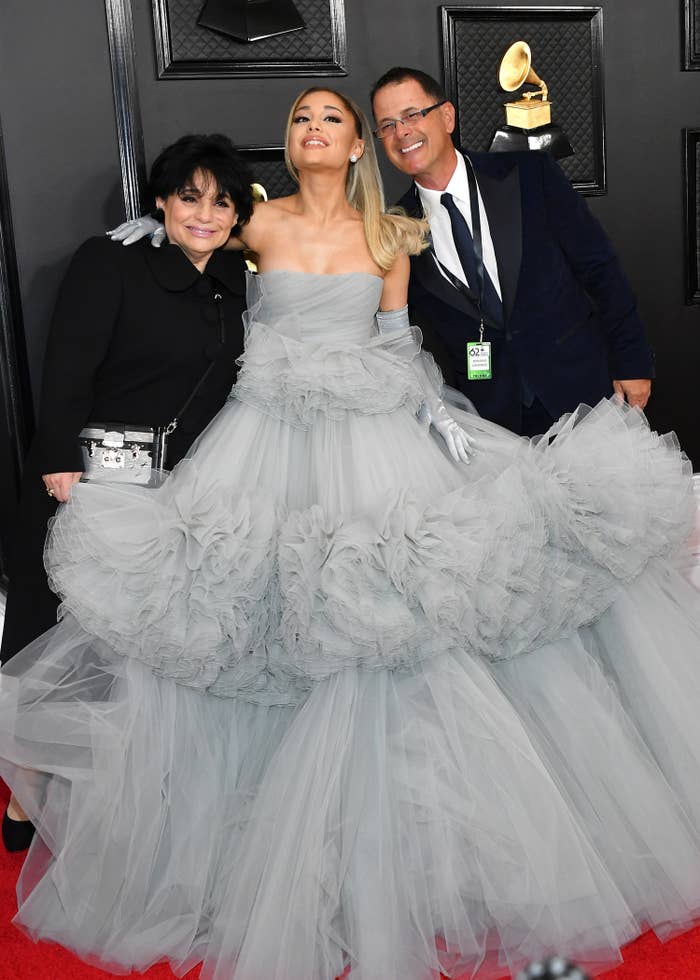 The dress, mixed with Ariana's staple squatting pose, was the subject of a rather unfortunate comparison though...

While on the red carpet, Ariana got to try out the E! News GlamBot. You know, those slow-motion videos that are so dramatic but incredible at the same time? Yeah, that thing.
Of course, Ariana absolutely killed it. 👑
But behind-the-scenes was a slightly different story, with a video revealing that she was terrified of the camera because it moved so quickly!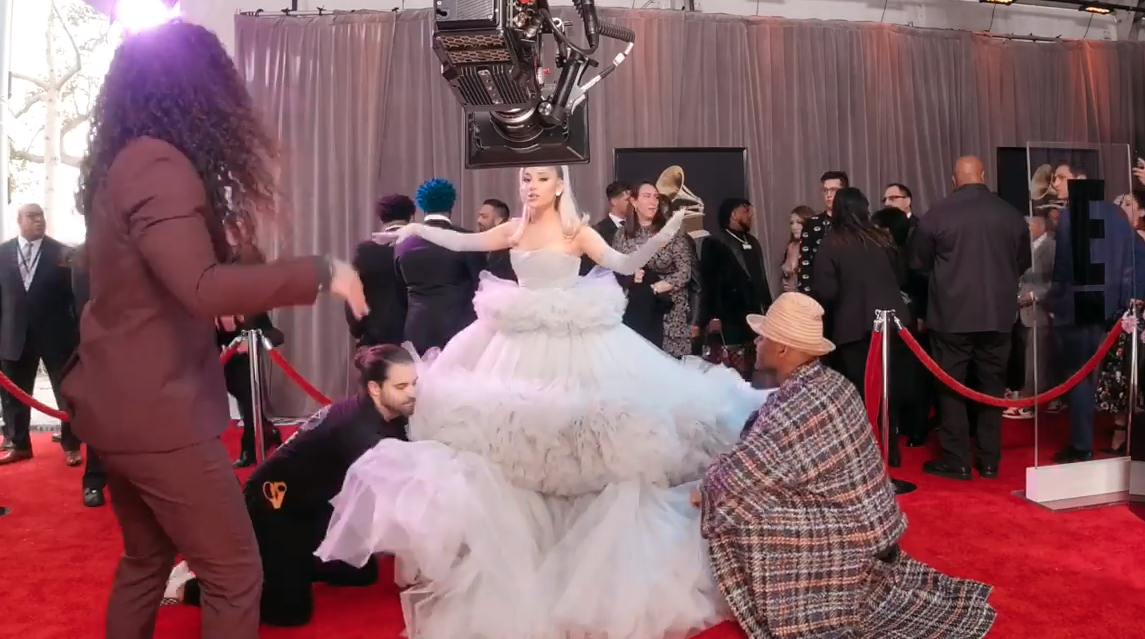 The video shows Ariana rehearsing which pose to hit when the GlamBot starts as the director, Cole Walliser, explains what's about to happen.
"That was so scary," Ariana says as soon as the camera cuts. "It scared the shit out of me."
Ariana, a graceful queen, then asks for the director's name and, when he asked for a selfie, she of course says yes!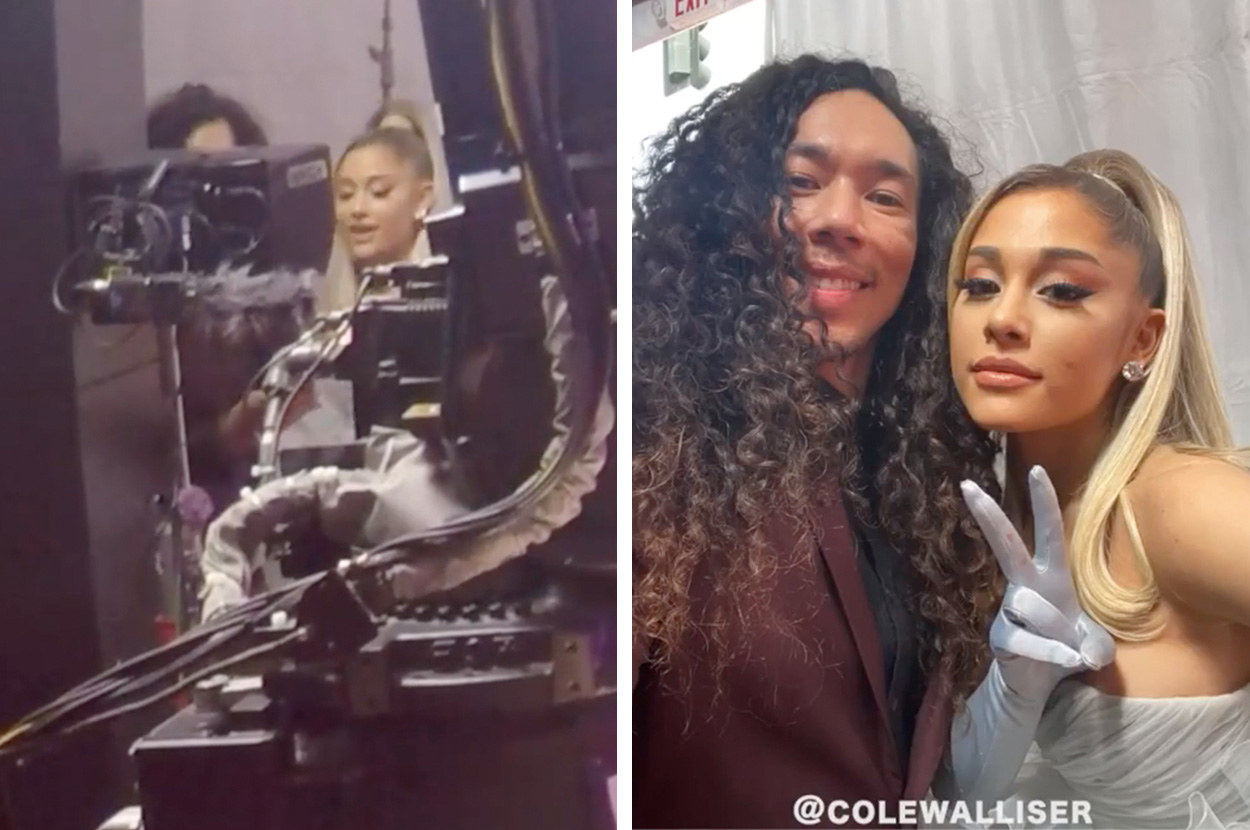 "She was literally the sweetest!" Cole said on Instagram after the encounter. "You can tell just in her attitude and her demeanor she ain't faking the kindness!!"
"I THOUGHT THAT SHIT WAS GONNA KNOCK ME OUT," Ariana said in a comment under the video. "Nice meeting you!"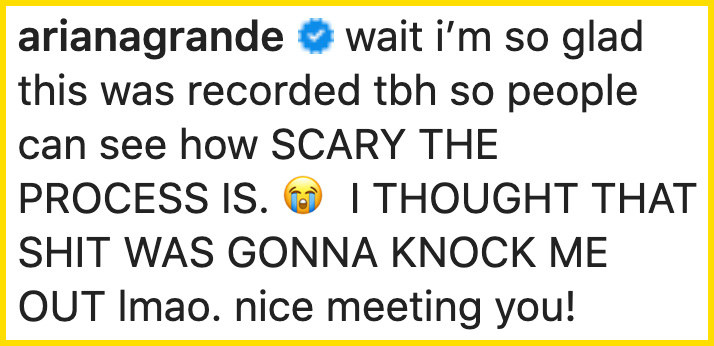 Another video from the Grammys red carpet also saw Ariana stop to talk to a little kid, crouching down to ask for their name.
Ariana Grande, Queen of the Red Carpet. 💖