Ariana Grande has been riding a career high recently, enjoying record-breaking success with a bunch of new singles from her upcoming album, due for release in early February.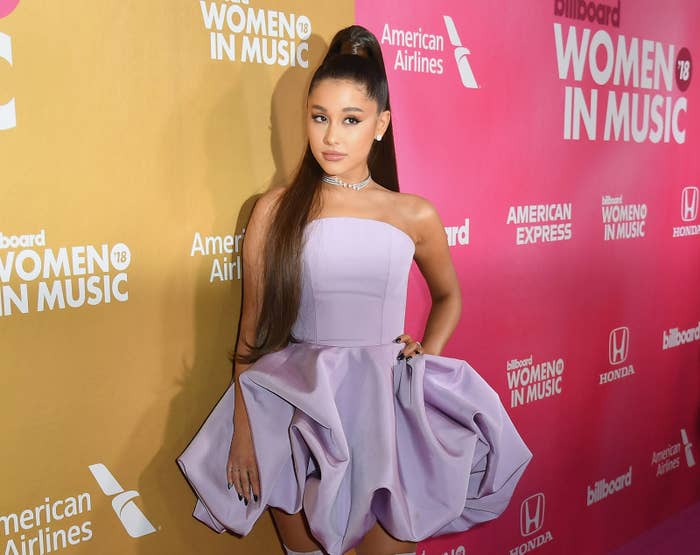 And Ariana's most recent single, "7 Rings", looks to be following suit, notching up a Spotify record on its first day of release and storming its way to a possible number one.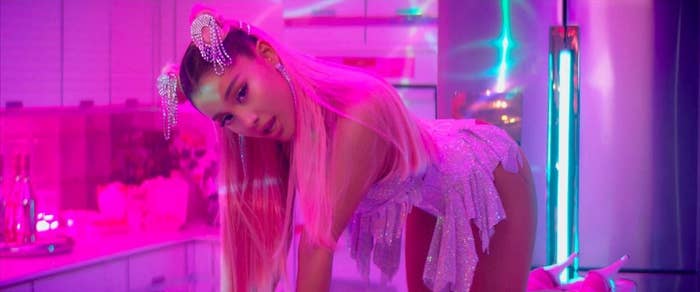 However, the song isn't without its controversies. Opinion was divided as soon as it was released, with people calling out Ariana for cultural appropriation.
Some accused Ariana of "[exploiting] Japanese/east Asian culture" for "aesthetic purposes".
And on top of this, Ariana also found herself in the midst of a race debate, when someone posted a screenshot alongside the caption "white women talking about their weaves is how we're gonna solve racism", referencing some of the song's lyrics.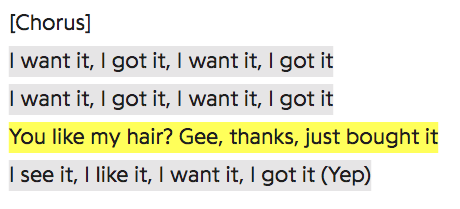 Ariana reposted the screenshot to her Instagram story, adding that she had "so much love" for the person who wrote the caption. However, after criticism for the post, Ariana deleted the picture.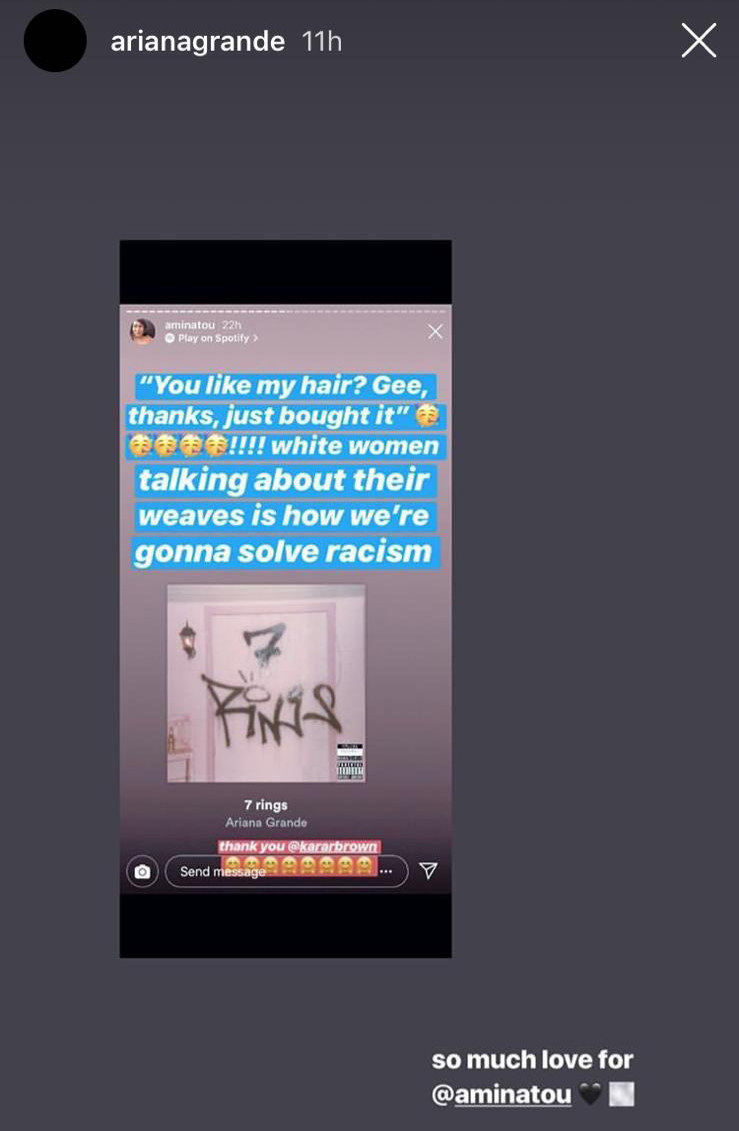 But when it was re-posted on The Shade Room, Ariana slid into the comments to apologise for causing a backlash. "I think her intention was to be like... yay a white person disassociating the negative [stereotype] that is paired with the word 'weave'," she said.
"However, I'm so sorry if my response was out of pocket or if it came across the wrong way," she continued. "It's never my intention to offend anybody."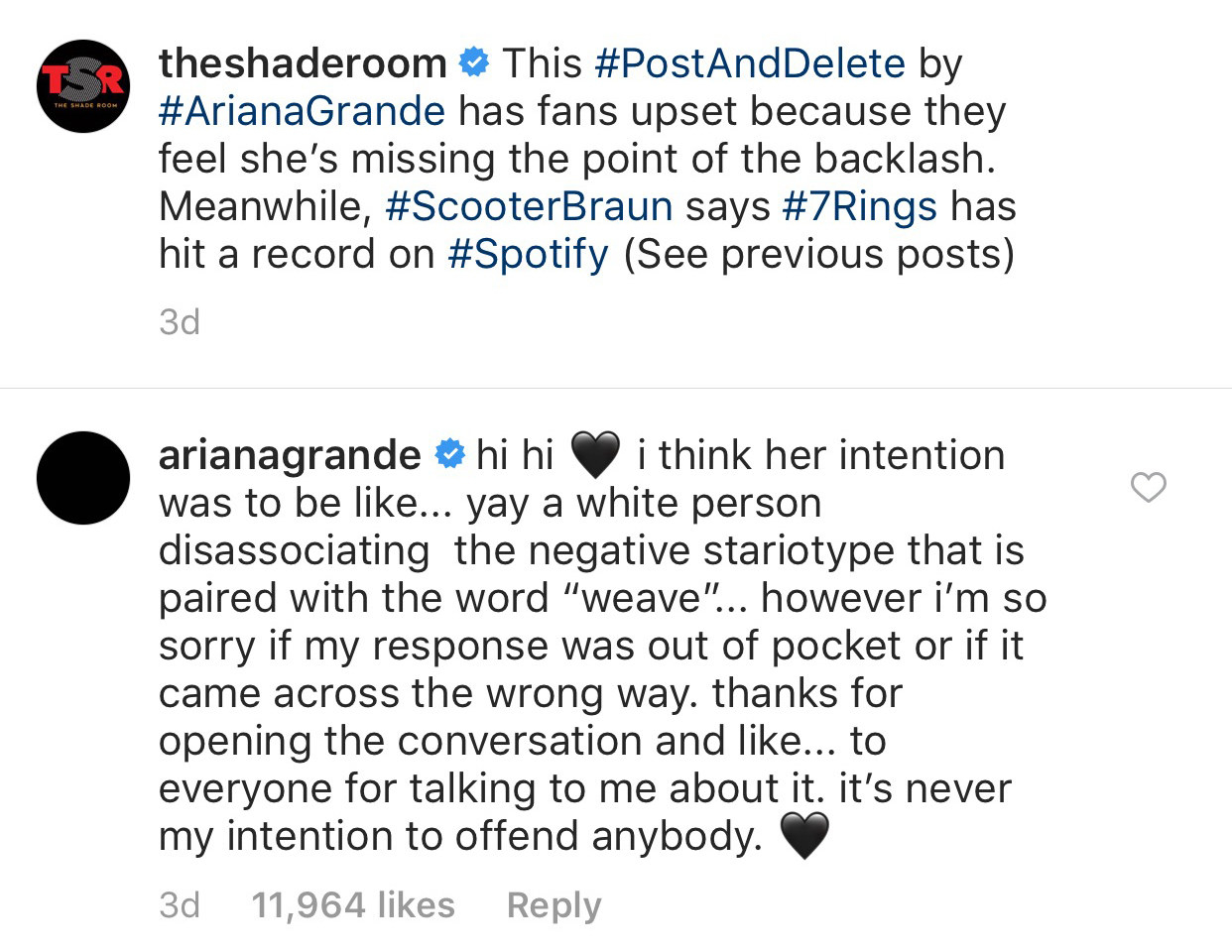 Reps for Ariana have been contacted for comment.