Anne Hathaway Showed Off Her Baby Bump On The Red Carpet
Anne made her first red carpet appearance since announcing her pregnancy last month for the Broadway opening of Jake Gyllenhaal's play, Sea Wall/A Life.
I'm sure you've heard the good news by now — Anne Hathaway is pregnant with her second child!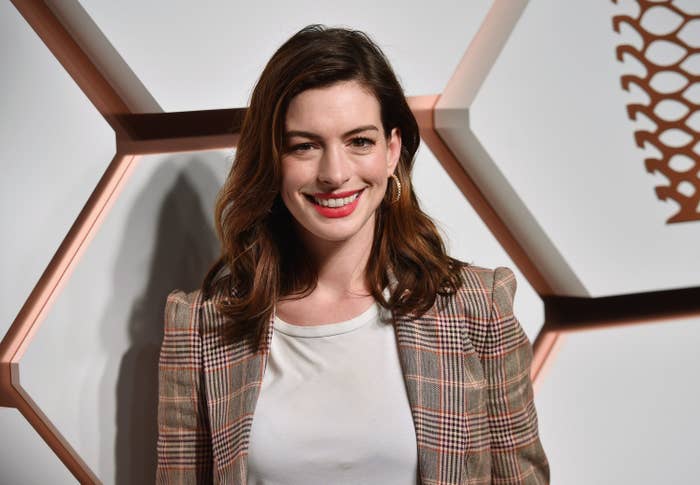 Making an appearance at the Broadway opening of Sea Wall/A Life Thursday evening, Anne proudly showed off her baby bump on the red carpet and she couldn't have looked happier.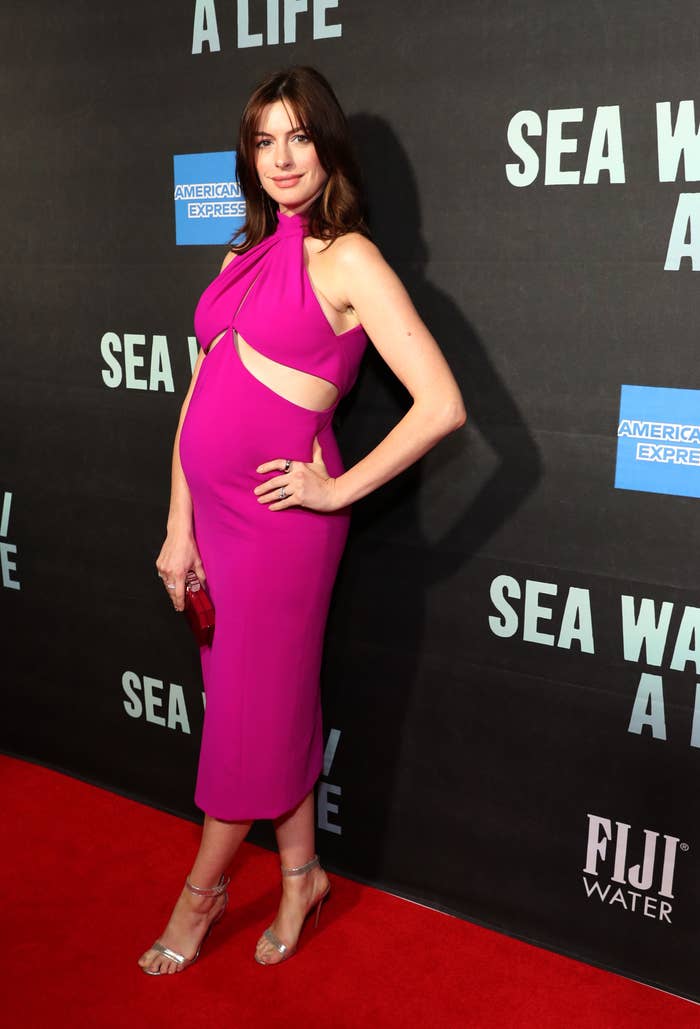 Anne was accompanied by her husband, actor and producer Adam Shulman, making the event a cute date night.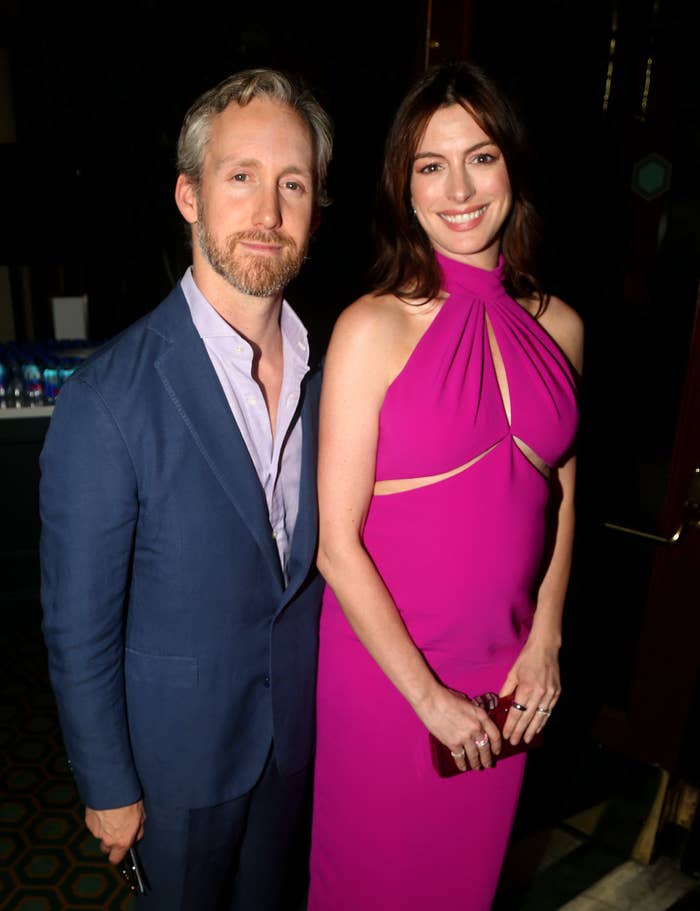 But what onlookers couldn't see was the adorable hidden detail that the designer of her dress, Brandon Maxwell, dedicated to her unborn child.
Anne revealed the news of her pregnancy on Instagram last month, showing off her baby bump and joking that it wasn't weight gain or prosthetics for a new movie.
The Ocean's 8 star also took the opportunity to send a positive message to those dealing with infertility issues, saying that her own experience "was not a straight line".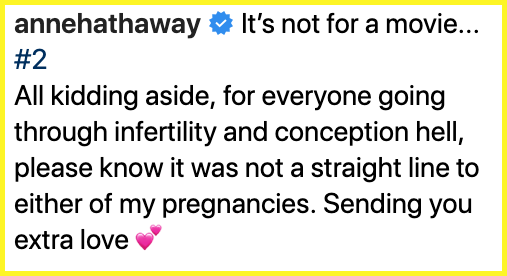 Opening up further about her second pregnancy, Anne told Entertainment Tonight: "I am really happy. This is something I've been wanting for a while and I'm really happy it's happening."
Adding to the Instagram caption about her road to pregnancy not being a straight line, Anne said: "There is a one-sided narrative to this, and of course it's wonderful that we celebrate the happy moment when it's ready to share."