Anna Kendrick And Adam Rippon Trolling Themselves For Being Super Relatable Will Make You Love Them Even More
"These are made up scenarios I tell to seem relatable."
One of the many reasons we love Anna Kendrick is because she's relatable AF.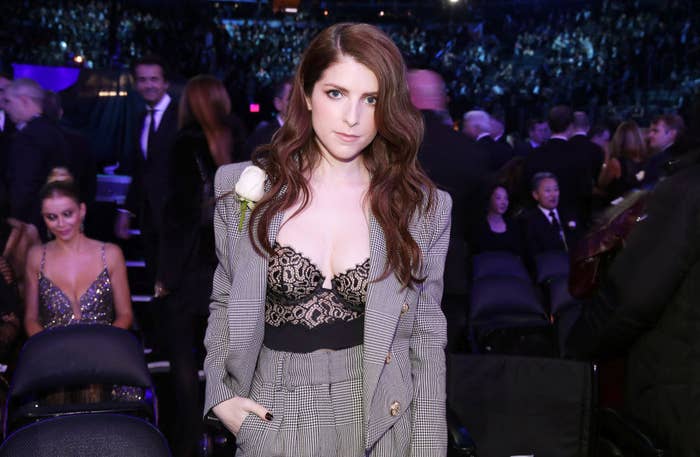 If you take away the fact she's, y'know, a rich actor and funny as hell, she's basically just like you and me.
The same can be said for Adam Rippon, who was obviously the star of the winter Olympics.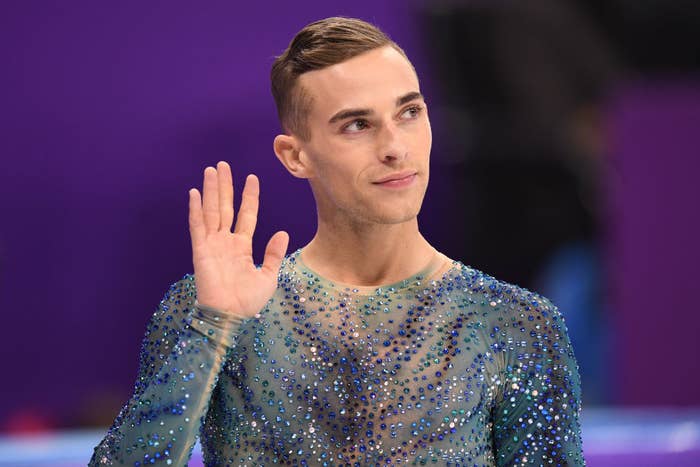 And is now a highlight on Twitter every goddamn day.
So you can imagine that when the two trolled themselves and each other on the timeline recently, it was pretty hilarious.
It all started when Adam gave us this almost relatable tweet. I say "almost" because the only reason my body is in the best shape of its life right now is because it's only going downhill from here.
Fellow Olympic athlete Mattie Rogers found the tweet way more relatable than I did.
So when Adam then tweeted the most relatable thing of all time, it was obviously a cue for Anna Kendrick to hop into the conversation.
Which led to Adam trolling himself with some sarcasm.
And Anna following it up with the ultimate burn for herself.
People really loved the hilarious exchange.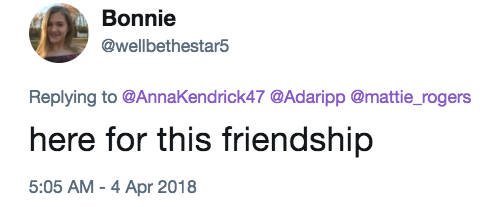 And some went as far as to plot a whole pilot episode that I'm already adding to my Netflix list and watching religiously.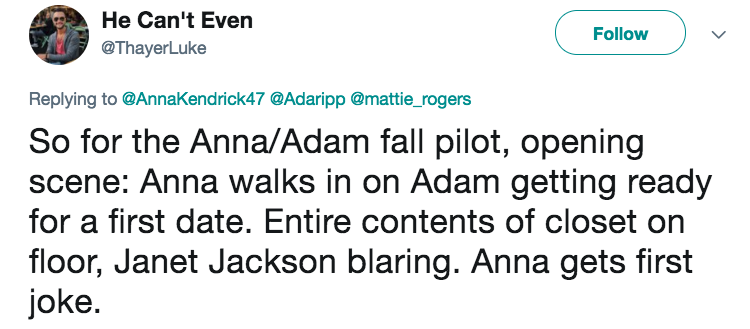 Until then, you'll catch me stanning them both on the twitters. Bye!