Anna Faris Gave Eva Longoria A Parenting Tip That Is Pretty Genius But Kinda Gross
You gotta give them somewhere to aim.
If you didn't already know, Eva Longoria is pregnant with a baby boy and she's about three minutes from giving birth.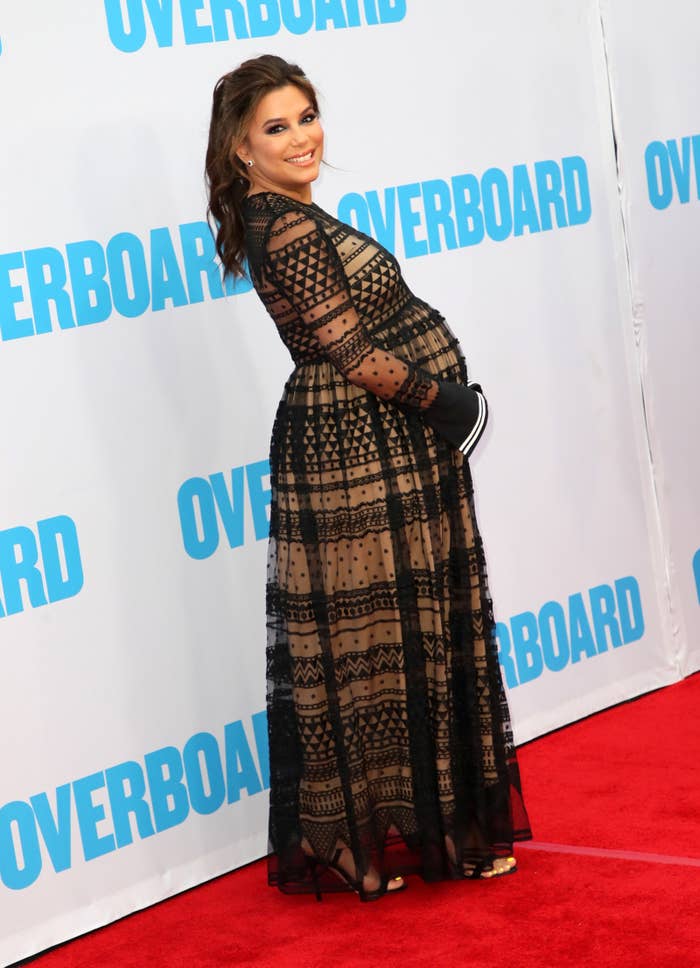 OK she's actually a couple weeks from giving birth, but when she recently appeared on The Late Late Show, she told James Corden and Will Ferrell that she's exhausted.
Anna, who already has a son with ex-husband Chris Pratt, gave Eva advice on a very important topic – pee.
But she also gave a potty training tip for boys that's kind of gross but actually pretty genius at the same time.
Will Ferrell was as shook as I feel.
Seriously, he looked like his whole world had been turned upside down, which I can completely relate to.