Amal and George Clooney make a wonderful couple. I say that with confidence because it's fact.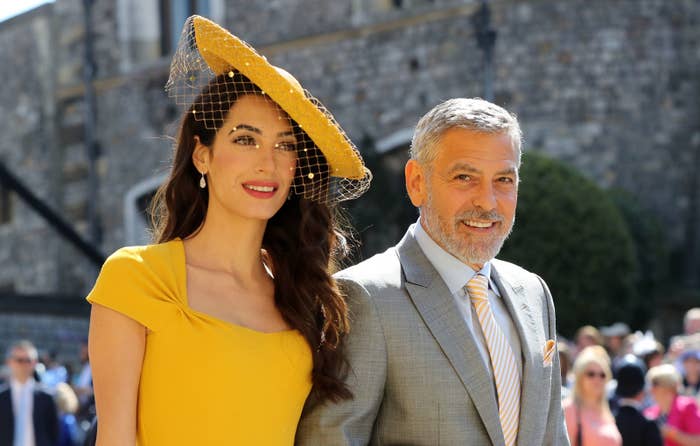 But you're about to love them even more because Amal just made a speech about George and it's emotional AF. Grab the tissues, you might need them.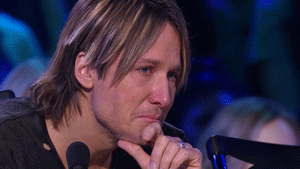 So last night, George was honoured with the AFI Life Achievement Award. Obviously George and Amal were there, as well as a ton of celebs who turned out to congratulate him.
While lots of people made speeches dedicated to George, it was Amal who had the room in tears when she stepped up to talk about her husband.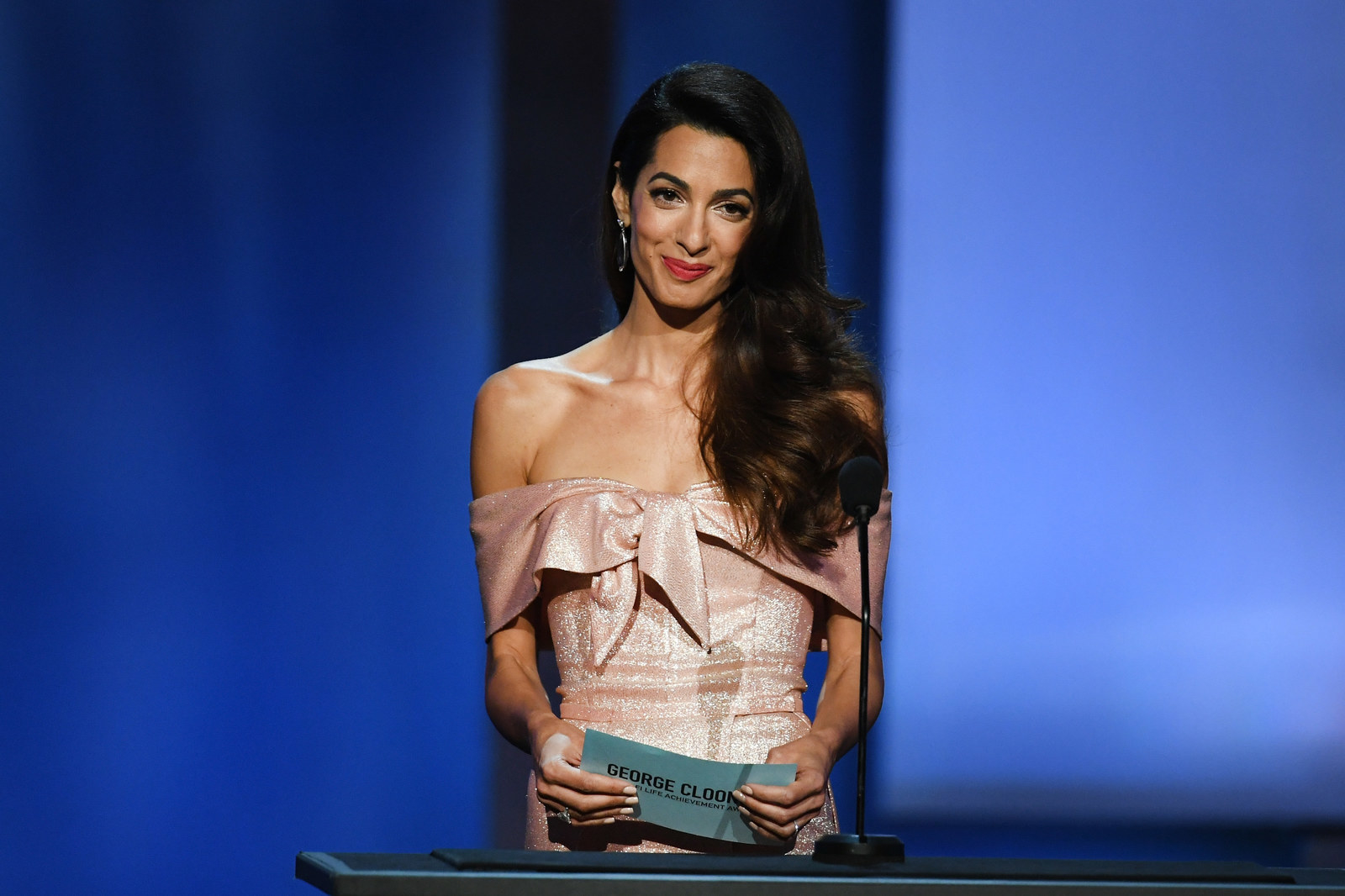 According to The Hollywood Reporter, Amal prefaced her speech by saying that this was the first time she'd ever spoken publicly about George.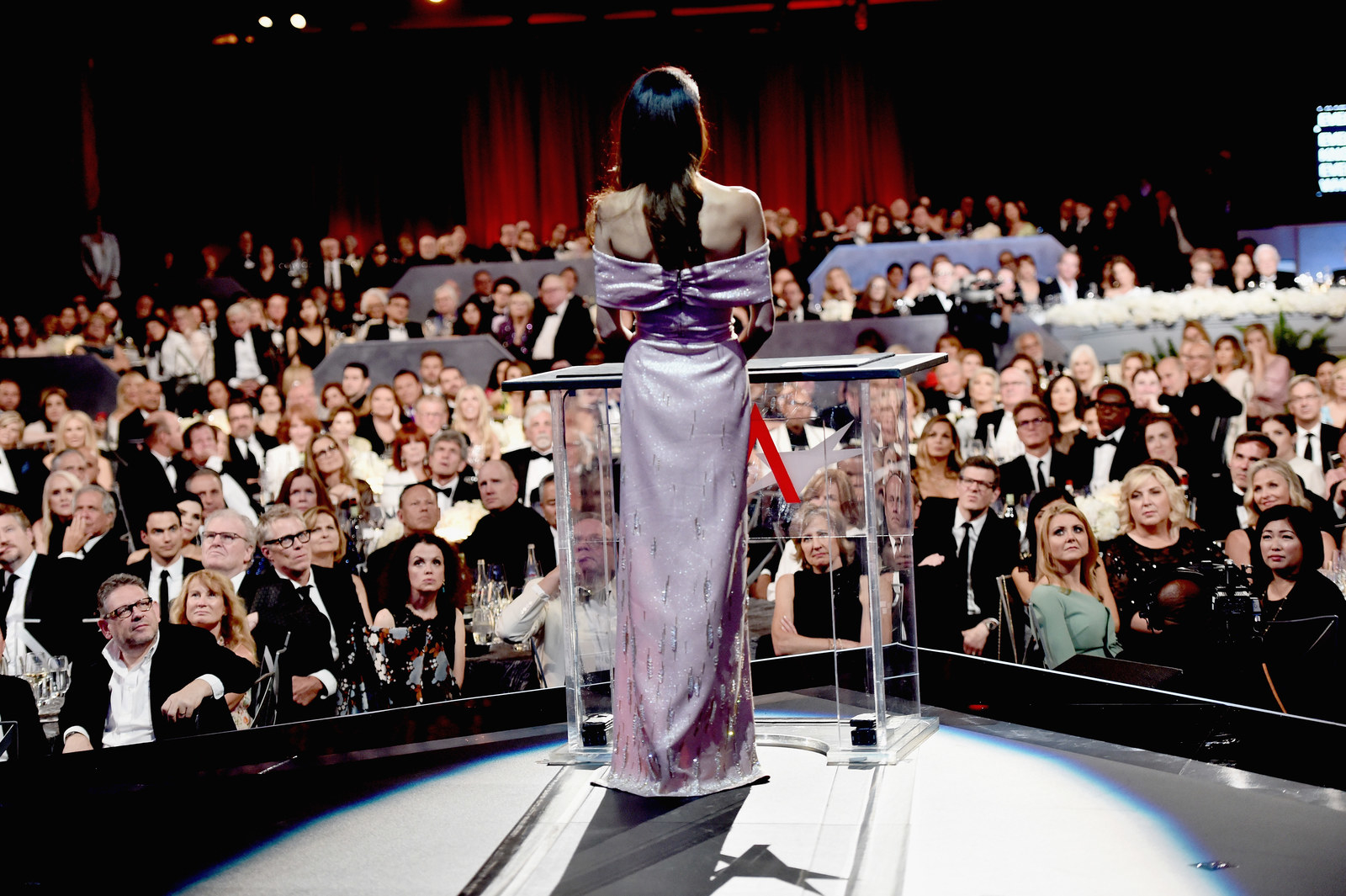 She went on to talk about his generosity (he invited 13 friends for dinner and gave them all a million dollars), his morals (he refused to wear a winter coat on a freezing set until every other actor got the same one), and his kind hearted nature (he sometimes visits the local nursing home just to brighten up an elderly woman's day).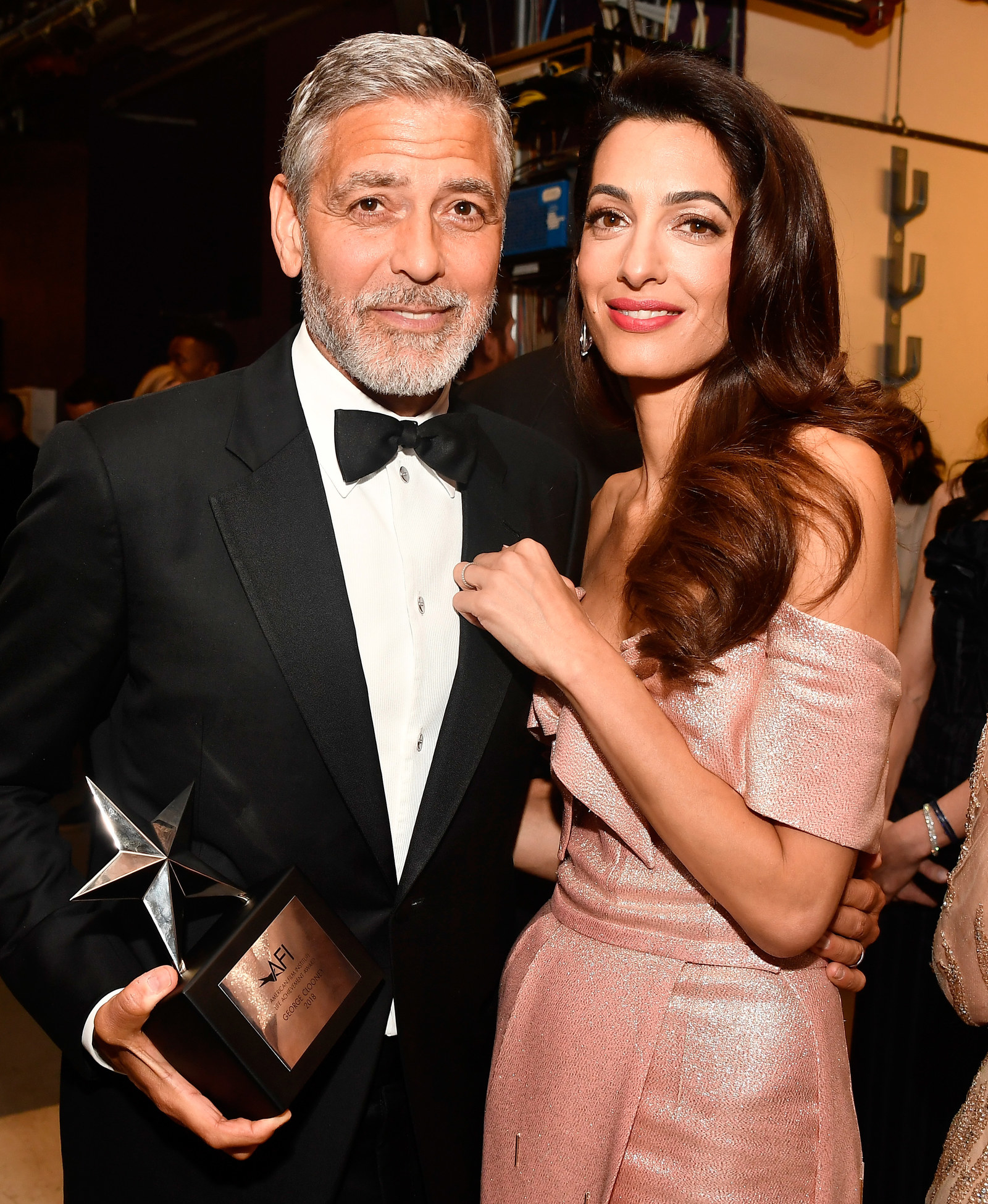 But the speech got even more emotional when Amal began to talk about her relationship with George. She started by saying that when she met George, at the age of 35, she had "become quite resigned to the idea that I was going to be a spinster."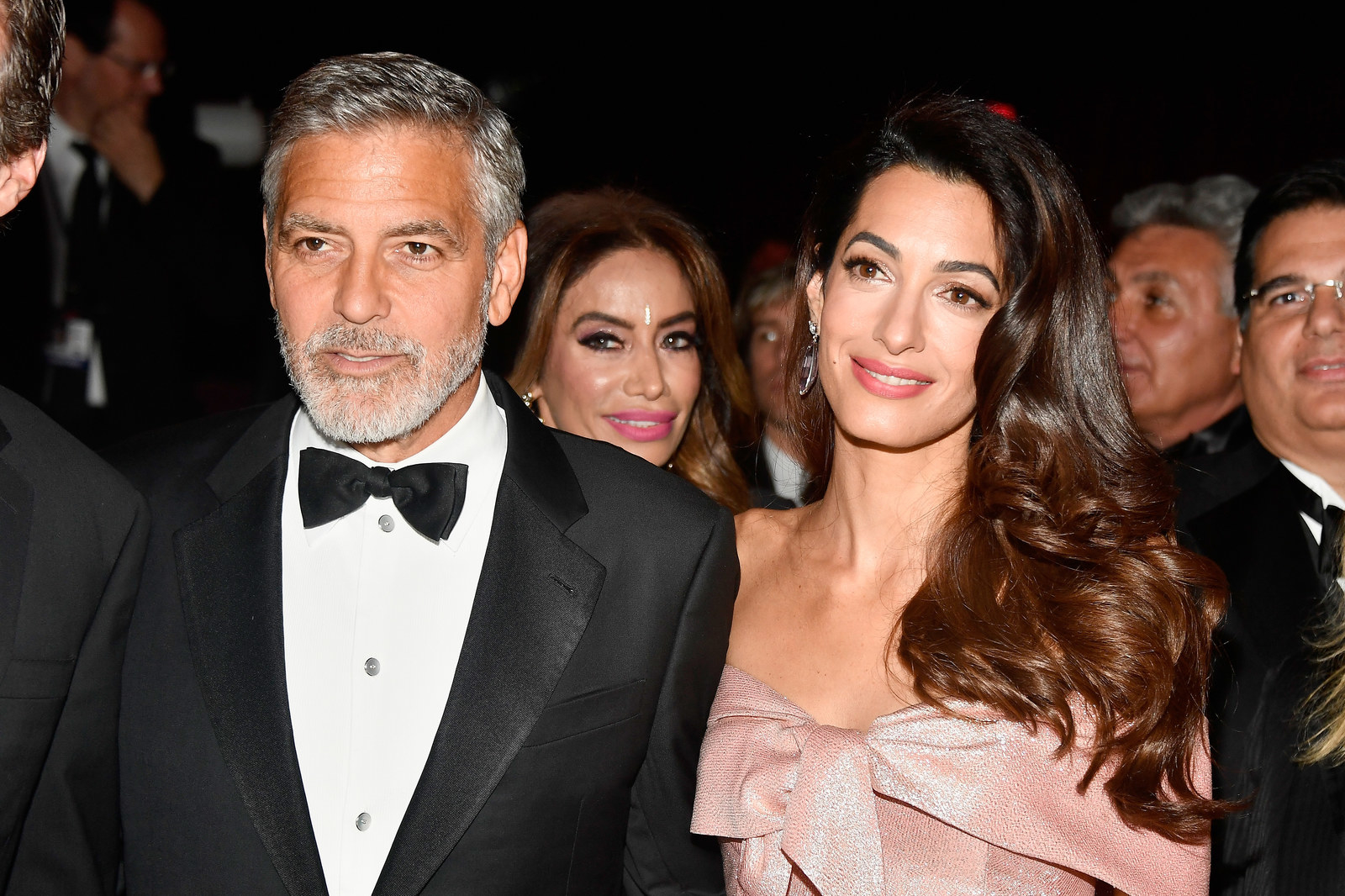 According to Amal, at the beginning of their relationship the pair would bunker down in her London flat and it was "very soon" after that she felt like she "would never want to be with anyone else".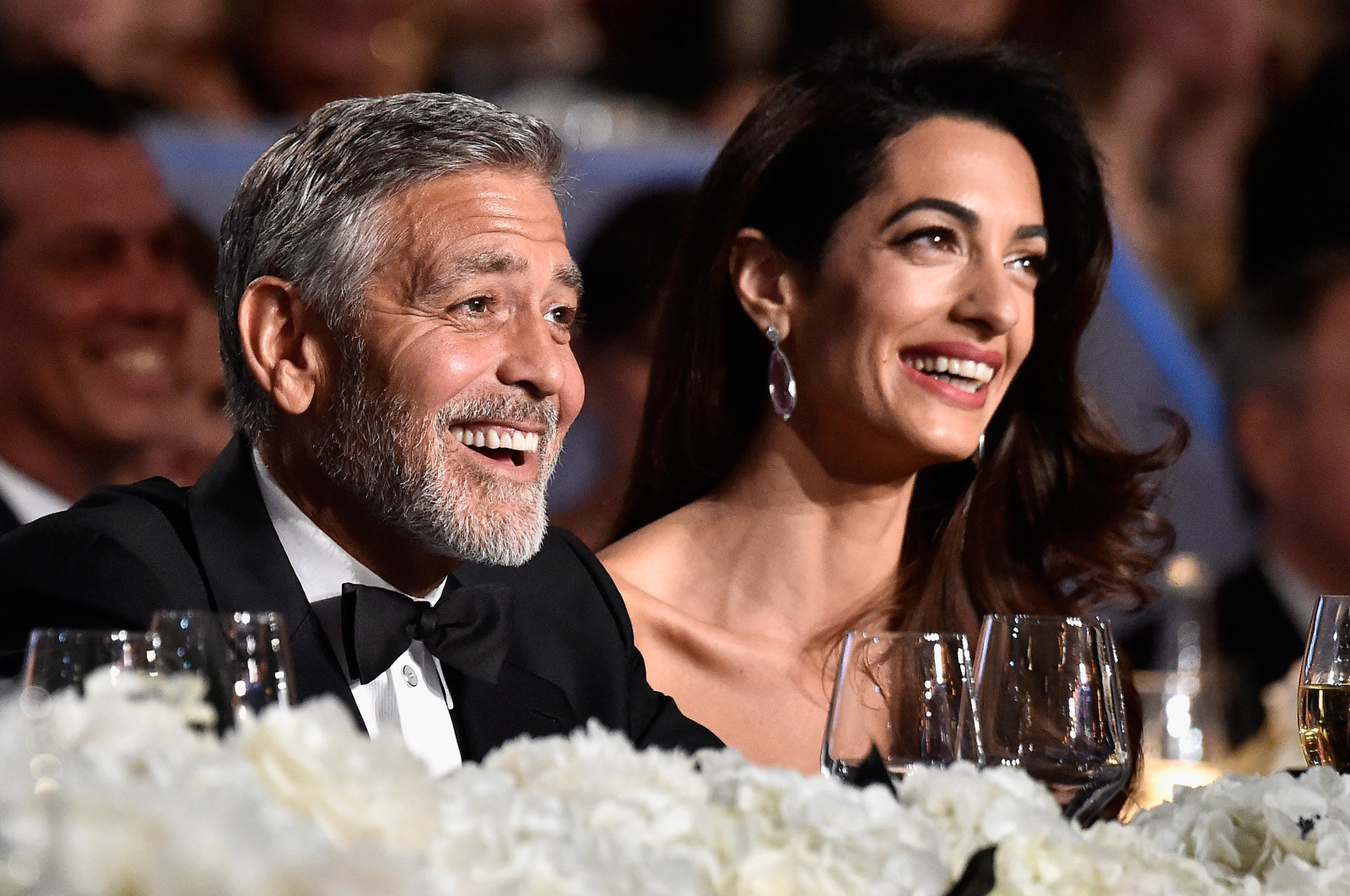 Amal also confessed: "I'm told that I would display a particular grin and head-tilt when reading his text messages or the letters he would hide in my bag."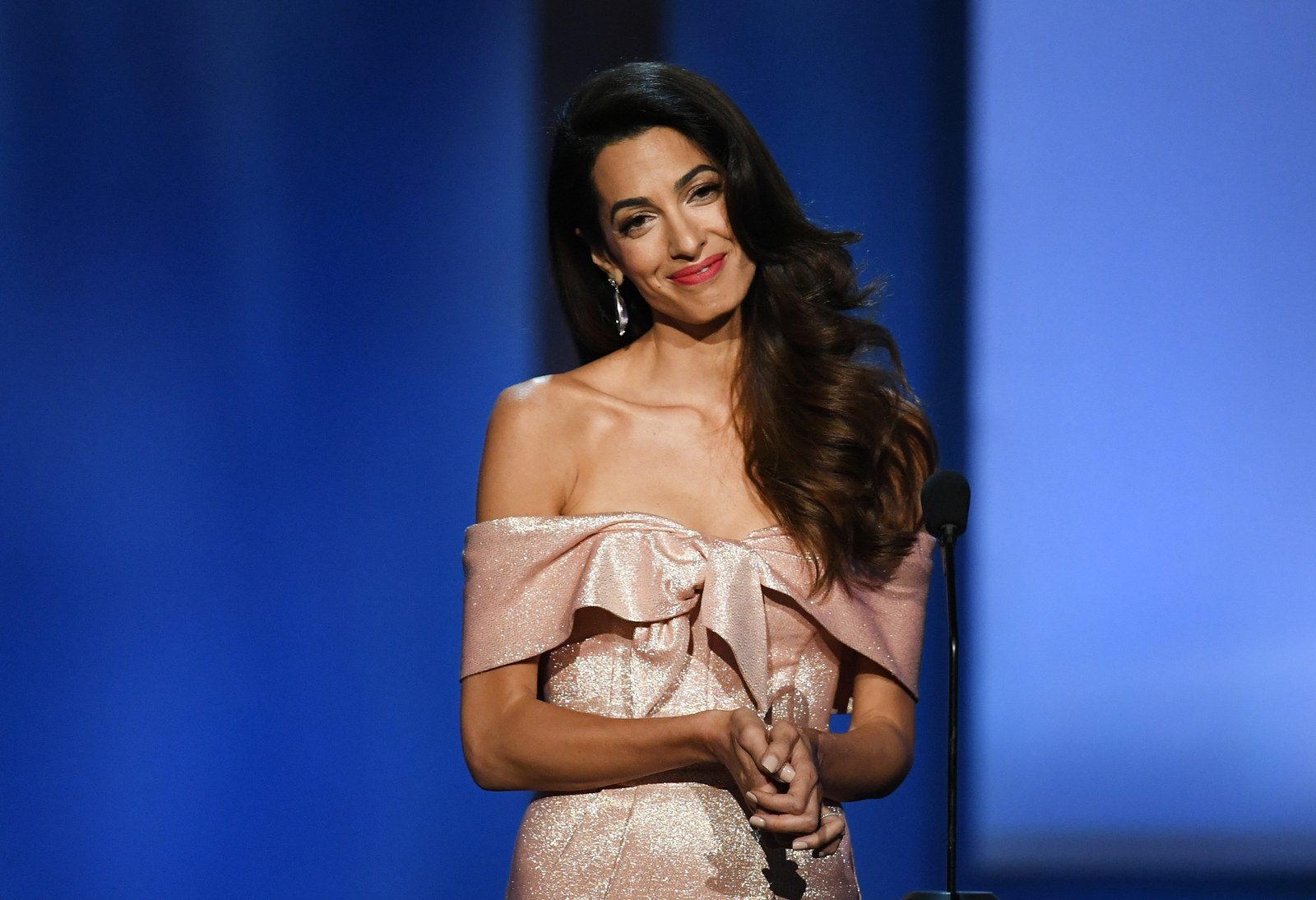 She continued to say that after five years, those feelings haven't changed, which led to the first mention of the couple's children, Ella and Alexander.
He is the person who has my complete admiration and also the person whose smile makes me melt every time. My love, what I have found with you is the great love I always hoped existed. And seeing you with our children, Ella and Alexander, is the greatest joy in my life.
Finishing the emotional speech, Amal said: "I'm proud of you, but I also know that when our children find out not only what you have done, but who you are, they will be so proud of you too."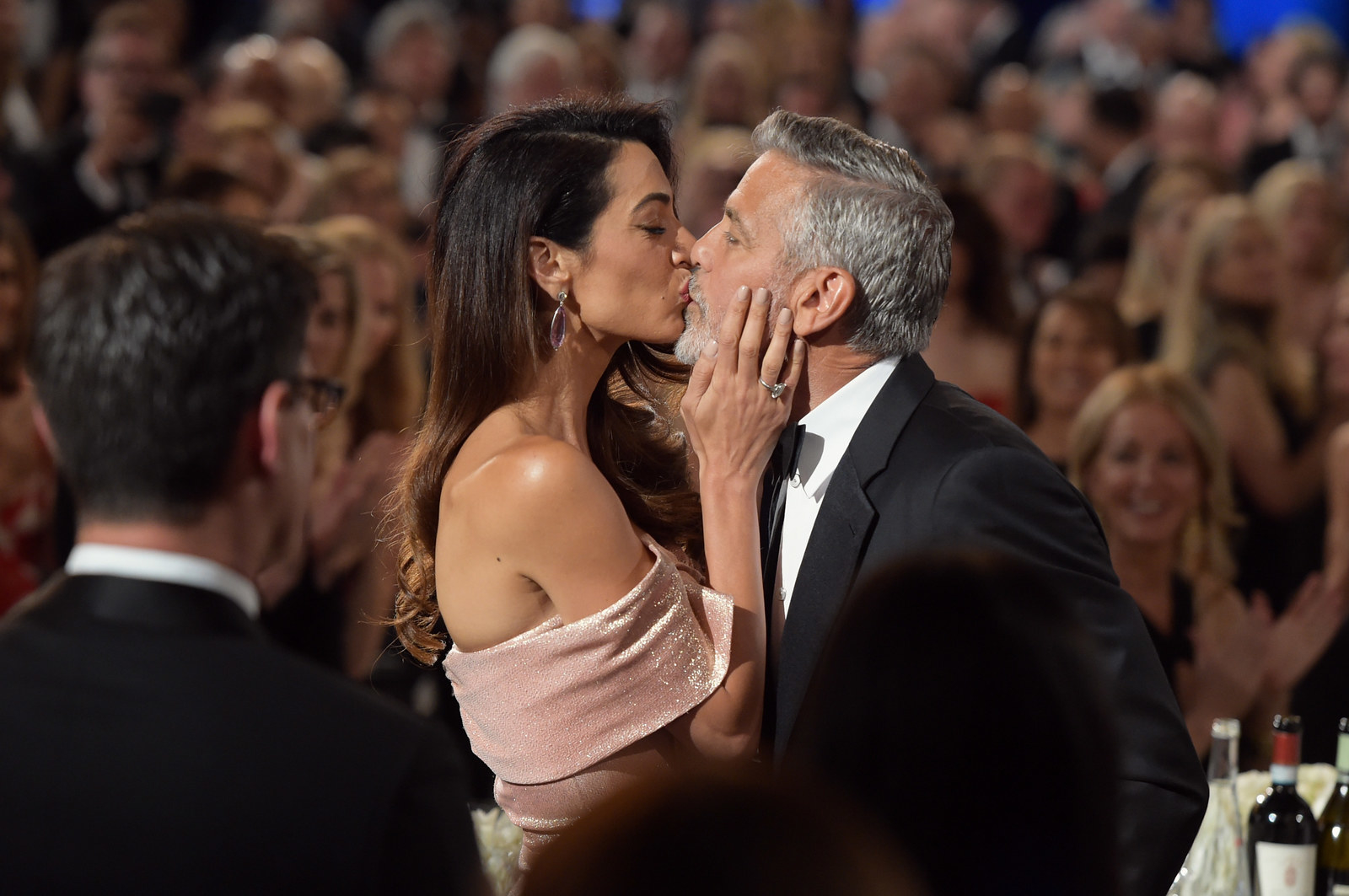 The incredible speech was met with a standing ovation as a visibly emotional George stood to give his wife a round of applause.
Now, if you've got some of those tissues left over, I think I need a couple.