Proof That In 10 Years, Rihanna Has Had Every Hairstyle Ever
All of the (high)lights.
2005: The "I'm new on the scene, let's not rock the boat" phase.
When she first came on the scene in 2005, Rihanna kept it simple. She kept her natural hair and colour, which is a far cry from the Rihanna we know today!
2006: The "My hairstylist is too safe so I'm just gonna chop it all off" phase.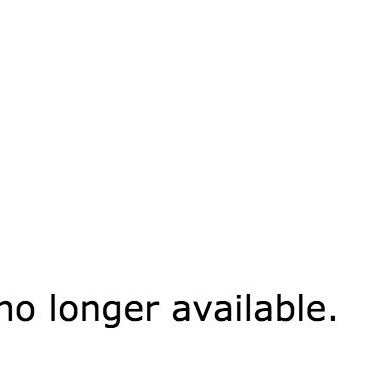 In 2006, Rihanna seemed to be a fan of the waves and curls. In December, she showed up on the red carpet at the Billboard Music Awards with poker straight hair down to her waist. By the end of that month, she'd lopped it off in favour of a bob.
2007: The "You can stand under my bob" phase. 2007 saw Rih take an edgy turn. She started the year on the Grammy red carpet looking sleek and girly, but fast forward to December, a month after the release of her album "Good Girl Gone Bad", and she'd swapped brown for black. Rihanna proved that a bob can be styled in a million different ways!
2008: The "Fuck Rapunzel" phase.
SHORT HAIR, DON'T CARE! In 2008, Rihanna continued to steer clear of longer locks. Instead she seemed unable to stay away from the scissors! The pixie crop gave way to the undercut, when Rihanna shaved off one side of her hair. Many people tried to replicate it, but nobody did it quite as well!
2009: The "I made quiffs cool before 1D" phase.
Similar to 2008, Rihanna kept her hair short in 2009. She hit a darker turn in both music and style, and it showed in her hairstyles too.
By the end of the year, Rihanna had dyed her hair bright and grown it out a little. But in 2010, her hair was to about to get a lot brighter...
2010: The "Everybody's buying red hair dye to be me" phase. Rihanna continued to experiment with the blonde locks. However, when she performed at Rock in Rio in 2010, Rih showcased neon bright red hair which was shorter than ever!
The red hair soon became a trademark for Rihanna. It coincided perfectly with the release of her album, "Loud", later in the year, which used the same palette of colours.
2011: The "My red hair game's strong so I'm gonna change it and break all your hearts lol" phase.
In 2011, sales of red hair dye continued to sky rocket, probably. Rihanna proved her hair was just as versatile as her dress sense by wearing it in a variety of differently styles and lengths. Towards the end of the year, coinciding with when she released another new album, Rih dyed her hair a more natural colour and rocked some serious curls while on tour.
2012: The "How many hairstyles can I cram into a year" phase. Rihanna started the year platinum blonde but by the time her first movie was released, she'd gone back to black. When she performed on American Idol, she experiment with dreadlocks before surprising everyone and returning to the pixie crop.
2013: The "Fuck ya'll I'll have a mullet if I want" phase.
When the Grammys came around in 2013, Rihanna hit the red carpet with long and light hair. She vamped up the edge by having one side shaved off when she launched her clothing line with River Island. In a no-fucks-given throwback to the '90s, Rihanna showcased a mullet later in the year.
2014: The "Tonight I'm gonna be Niobe from The Matrix" phase.
Rihanna kept her hair dark in 2014 but that didn't stop the style versatility. She traded in long locks for a unique hairstyle at the iHeartRadio Music Awards before still managing to keep it classy in a messy up do for the Met Gala.
2015: The "Giving the fans what they want and going back to red" phase.
So far this year, Rihanna's kept it mostly simple...
But now, 10 years of hair later, she's gone back to red and is just as stunning as she was in 2005!