Microbladed your eyebrows

Done an at-home face mask

Bought makeup that a blogger recommended

Had a hairdresser dye your hair

Had a full head of highlights

Had half a head of highlights

Had a T-section of highlights

Bleached your hair an unusual colour

Bought and used your own gel nails kit

Had a practise run of your makeup look before going out

Had a sheep placenta facial

Gone outside in your curlers

Had a professional hairdresser do your hair before a night out

Mixed two foundations to make your perfect shade

Slept with your hands in moisturising gloves

Overlined your lips with lipliner

Made your own face mask with ingredients from your fridge

Put used teabags under your eyes

Taped your face to prevent wrinkles

Rubbed banana skin on your teeth

Instagrammed your beauty lewk

Tied your hair in tissue paper for makeshift curls

Covered your eyes with cucumber slices

Put lemon juice in your hair for "natural" highlights

Carried around hand cream everywhere you went

Used haemorrhoid cream as wrinkle prevention

Took supplements for your skin

Used a mayonnaise mask on your hair

Used a blackhead remover peel

Spent an afternoon watching beauty blogger videos

Created a dedicated beauty area in your room

Set up lighting to ensure your makeup application was perfect

Subscribed to a beauty blogger on YouTube

Subscribed to 5+ beauty bloggers on YouTube

Subscribed to 10+ beauty bloggers on YouTube

Collected your tears to use as a hydrating mist

Taken a day off work to complete a complex and time sensitive beauty regime

Taken a facial exercise class

Invested in an at-home spa

Taken a beauty-related course

Had freckles tattooed onto your face

Used the jamsu method to set your makeup

Wore colour-changing lipstick

Rinsed your hair with beer

Massaged olive oil on your lips

Used baby powder on your eyelashes

Slept with your feet in moisturising socks

Submerged yourself in coconut butter to achieve baby soft skin

Enlisted a helper to apply your fake tan

Made friends with your beauty therapist

Devised a number of beauty looks for every occasion

Mastered the dewy skin look

Created a "natural" makeup look with less than three products

Used colour correcting makeup

Perfected a cut crease eyeshadow look

Created your own multiple-step skincare regime
If You Get 80/104 On This Quiz You Are The Ultimate Beauty Obsessive
You couldn't be less obsessed if you tried. You're not swayed by the latest trends and instead have devised the perfect look that you know works for you every time.
So you're not a complete novice, but when it comes to something new, you're likely to err on the side of caution. (That, or new products end up staying in the packaging.) You have a few staple looks that never fail, so why change them?
You're verging on obsessed, but perhaps there are a few constraints on your time. Or maybe you're just a very good judge of what's worth trying and what isn't! Still, that's not to say you've much free space left on your dresser...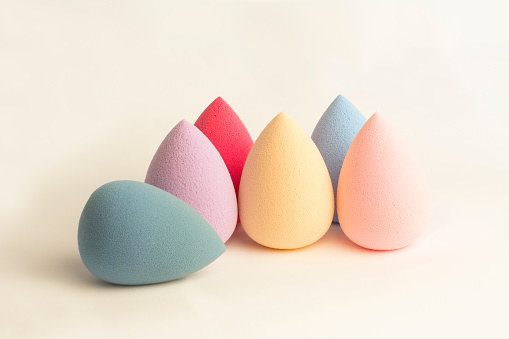 You're crazy about all things beauty-related! You follow MUAs on social media, you're the guinea pig for the latest beauty trends, and you're always the one your friends come to when they need some advice on what mascara to buy. Luckily, you get a lot of gratitude too!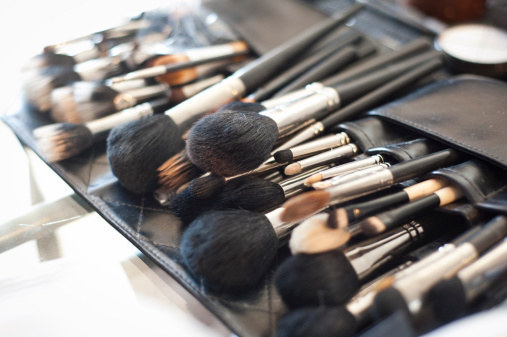 Wow, you are the ultimate beauty obsessive! If you're not a beauty therapist, you should be! You're the go-to for all of your friends when it comes to advice, and rightly so! We might actually be contacting you for some advice ourselves...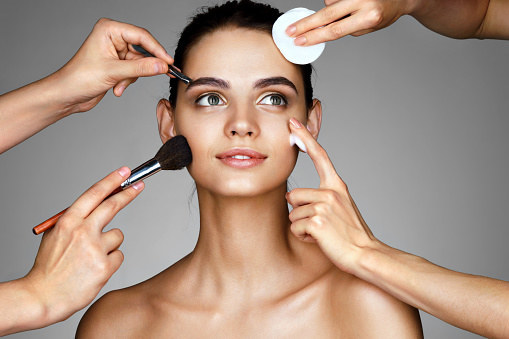 Want to hear about the latest innovation in beauty? Then look no further than Benefit's new concealer designed specially for your social media pages: #ConcealMySecret!
It's been 10 years since we started sharing on social, and Benefit knows that while shouting about your crimped hair or frosty lipstick was cool back then, you might want to keep that between you and your besties these days.
That's why Benefit has launched #ConcealMySecret, a brand-new tool that scans your old Facebook, Twitter, and Instagram posts for giveaway keywords such as "ex", "story of my life", "new haircut", and "sorry not sorry", and flags them for your review – giving you the option to conceal unsightly pieces of your past forever!
Images courtesy of Getty.