There has been a lot of change around Arsenal Football Club in the last few years, and it's safe to say things are going in the right direction. Arsenal's home, which has become somewhat of a fortress this season, is currently getting a makeover.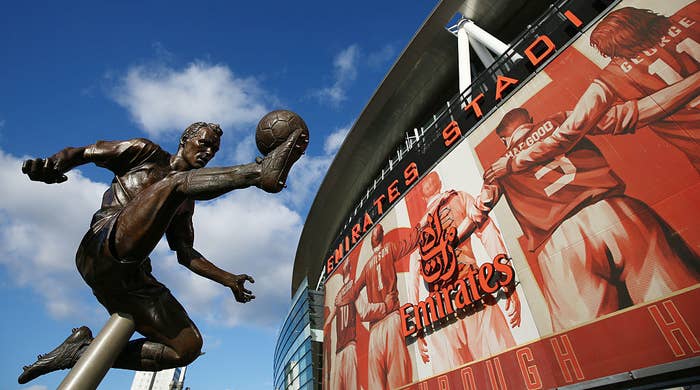 The design work was led by Turner Prize-winning artist Jeremy Deller, acclaimed artist Reuben Dangoor, and graphic designer David Rudnick. These three minds orchestrated the project that was inspired by the culture, heritage, and community that makes up Arsenal FC.
Starting with a blank canvas, the contributions of over 100 supporters, legends, and Arsenal staff helped guide the project into its final form.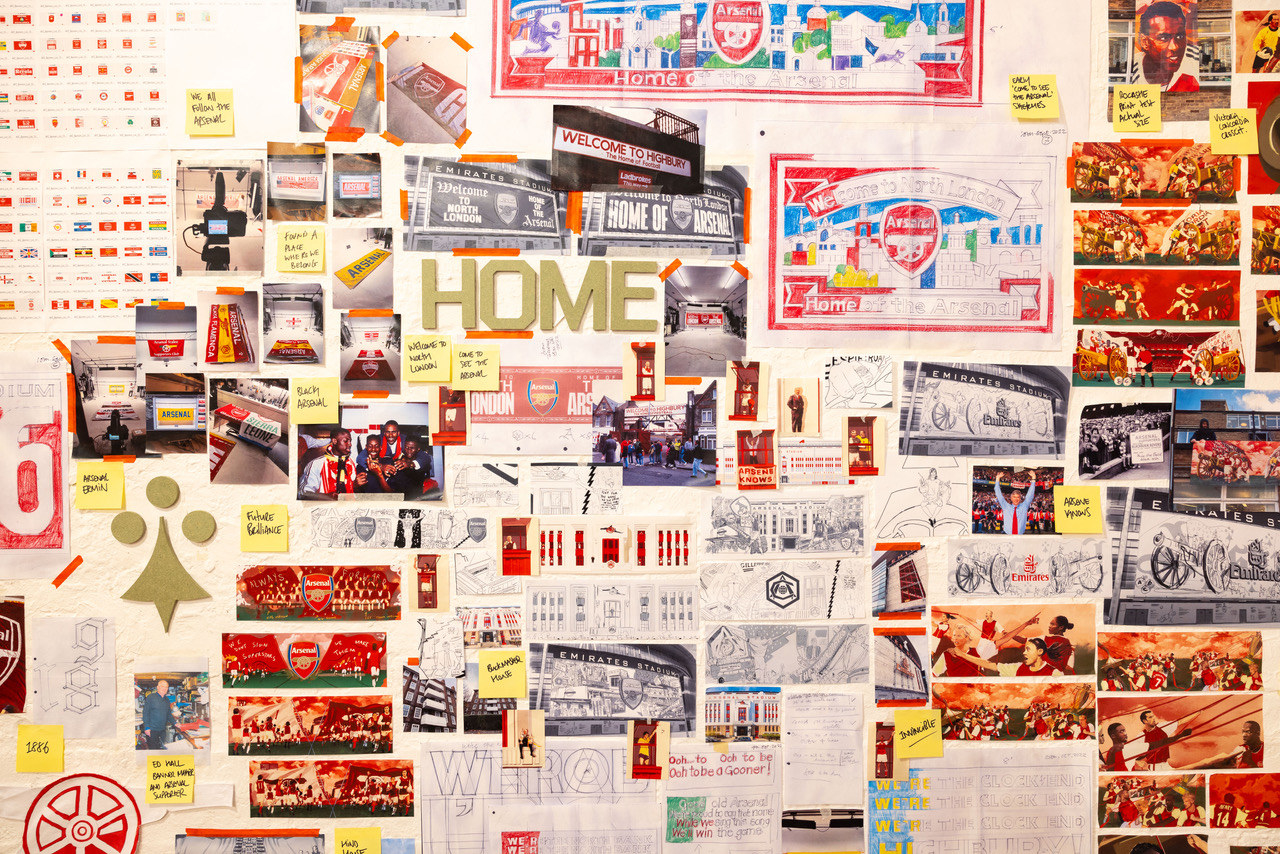 Speaking about the project, Arsenal CEO, Vinai Venkatesham, said: "I express my heartfelt gratitude to everyone who has been involved and made this unique piece of work possible."
Let's take a look at the art!
Victoria Concordia Crescit

Remember Who You Are

Invincible

Come To See The Arsenal

Eighteen Eighty-Six

We All Follow The Arsenal

Future Brilliance

Found a Place Where We Belong.
There are no pictures of this one yet, but it'll be the ultimate illustrated crowd scene that represents the importance of the Arsenal family. The artwork will bring together 721 supporters who have contributed to the club's success, given so much to the community and followed Arsenal through thick and thin. Bespoke flags and banners, which were handmade in Woolwich, featuring terrace anthems sung throughout the ages will be woven into the artwork. 
The name of the piece is inspired by Dennis Bergkamp's quote: "When you start supporting a football club, you don't support it because of the trophies, or a player, or history – you support it because you found yourself somewhere there; found a place where you belong."