Nothing like a fun, casual game of paintball, right? Well, that's what our volunteers thought, too... until we told them they they'd be playing against professionals:
Our four semi-experienced paintballers were feeling pretty good (before we told them who their opponents were). Some had played paintball for a couple years...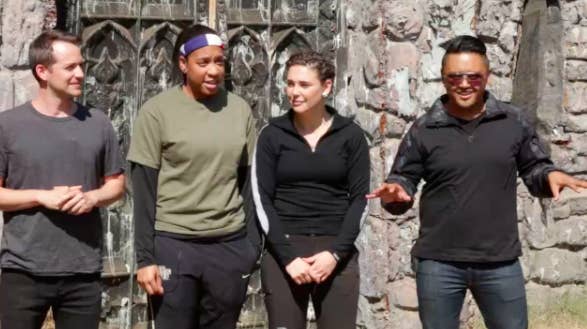 ...while others did the majority of their research on YouTube.
Facing the regular people crew would be four professional paintballers who called themselves the "LA Hit Men," which just... isn't intimidating at all.
During the first round, the BuzzFeed crew wasn't quite warmed up... except for Courteney, who took out two of her opponents and was the last player left.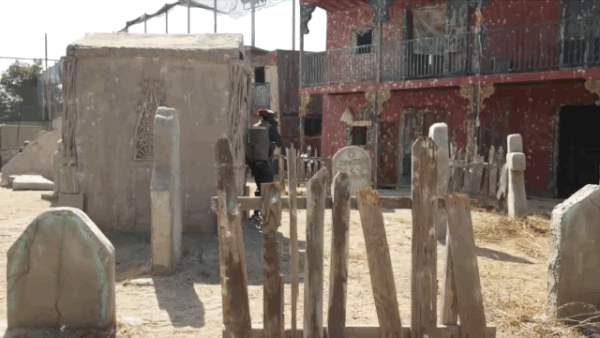 For the second round, the non-professionals struggled again. This time, Izzy even took out her own teammate. :/
Since the team wasn't doing too hot, we decided to send in some back-up and get our producers out on the field with them.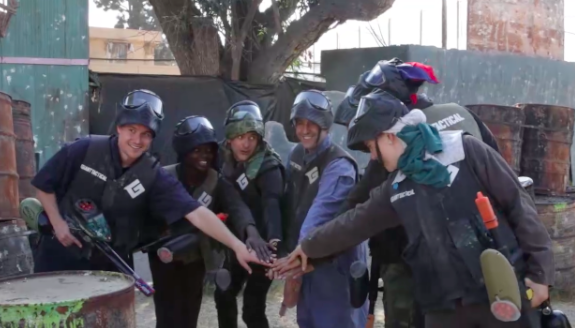 Anddddd... despite doubling the number of people we had on our team, we still lost. But, Ricky did have these inspiring words to make everyone feel better: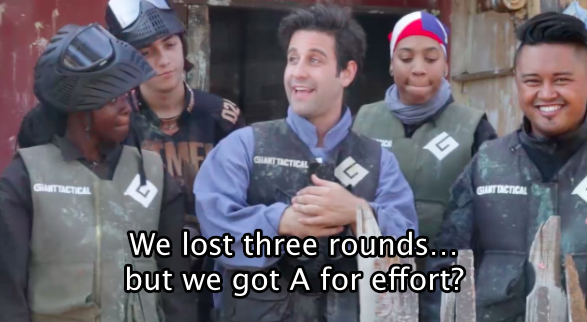 Well...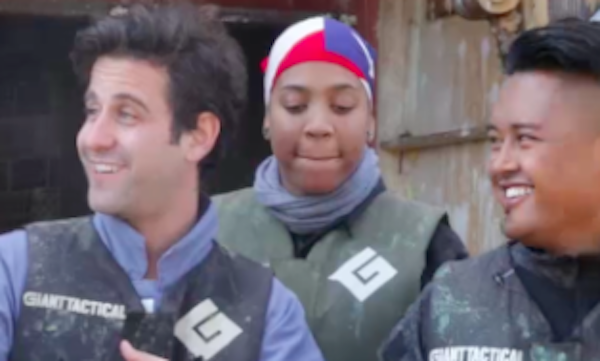 ...almost everyone.