Animal Lovers Get Surprised With Porcupines
"There's a baby?!"
by
,
Let's face it: Animals > Humans.
But not everyone had the same reaction upon meeting a new creature. Some people were excited:
While others? Well, let's just say they weren't as welcoming:
But look how cute this lil prickly woman is!
AND YOU BETTER BELIEVE THERE WAS A BABY IN THE MIX, TOO!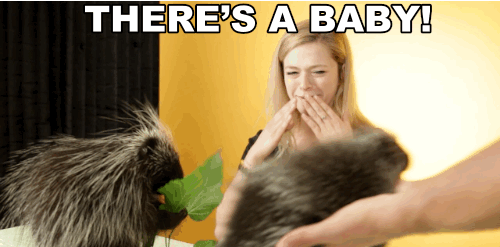 Listen, you may be worried about their "pointy things," like, what is the touching situation here?
As long as you go with the grain, it's all good.
WHAT A WEIRD, COOL ANIMAL.