1.
This gold silky open shirt and green velvet trouser combo he wore for the1996 VMAs was just straight fire.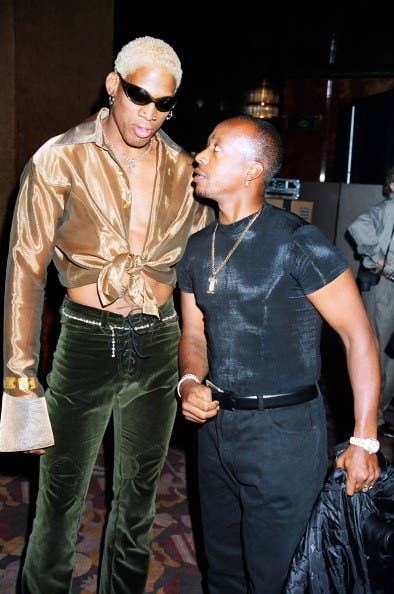 2.
And this glitter crop top with spaghetti straps, with custom low-rise jeans and stitched in underwear he wore in 2001 proved he could pull off any look.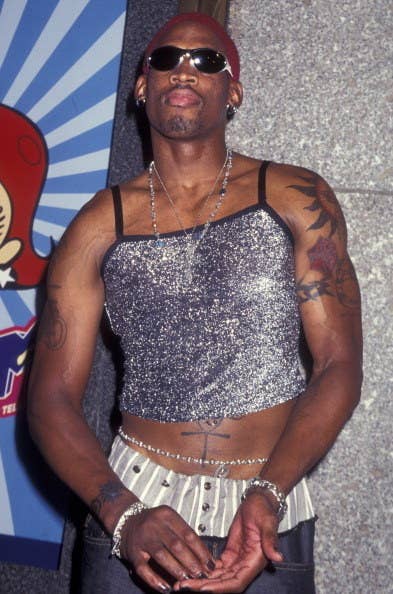 3.
Everyone know Dennis had quite the hat collection, but this baggy baker boy style hat was a look in itself.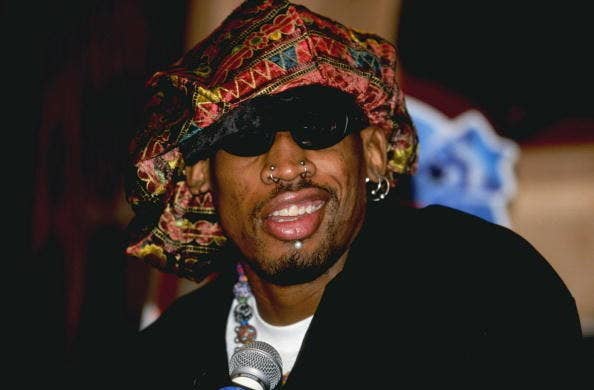 4.
And although he made every open, tied up shirt look great, it wasn't truly iconic until he paired it with this fur-trimmed velvet coat.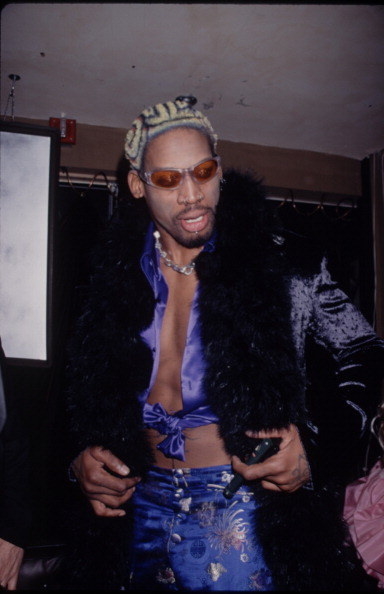 5.
This gleaming oversized two piece pleather suit he wore on The Tonight Show With Jay Leno in 1998 still gives me bad boy Saturday Night Fever vibes.
6.
This suit and top hat combo complete with matching make up he wore at the 69th Annual Academy Awards is sort of Ebenezer Scrooge meet Laurence Llewelyn-Bowen and I am here for it.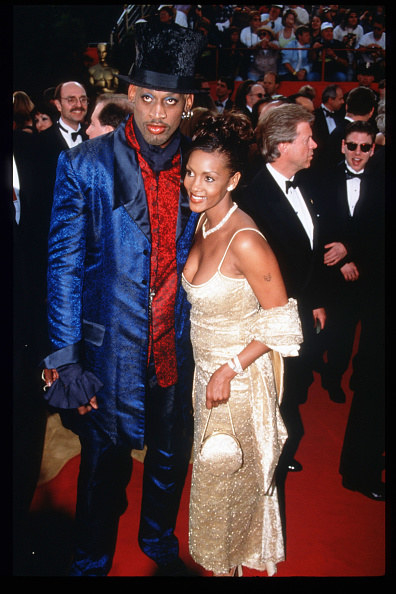 7.
These acid wash jeans with a sleeveless top coat (open to show of his chest of course), he wore at the MTV Movie Awards in 1994, was slightly more casual but still quintessential Rodman.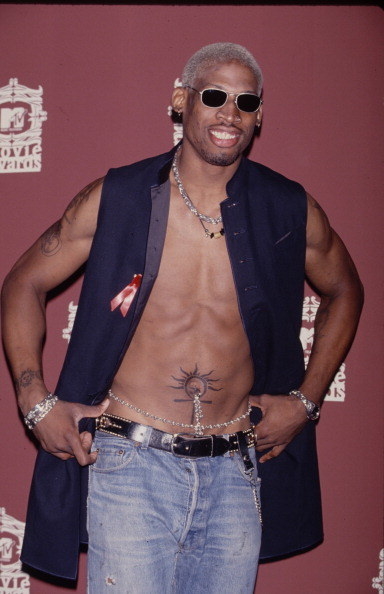 8.
This oversized leopard print fur hat accessorised with a pearl necklace proved flamboyance is not without elegance!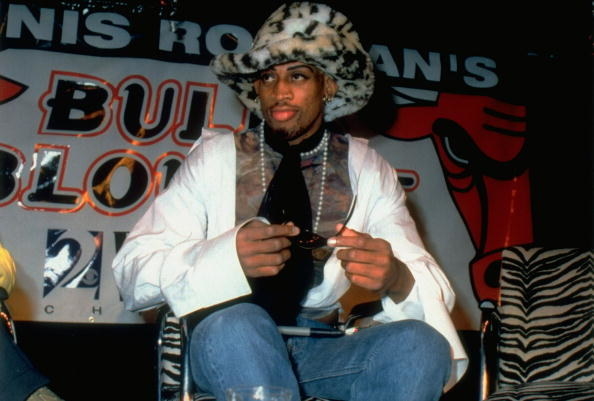 9.
Even when Rodman was casual, his casual looks were iconic – like the tie-dye T-shirt and crisp white jacket combo he wore court side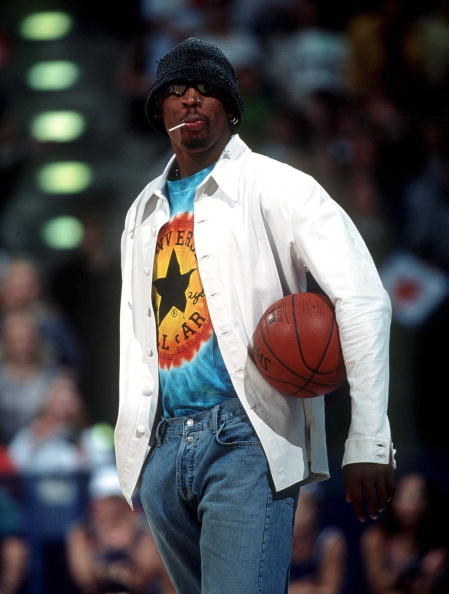 10.
This fedora was definitely a look. Teamed with orange-lensed glasses and a statement collar, Dennis was definitely not one for blending in.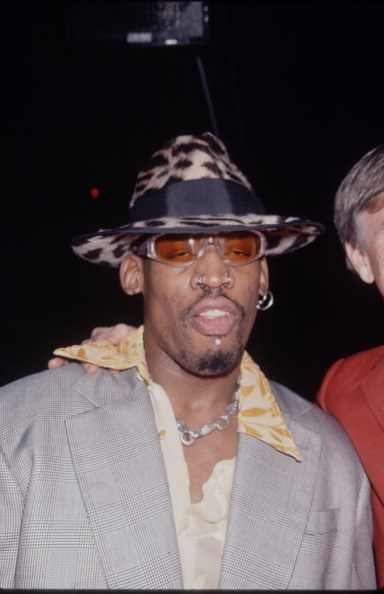 11.
And finally the breath-taking wedding dress, gloves, and veil he wore to promote his autobiography. We have to stan!