Hi, I'm Ben! I'm from Doncaster and I live in London, and like most people, I love a good Irish bar.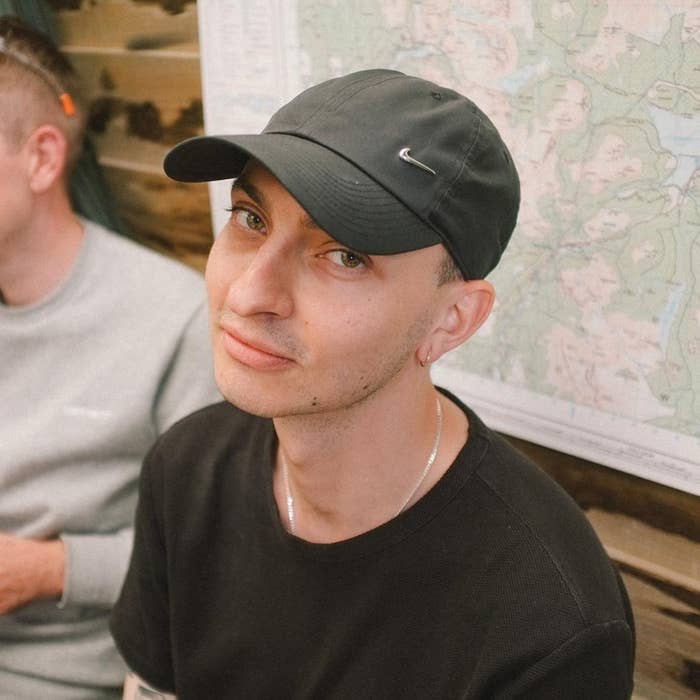 So when Jameson whiskey told me about the existence of this bar in Nepal that holds the title of the world's highest Irish bar by elevation, it sounded absolutely bonkers to me. But I had to go!
Now I know what you're thinking: The highest Irish bar in the world? Where the hell is that?!
Well, it's located in Namche Bazaar, a small town in Nepal 11,483 feet above sea level. This is most commonly the last place where trekkers acclimatise to high altitudes before taking on the world's highest mountains, most famously Mount Everest. Or if you're like me, kick back with a few cold ones.
My journey started in Kathmandu, where I would be taking a domestic flight into Lukla, the most scenic airport in the world, or as I was also told just a short while before taking off, the most dangerous airport in the world!
Because of the nature of Lukla airport, conditions had to be really good to even be able to fly. That morning I'd gotten up at 4.50 a.m. to fly at 7 a.m. Three hours later, after a couple of journeys to and from the plane because it wasn't deemed safe to fly yet, it was finally time to set off!
As soon as we got off the plane, we pretty much started the six-hour trek immediately.
Dotted all along the path at regular intervals are Buddhist prayer wheels and mani stones, giving good luck and safe passage to travellers.
Something I didn't expect to see was so many animals! While you're trekking in the Himalayas, you're never too far away from a real good boy or a barren of mules.
I entered Phakding just before the sunset feeling tired but accomplished. The weather in the day was pretty warm but as the sun came down it started to get mighty chilly.
After a long day on the trails, the thing at the top of my agenda was some hearty grub, which came in the form of this delicious dal bhat!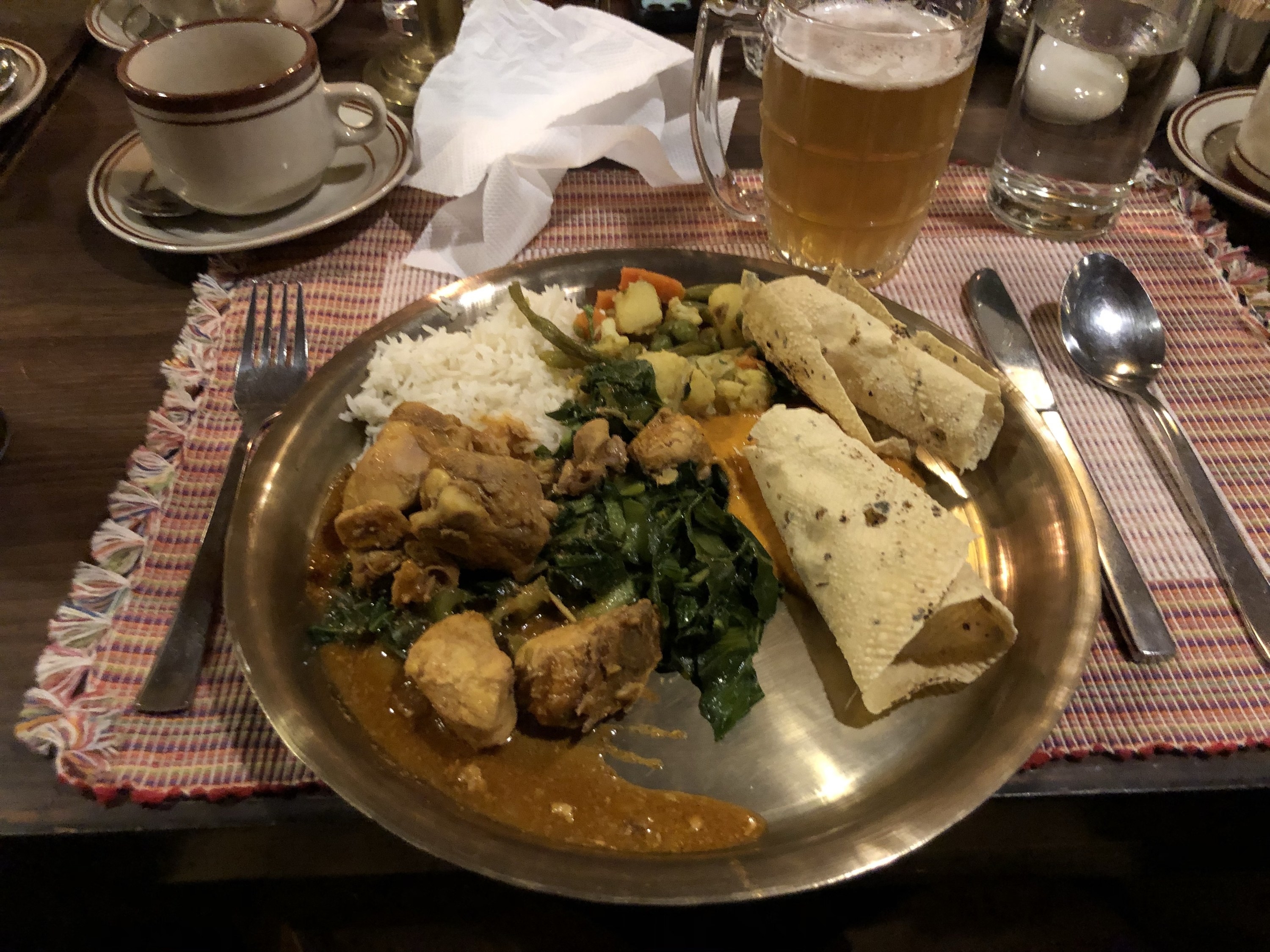 The next day we started at 5 a.m. again, and this time we would be trekking for anything up to 10 hours in order to make it to the bar.
Because the weather the previous day was quite cloudy, it was hard to get a sense of my surroundings, but day two was completely different. With clear blue skies I could finally see all the towering snow-capped mountains, not to mention the icy blue water running below.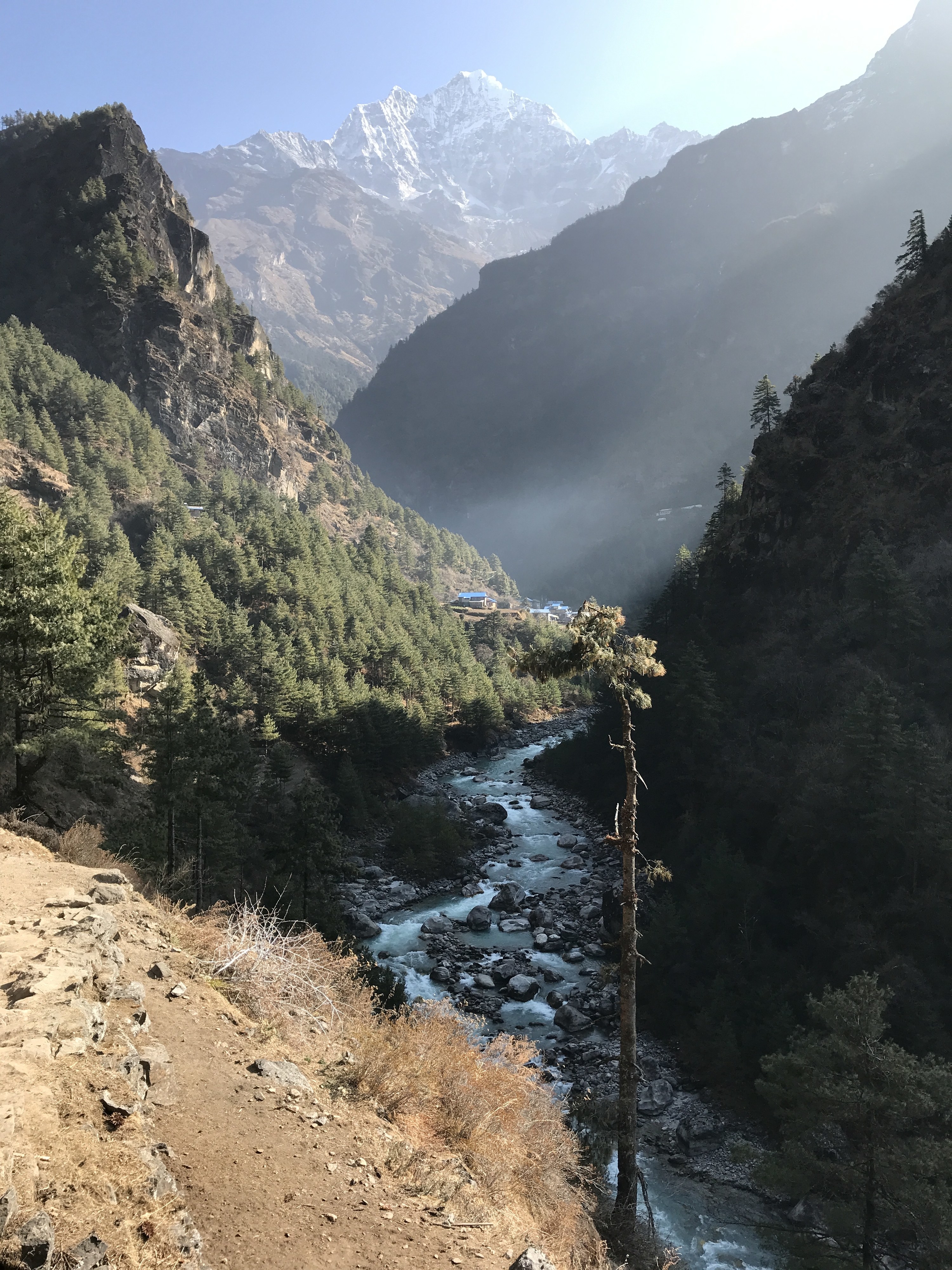 As the day went on, I noticed that surprisingly the trek involved crossing many bridges — including the famous Hillary Bridge — 410 feet above the river.
Once I'd passed over the Hillary bridge, the trail became much steeper and was basically a never-ending staircase made out of rocks.
After passing more locals, small children dancing and waving and plenty of mules and yaks, I turned the corner to see the Town of Namche.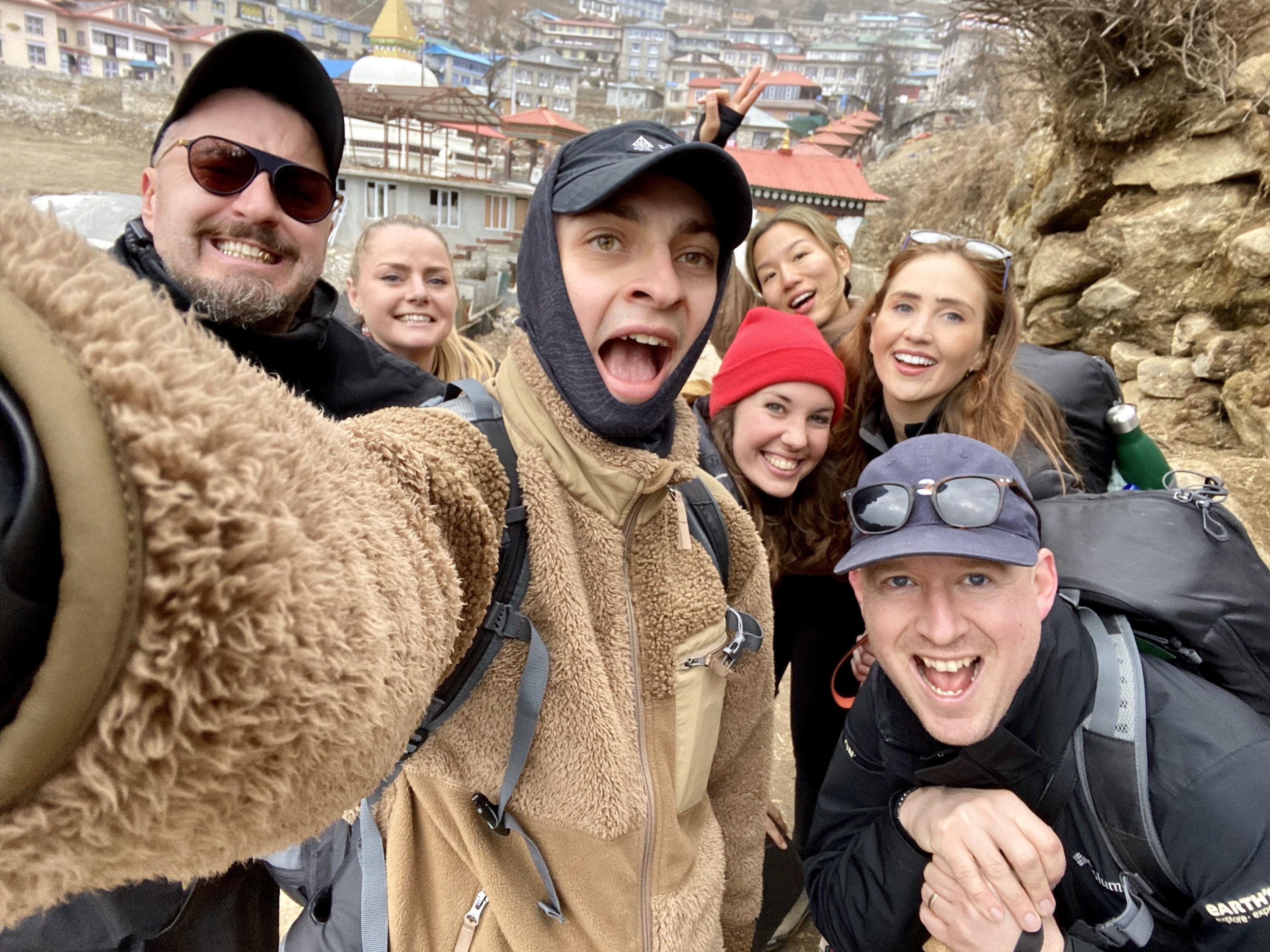 As I walked up to pub, looking around I was completely surrounded by mountains, it really dawned on me just how far I'd come. After two days of trekking, I was at the most remote Irish pub in the world!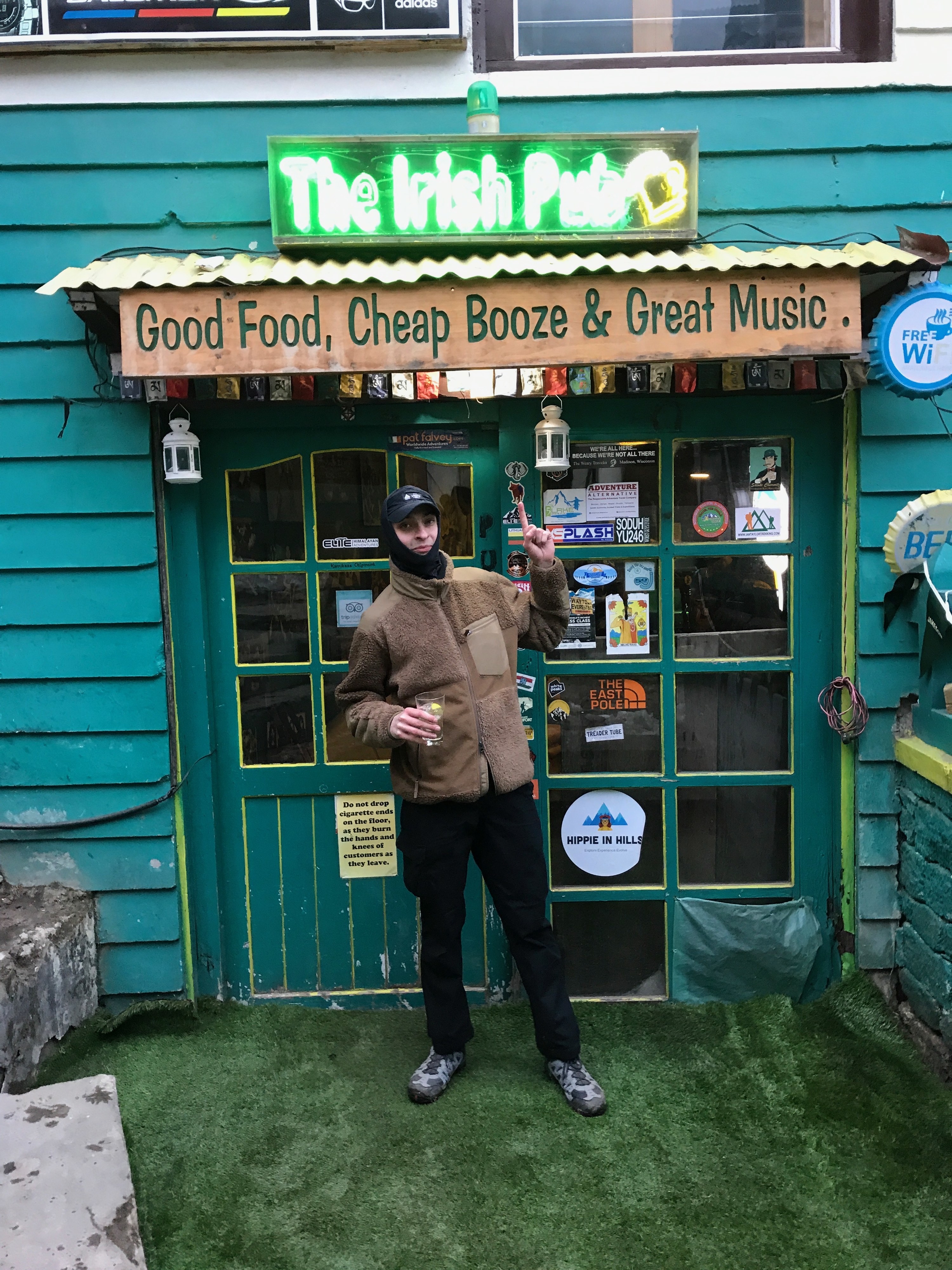 Inside the pub, I was amazed how authentically Irish it was!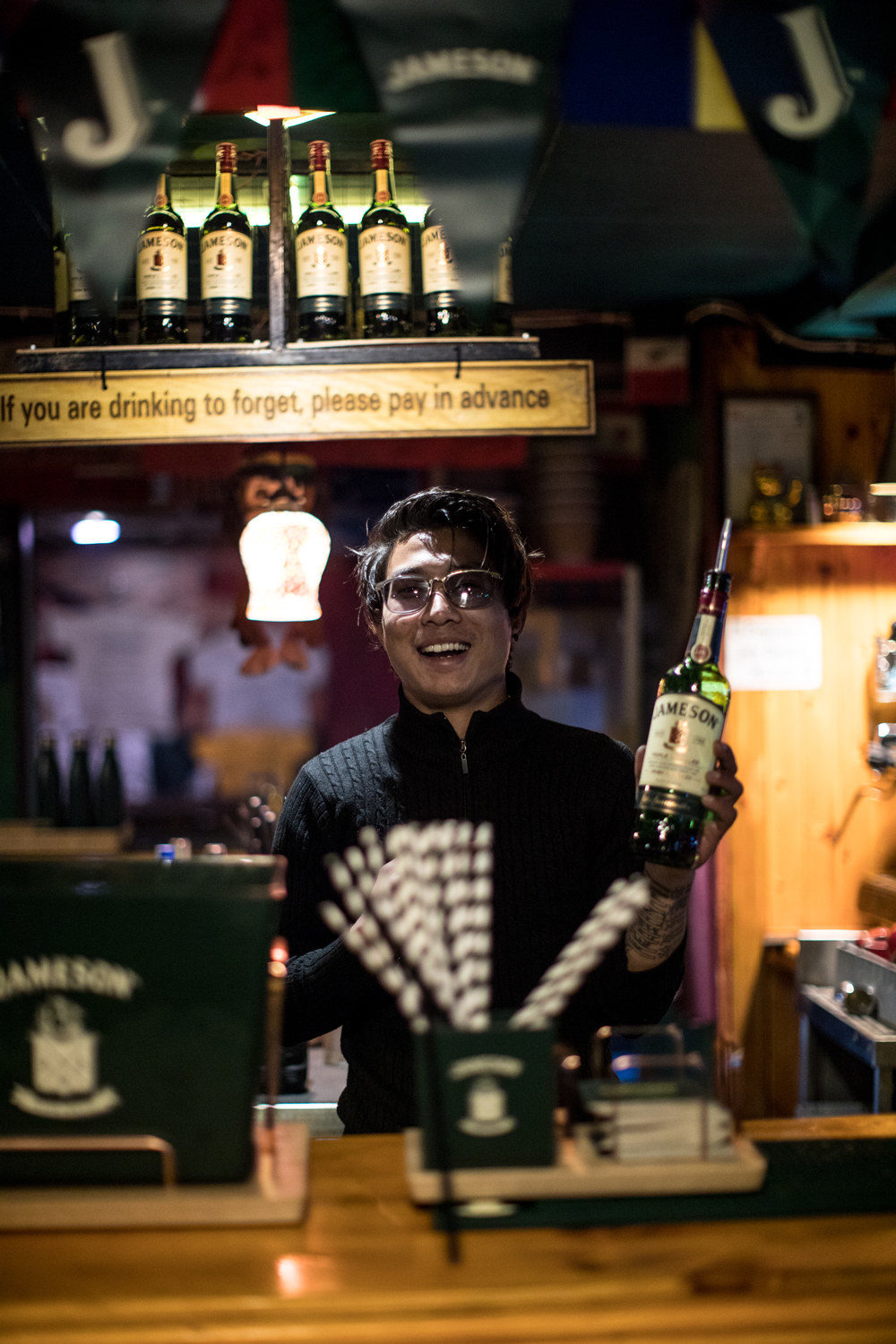 Sherpas were shooting pool, people were telling stories round the fire, and traditional Irish folk music was playing out of the speakers.
Although it did feel like I could be in a lovely little pub in County Cork, there were some twists of Nepal and the mountains mixed in.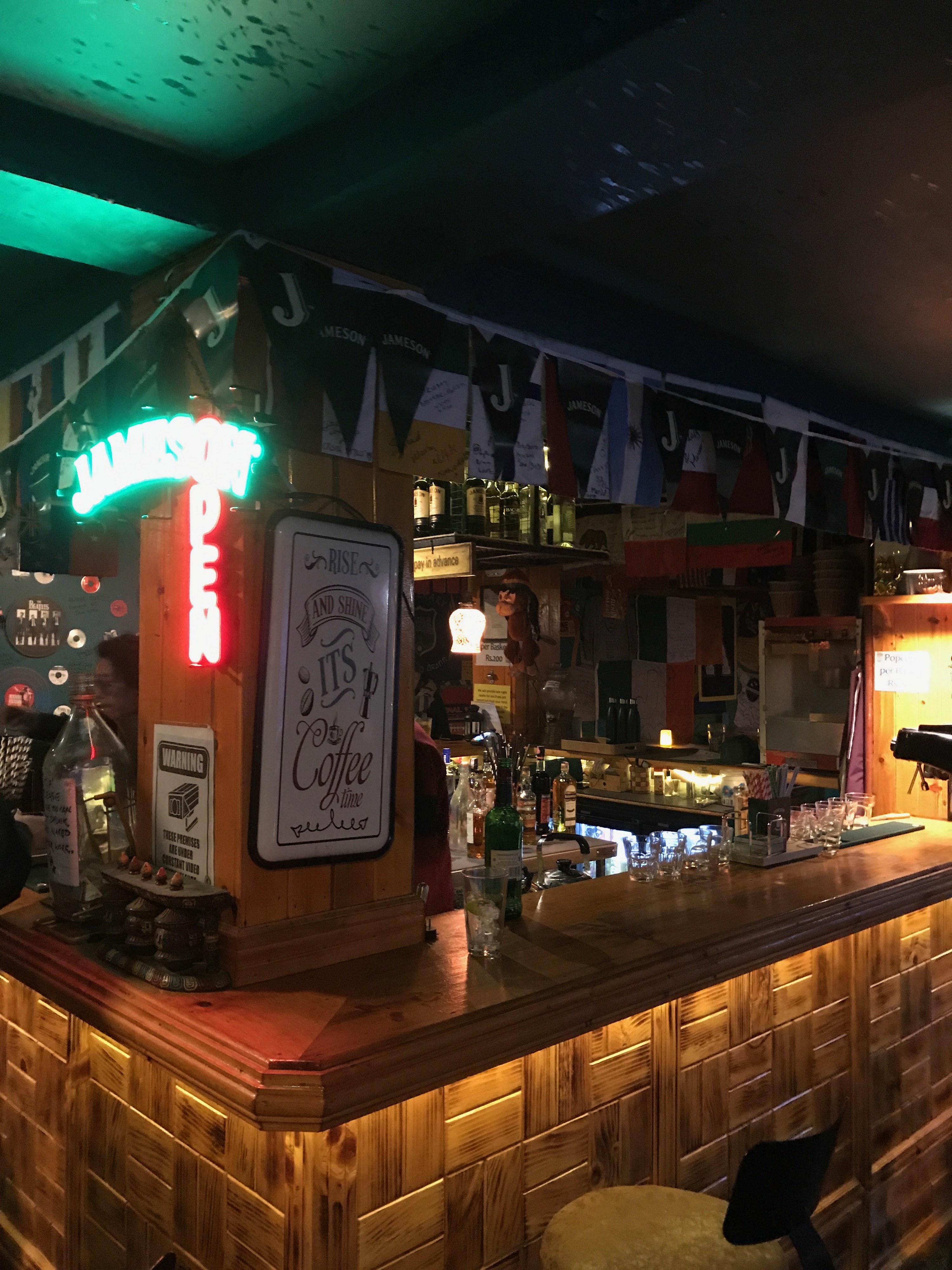 There's something about walking up mountains for two days that makes a drink taste incredibly good. And how many people do you know who can seriously say they've drank in the highest Irish bar in the world?!