On the 10th of December, Actress Dame Barbara Windsor sadly passed away from Alzheimer's at the age of 83. Her long-standing role as Peggy Mitchell in Eastenders will go down in TV history as one of the greatest soap characters of all time. Here is a tribute to some of Dame Barbara's greatest Peggy moments...
1.
When Peggy was supposed to meet the then mayor of London, Boris Johnson, only for him not to show up, but then later turn up for a cheeky pint in the Queen Vic.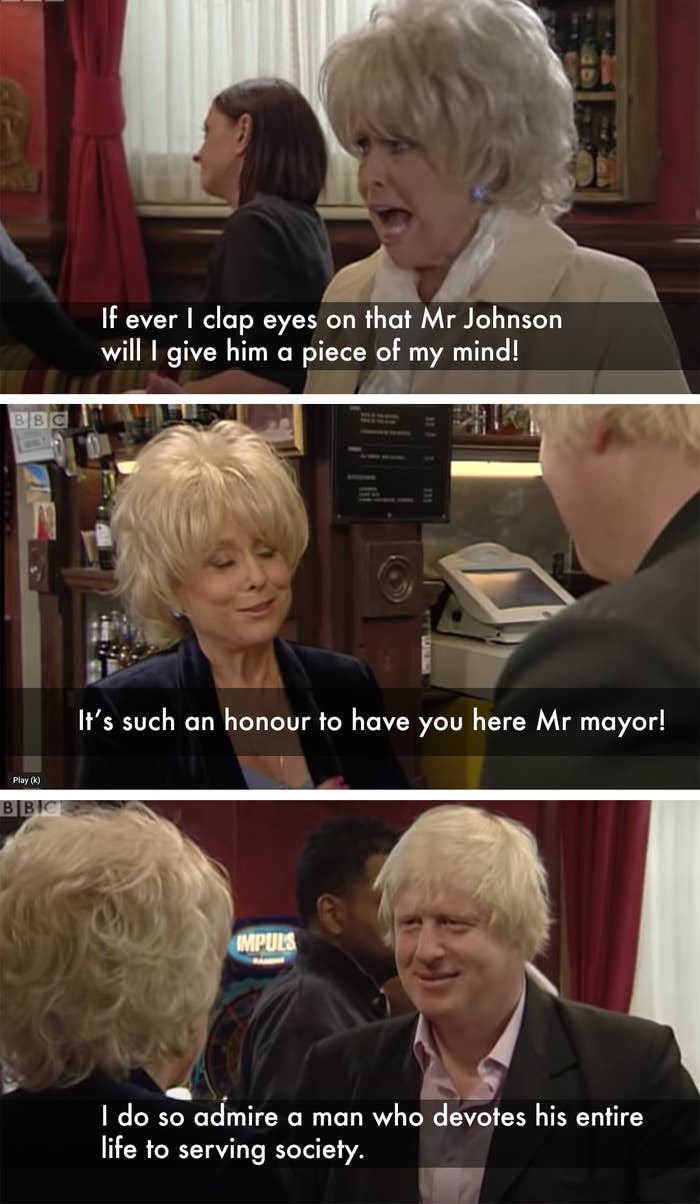 2.
When Peggy and Pat had this raging row over their shared love interest, Frank Butcher.

3.
When she confronted Chrissie at Dirty Den's funeral and slapped her so hard she fell in the grave.
4.
When Peggy smashed The Queen Vic up with a baseball bat after Frank left her on Christmas day.
5.
When Peggy started using a water gun to tend to her plants at The Vic but then decided to turn it on the residents of Albert Square.
6.
When her husband Frank planned to run away with Pat, but she found out and aired the two's plan to the whole pub, before giving them a signature slap.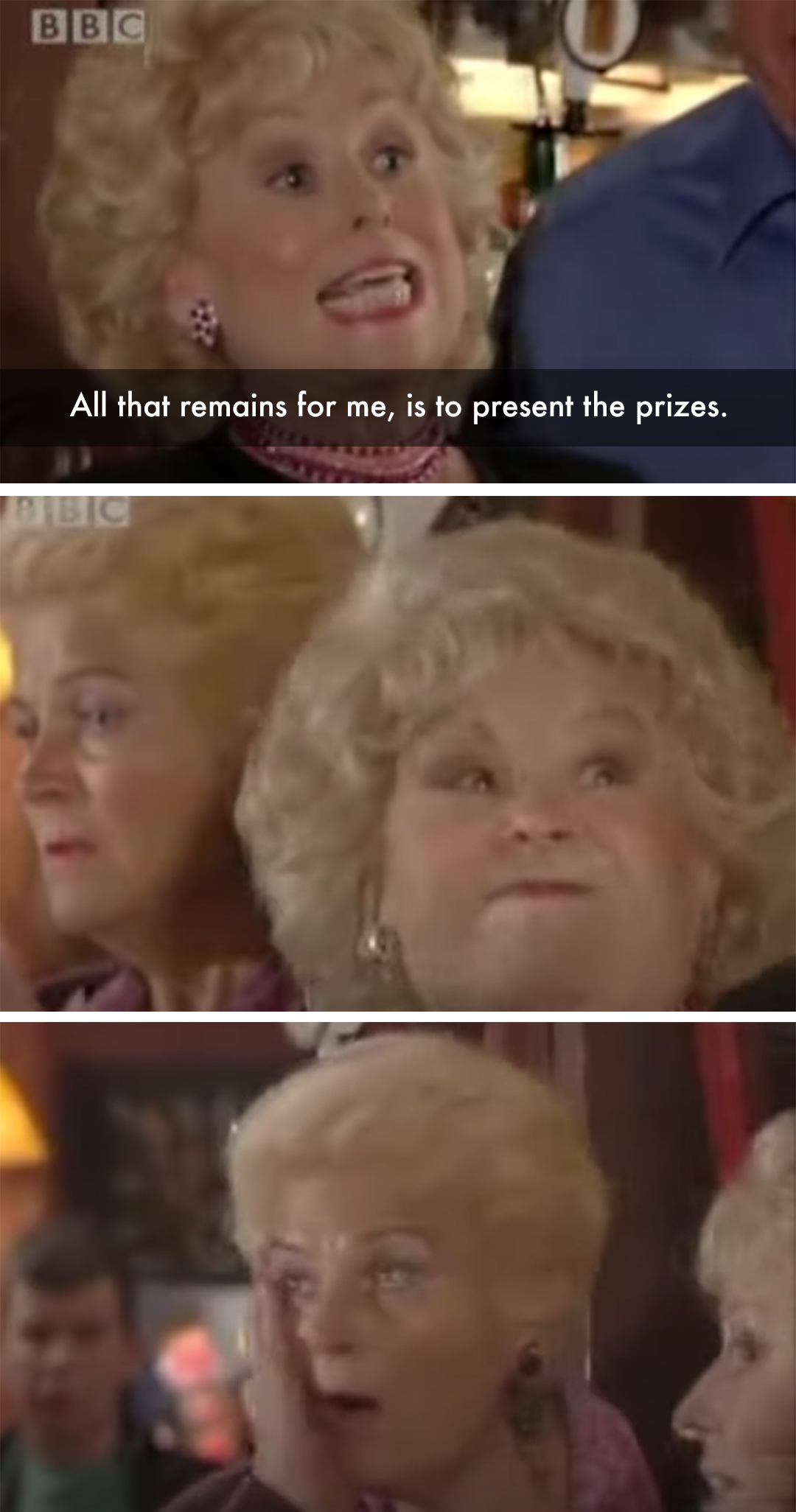 7.
When she served Janine this absolute corker of an insult.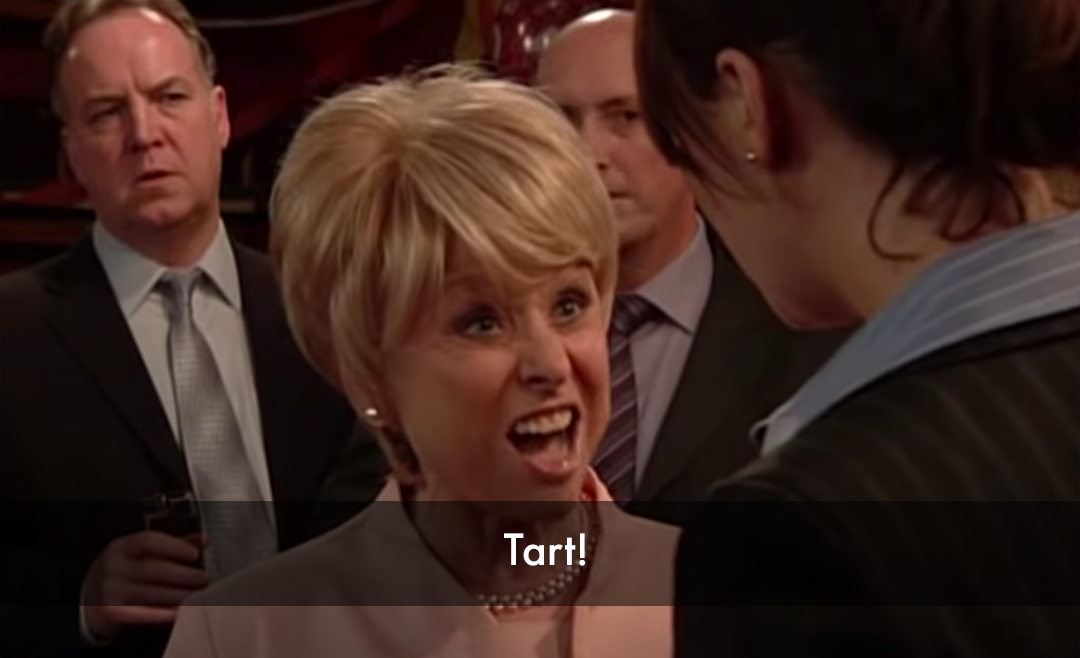 8.
And when she really went to town insulting Sharon's mum.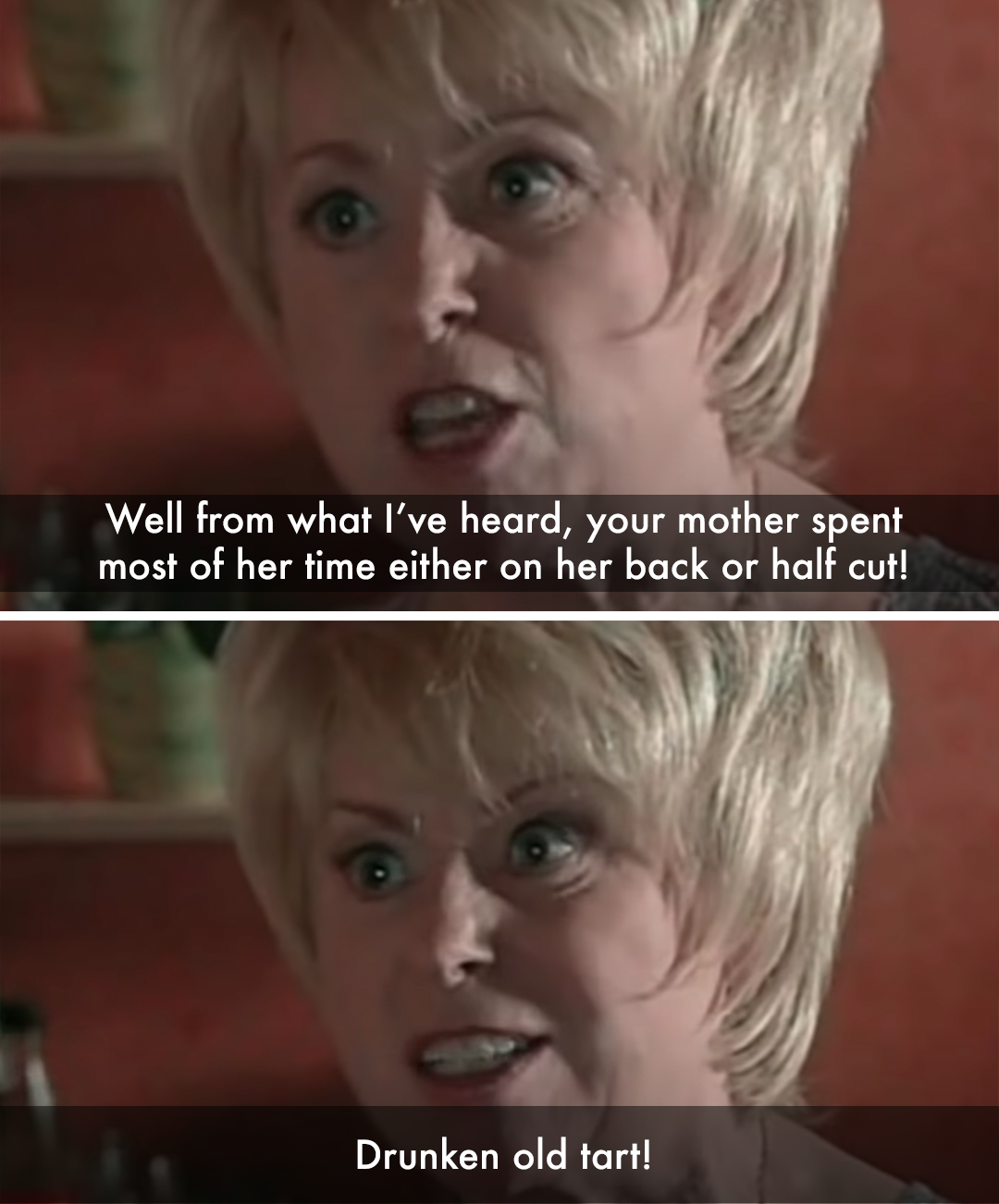 9.
When she launched a piece of veg at Chrissie after an argument.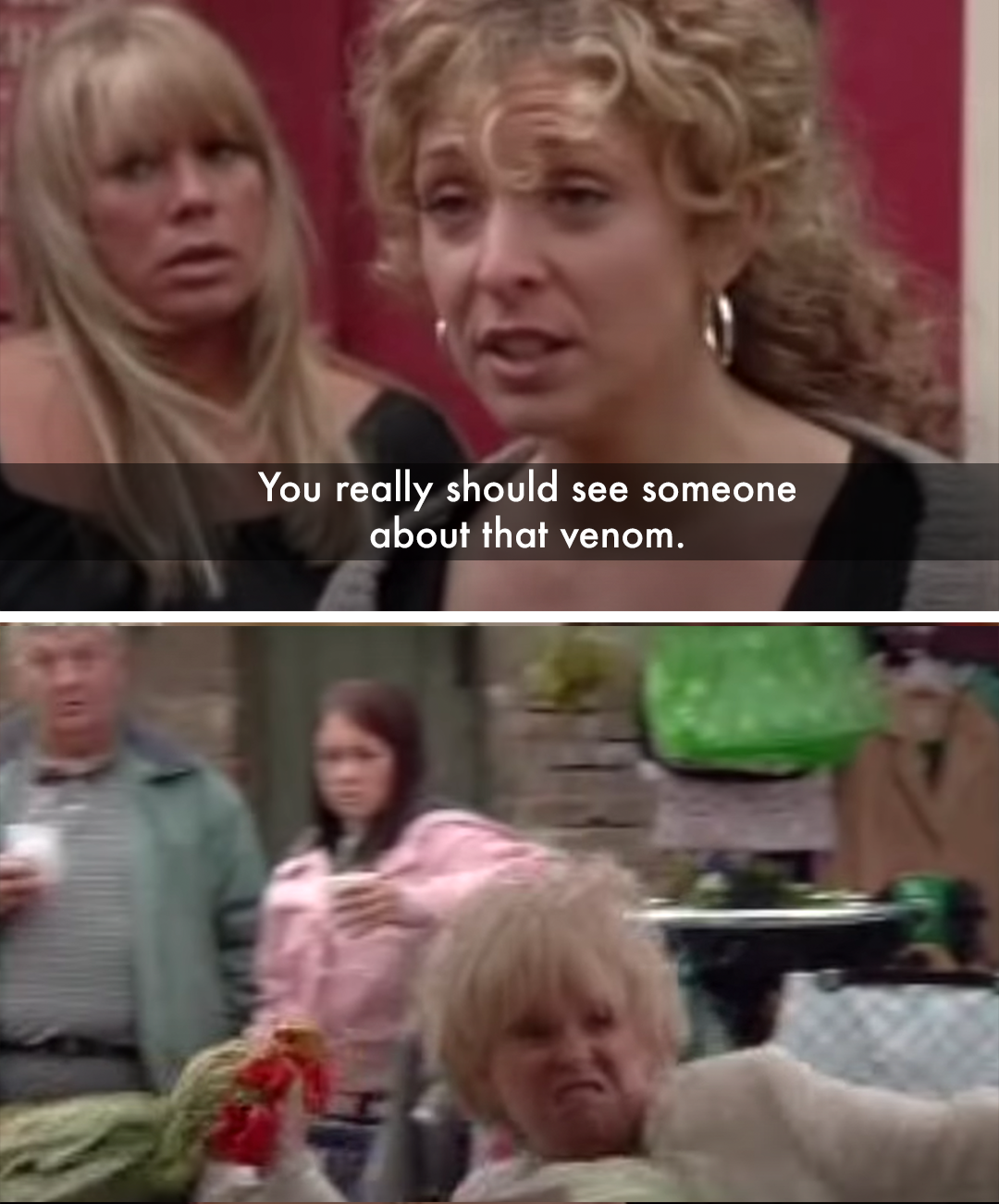 10.
When she hallucinated and bumped into her dear old friend, Pat.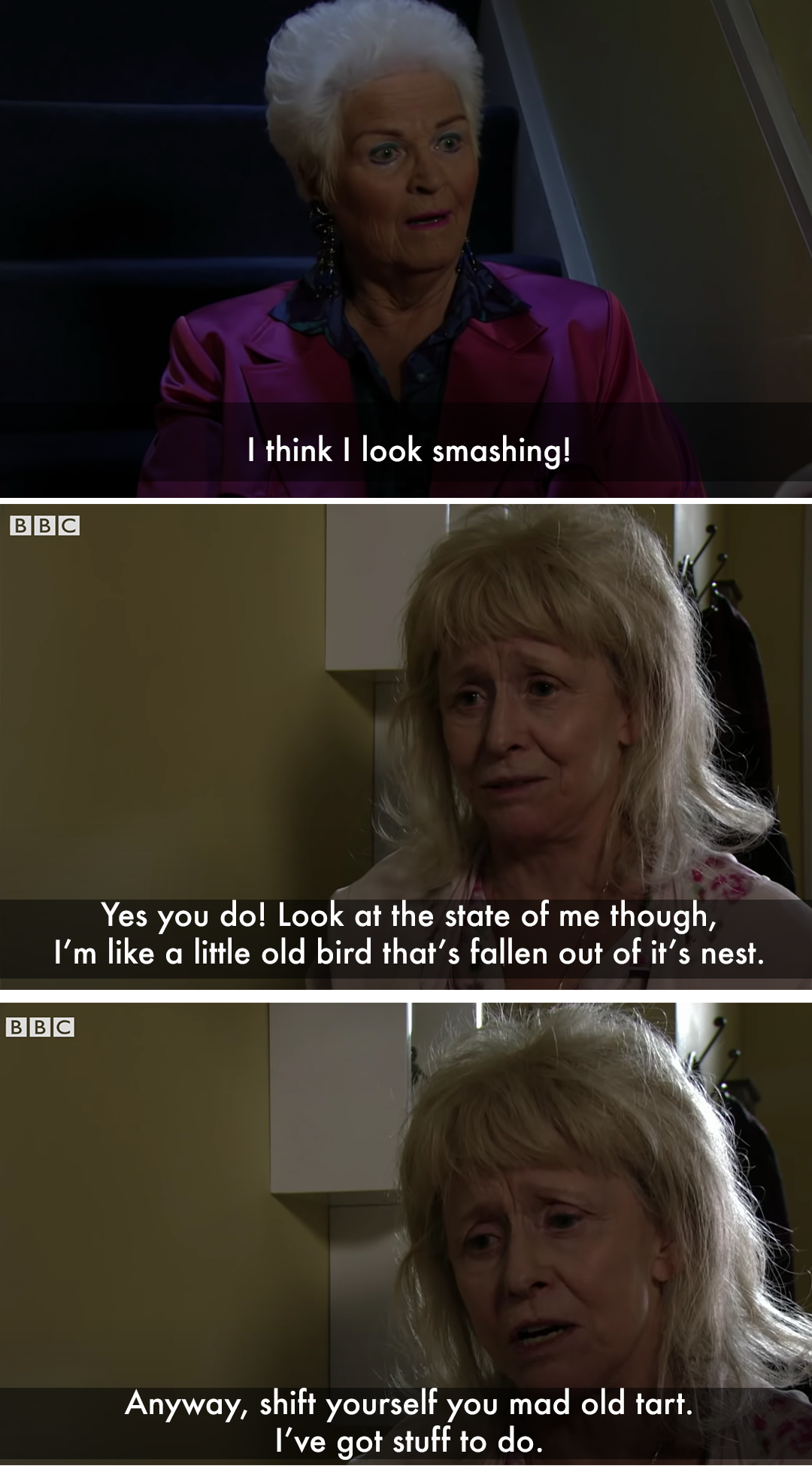 11.
When she made sure Archie knew exactly who he was dealing with.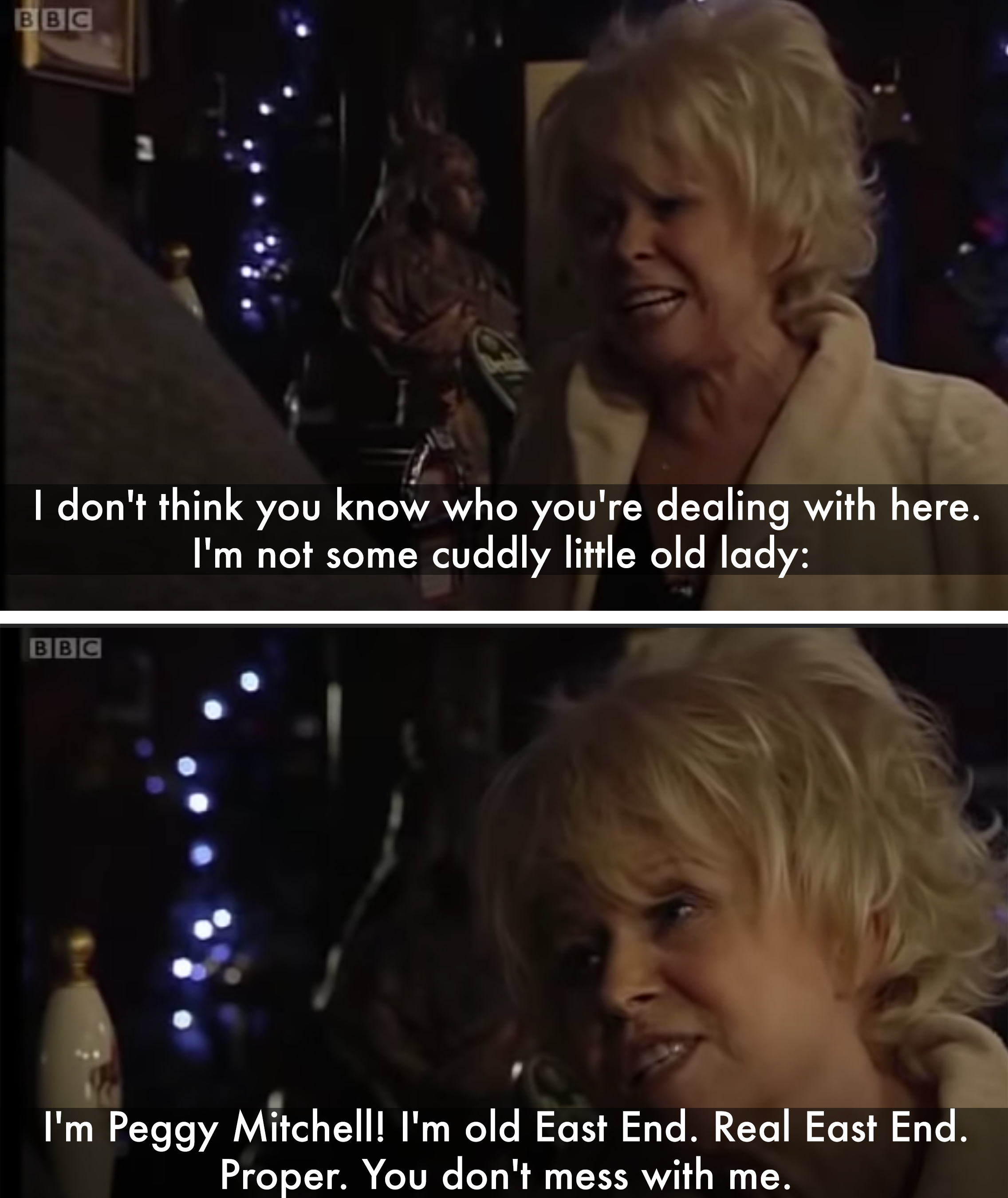 12.
And finally, the most iconic line of any soap character.