You know what I find weirdly difficult? Eating vegetables. Love those nutrient-packed plants, but dang — they go bad so quickly!
That's why I'm always looking for creative and easy ways to get more green in my meals. A good place to start? Daily Harvest.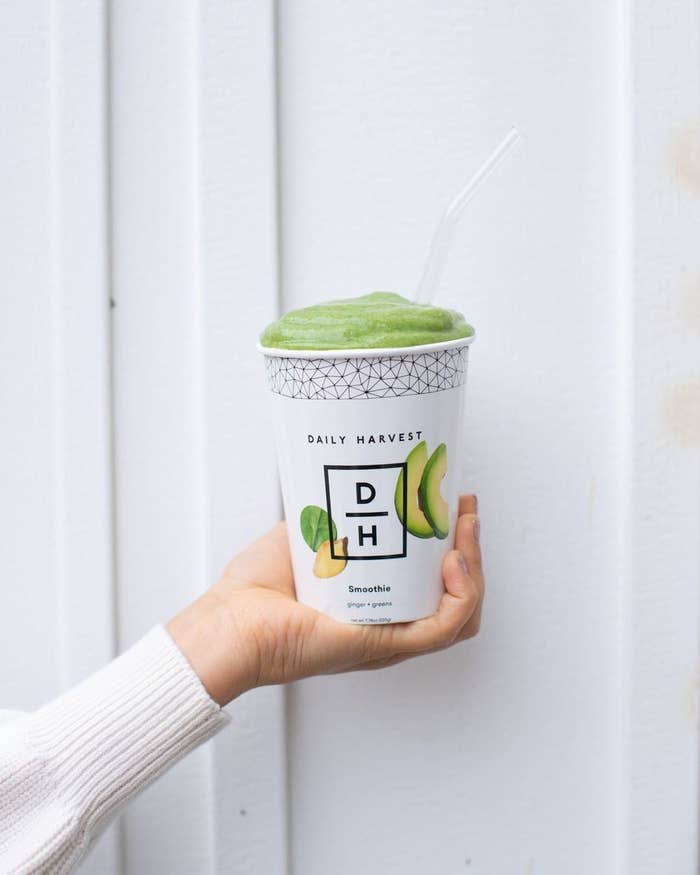 Their (fairly new) gluten-free flatbreads are delicious, easy to make, don't take up much room in the your freezer, and are fairly affordable. And uhmmmmm very beautiful to look at??? Check out these works of art: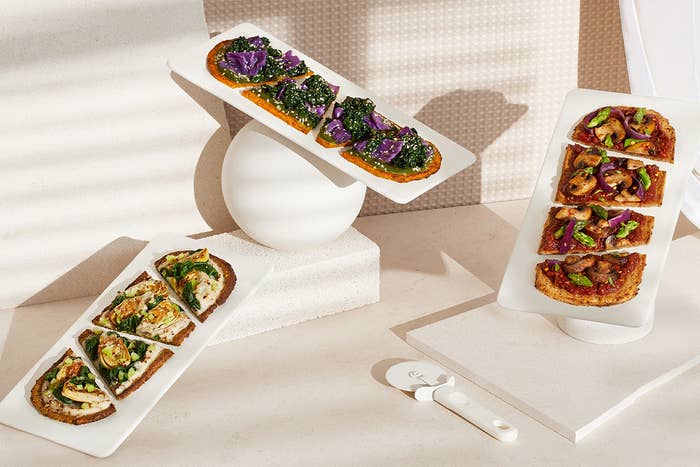 They have three varieties: kale + coriander, tomato + cremini, and artichoke + spinach.
They come cheese-less, so you can add your own choice of dairy or non-dairy topping. Or skip the cheese component all together and enjoy what is basically just a bunch of vegetables assembled into the shape of a personal pizza.
Shopping for something specific? Check out BuzzFeed Reviews to find the best things for every budget!