Watch this meme mural materialize in 1 minute!
Here are some behind the scenes pictures of the mural creation.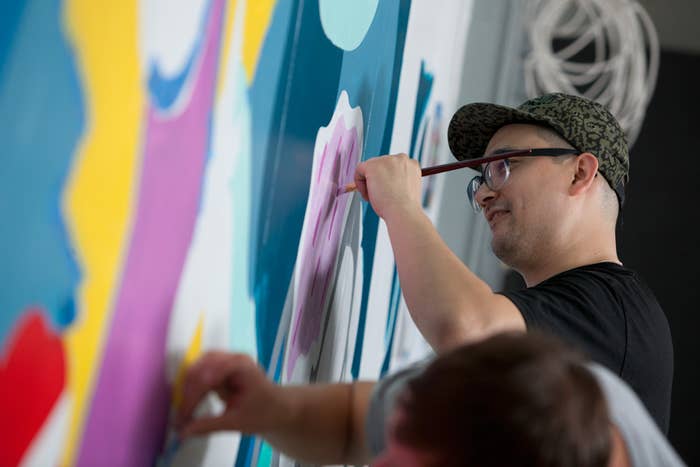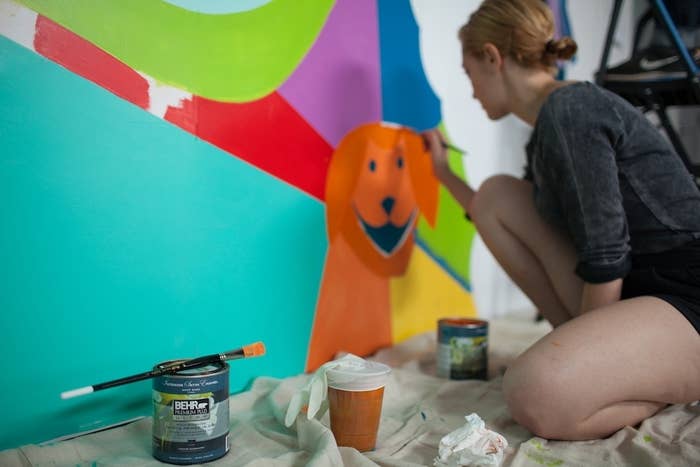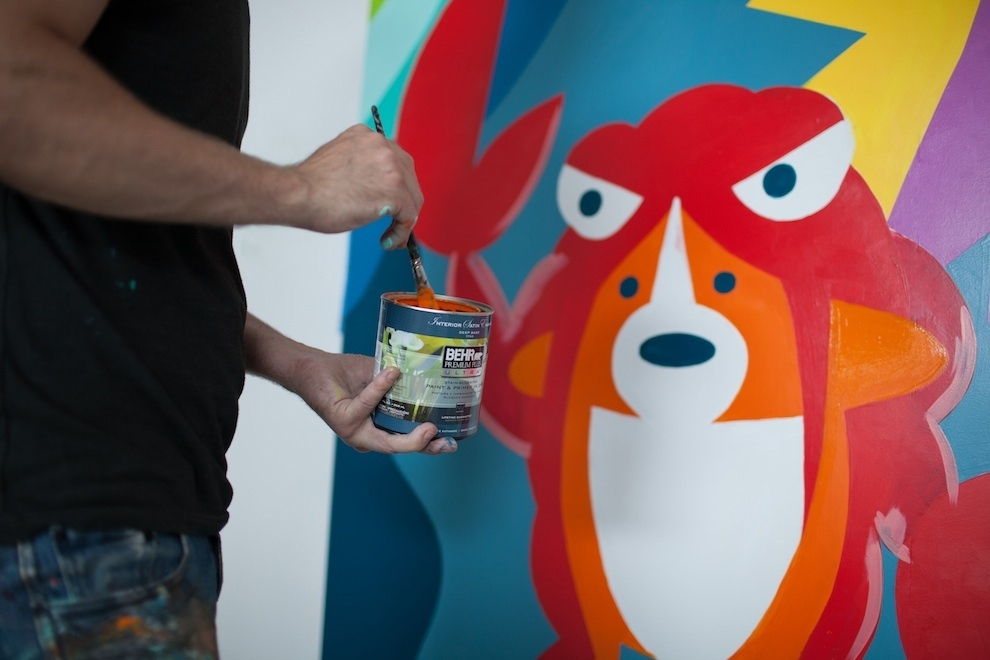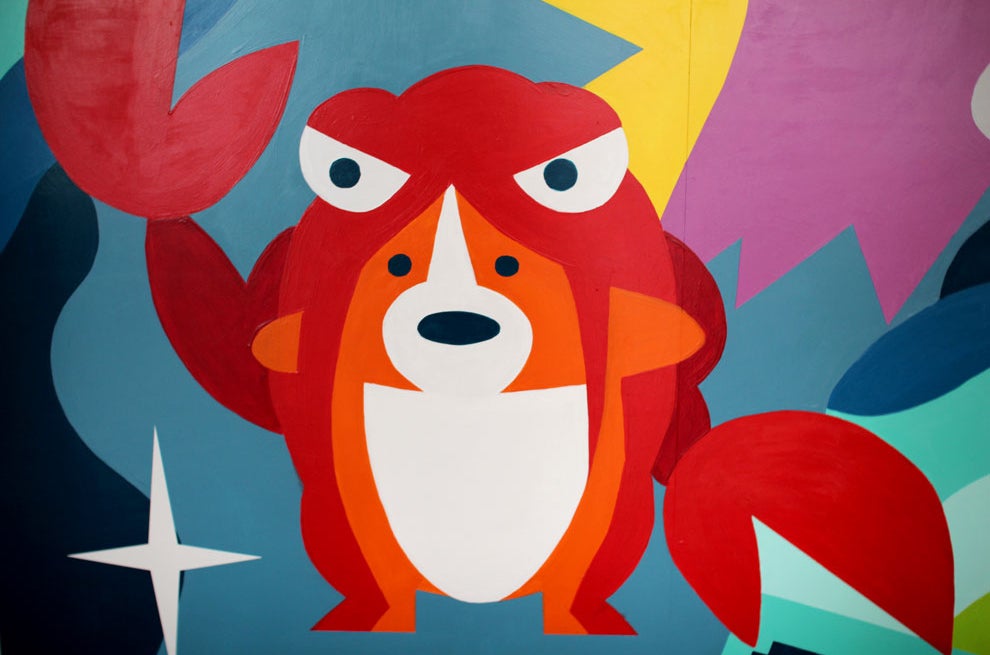 A corgi in a lobster suit. DEAL WITH IT.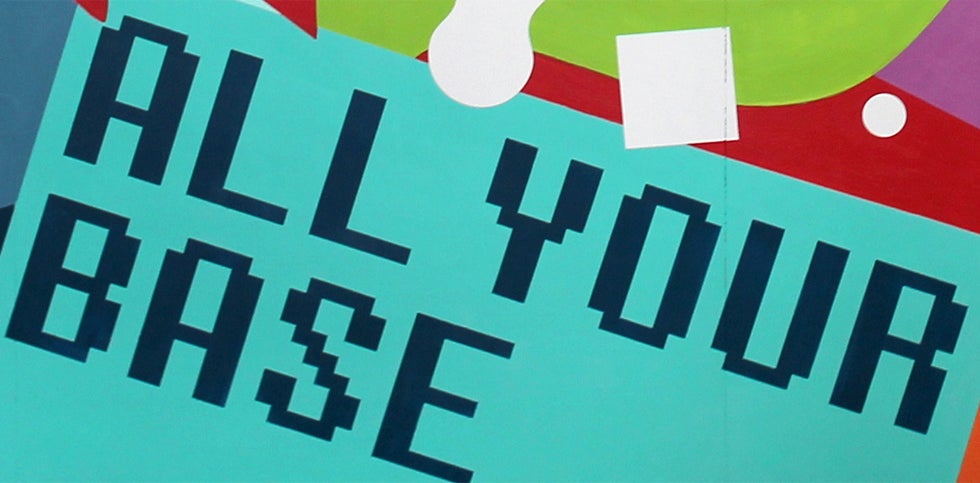 Another fun fact: The Disaster Girl meme was created by BuzzFeed.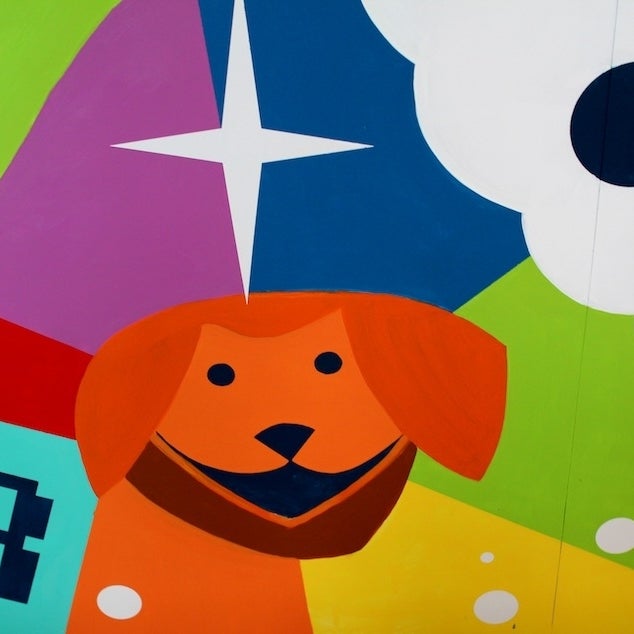 Finally, Advice Dog and Nyan Cat can be together at last.
Mr. Kiji likes pizza, hip hop, and Internet memes too!
You can check out more of his work on his website.
Here's the mural in our office space.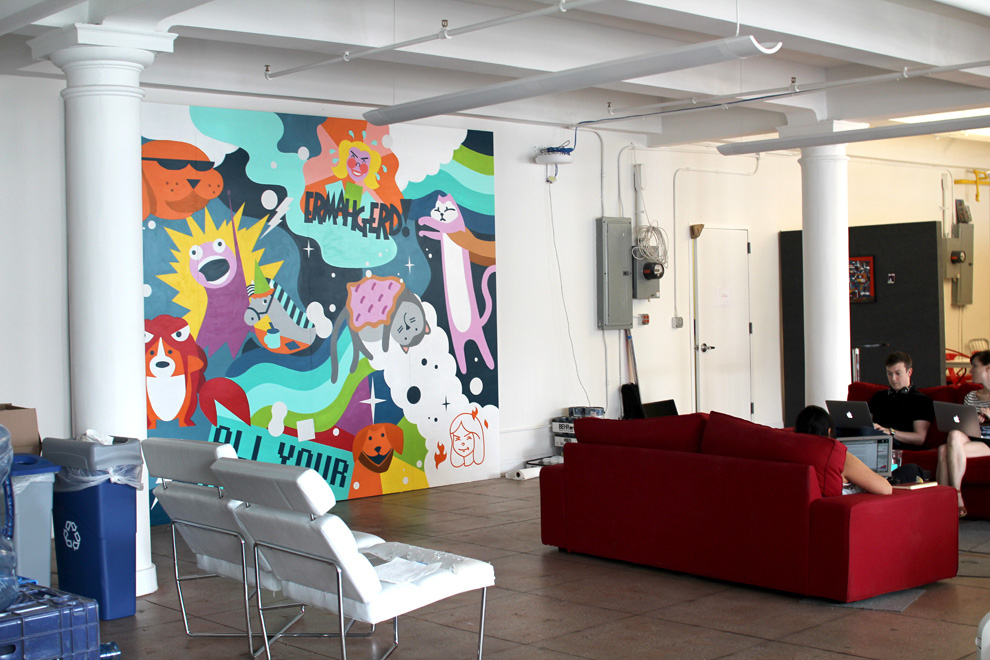 The finished product!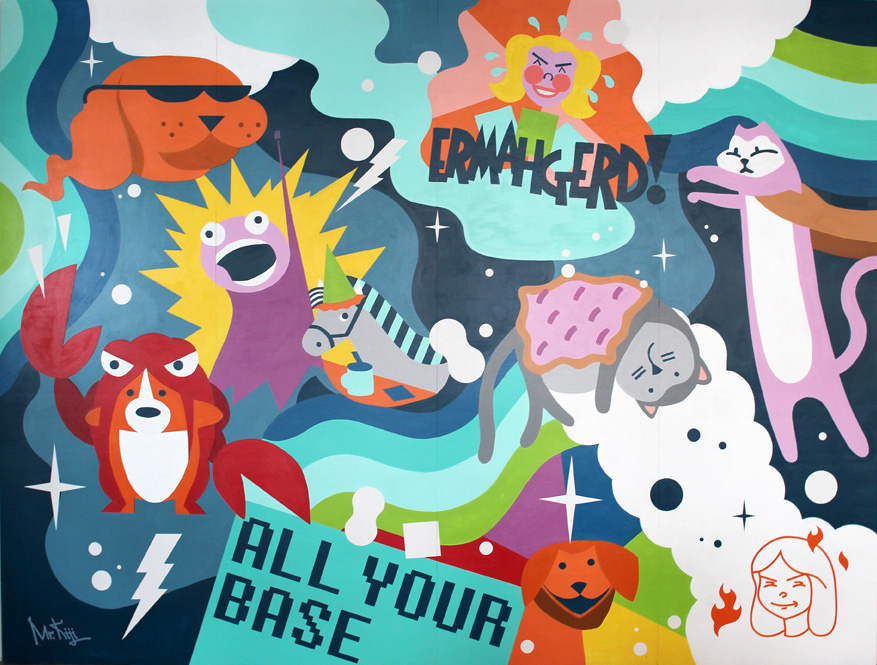 Video by Jason Bergman for BuzzFeed.