Another day, another review by yours truly. Let's get straight to it, shall we? I'm here to tell you about an item that often finds itself in the background of my photos and everyday life; something I use daily that doesn't get nearly as much IG story time as it deserves.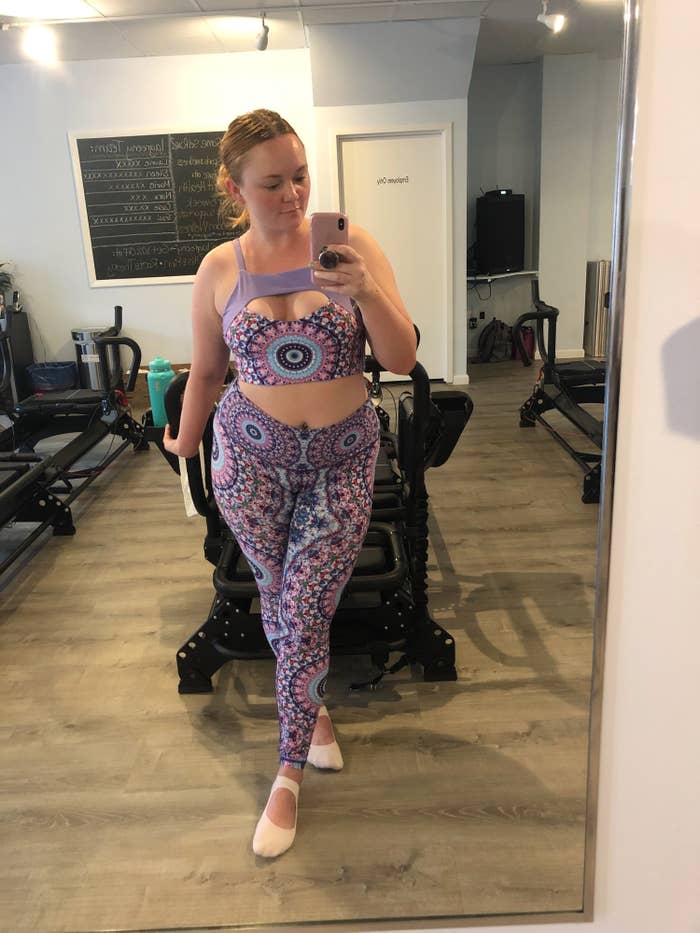 Enter: Takeya's Actives Water Bottles, which are sold in over a dozen colors and a handful of sizes. Point blank, these double-insulated stainless water bottles have earned the top spot in my mental list of water bottles. And I've tried them all. S'well, Corkcicle, Nalgene, Hydro Flask, BrüMate—you name it, I've tried it—nothing holds a candle to Takeya.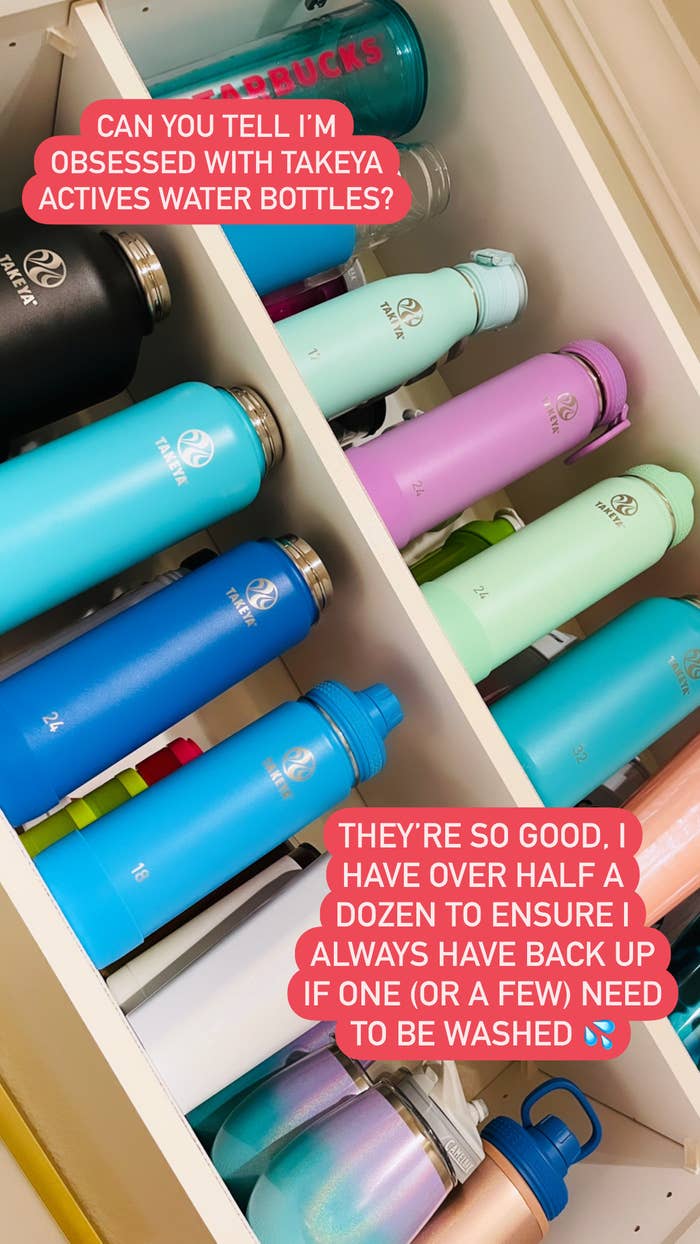 From first look, you might think, "Cool, they're vibrant, so what?" But they're SO 👏 MUCH 👏 MORE 👏 than just colorful. Hear me out.
Takeya Actives Water Bottles are double insulated, which allows them to retain icy-cool contents for up to 24 hours (or steaming hot for up to 12). This design also means that any condensation is trapped on the inside of the bottle, rather than dripping down the outside. While the bottles themselves don't sweat, they're designed with a built-in silicone coaster which helps to cushion the stainless bottle's impact with any surfaces (which means no banging sounds from setting it down).
The size range is truly applaudable. Rather than going up to a mere 32 ounces, Takeya's size range extends all the way up to 64 ounces. And yes, that size comes with a handle, too.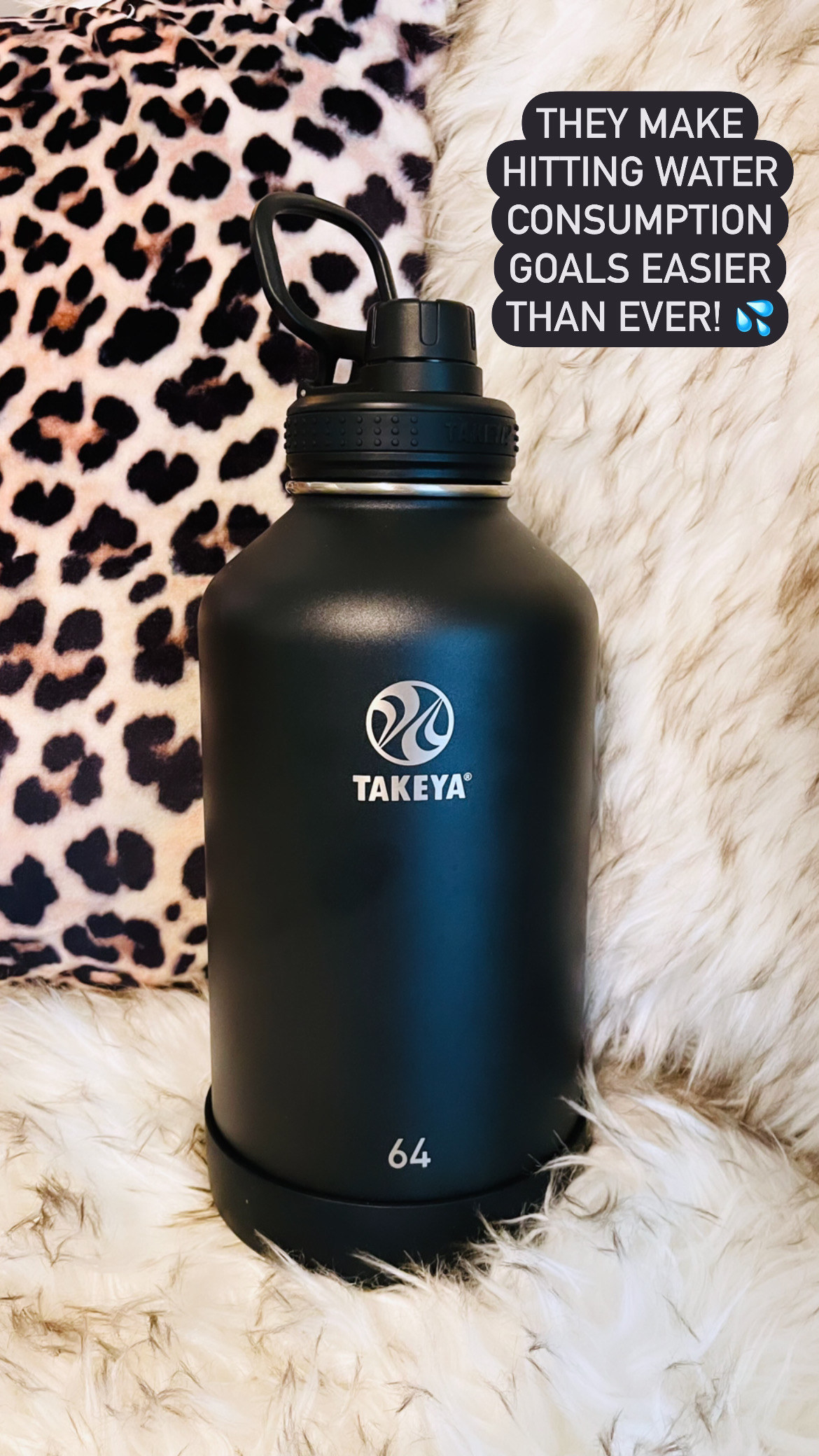 Now, just because I adore my Takeya water bottles doesn't mean that I have zero qualms with them. I have but one. And it's that the Actives Straw Lids — which are my personal favorite — are only sold in seven colors. This means that, while I love a color-block moment, I don't have the option to match my lid to some of my bottles.
Also, while on the topic of Takeya, while the Actives bottles — specifically the ones with straw lids — are my be-all, end-all, when it's cold outside, I also adore my 17oz Traveler Insulated Leak Proof Mug With FlipLock™ Lid, which keeps my coffee, hot chocolate, or tea warm while protecting my bag and car from spills.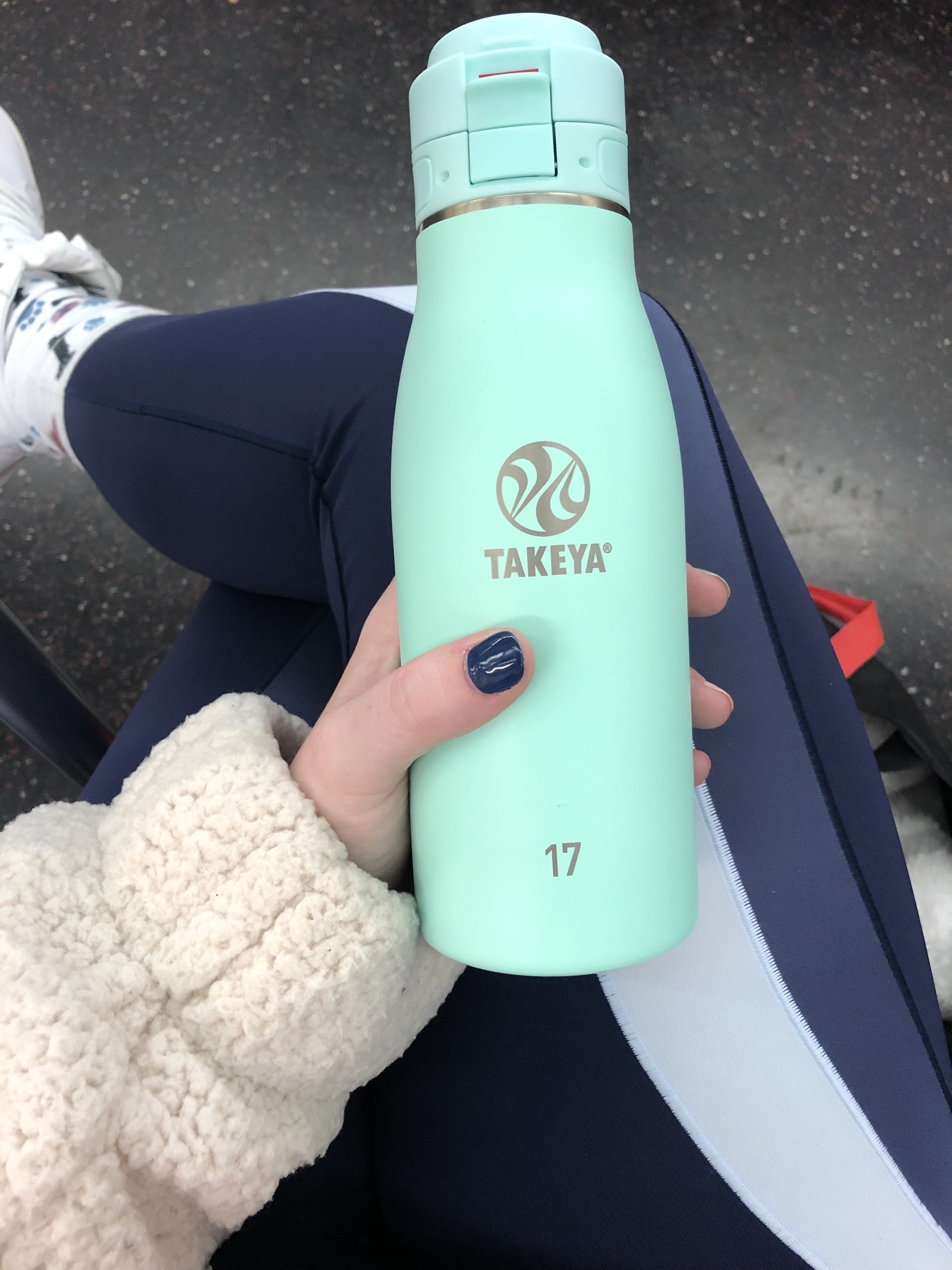 But back to the bigger picture... If you don't believe me about just how wonderful these water bottles are, by all means, take the word of a few of the many, many Takeya devotees. (No, really, the Actives bottles have over 14,000 5-star ratings on Amazon alone.)
All this to say, if you've never quite been fully satisfied with your reusable water bottle, it's time to turn your attention to Takeya. The born-in-Japan, raised-in-California water bottle brand is designed specifically with athletes and folks on the go in mind. Sold? Get it from Amazon for $19.41+ (available in six sizes, 17 colors, and two lid types) or from Takeya's site, where even more options live.