We hope you love the products we recommend! All of them were independently selected by our editors. Some may have been sent as samples, but all opinions and reviews are our own. Just so you know, BuzzFeed may collect a share of sales or other compensation from the links on this page if you decide to shop from them. Oh, and FYI — prices are accurate and items in stock as of time of publication.
In the melodic words of Lizzo: I've been workin' on my fitness. More specifically, I've become certifiably obsessed with Orangetheory Fitness. While the class requires endurance, strength, and power, it also requires high-quality shoes to get you through the process. As such, I've been on a quest to find my perfect pair.
Enter: the On Cloudstratus running shoes ($169.99 from On). The lightweight sneakers are geared toward road runners, so they're specifically designed to absorb the harsh impact associated with striding across hard surfaces. While I don't do a ton of road running these days, I've quickly learned in the form of stubborn and painful shin splints just how unforgiving treadmills can be. And, spoiler alert: These sneakers are the solution.
For starters, let's talk about what sets these sneaks apart the most. Despite feeling super cushioned, they don't actually tout a thick chunk of cushion the way so many other running shoes (like Hoka One and Adidas) do. Instead, they use two layers of molded CloudTec cushion to absorb any and all shock, all without making you feel unsteady on a heavy bed of cushion.
Despite being very flexible and sock-like, the heel is reinforced with heavy plastic, which is designed to hook your foot in place and prevent rolling. Again, why these newbies are such a godsend for my aching shins.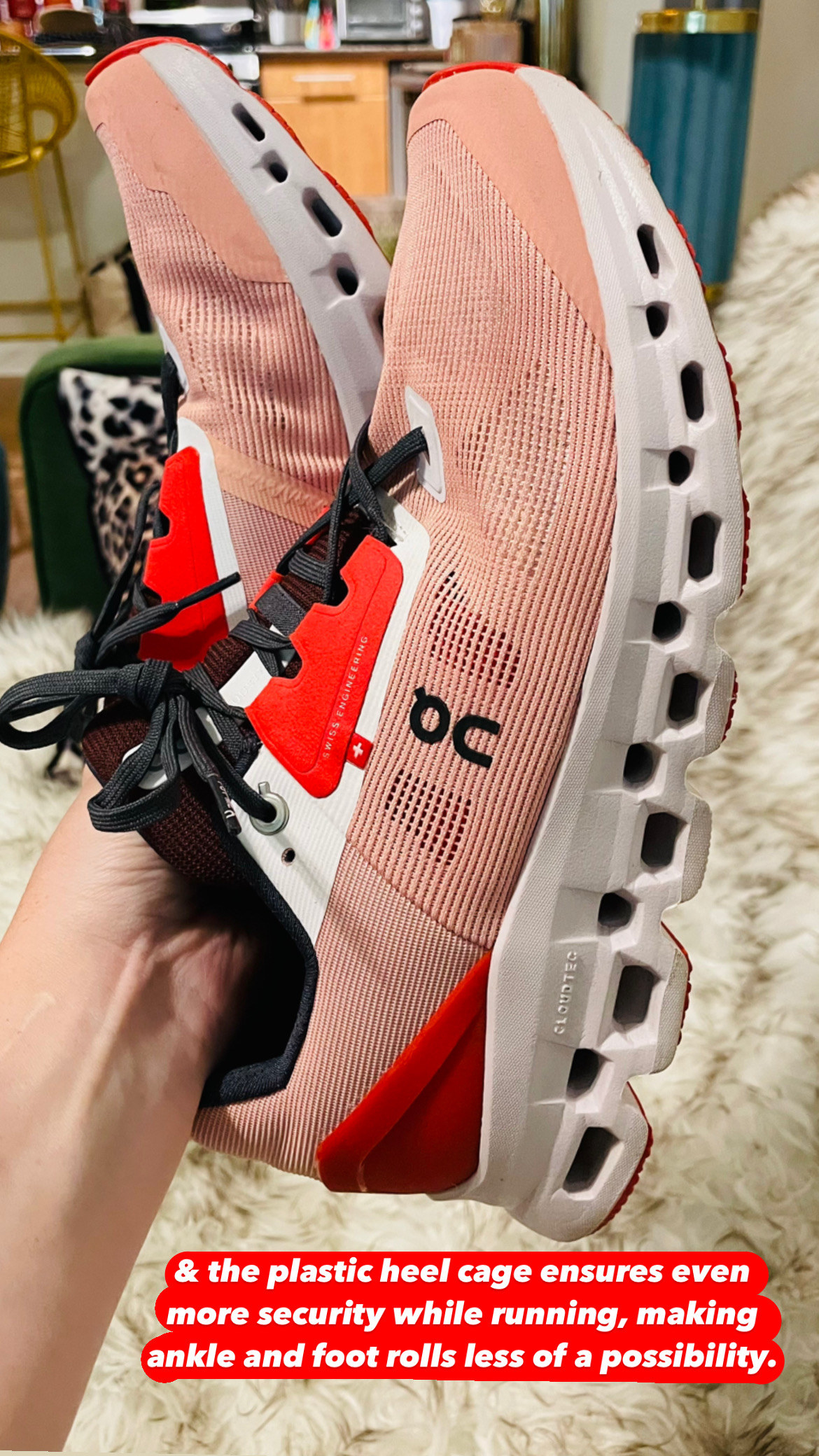 About my shins: They've been killing me for nearly two months. I got an intense bout of shin splints after hitting a new PR (11 mph on the tread) at OTF. While my shins felt fine during the sprint, the aftermath was brutal and stretched on for nearly eight weeks. It wasn't until trying these well-rounded sneaks that those aches and pains entirely subsided and I began to be able to jog and run again.
Another thing I love? The shoes are made with 20% recycled materials, and if we've learned anything from the past few months of wild weather occurrences, it's that climate change is very much a thing and we all need to be taking steps toward a more sustainable future.
My only complaint with these shoes is aesthetic, so it's not enough to make me give them anything less than a raving 5-star review. That said, at this time, the Cloudstratus running shoes are only sold in two colors for women and two colors for men. Is it the end of the world? No (especially not for me, someone who loves the idea of orange-ish shoes considering where I wear them the most). Do I still wish there were more colors to choose from? Absolutely.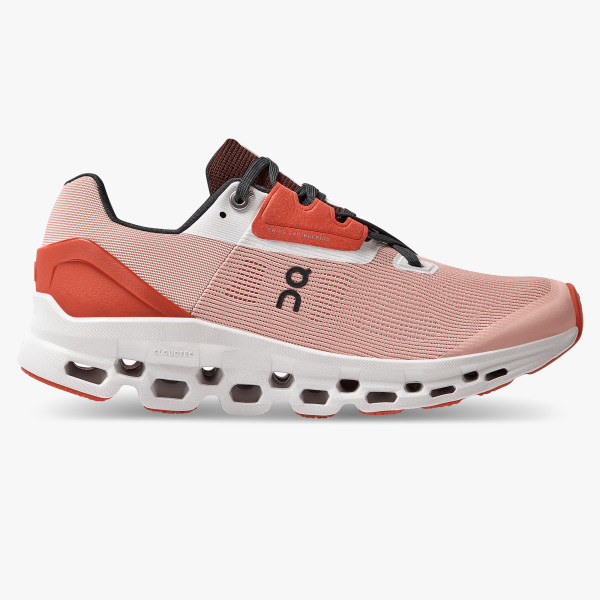 While I would normally be wary of reviewing a product that's not already earned notable accolades, On is a cult-favorite among runners. From the Cloud silhouette to the Cloudswift and Cloudflyer, the brand's running shoes have garnered hundreds of glowing reviews across retailers, including On, Bandier, Zappos, and more.
Suffice it to say, if you've been searching for a pair of top-notch running shoes, these babies are just what the doctor ordered. Get a pair of On Cloudstratus running shoes for yourself from On for $169.99 (available in women's whole and half sizes 5–11 and two colors, and men's whole and half sizes 7–14 and two colors).