We hope you love the products we recommend! All of them were independently selected by our editors. Some may have been sent as samples, but all opinions and reviews are our own. Just so you know, BuzzFeed may collect a share of sales or other compensation from the links on this page if you decide to shop from them. Oh, and FYI — prices are accurate and items in stock as of time of publication.
Hi, friends. Me, again. Only, instead of swooning over my favorite travel accessories and athleisure apparel — two things that I wholeheartedly adore but don't always encounter every second of every day — today I'm here to chat about something I do.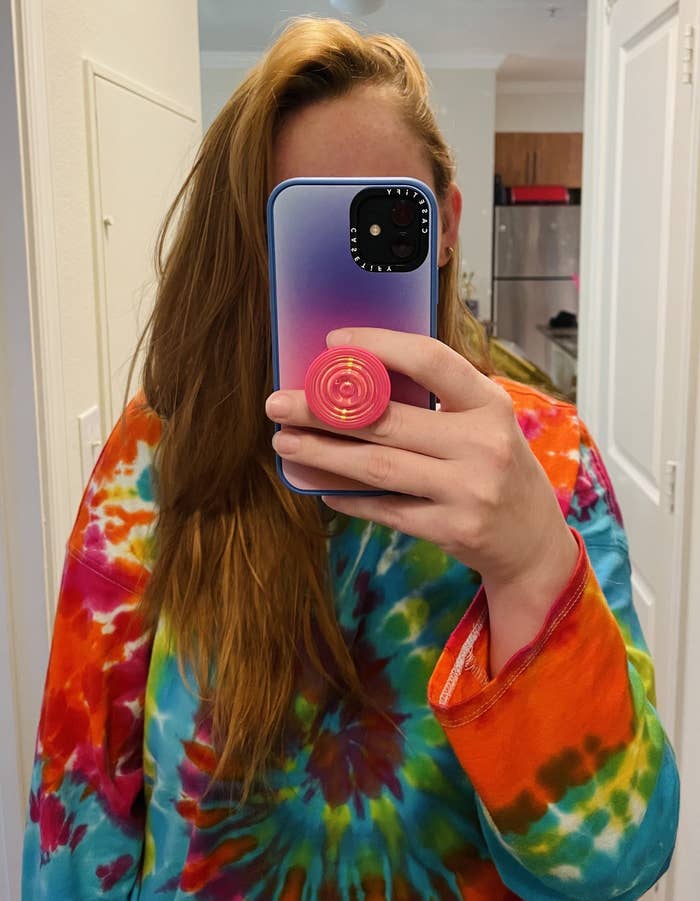 As you may have read within that photo — if so, kudos to you for stellar vision — today's topic is Casetify phone cases. Specifically, the custom Impact silhouette. $55 for a phone case? Some might say it's pricey. But peace of mind knowing your phone is in the best (and most stylish) protection possible? Now, that's what I call priceless.
Back to the Casetify Impact case. What I love most about this case is that it's protective and stylish. So often, chic phone cases are flimsy and do little to nothing to protect against drops. Not the Casetify Impact case, though. It's built to withstand chaos — no, really, I've dropped it more times than I can count and not once has my phone shown any evidence of such.
Oh, you thought that was the only paragraph spiel on these cases? Cute. No, but really, there's even more to love about Casetify Impact cases and the brand's product offering as a whole. Namely, just how endlessly customizable they are.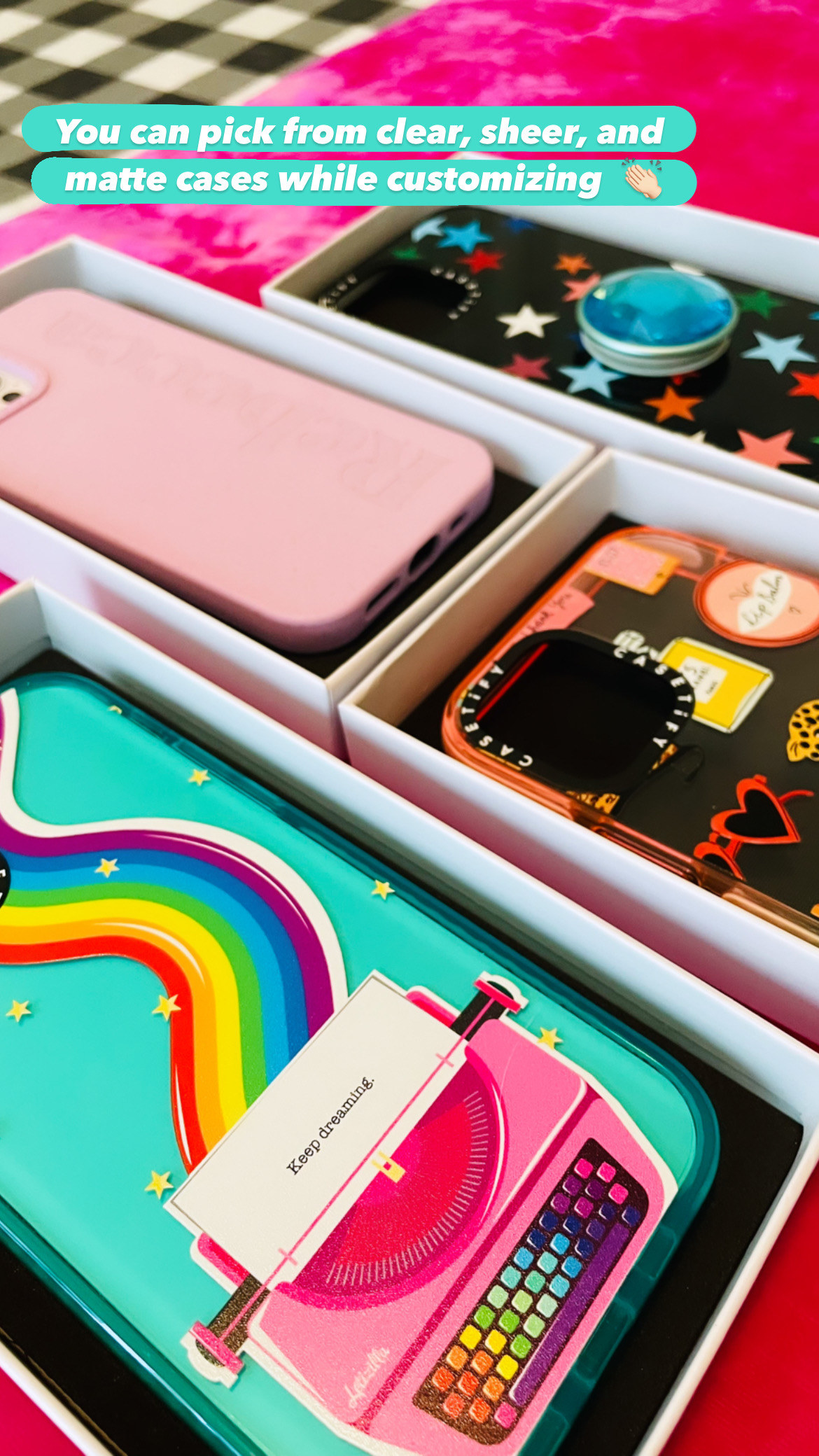 While full customization is cool and all, I always end up choosing cases from artist collabs because Casetify is on top of it with their creative offering. At any given time, you can expect to be able to shop over a dozen different artist collabs, of which I'd almost guarantee you're bound to find something you like.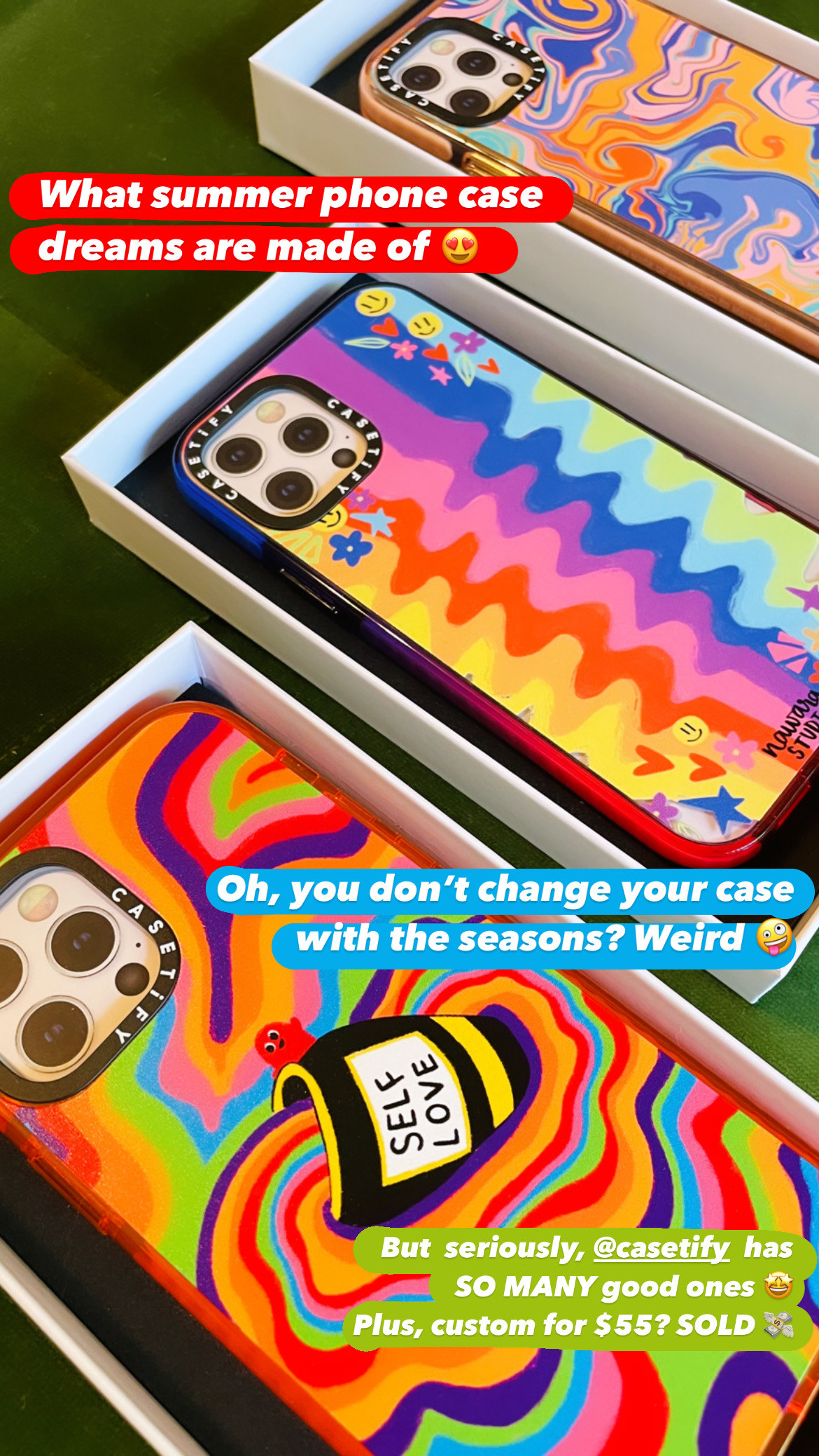 My love affair with Casetify didn't just begin upon seeing their latest installment of artist collabs fit for a very fun, very colorful summer, though. I've been a long-time fan — so much so that I've relied solely on Casetify cases since getting an iPhone X in July 2018. Three years of steadfast devotion? Yeah, I'd say that's pretty review-worthy, don't you think?
The best part is that over the years, the quality of the cases have remained *chef's kiss*. No, seriously, not once have I encountered a Casetify case that I wasn't fully satisfied with as far as protection goes.
As much as I adore my beloved Casetify cases, I *do* think that some things could be a bit clearer on the site. Namely, how your customizations will play into the end appearance of your case — but, then again, that could just be me.
But don't just take my word for it. Thousands of phone owners (and celebs!) entrust their beloved tech device(s) with Casetify. And for good reason!
The point is, what are you sitting here still scrolling for? If you've been looking for the best phone cases in the world, it's high time you head over to Casetify to customize your own Impact case for just $55 (available for iPhone and Samsung phones). Of course, if you prefer bulkier or even slimmer silhouettes, you have options—which, BTW are still affordable and range from $45 to $75 depending on which you choose.