Now that life is getting *somewhat* back to normal thanks to the heavy roll-out of COVID-19 vaccinations, travel is once again on the agenda. (So long as you do it safely — as in, vaccinated, masked, and socially distanced, that is.) And, with that in mind, packing for said travel is a priority.
While you could absolutely throw your belongings into a random tote or old gym bag and call it a day, there's no denying that being (and feeling) organized makes for a much more enjoyable trip. It's because of this that I present you with what I'm officially dubbing the greatest weekender bag of all time. Allow me to introduce you to the Calpak Luka Duffel, which is sold in a variety of fashion-forward colors.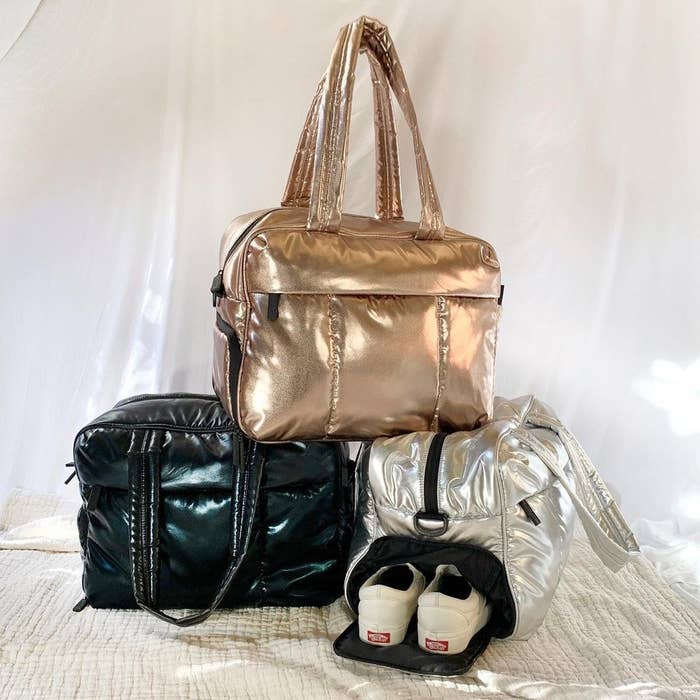 While it might not *look* like the most spacious weekender you've ever encountered, I assure you, it is. The puffy, rectangular bag is equipped with a whopping nine pockets.
Best of all, this duffel is the perfect size to fit snugly beneath the seat in front of you on just about any airplane.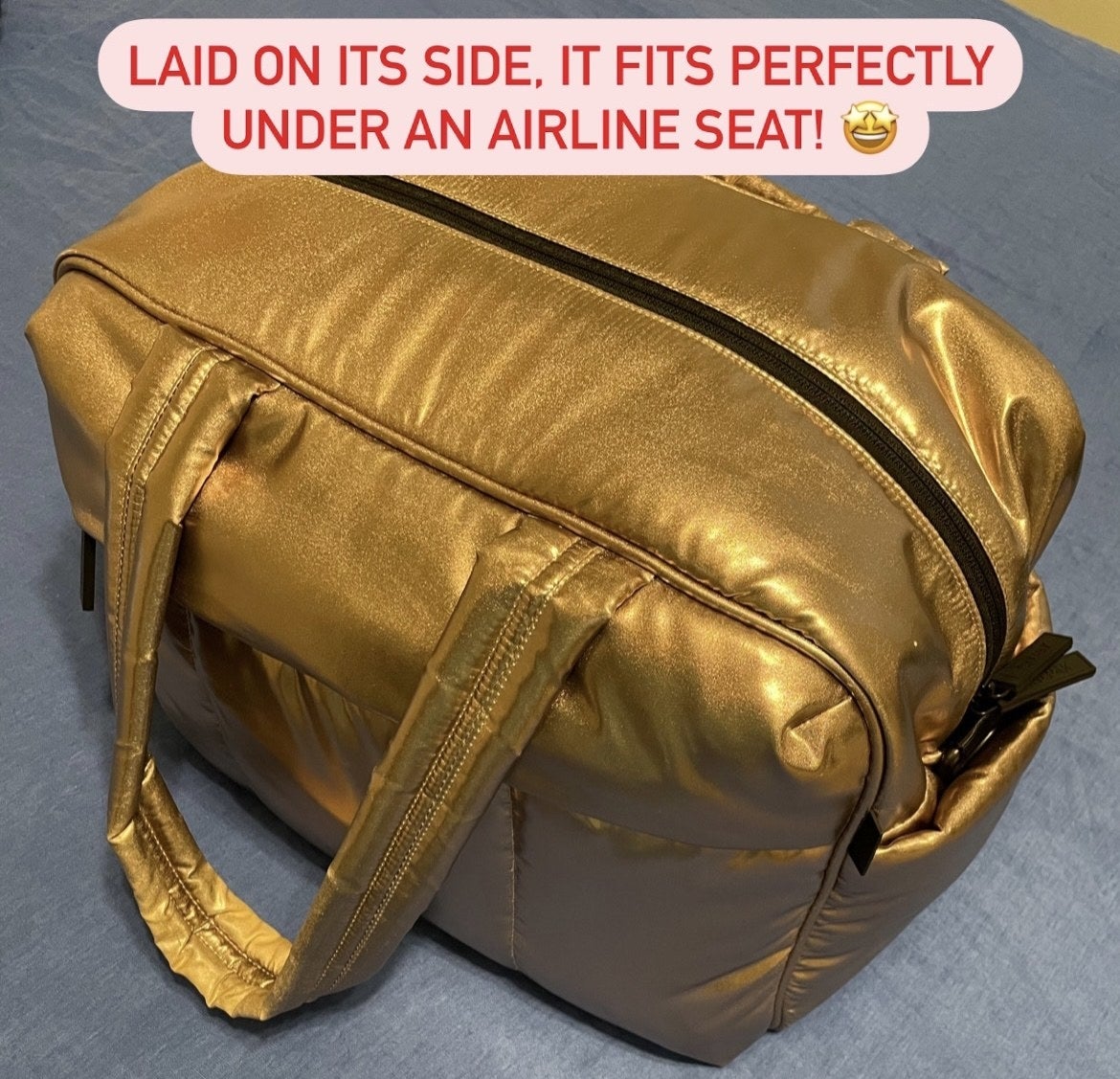 The best part about traveling with it, though, has to be how easy it is to carry around, as well as how simple it is to access exactly what you need while maneuvering through TSA.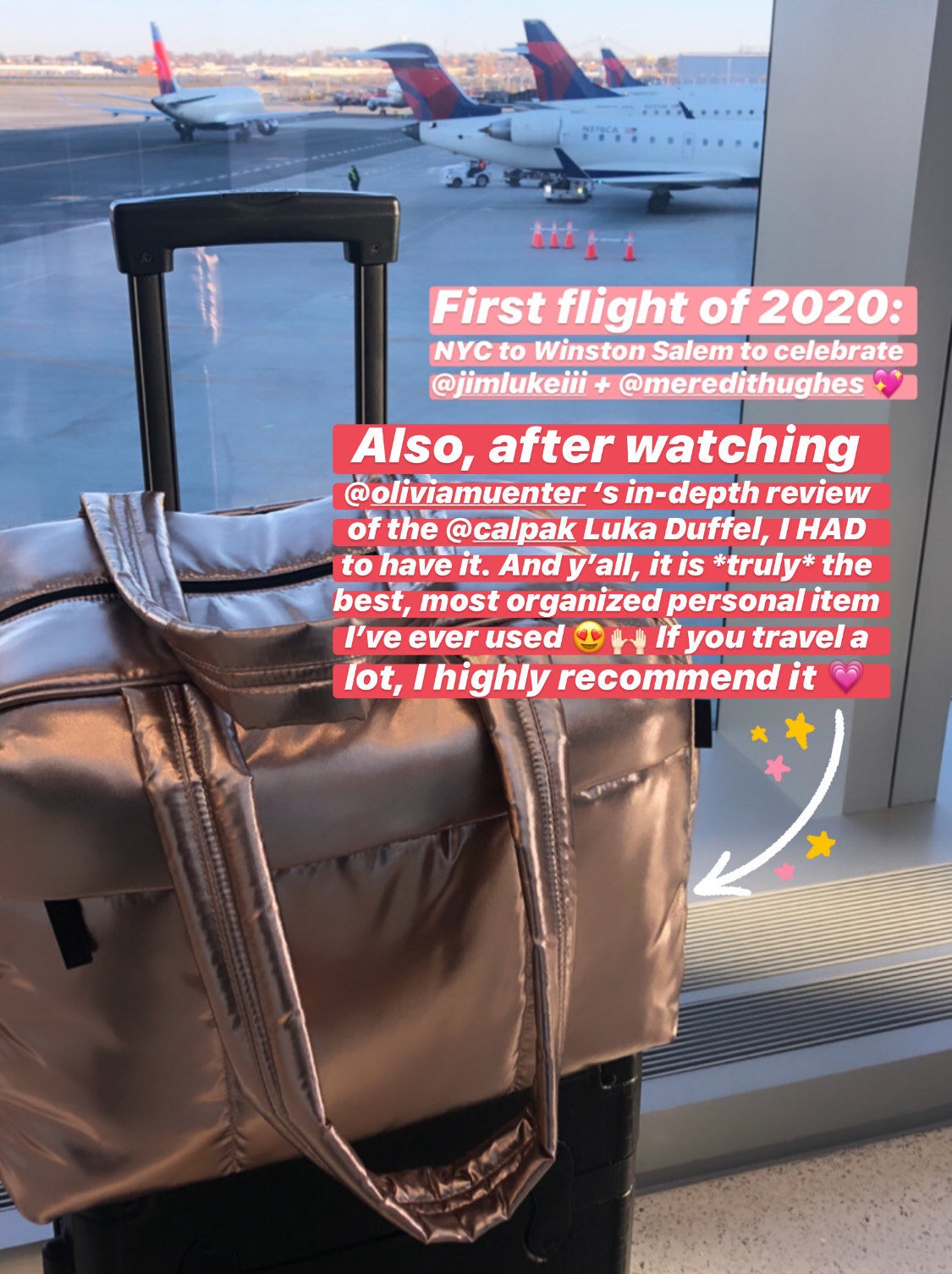 While I had planned to put it further to the test as an in-flight personal item, COVID canceled all my trips for the year. But that didn't stop me from using my new favorite bag.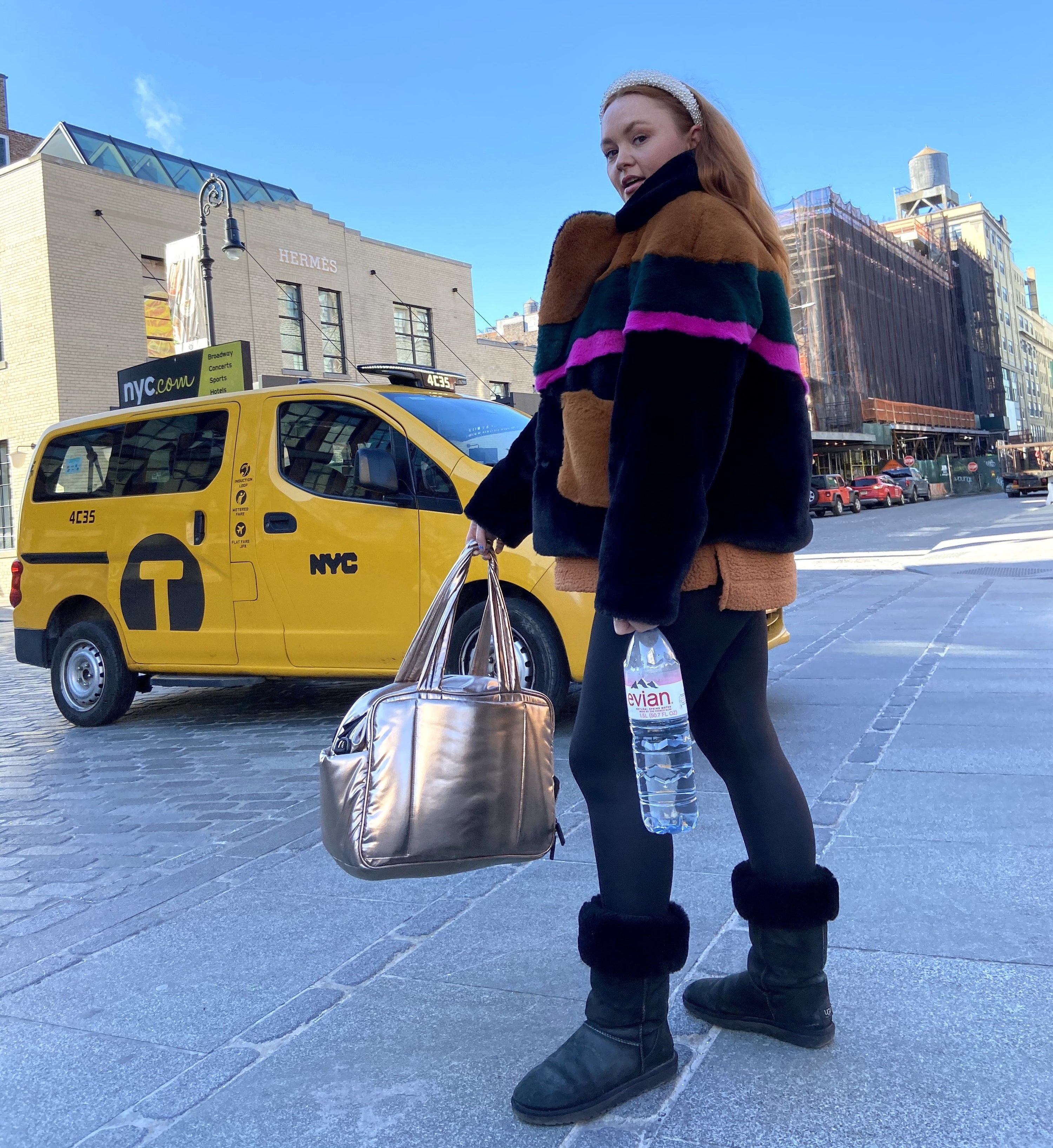 I'm not the only person obsessed with this weekender bag. Calpak reviewers swoon over everything from its trendy style to its jaw-dropping packing capacity. It's thanks to all of these things that the puffy metallic bag has not only sold out multiple times but inspired a new matte shade range, too.
All this is to say, if you've been searching for the ultimate weekender bag, consider this your sign: You need the Luka Duffel. Get it from Calpak for $110 (available in six colors).