A estas alturas de la vida te habrás fijado en la maldita expresión que lleva unos años en boga y que consiste en añadir "lo siguiente" al final de una frase con la pretensión de exagerar la cualidad dicha anteriormente.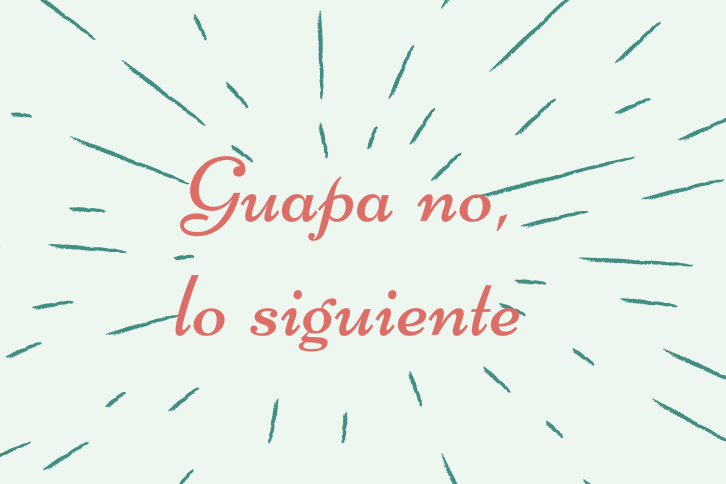 Ante la desoladora realidad de que los españoles somos incapaces de encontrar 'lo siguiente' a las cosas, esta cuenta de Twitter ha decidido ayudarnos en la búsqueda de forma totalmente altruista: te presentamos a @eslosiguiente.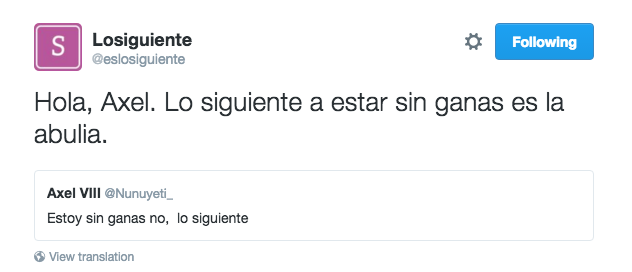 Desde hace tan solo un mes, @eslosiguiente ayuda a todo hispanohablante desolado ante la idea del sinónimo.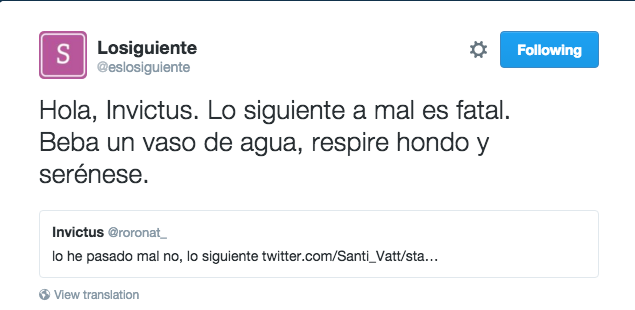 ¿Son @eslosiguiente nuestros particulares héroes? Quién sabe, quizás Gotham no les quiso pero España les necesita.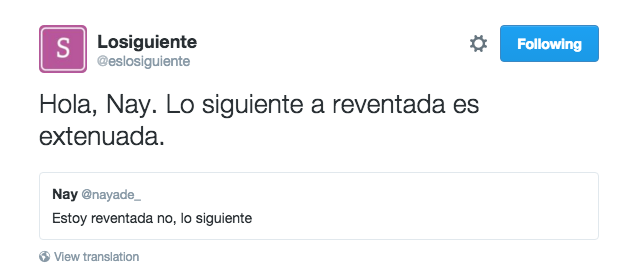 ¡Gracias, amigos! ¡Sois grandes no, lo siguiente!
Looks like there are no comments yet.
Be the first to comment!