1.
Esta respuesta perfecta a otra opinión masculina sobre moda femenina: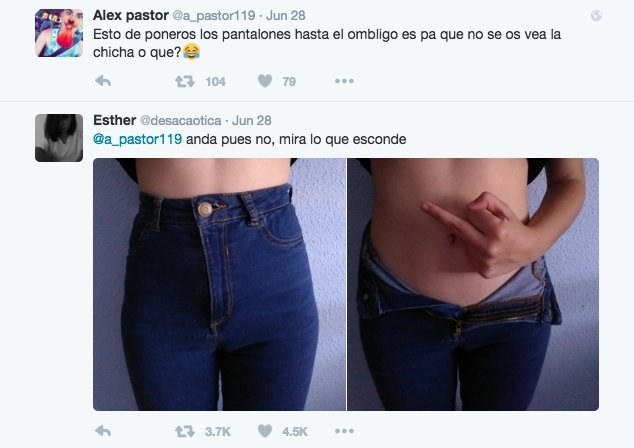 2.
Esto:
3.
Esta gran verdad:
4.
La única respuesta posible cuando intentan comparar el feminismo con el nazismo: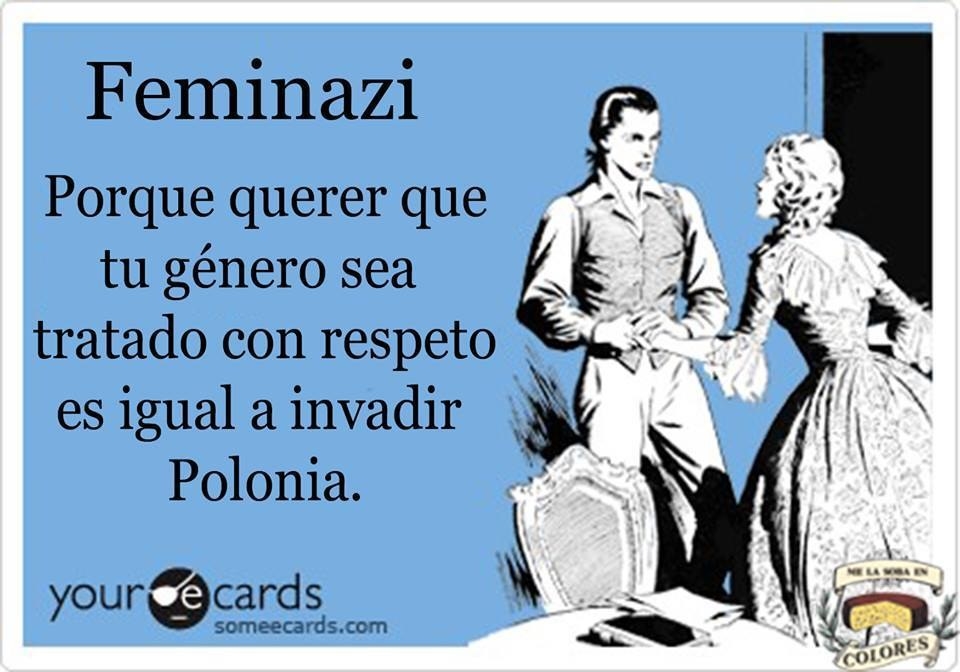 5.
Y la única respuesta a #lodelrespeto: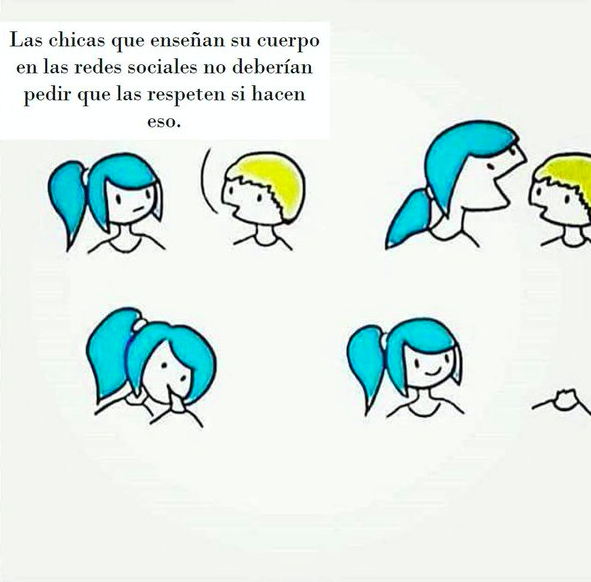 6.
BOOM:
7.
Esta pregunta que todos nos hacemos cuando vemos las tonterías que se hacen el Día de la Mujer:
8.
Esta obviedad: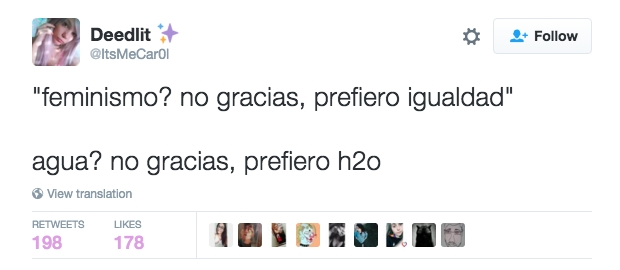 9.
Este bitcheo necesario: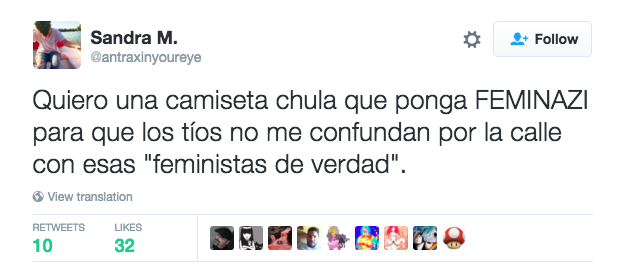 10.
Esto otro: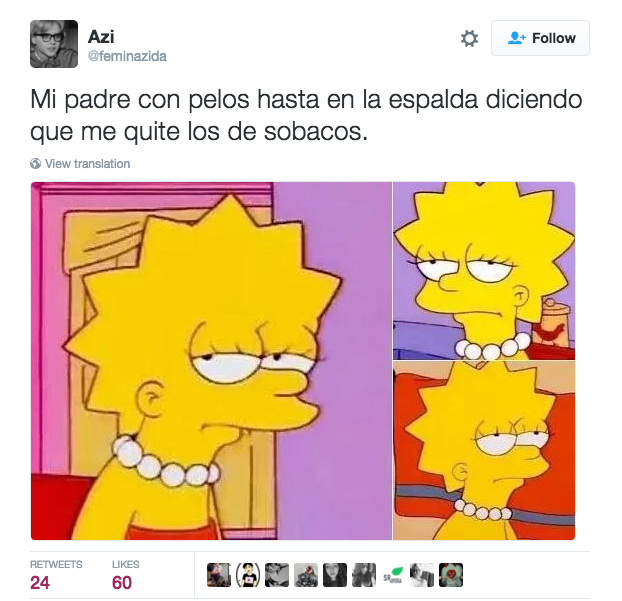 11.
Y este "¿pero cómo voy a ser machista si nací de una vagina?":
14.
Este tuit sobre la importancia de estar guapa: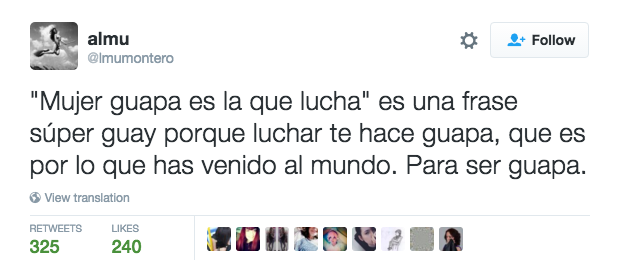 15.
La tía a la que no le apetecía una mierda el texting: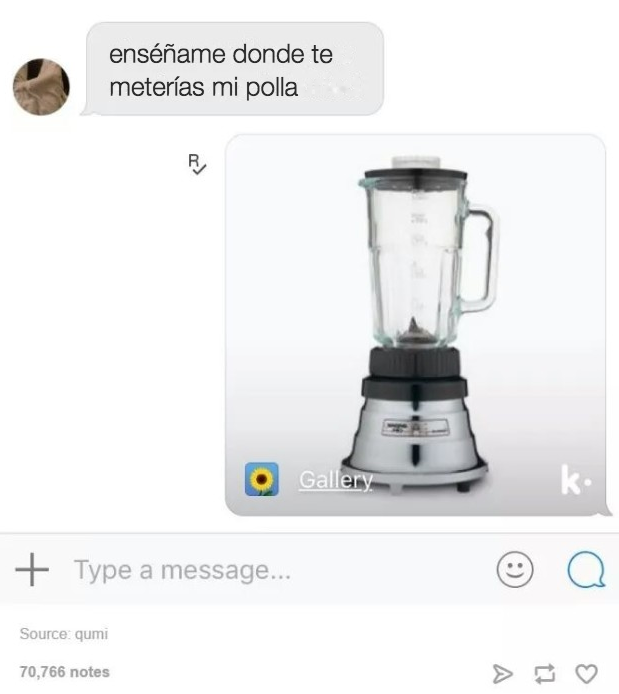 16.
Esto que es tan real dan ganas de tirarse de los pelos: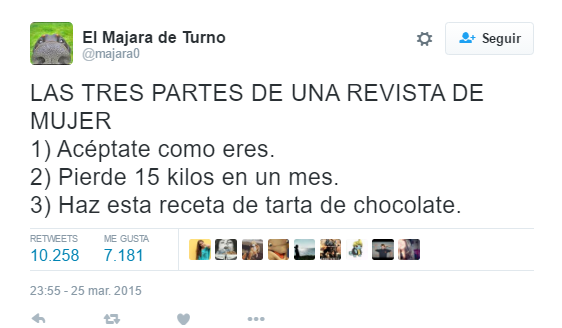 17.
La única respuesta a una opinión no solicitada sobre el cuerpo de alguien: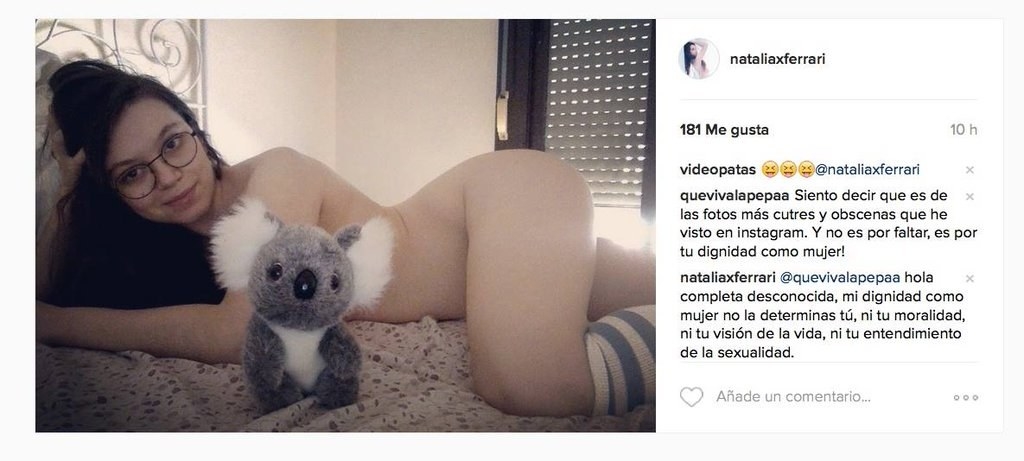 18.
Esta muestra del frágil ego masculino: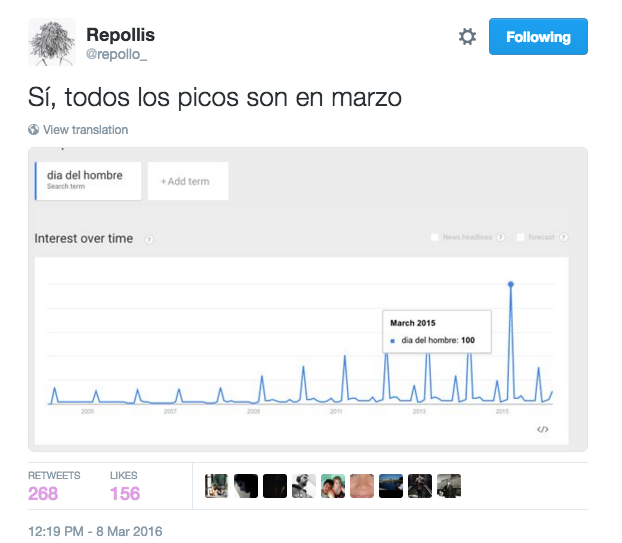 19.
Y esta respuesta perfecta:
20.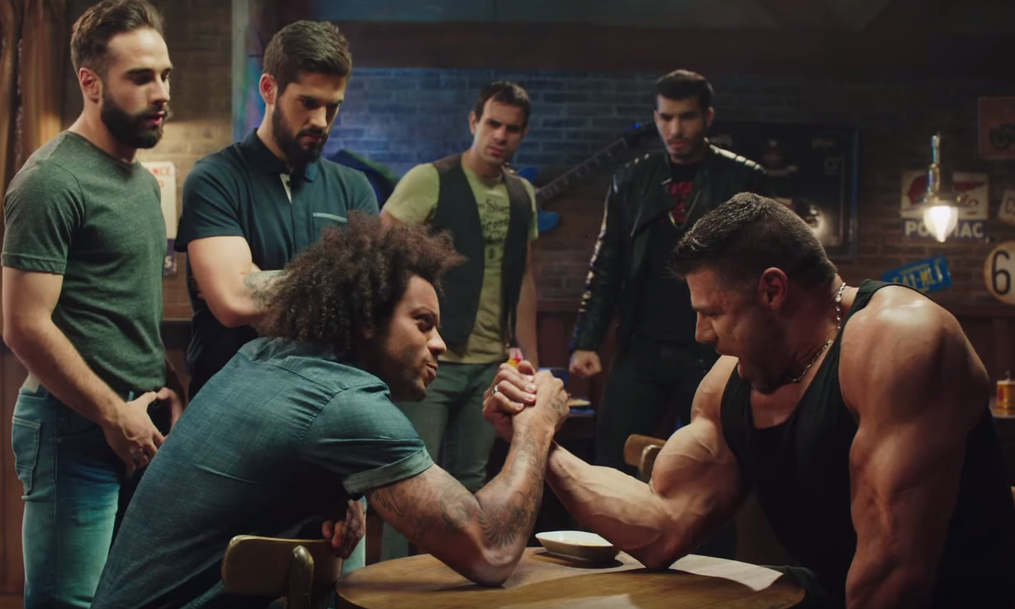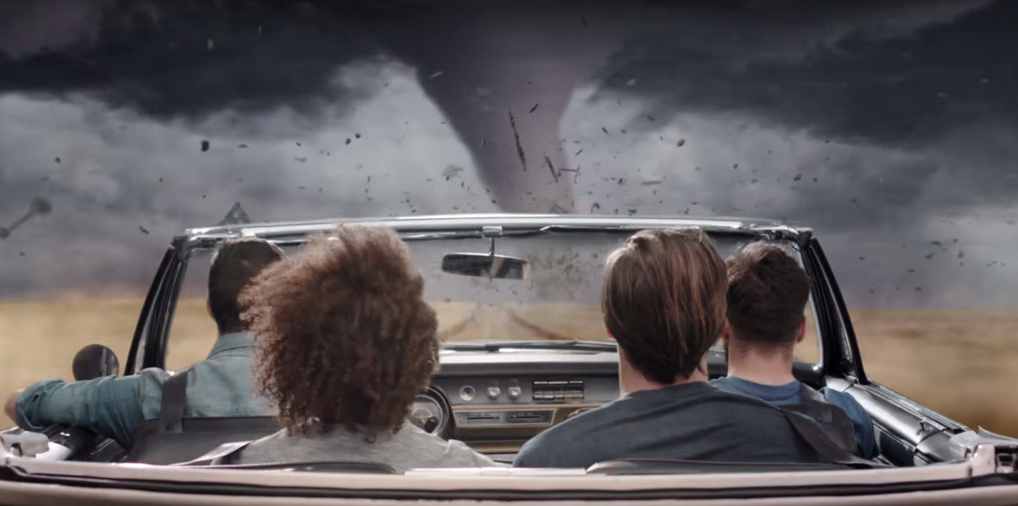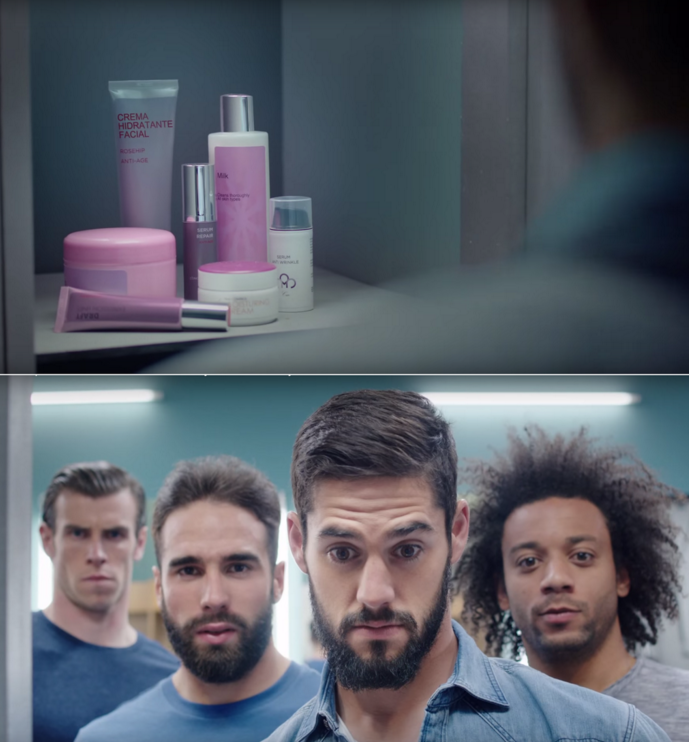 21.
Y la respuesta de esta niña que nos llena de esperanza: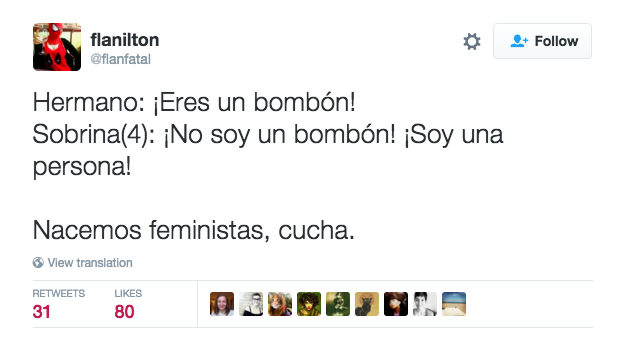 Looks like there are no comments yet.
Be the first to comment!