1.
Josephine Witt, the activist who burst into a press conference at the European Central Bank, jumped onto a table, and threw confetti over ECB President Mario Draghi to protest the bank's economic policies.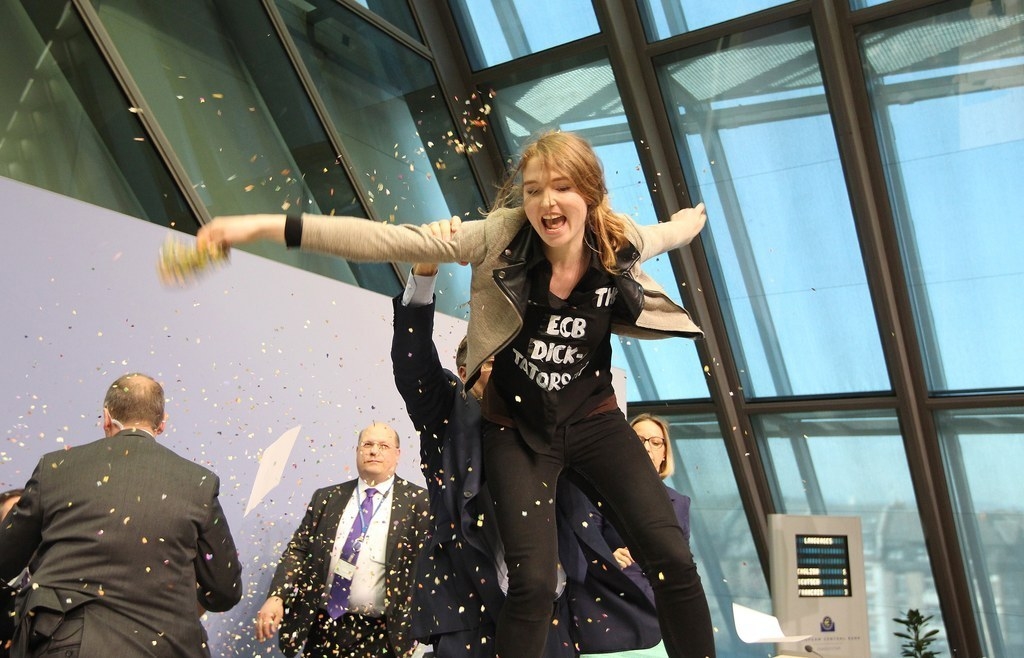 2.
Tess Asplund, the woman who became an anti-racism icon after she did this when she encountered a demonstration of 300 neo-Nazis in Borlänge, Sweden.
3.
This Polish concentration camp survivor hitting a neo-Nazi with her bag in Sweden in 1985.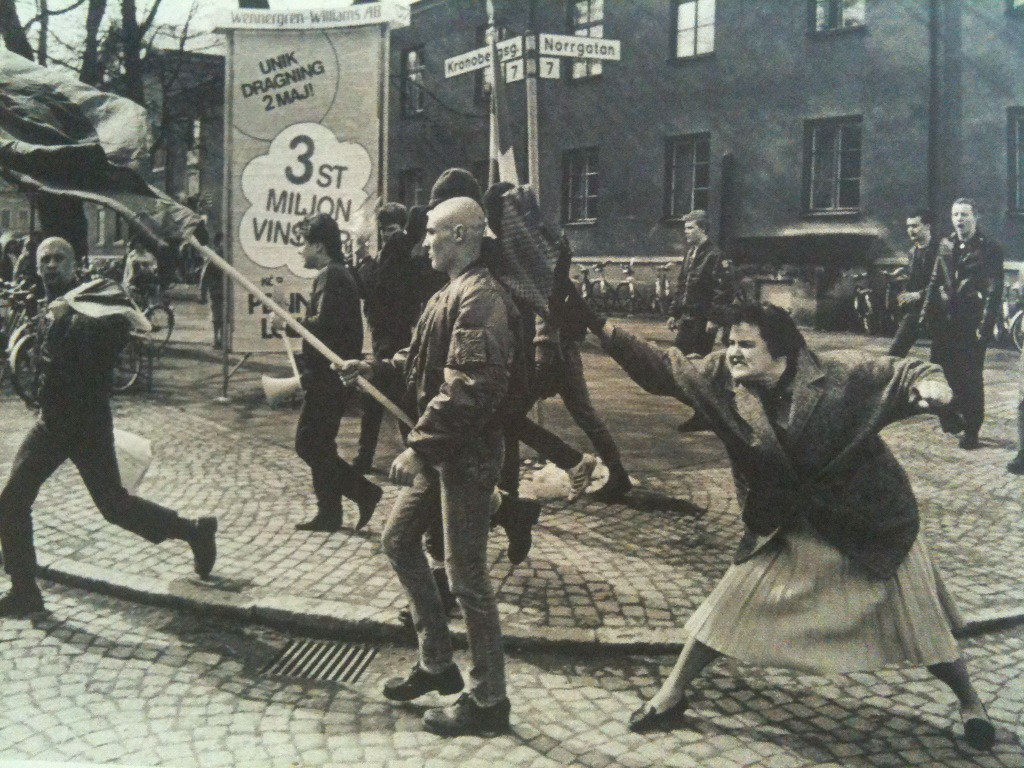 4.
Ieshia Evans, as she was detained while protesting the death of Alton Sterling, a black man who was shot several times while being held down by two white officers in Baton Rouge, Louisiana.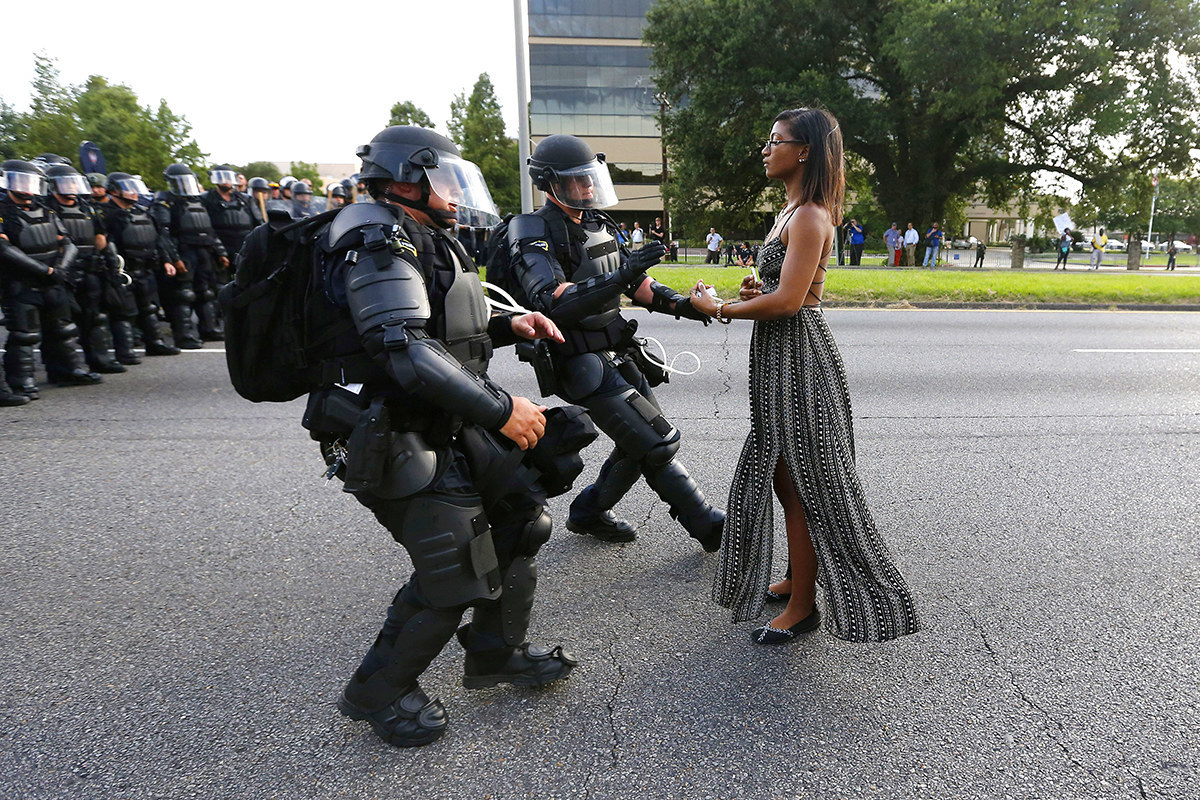 5.
Lucie "Lala" Myslíková, the sixteen-year-old girl scout who stood up to a neo-Nazi in the most calm and peaceful manner possible in the city of Brno, Czech Republic.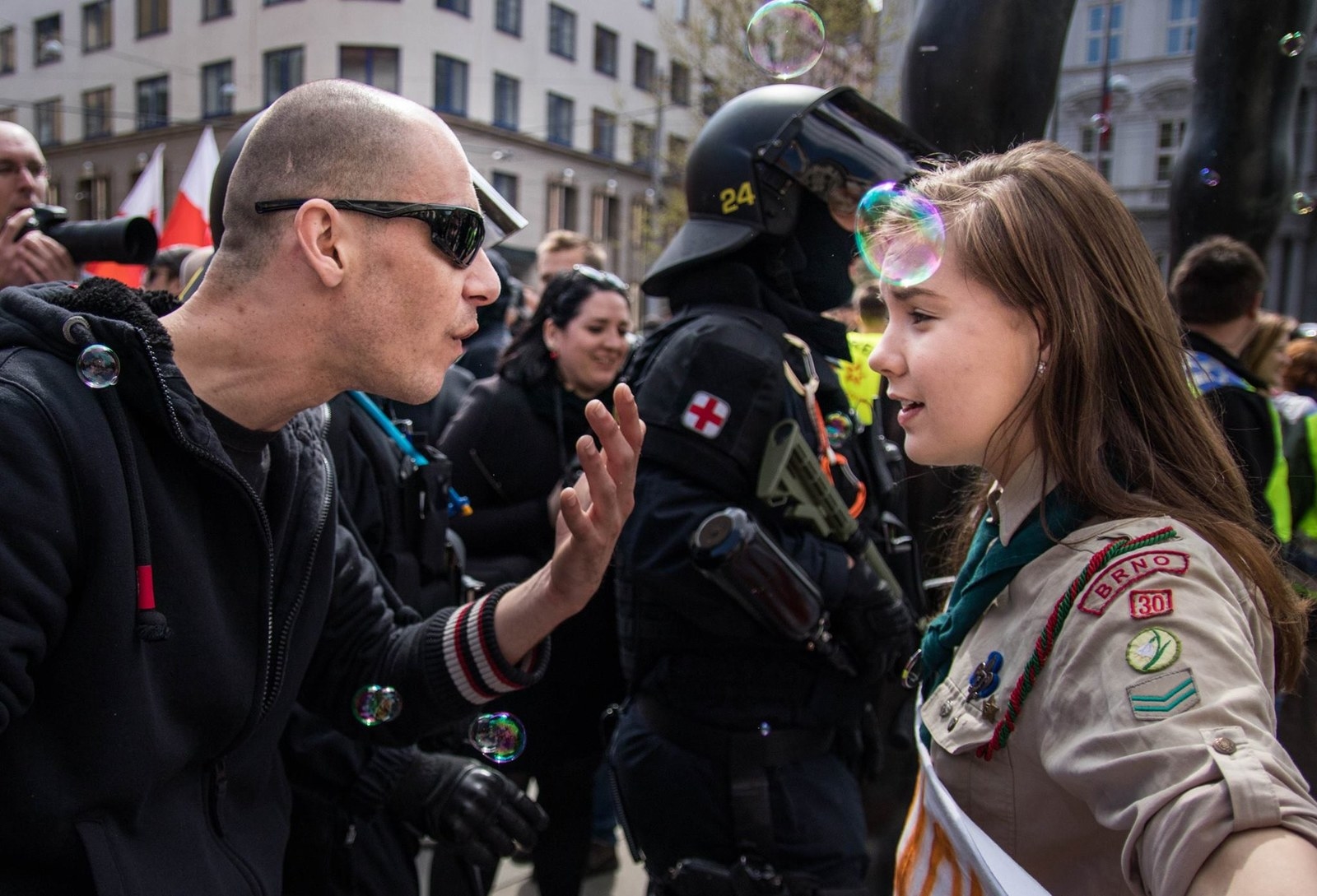 6.
Saffiyah Khan, the Birmingham girl who smiled defiantly as she faced a member of the English Defense League, in defense of Saira Zafar, a young Muslim woman who was cornered by 25 EDL supporters for wearing a hijab.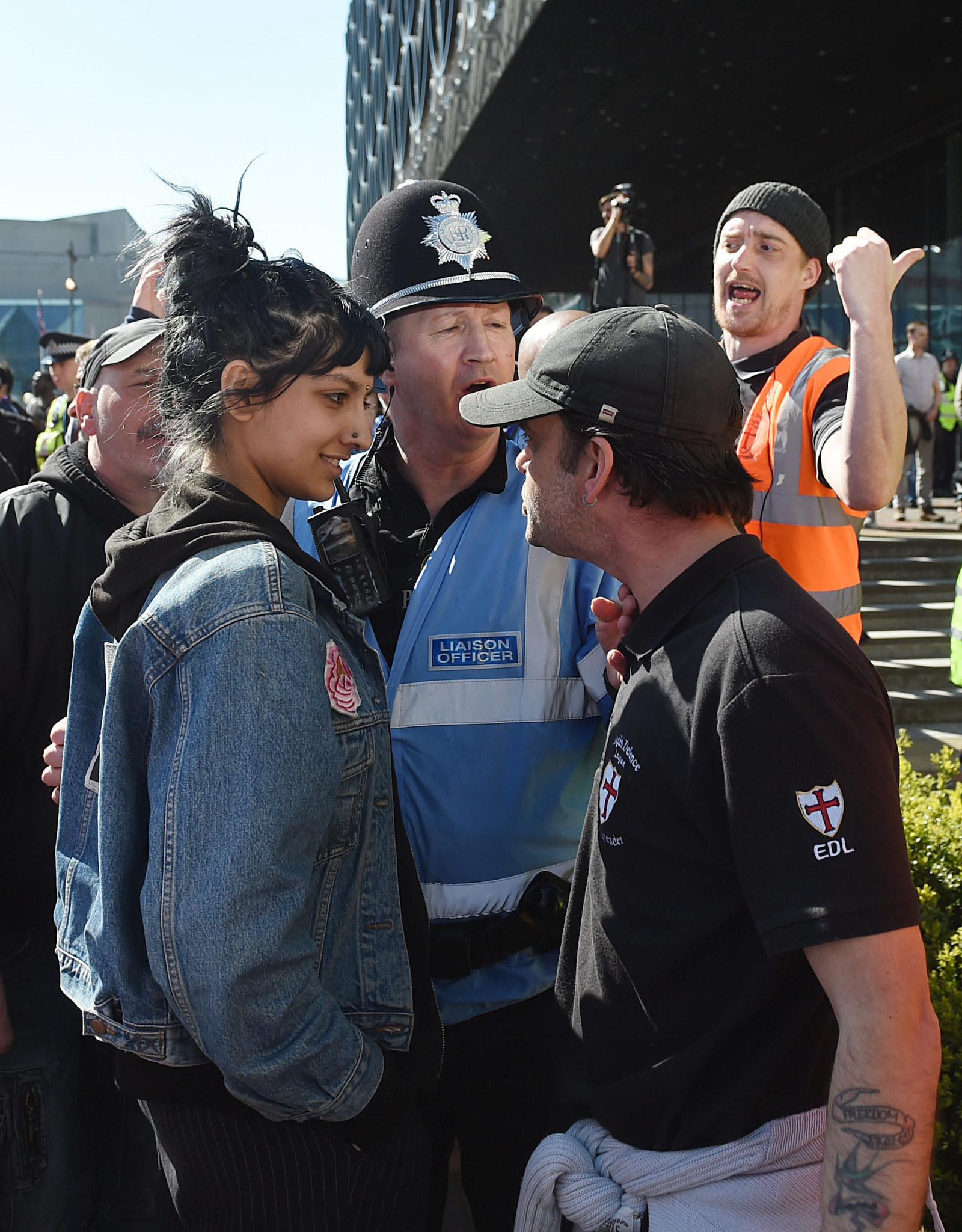 7.
Jasmin Golubovska, the woman who applied red lipstick and kissed the visor of a riot policeman's helmet during a protest over the cover-up of the 2011 killing of Martin Neskovski by a police officer in Skopje, Macedonia.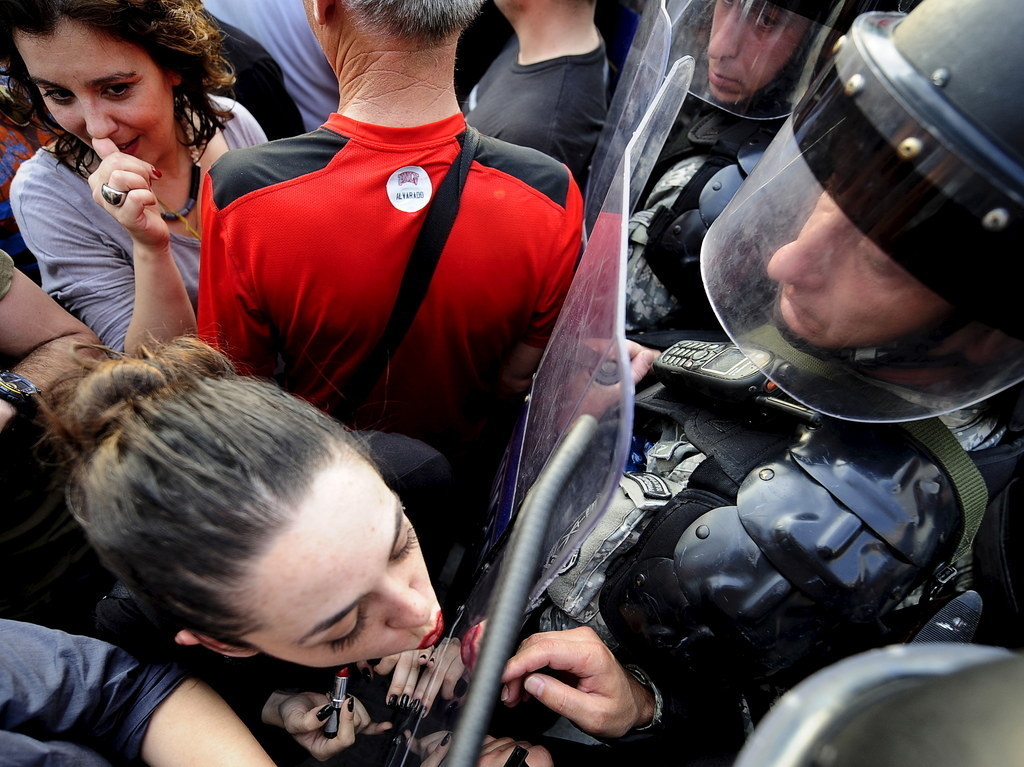 8.
This woman from Seoul, South Korea, who sat in front of the police during a protest against government policies, including reforms of the public pension system.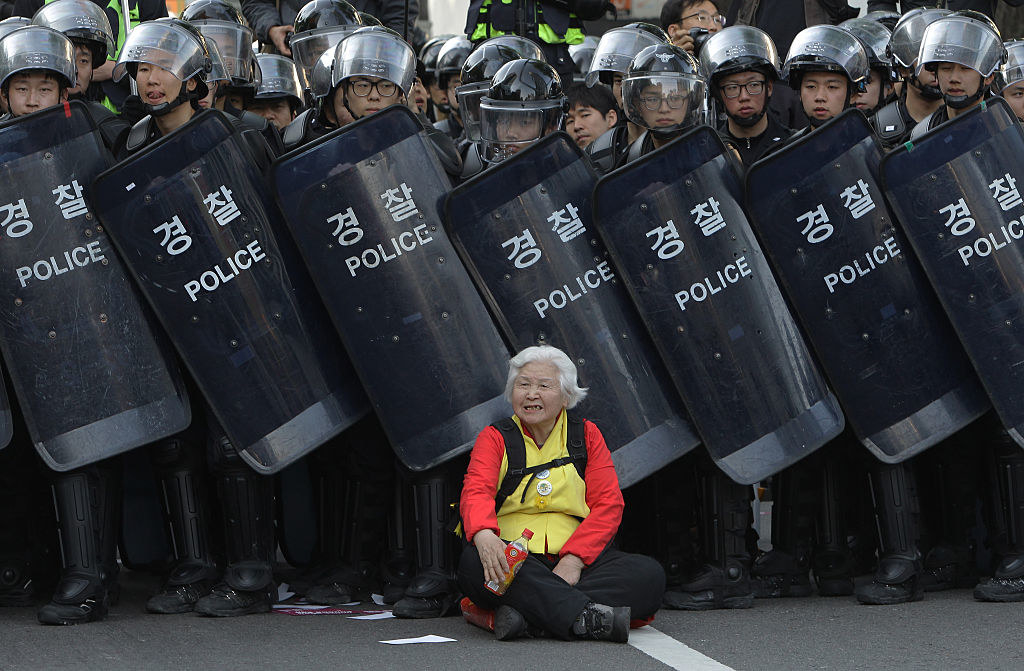 9.
The anonymous young woman who stared down the authorities during protests commemorating the anniversary of the 1973 coup in Chile.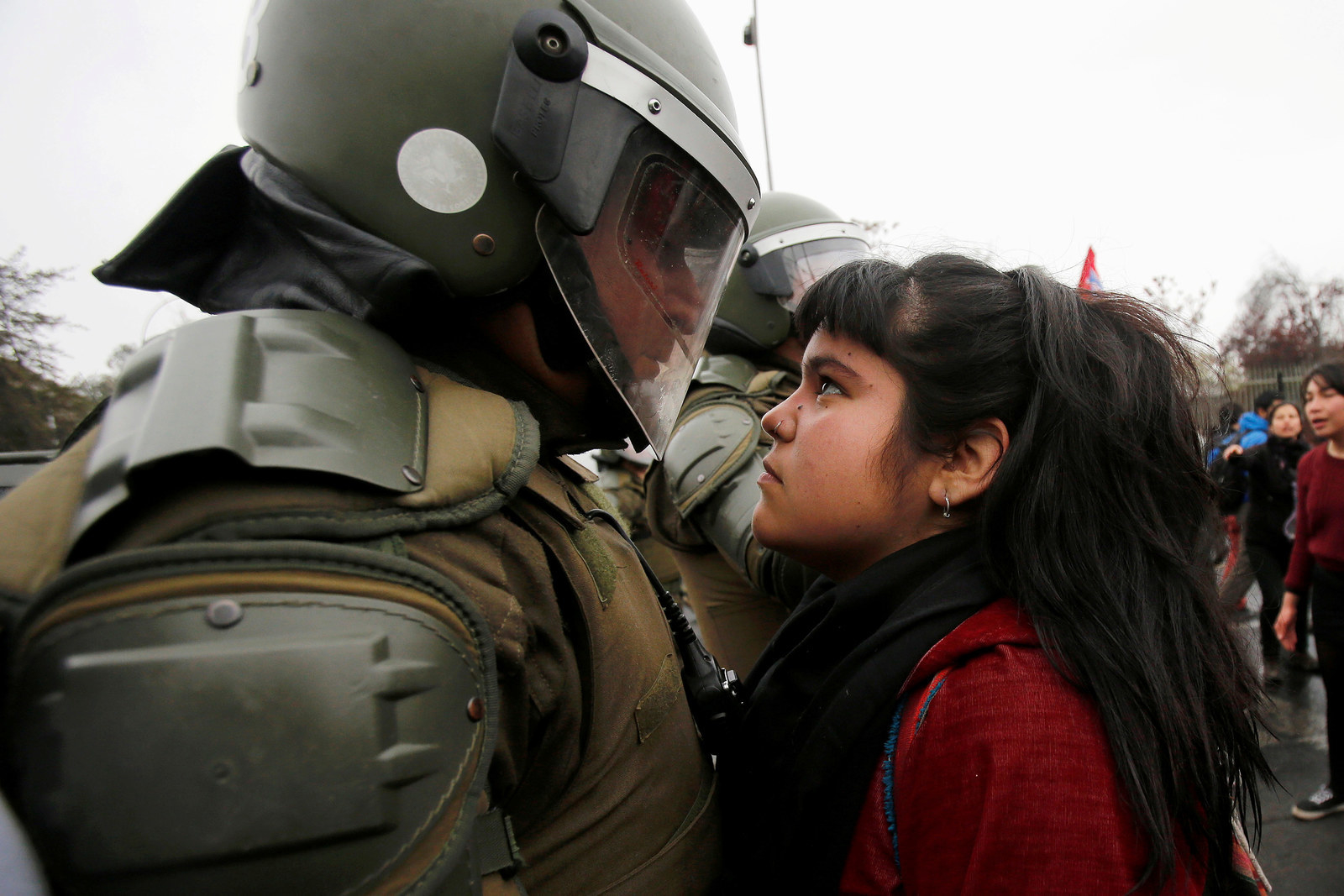 10.
Zakia Belkhiri, a 22-year-old who posed for selfies in front of an anti-Muslim demonstration in Antwerp, Belgium.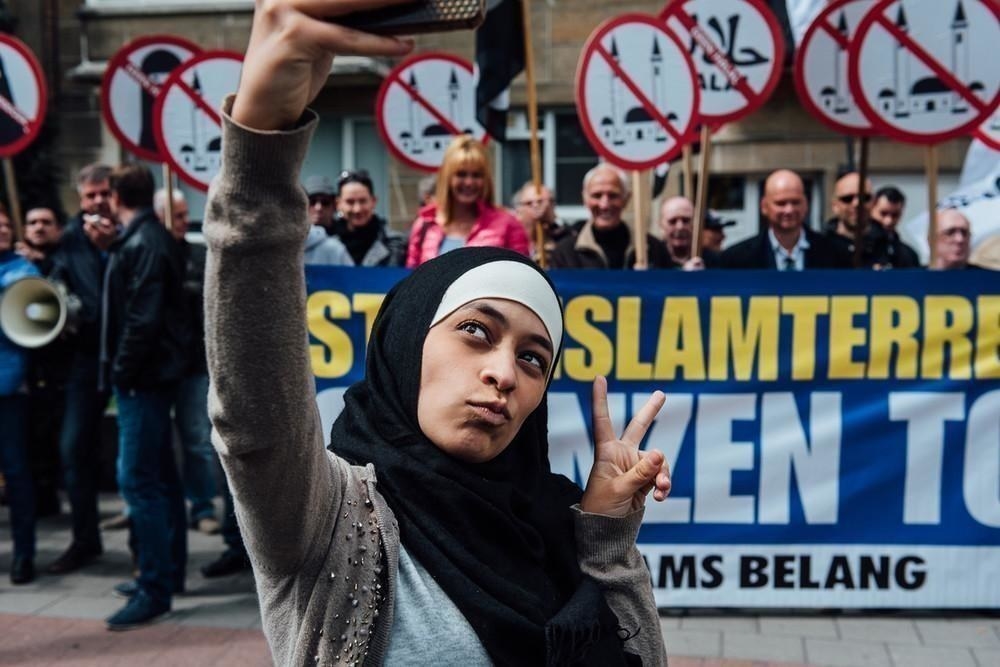 11.
Performance artist and activist Kubra Khademi, who marched through the streets of Kabul in body armor to protest the harassment of women in the streets.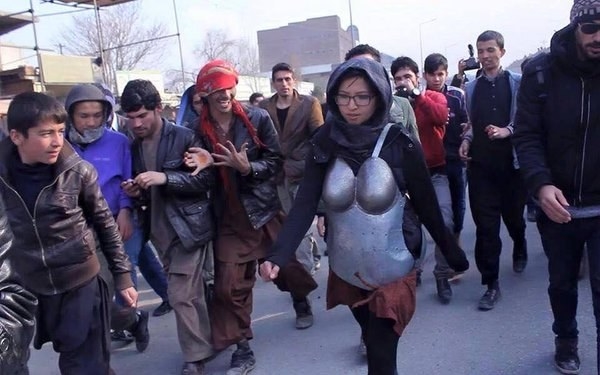 12.
Las Hijas de Violencia (Daughters of Violence), a Mexican feminist performance art group that confronts street harassment by shooting offenders with confetti.
13.
This woman with bloodied hands and arms, who defiantly gestured at the police during protests in Charlotte, North Carolina, over the killing of Keith Lamont Scott, a black man shot by a white police officer.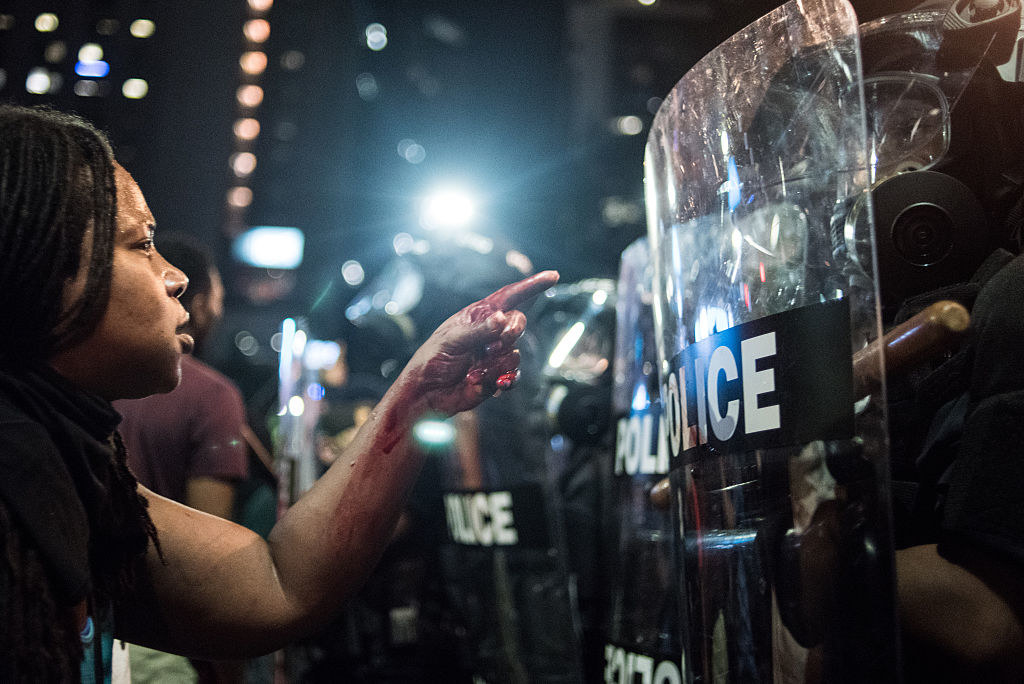 14.
This anonymous woman in a wheelchair who confronted the riot police during a protest against the inadequate welfare system in Bolivia.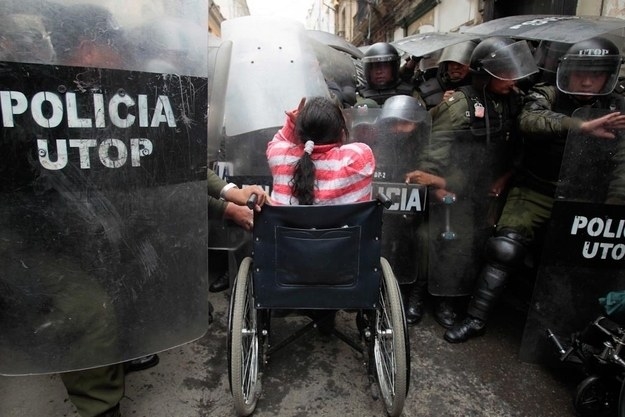 15.
And the French woman who offered a bunch of lilies to a member of the riot police during a May Day (International Workers' Day) march in Paris.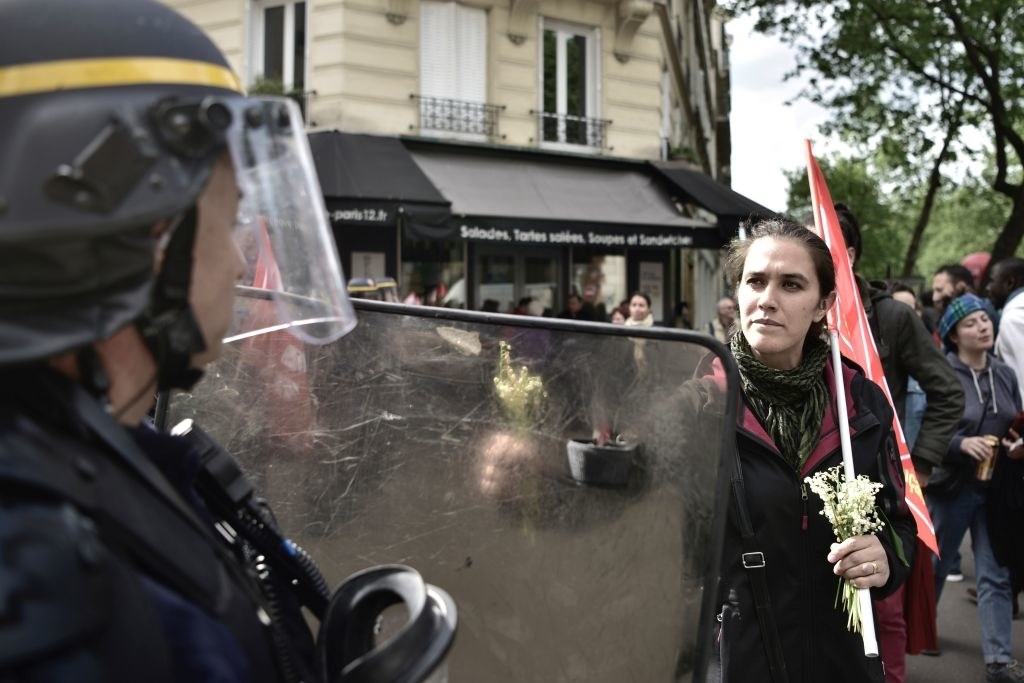 This post was translated from Spanish.