25 Historical Pictures Of Women Who Had The Ovaries To Take On Life
Forget having the "balls" to do something. We all know that this is what the expression should *really* be.
1.
The Australian Annette Kellermann (professional swimmer, writer, and vaudeville performer) was one of the first women to wear a one-piece swimsuit and proudly pose while doing so... but some thought it was inappropriate and Kellermann was arrested for indecent exposure in 1907.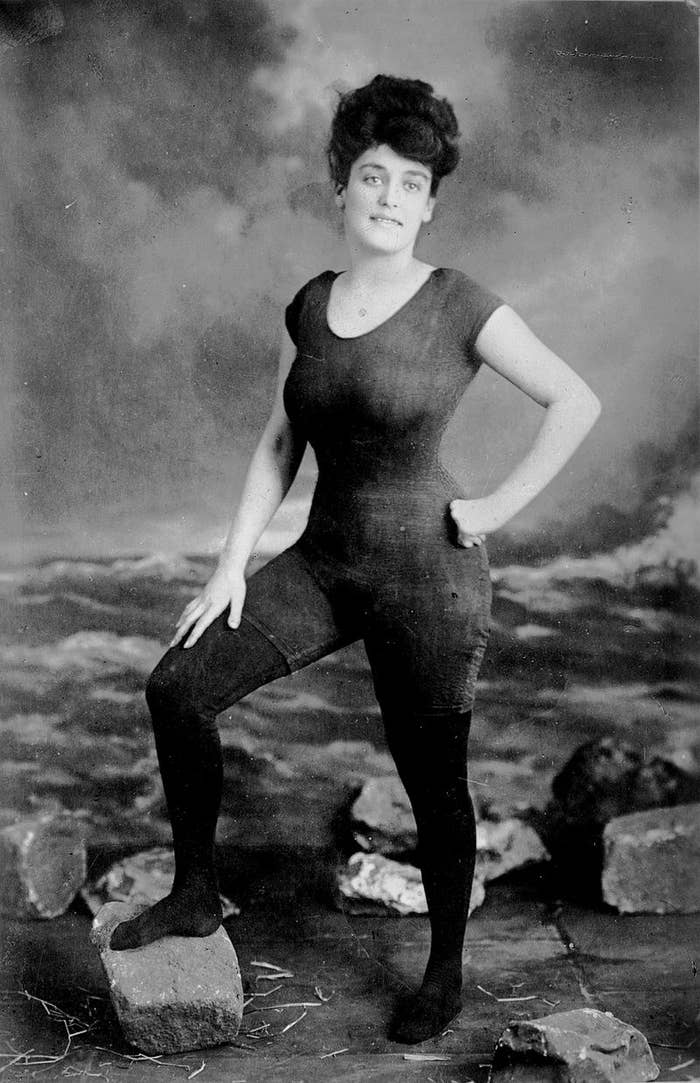 2.
Members of the first ever female basketball team in 1902.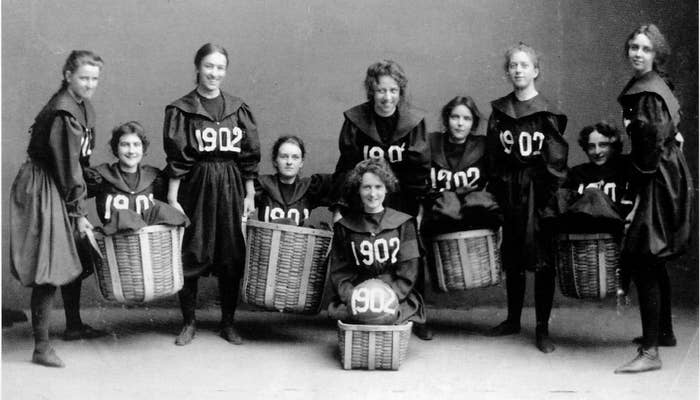 3.
Suffragists Annie Kenney and Mary Gawthorne painting on the pavement for women's right to vote in 1907.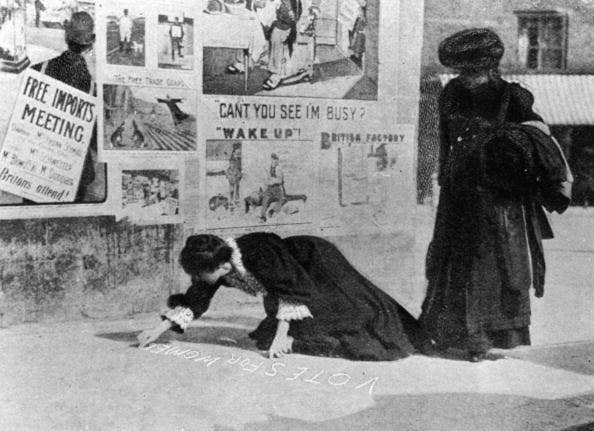 4.
This mason doing her thing in Berlin in 1910.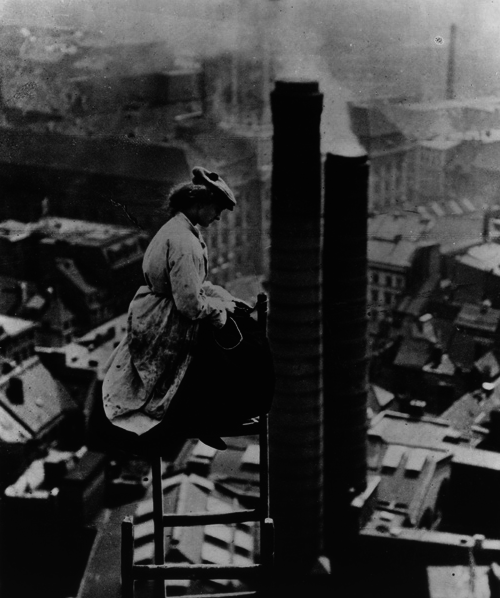 5.
The English suffragist Annie Kenney was arrested during a protest in 1913.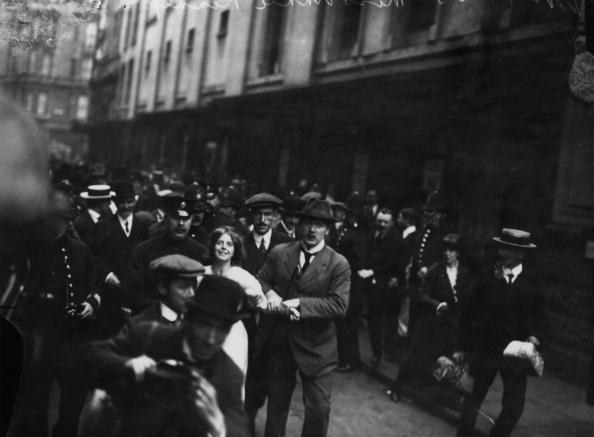 6.
Leola N. King, the first women in history to be a traffic cop, in 1918.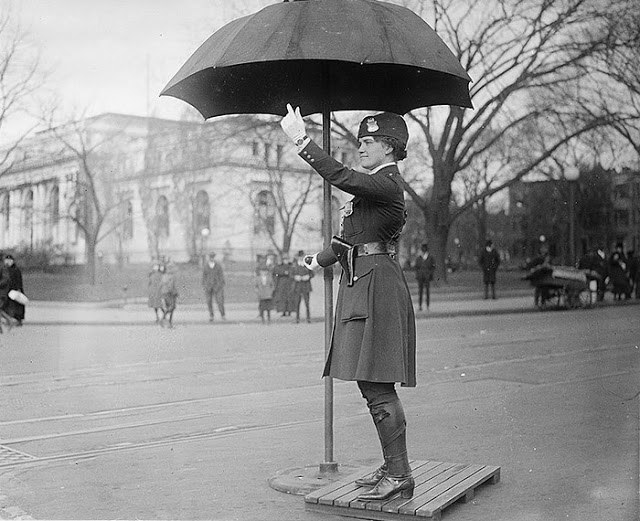 7.
These women were arrested in 1922 in Chicago for wearing "indecent" bathing suits.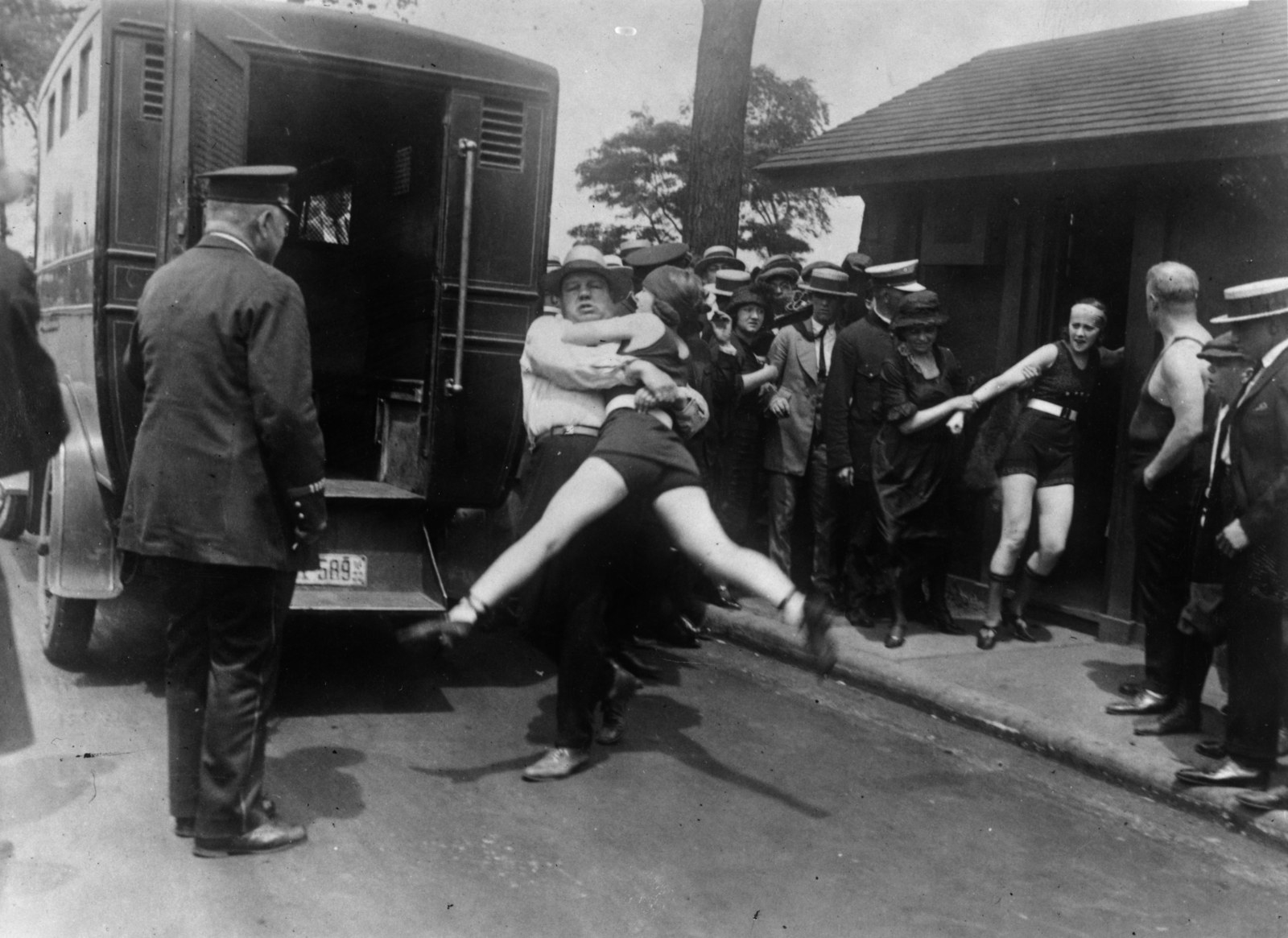 8.
Gertrude Ederle, the first women to swim across the English Channel.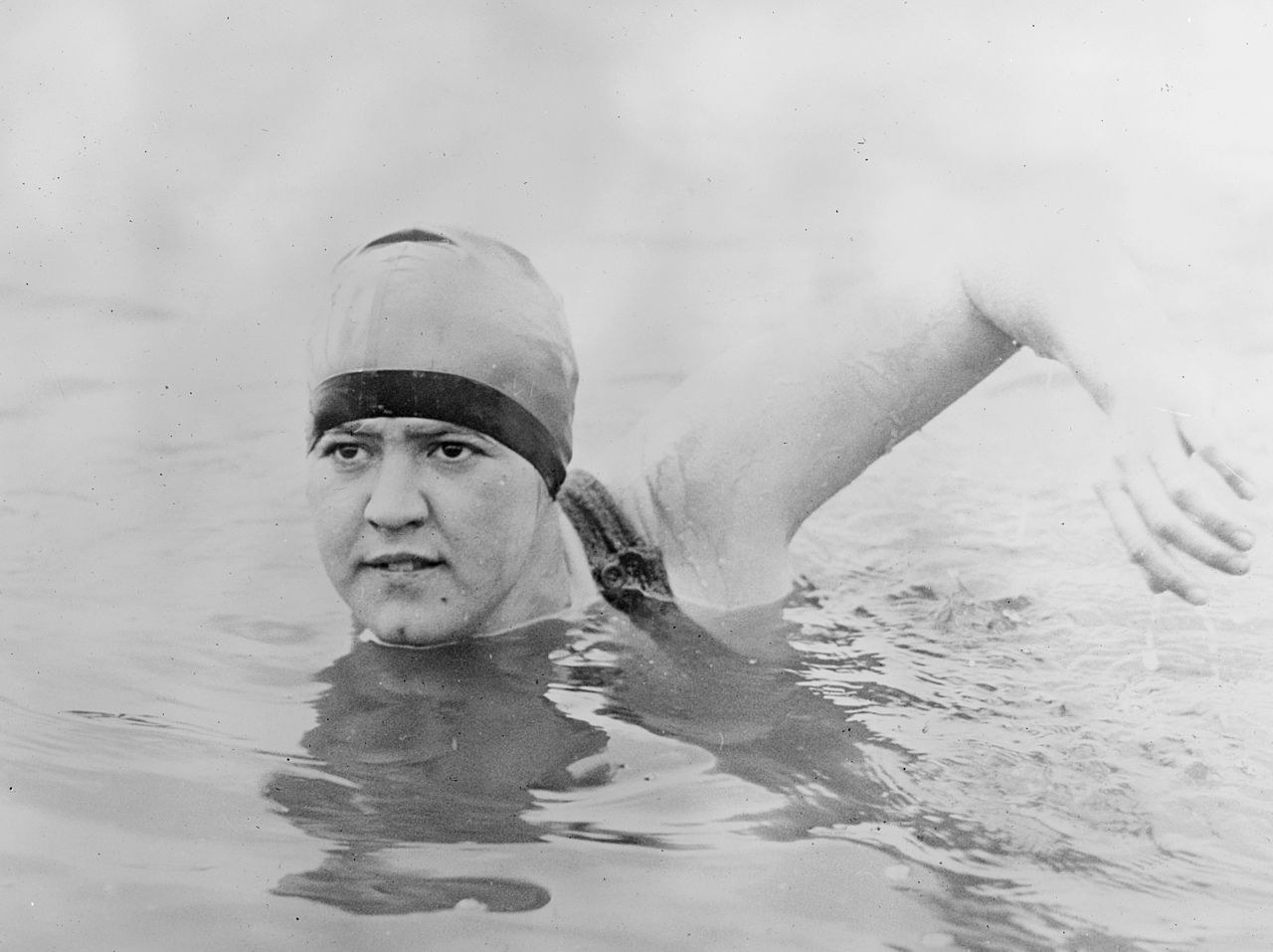 9.
In 1928, Amelia Earhart became the first woman to fly solo across the Atlantic Ocean.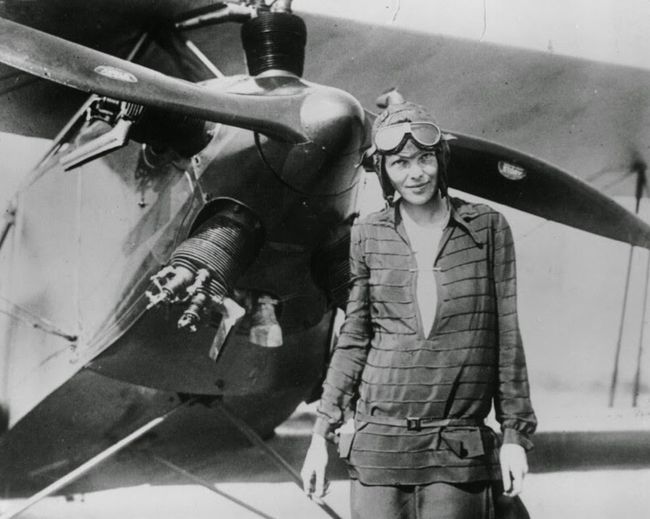 10.
Marina Ginestà, a 17-year-old social activist, journalist, and translator, on the rooftop of the Hotel Colón in Barcelona in 1936.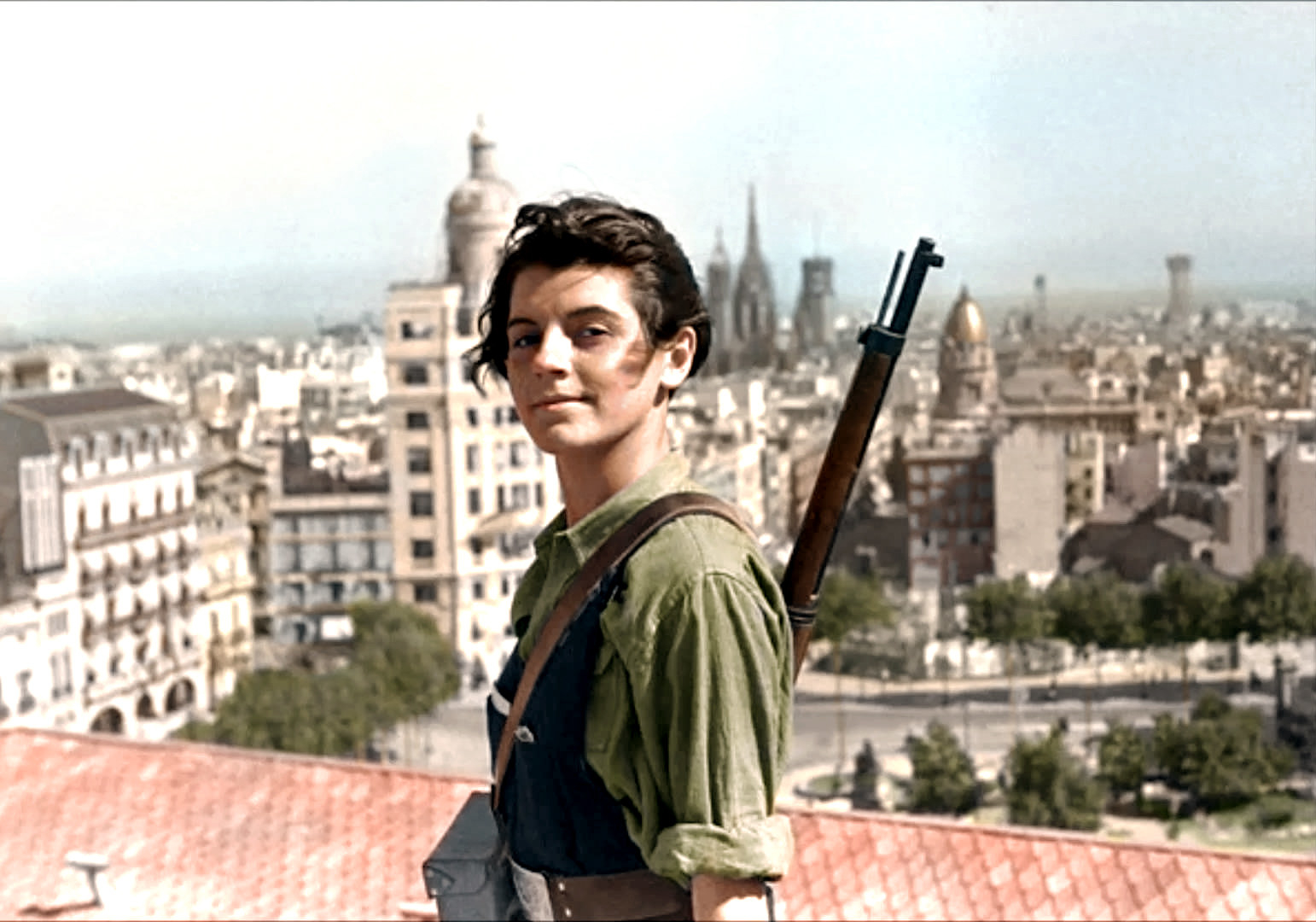 11.
The "Migrant Mother," photographed by Dorothea Lange in 1936. This photo went on to become the symbol of the Great Depression.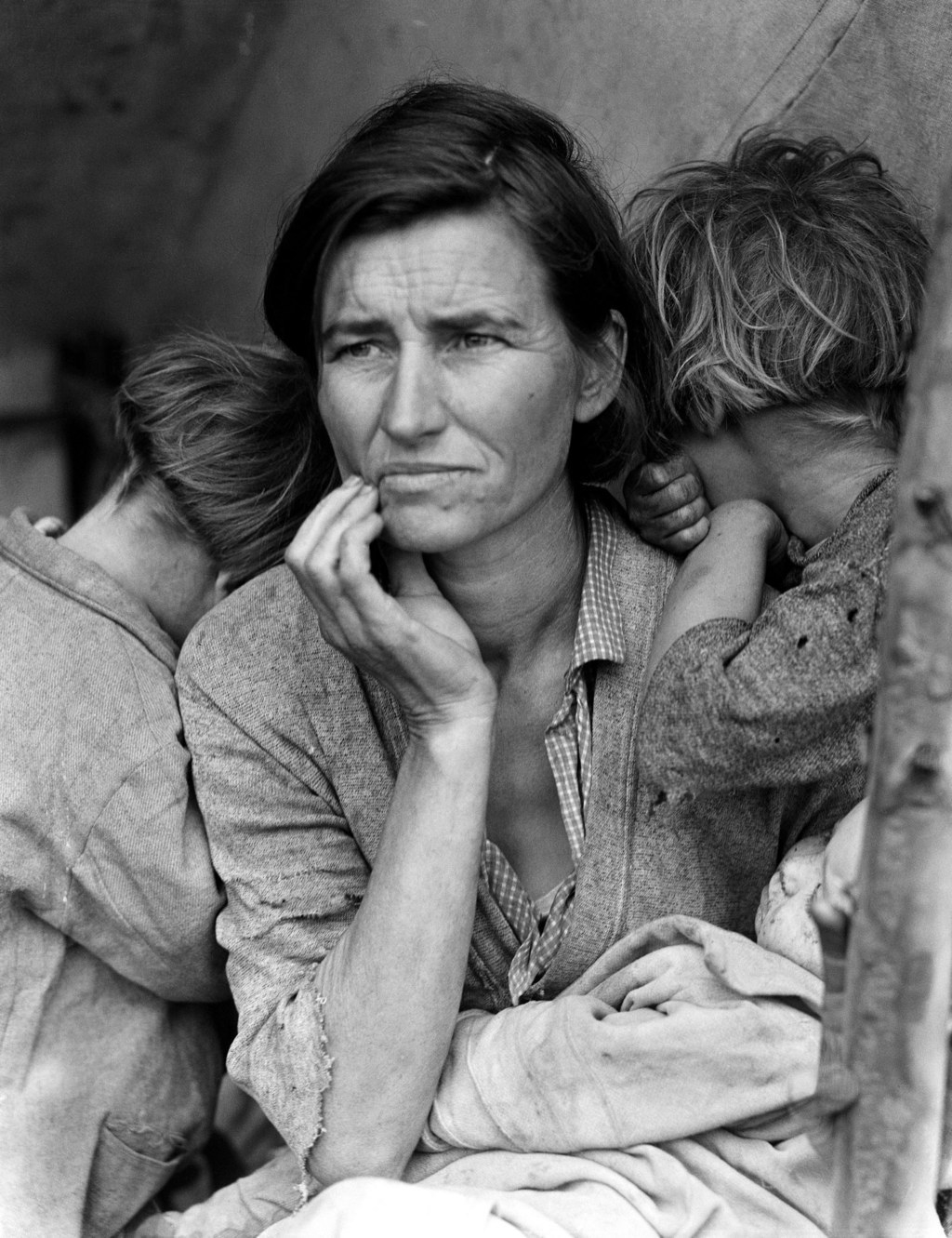 12.
Margaret Bourke-White, the first female war correspondent (she worked covering the Second World War) and the first female photographer to work for Life magazine. She got her first cover in 1936.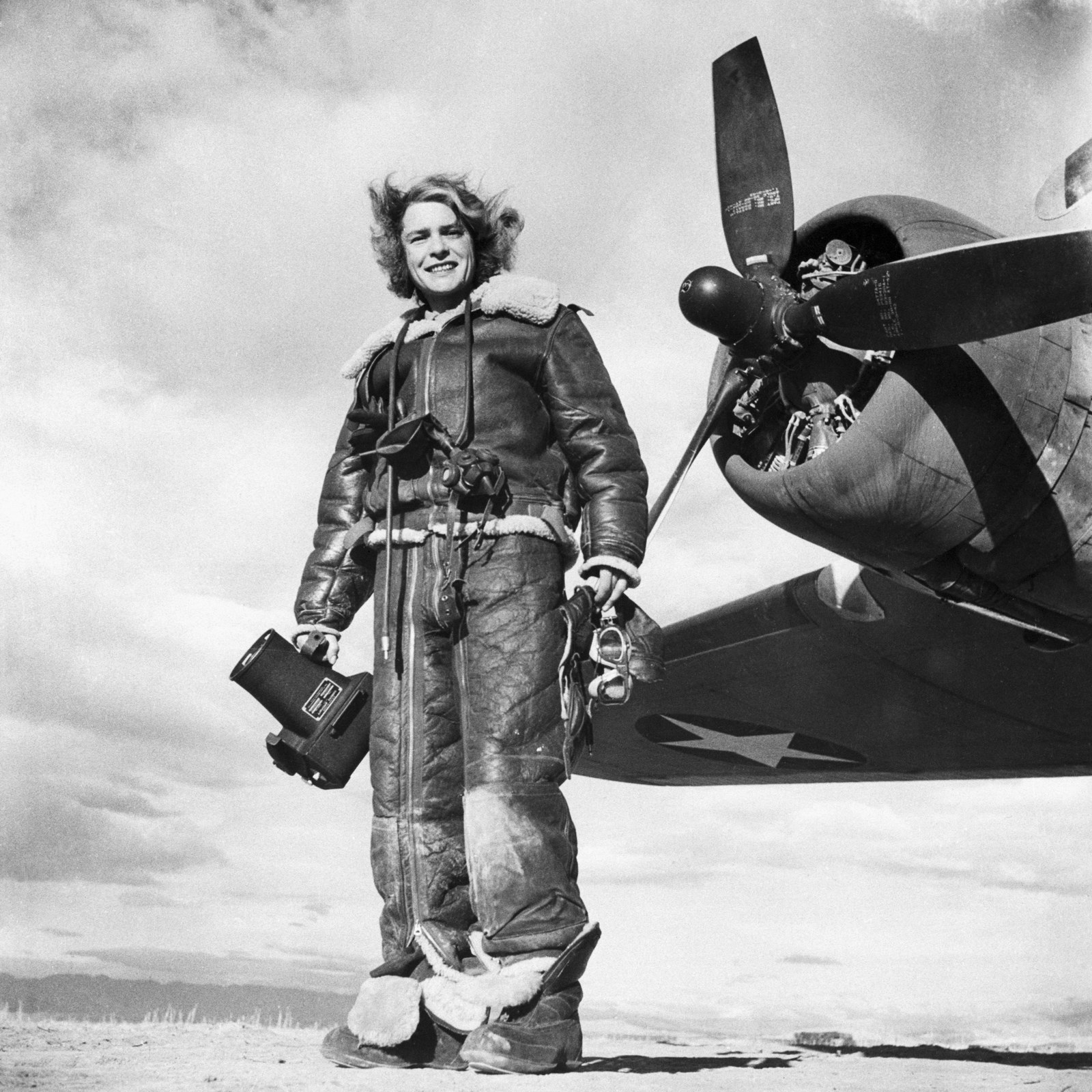 13.
Two women showing their legs for the first time while walking hand in hand in Toronto in 1937.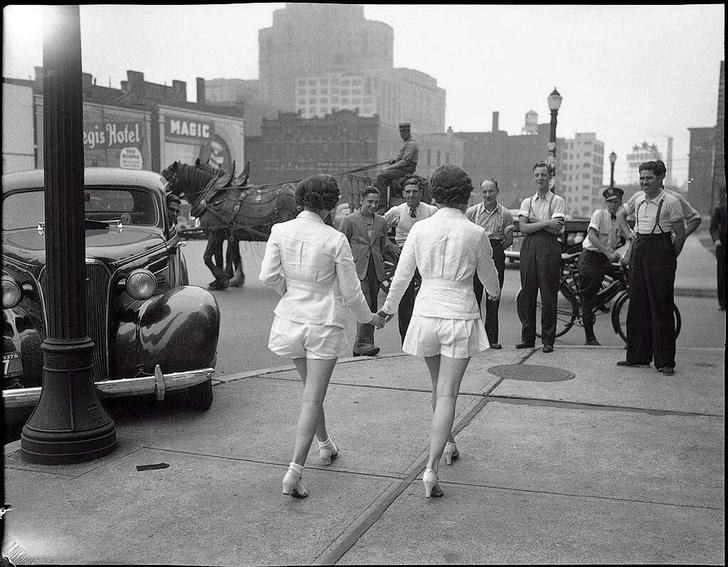 14.
Simone Segouin, member of the French resistance and an icon following the publication of this photograph, which shows Segouin at only 18 years old, participating in the resistance. She alone captured 25 Nazis.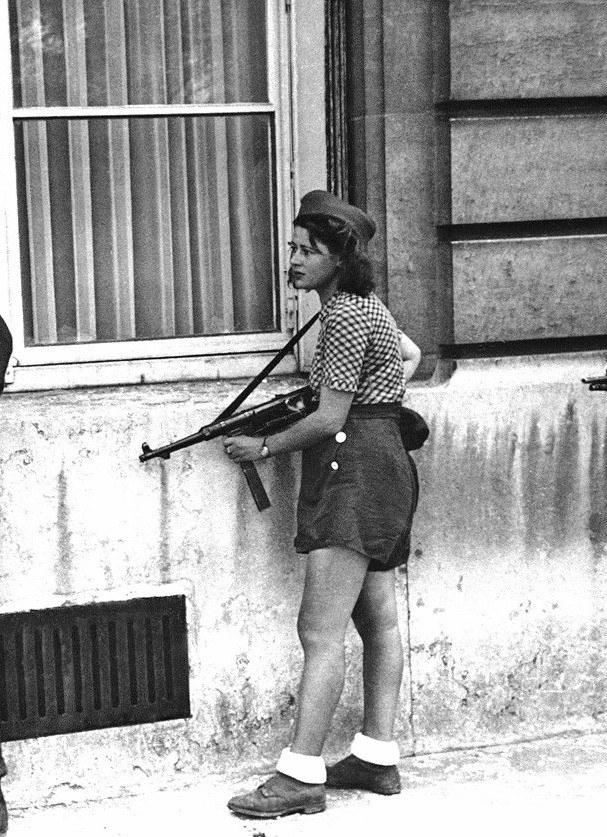 15.
This woman in Paris, who expressed her disgust at the figure of Adolf Hitler, one day after France surrendered to the Germans.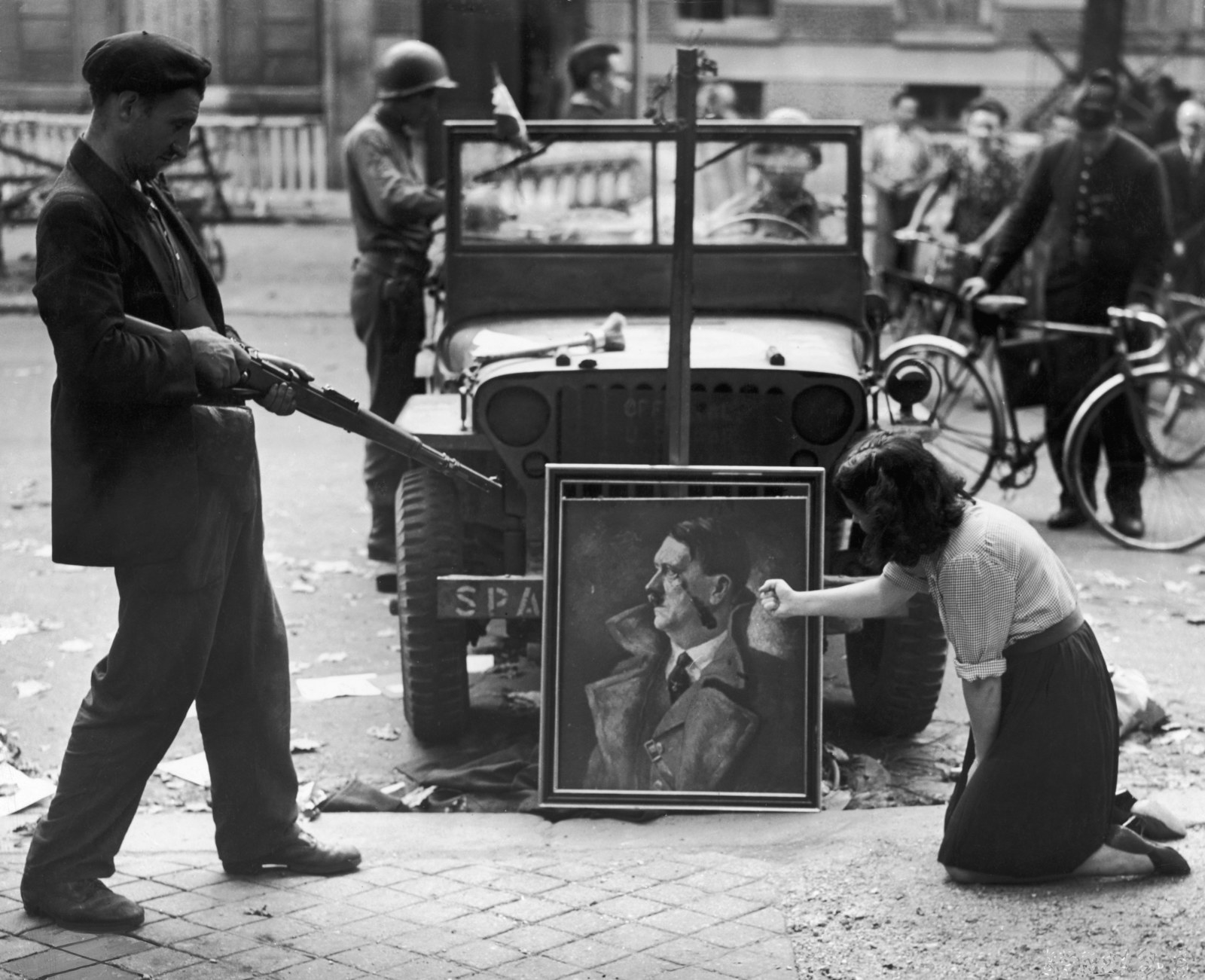 16.
Rosa Parks in her mugshot in 1955 after being arrested for refusing to give up her seat to a white man.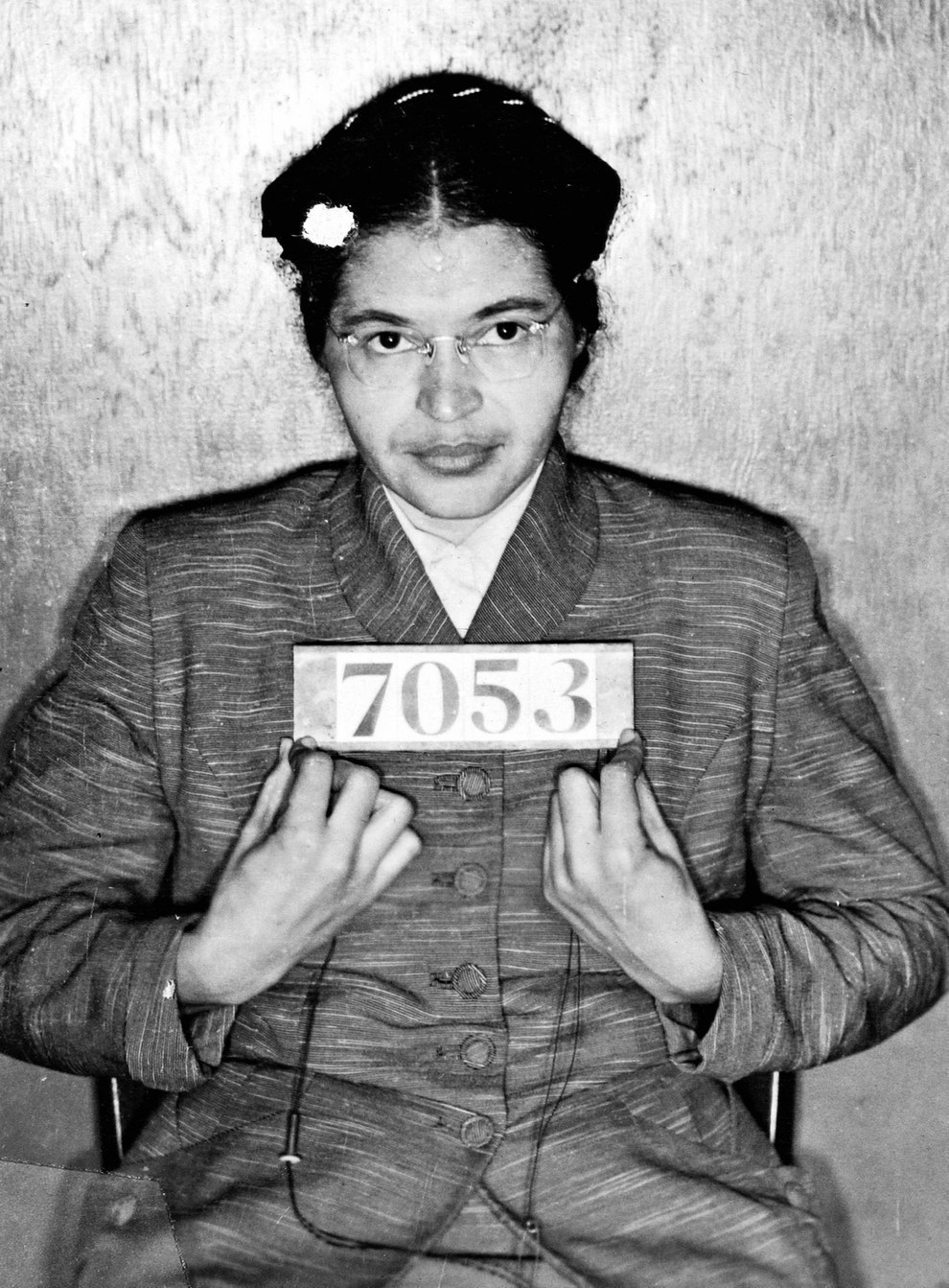 17.
Elizabeth Eckford, an icon of the desegregation struggle in the United States and part of the Little Rock Nine, on her first day of school in 1957. Even though the Supreme Court had declared that the segregation of students was illegal, in Arkansas many white students continued to resist the entrance of black students at their schools.
18.
The Soviet astronaut Valentina Tereshkova was the first woman (and the first civilian) to travel to space in 1963. Years later, she said that if she had enough money she "would travel to space even as a tourist and she would also go to Mars with a one-way ticket."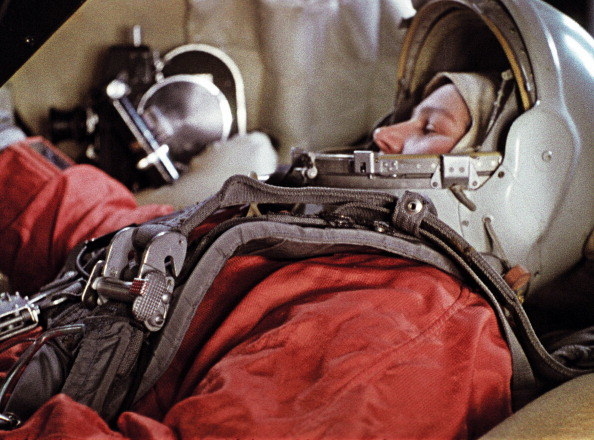 19.
Kathrine Switzer, who became the first woman to run the Boston Marathon in 1967. During the race, one of the organizers tried to forcibly remove her dorsal so she couldn't compete anymore, but her companions stood up for her.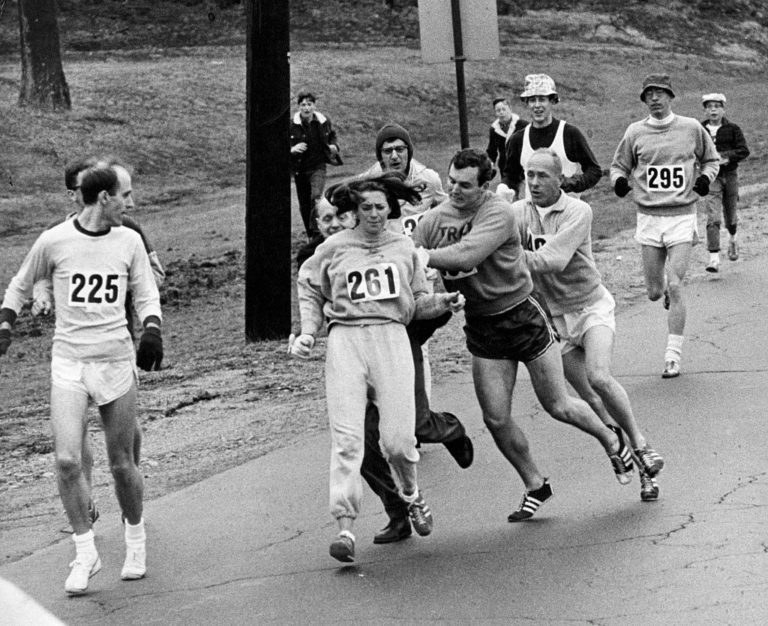 20.
Margaret Hamilton, software engineer of the Apollo program, posing next to the pile of code that she wrote by hand and which made it possible for man to step on the moon, in 1969.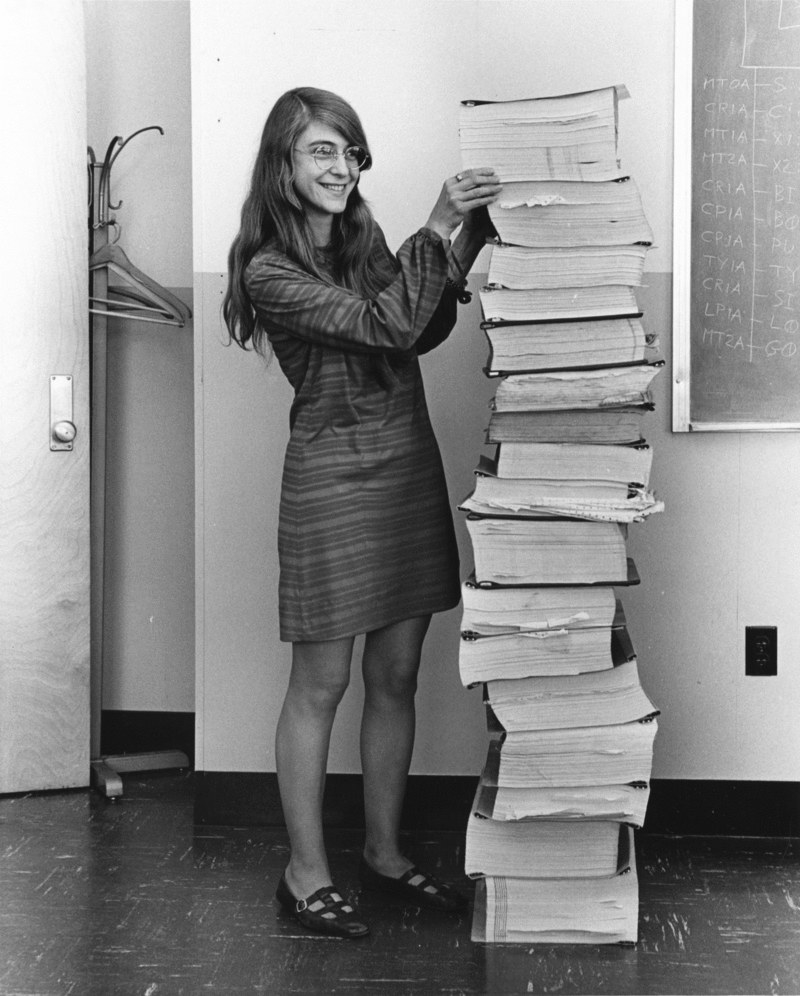 21.
This woman in a protest in favor of LGBT rights on Christopher Street in 1970 with a sign that says "I am your worst fear, I am your best fantasy."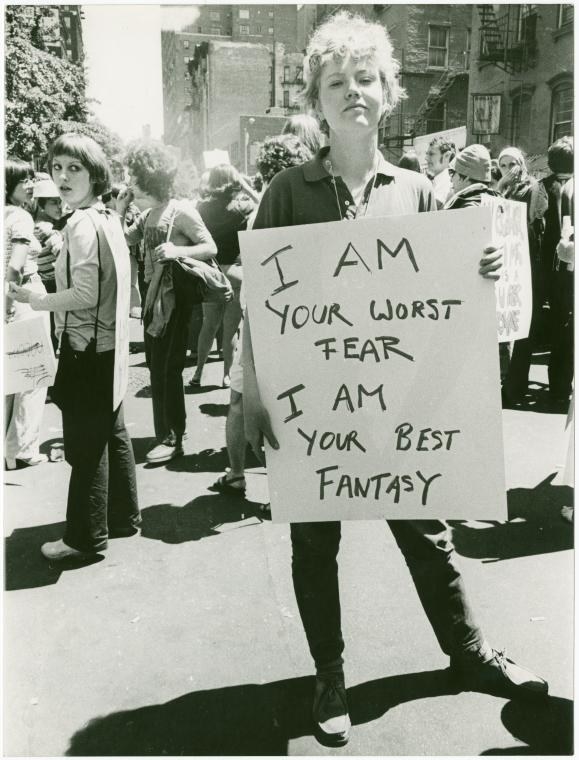 22.
Jeanne Manford protesting for LGBT rights alongside her son Morty, during the Gay Pride March in New York City in 1972. The reactions to her sign led to the creation of the group Parents and Friends of Lesbians and Gays" (PFLAG), of which Manford is a co-founder.
23.
This policewoman in Los Angeles that took care of an abandoned baby in her office as she continued working.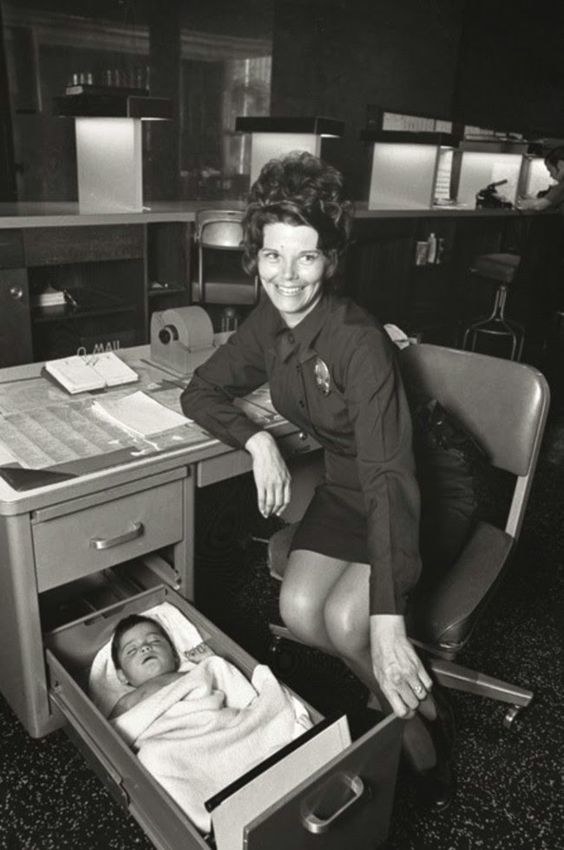 24.
Junko Tabei, who in 1975 became the first woman to reach the summit of Mount Everest.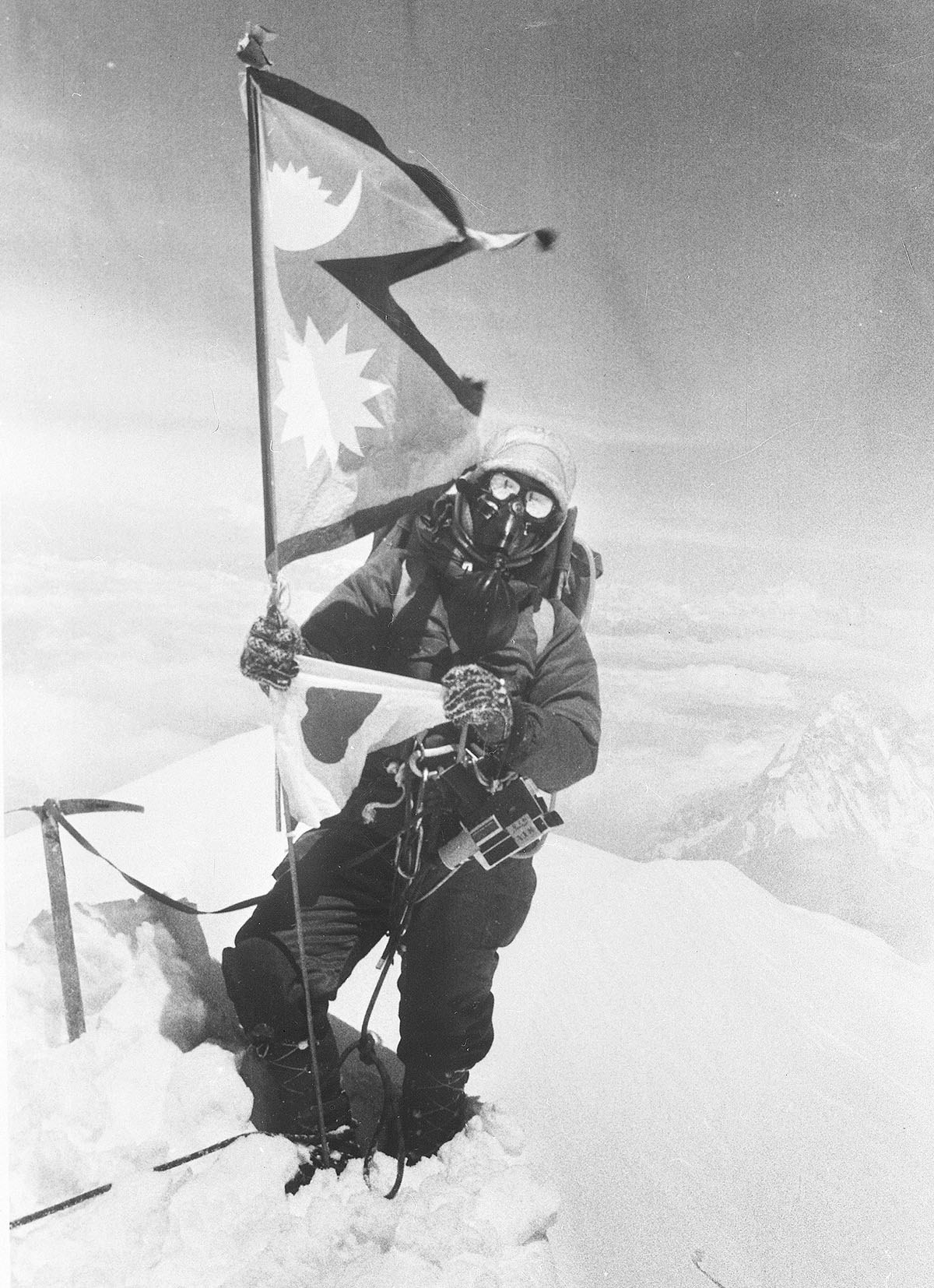 25.
A Polish woman and survivor of a concentration camp hits a Neo-Nazi with her bag in Sweden in 1985.