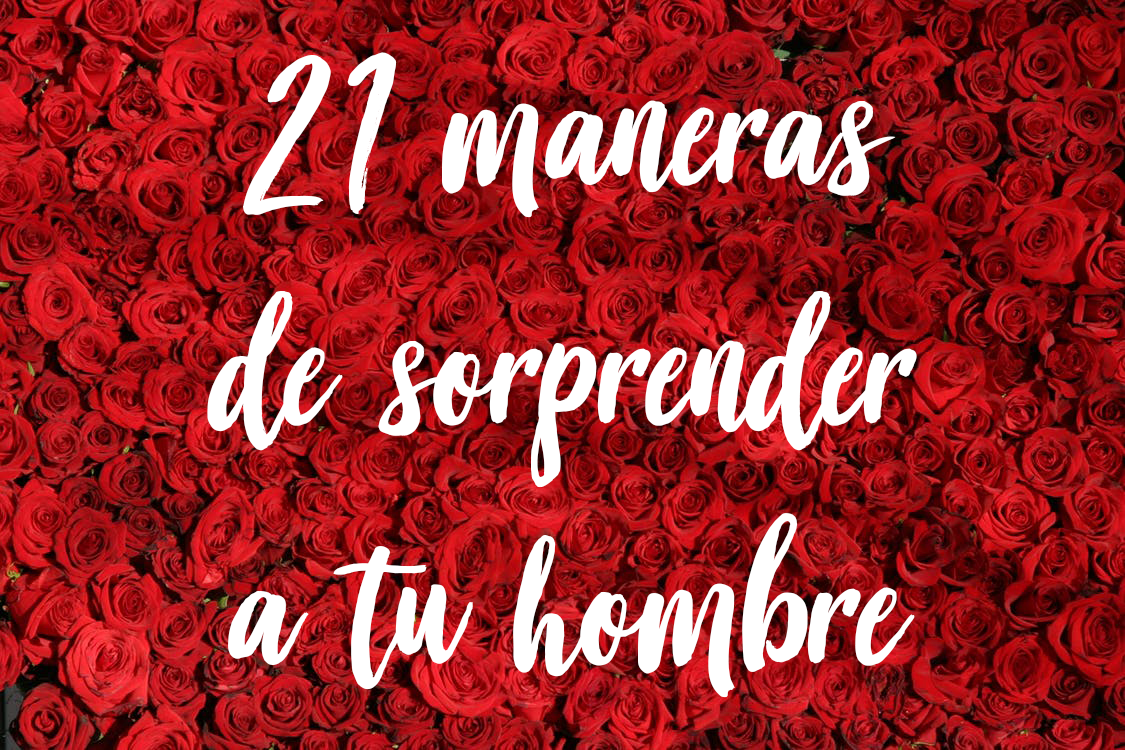 1. Justo antes de que él llegue a casa escóndete detrás de la puerta con un cuchillo jamonero y una máscara de 'Scream'.
2. Pregúntale con voz susurrante si él también ve a la niña que os mira a los pies de vuestra cama.
3. Coméntale que te has encontrado con su amigo Carlos y cuando te diga "¿Qué Carlos?", respóndele "el de los huevos largos".
4. Pásate todo el 14 de febrero comunicándote solo con maullidos y ronroneos.
5. Compra una de esas flores de payaso para ponértela en la camisa y lanzarle agua cuando se acerque a oler.
6. O mejor: cítale en su restaurante favorito y aparece completamente disfrazada de payaso.
7. Iníciate en el fascinante mundo de la halterofilia para sorprenderle levantando su coche.
8. Cámbiale su espuma de afeitar por un bote de nata montada. ¡Un detalle delicioso!
9. Confírmale que vuestro piso está construido sobre un viejo cementerio indio.
10. En lugar de decorar la cama con pétalos de rosa, decórala con patatas fritas.
11. Tira todos los muebles de tu casa y sustitúyelos por globos con forma de corazón.
12. Escríbele una carta de amor en esperanto.
13. Y luego rapéasela.
14. Regálale el disco de Fran Perea. Nadie espera que le regalen el disco de Fran Perea.
15. En lugar de lencería sexy, ¿no es mucho más sorprenderte vestirte de Crispin Klander?
16. Llévale de escapada romántica a un velatorio. Nunca olvidará un plan así.
17. Hazle un striptease con 'A toda mecha' de Santa Justa Klan de fondo.
18. Escóndete debajo de la cama y agárrale por los tobillos mientras gritas como una endemoniada justo cuando se vaya a ir a la cama.
19. En lugar de untar chocolate sobre su cuerpo, úntate entera de vaselina y rebózate después en toneladas de purpurina. ¡A todo el mundo le gusta la purpurina!
20. Haz un par de gorritos de papel albal (¡DIY!) para vuestras cabezas y dile que ahora ya no os puede escuchar la NASA.
21. Pídele que te tire del dedo.
Looks like there are no comments yet.
Be the first to comment!