Como si se tratara de un entrenamiento militar, las niñas en este video atienden instantáneamente a la voz de su comandante, mamá, pretendiendo estar dormidas.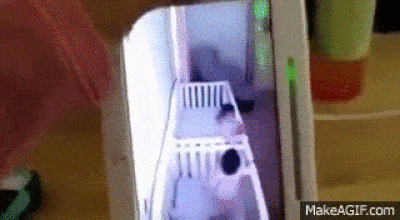 En la descripción del video Tracy escribe: "Pocas veces hablo con las niñas a través del monitor para bebés, pero cuando lo hago, esto pasa usualmente".
Las talentosas actrices son Keira y Miya.
Y su madre es la 'youtuber' de belleza, Judy Travis, 29, quien se ríe al ver el ingenioso acto en el monitor de bebés.
El video capturado en Seattle, EE.UU, ha sido reproducido más de 14 millones de veces... y el número sigue creciendo.
Looks like there are no comments yet.
Be the first to comment!