BuzzFeed and Bank of America hosted a financial wellness retreat in Miami!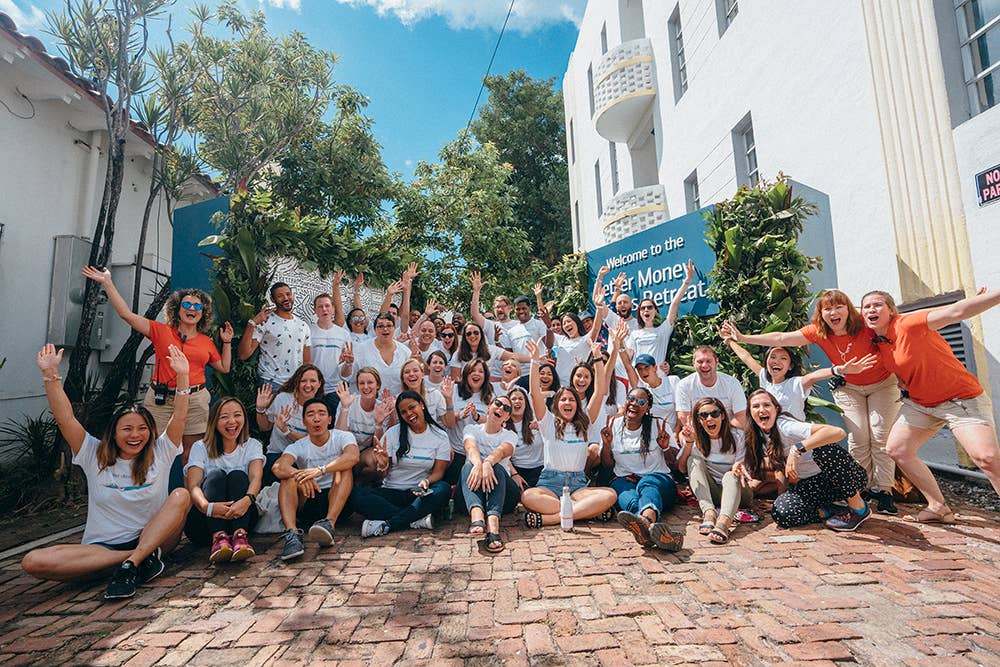 A financial wellness retreat?
Yes! BuzzFeed and Bank of America teamed up to help young adults across America beat the "comparison trap" and help them keep up with what matters.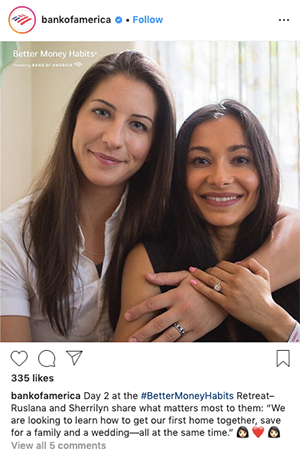 In other words, we know how daunting it can be to see others achieve big, exciting things, like buying houses or clearing their student debts, when it feels like you're miles away from doing the same.
So we aimed to shut out the noise and bring young professionals and experts together for some honest conversations.






Opening the weekend were two familiar faces with important messages.
First was Better Money Habits Retreat host Que Morgan, who encouraged attendees to be truly present in the experience.
Que, one of our brilliant 50 under 50 honorees from Camp Better Money Habits in 2018, explained what a life-changing weekend last year's event was for him. It bolstered his career and introduced him to new friends that he believes will be lifelong.
So in his words, it's important to "take a breath, take a moment" and truly embrace this special experience.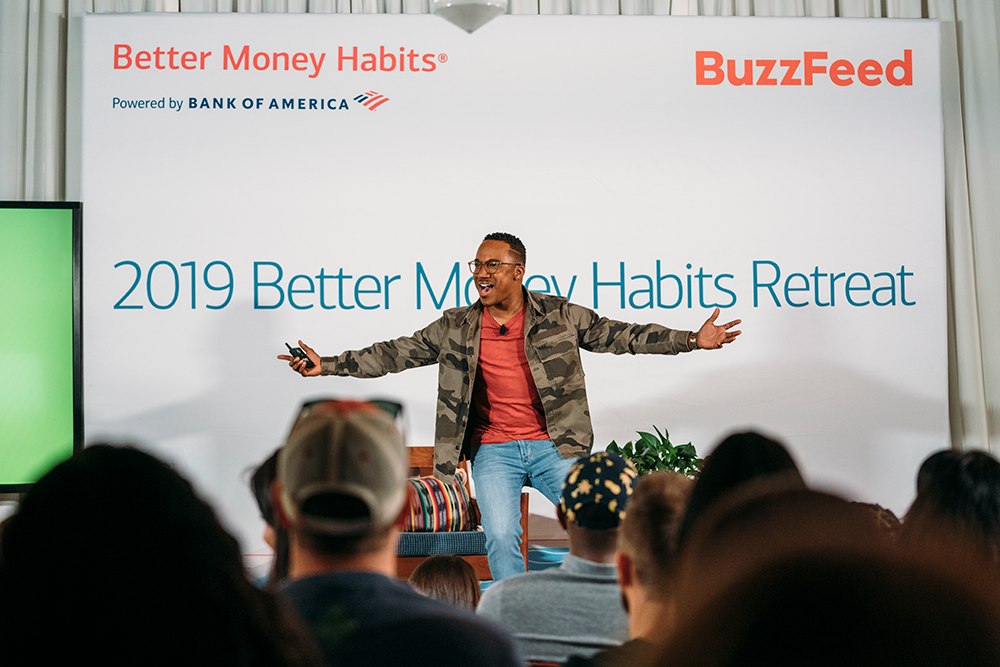 You all know Devin Lytle from BuzzFeed's hit show LadyLike. As our opening keynote speaker she came with a message of celebration. After talking about her own experiences, Devin shared some of the "wins" from the newly-arrived attendees, including: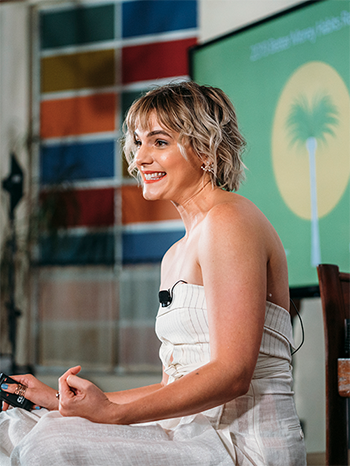 The sister helping fund her younger sibling's future education.
The mother-of-three who left her retail job to work full-time at her church.
The young man keeping himself on track despite losing his job and receiving a cancer diagnosis within two weeks of each other.
Why share? Because every time we feel lacking in comparison to others — perhaps Insta-envy or feeling ill-prepared to be an "adult" — there is always pride to be found in the obstacles we've overcome, no matter how big or small.
And it's this recognition of life's journey that can help us focus and prioritize the goals that matter.

Next, millennial money expert Tonya Rapley shifted the conversation towards the future.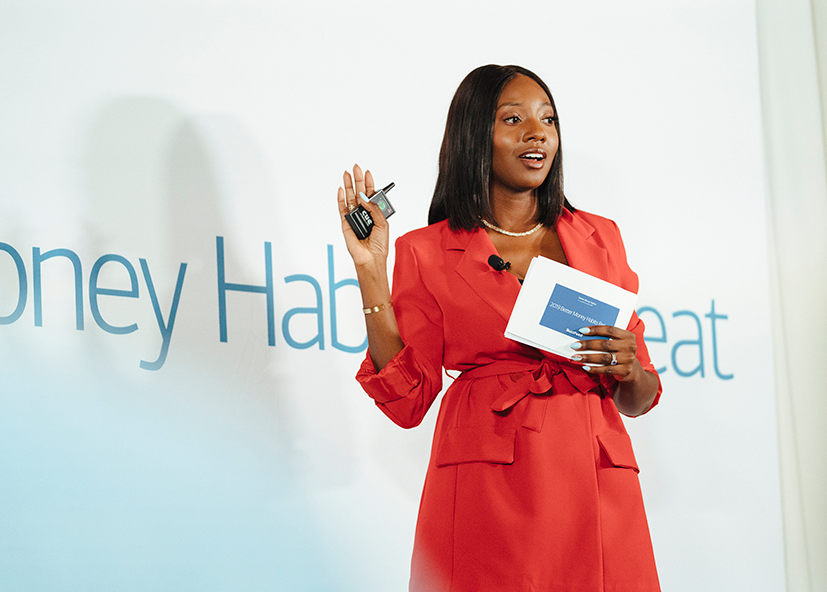 No matter what happens around it, the north star is the constant purpose that leads us towards the life that makes us happiest. To help identify that north star, Tonya posed three questions:
"What keeps me up at night?"
"What keeps me going when I want to give up?"
"I would confidently leave my family in a better place if I did..."
"Why not think about living a legacy? What's stopping you from doing that?
"Often we feel we need to choose between living and leaving a legacy," continued Tonya. "But why not think about living a legacy? What's stopping you from doing that?"
And in working with people of different backgrounds and levels of financial know-how, she highlighted three core things that hold people back:
Your network: "No one is truly self-made," said Tonya. "One of the most powerful tools we have is telling others what we want to do so they can join us on that journey."
Your habits: "When I became more disciplined with money, I found it easier to be disciplined in other areas."
Your mindset: "You are the biggest tool you have. Only you can implement the changes and start chipping away, piece by piece."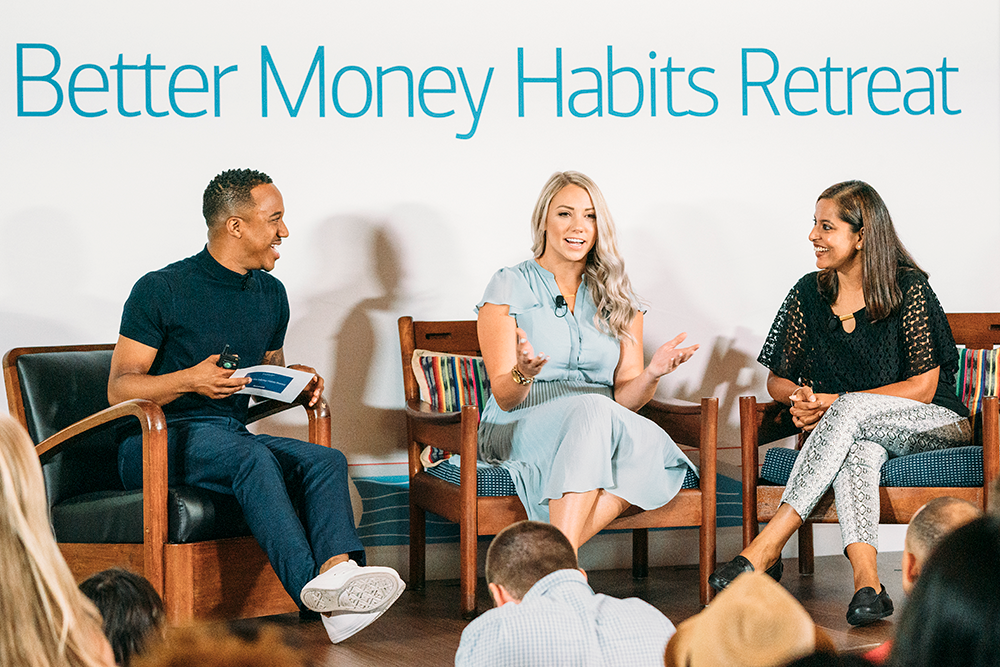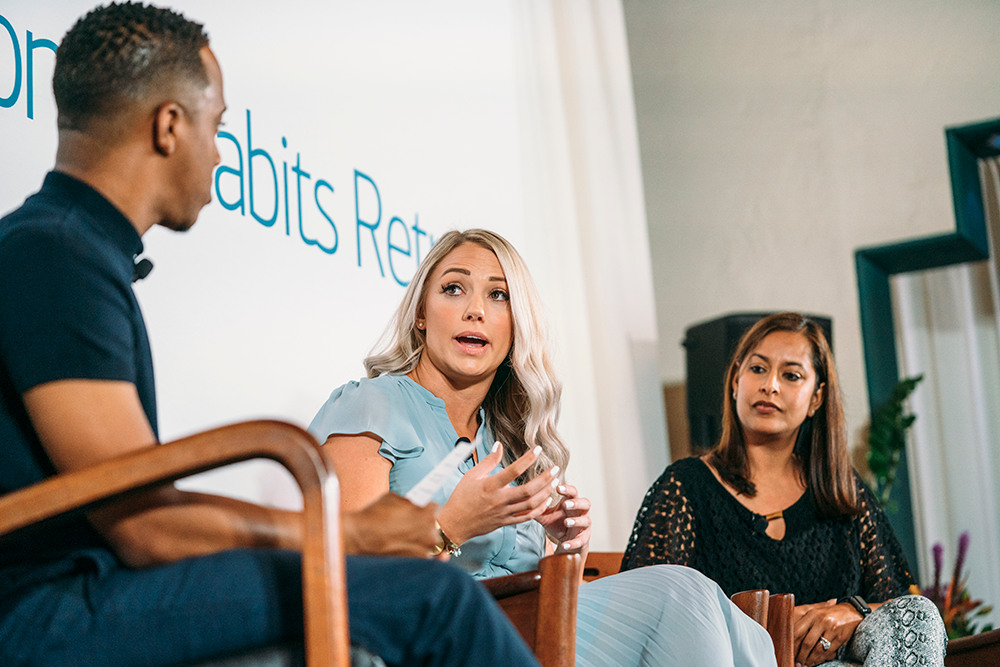 Afterwards, Que welcomed Cynthia Mitchell and Malini Petersen from Bank of America for a panel discussion.

Cynthia and Malini challenged the crowd to approach their finances by first thinking about their life priorities, like family, work, health, and giving.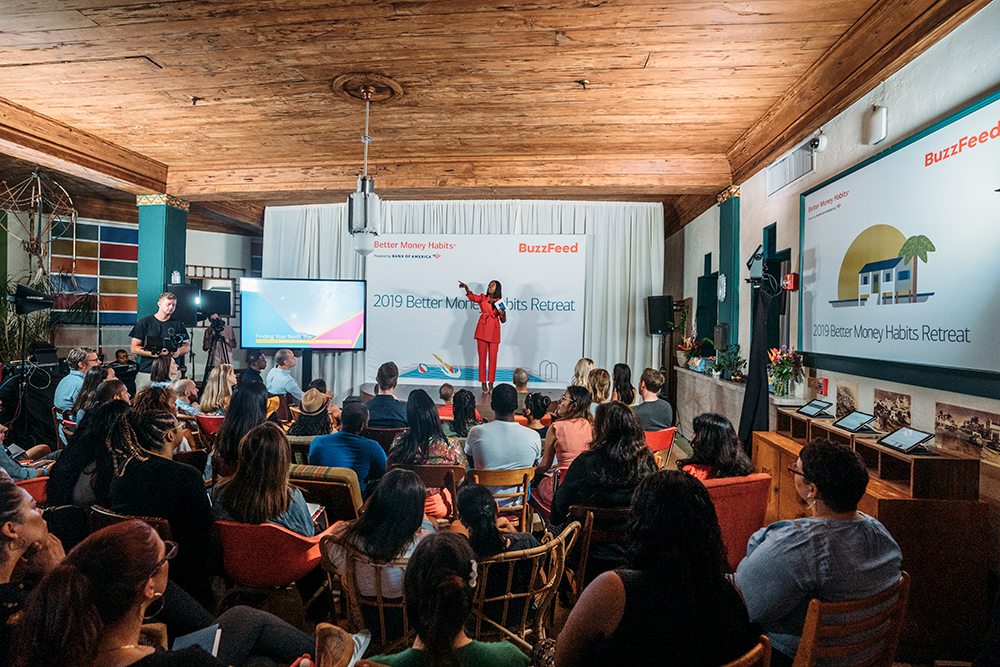 Tonya returned to the stage by reading out some common anxieties shared by the audience:
"I'm not investing enough."
"I don't have money if something goes wrong."
"I feel trapped by debt."
"I worry I won't be able to afford a home."
"I worry about having enough for retirement."
"We all share the same fears, no matter what our situation might be," said Tonya. "But I believe there are three important actions that can take you anywhere you want to go: Saving, Eliminating Debt, and Investing."
1. Saving
"Saving means you become your own bank," said Tonya. "When you have an emergency, or you decide you've had enough with your job and want to travel the world, savings allow you to go to yourself rather than somebody else."
Start small
Make it automatic (but only if you can afford to — prioritize stability first)
Incorporate technology such as apps and spreadsheets
Know what you're saving for
Create separate accounts to protect your money from you
2. Eliminating Debt
"Time spent now is earned in the future," continued Tonya. "A weekend hustling today will return the time back when you're financially secure."
Face your debt
Analyze why you accumulated the debt in order to avoid it recurring
Focus on one debt at a time
Find extra money by getting creative with your time and resources
Get professional help if you need it
3. Investing
"The biggest issue I see is that people just don't get started," said Tonya. "They get fired up and motivated to learn, but they sleep on it and fail to follow through. Develop a strategy to remain consistent."
Define success for you
Audit your current actions
Speak with a professional
Get started!
Be consistent with your contributions
Diversify
"I learned the importance of not flaunting it, but living it. Shock people with how financially secure you are."
Before she finished, Tonya shared one last crucial tip with attendees. "Creating a goal using S.I.T.A. makes it easier for you to break down and understand what your goal is," explained Tonya:

Specificity: Be as exact as you can. If you have a loan to pay off, write down every single cent.
Intention: Why are you doing this? Use this intention to keep yourself on track when it gets tough.
Timeline: Set a hard date for when you plan to achieve your goal.
Accountability: Who is going to keep you honest? Bring them along on your journey too.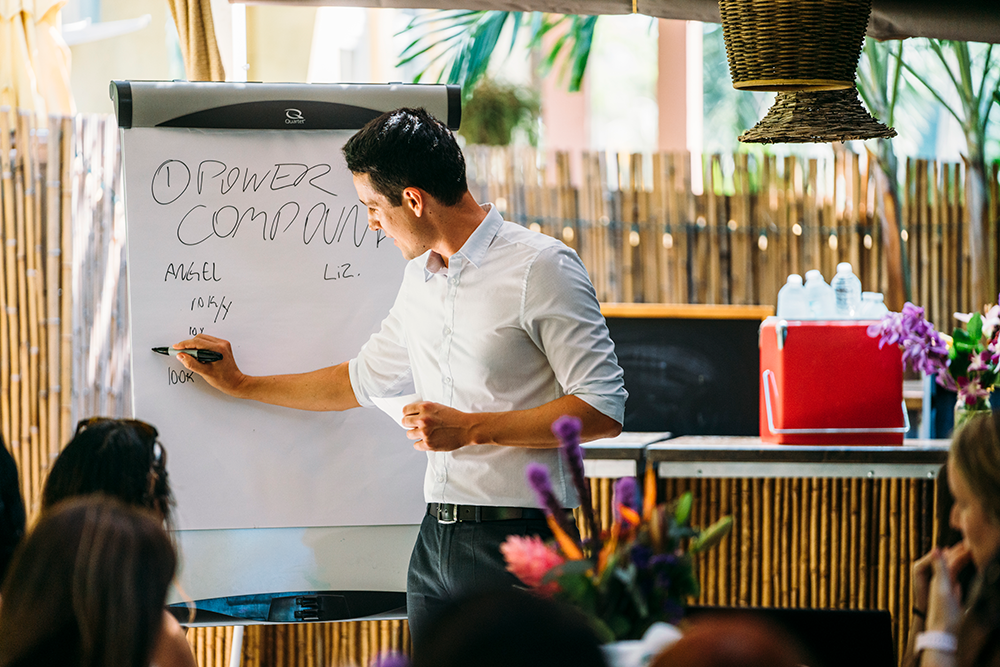 Attendees then had the chance to join breakout sessions led by various experts to help build blueprints towards their financial goals.
#1: Entrepreneurship
Led by Brandon Bryant (Harlem Capital), Zarina Bazakova, and Joseph Nazario (Bank of America).
Top Tips:
1. Set up a professional support system, ranging from accountants to potential mentors.
2. A strong business plan maps out the next 3-5 years and is reviewed regularly.
3. Take time to review all potential financing options that could be available, including government-backed loans, venture capital funding, and research grants.
#2: Home
Led by Hannah Williams (BuzzFeed's Mom in Progress), Anthony Corona, and Argenis Figueroa (Bank of America).
Top Tips:
1. Increase your credit score before buying a home could reduce your interest rate on a mortgage.
2. Research your options. 8 in 10 first-time homebuyers put down less than 20% as a down payment.
3. Consider investing in insulation to lower your energy bills and increase the value of your home.

#3: Couples & Family
Led by Timothy Goodman (Artist, Designer, and Muralist), Marcela Gallego, and Courtney Prior (Bank of America).
Top Tips:
1. Weigh your prospective wedding costs against other financial goals — such as buying a house or paying off student debt — to keep perspective on what's important to you.
2. Combining finances may not be for everyone. A linked account could be a happy middle ground between joint and separate accounts.
3. Consider a "financial date night" as a reason to sit down regularly and talk about your financial future together.
#4: Investing & Retirement
Led by Daniel Bochnia Stapff and Mathheus Ale (Merrill Lynch).
Top Tips:
1. Start early! Even if it's just a small amount.
2. Make the most of tax advantages during your peak earning years.
3. Try the Merrill Edge® Personal Retirement Calculator to see if there is a gap between what you'll have and what you'll need when you finally retire.

If there's one thing to be learned from the Better Money Habits Retreat, it's that financial health is intrinsically tied to mental, physical and spiritual health. Our attendees made sure to take a little time for mindfulness.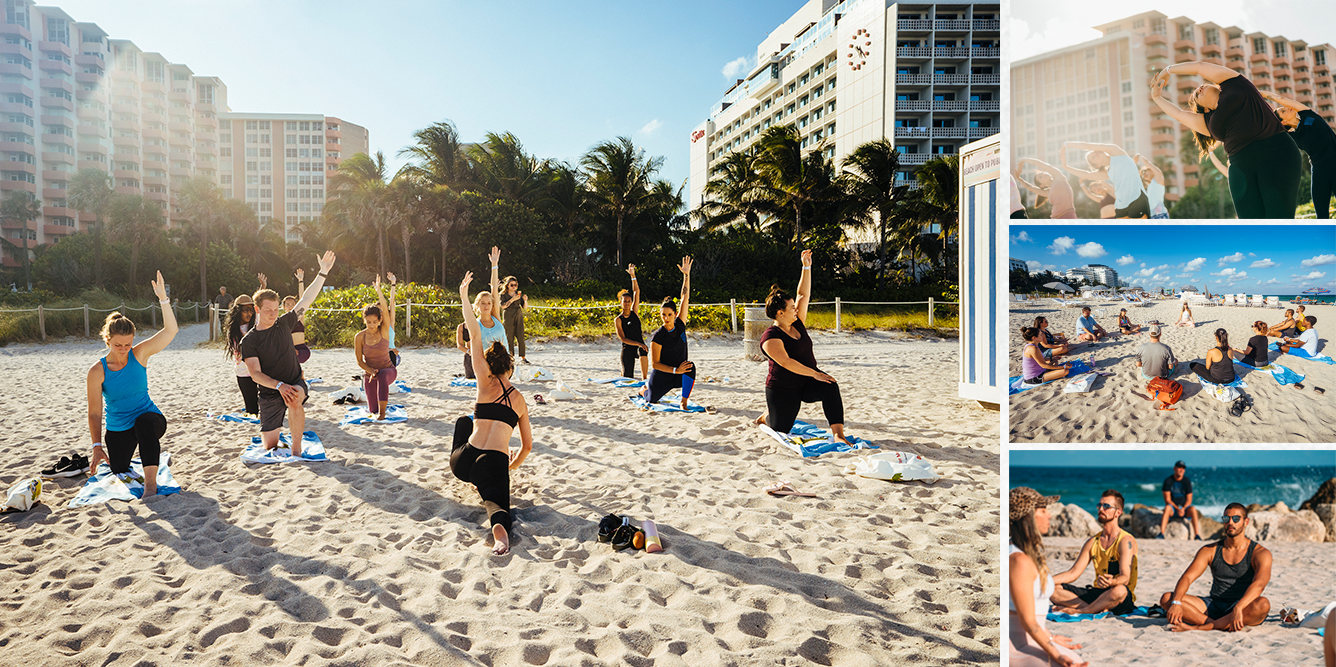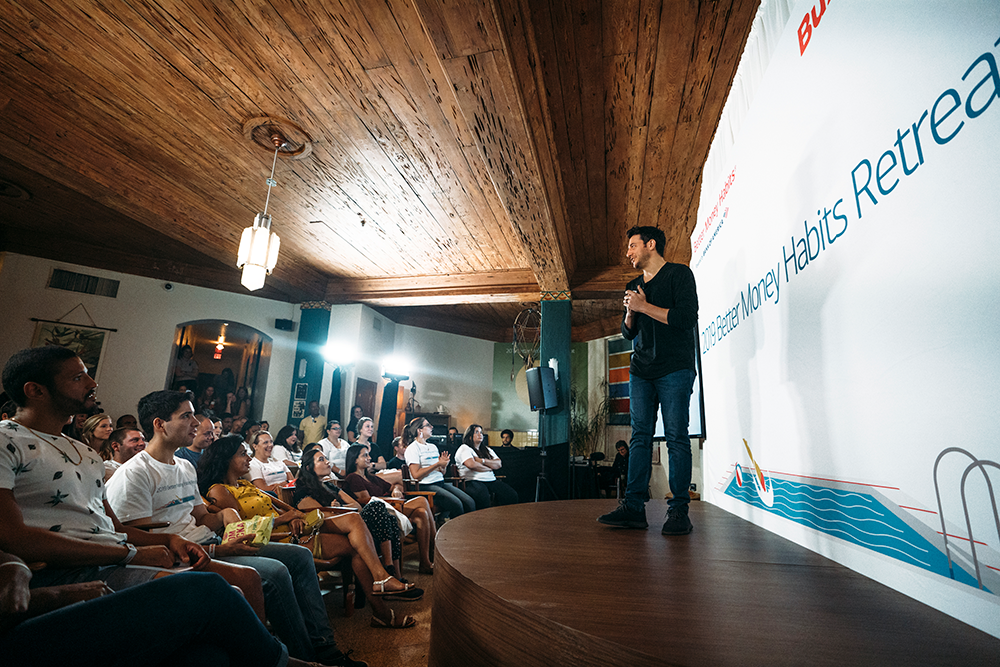 As the Retreat drew to a close, Wait But Why founder Tim Urban delivered some colorful musings on a key obstacle facing attendees once they returned home: procrastination.
A self-described "master procrastinator", Tim took the crowd inside his mind to explain what causes us to become distracted from our long-term goals, before sharing some strategies for maintaining future momentum.
And on that note, the Retreat was concluded and our amazing, inspiring, motivated young adults went back into the world to put their new Better Money Habits into practice.

Make personal finance a priority and feel empowered to achieve your goals with help from Bank of America's Better Money Habits®.
Paid for by Bank of America, N.A., Member FDIC.