Keith has very sensitive skin, so for his facial, aesthetician Katie Laster suggested a general men's facial with light enzymes and a cool globe treatment.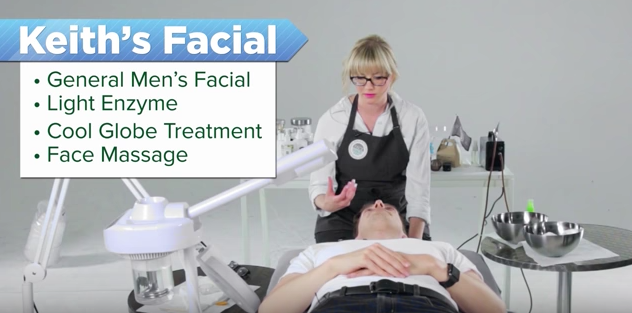 Zach, on the other hand, had a few blackheads, so Katie recommended a blueberry detox peel to cleanse his pores.
Katie then used a professional strength blueberry enzyme peel to exfoliate the dead skin cells*.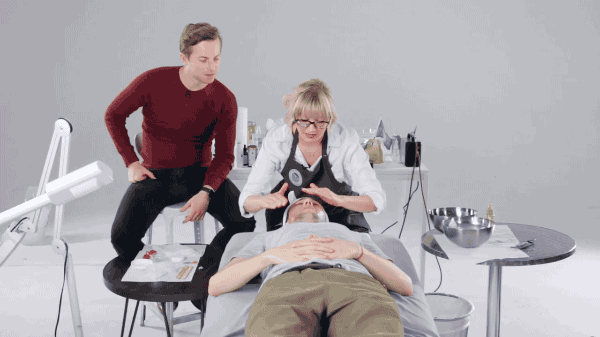 As the enzyme peel started working, Zach's face started turning red and burning.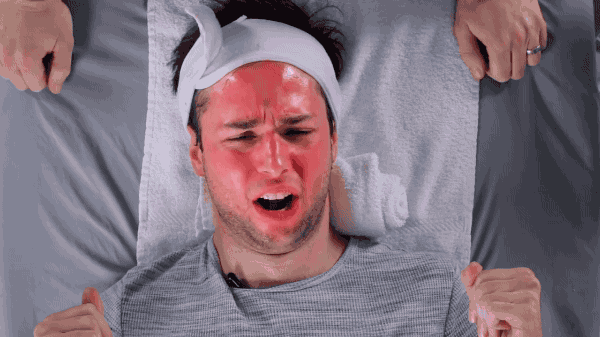 Up next for both guys was the extraction, which consists — exactly as it sounds — of extracting dirt and grime from the pores.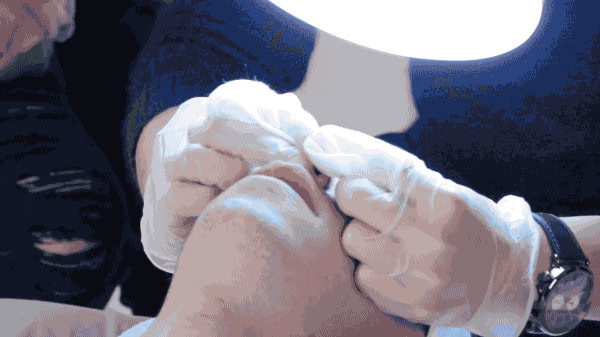 After that, Keith got a cool globe massage to lower inflammation and tighten pores, while Zach got high frequency shocks to bring oxygen to the surface and kill bacteria.