Getty/Ethan Miller

As of 2017, Panic! At the Disco's discography includes: A Fever You Can't Sweat Out (2005), Pretty. Odd. (2008), Vices & Virtues (2011), Too Weird to Live, Too Rare to Die! (2013), and Death of a Bachelor (2016).

Via Ethan Miller/Getty

Getty/Scott Gries

Ryan and Jon cited "creative differences" as the reason for the split.

Via Getty/Scott Gries

Getty/Kevin Winter

"Lying Is the Most Fun a Girl Can Have Without Taking Her Clothes Off"

"I Write Sins Not Tragedies"

"The Only Difference Between Martyrdom and Suicide Is Press Coverage"

"The Only Difference Between Martyrdom and Suicide Is Press Coverage"

Their first single was released on September 27, 2005.

Via Getty/Kevin Winter

Who is this?

Getty/Ethan Miller

Dallon is the band's bassist.

Via Getty/Ethan Miller

Getty/Frazer Harrison

The band had it's beginnings in the "city of sin."

Via Getty/Frazer Harrison

Getty/Isaac Brekken

Which P!ATD music video is this picture from?

Fueled By Ramen/Getty

The shot is from the first music video off of their second studio album, Pretty. Odd..

Via Fueled By Ramen/Getty

Getty/Noam Galai

The band had written songs for a follow-up album to A Fever You Can't Sweat Out to be released in 2007, but those songs were scrapped because the band did not like the sound.

Via Getty/Noam Galai

Getty/Kevin Winter

The Wanted, "Glad You Came"

P!ATD has covered "Bohemian Rhapsody," "Karma Police," and "Slow Motion."

Via Getty/Kevin Winter

Kevin Winter/Getty

Panic! At The Disco has been nominated for two GRAMMYs: The first in 2009 for "Best Boxed or Special Limited Edition Package" for their album Pretty.Odd, and the second in 2017 for "Best Rock Album" for Death of a Bachelor.

Via Kevin Winter/Getty

Ethan Miller/Getty

Dan has been Panic!'s drummer since 2013.

Via Ethan Miller/Getty

Getty/Kevin Winter

"Miss Jackson" is a song off Panic!'s fourth studio album, Too Weird To Live, Too Rare To Die.

Via Getty/Kevin Winter
Only A True Panic! At The Disco Fan Can Pass This Test
You didn't do so hot. Go listen to P!ATD on repeat for a while and come back and try again!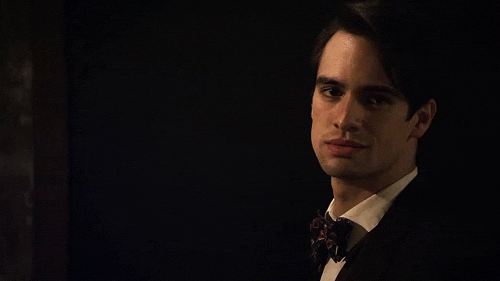 Not bad, Brendon would be a little proud!
You know a lot about Panic!, but you could definitely brush up on some trivia and give it another shot!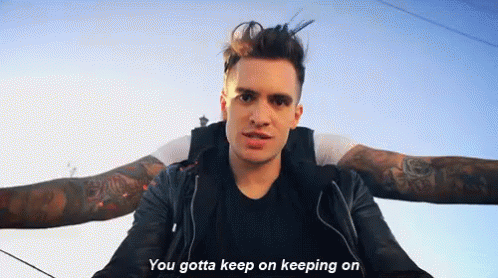 OK, Brendon Urie would be proud AF of your knowledge. You know probably all there is to know about P!ATD, you little sinner, you! Now go listen to Death of a Bachelor on repeat!