Getty Images

United States vs. Washington

Getty Images

Getty Images

Getty Images

A state of mind wherein someone fully intends to commit a criminal act

In property law, "mens rea" is used to describe a piece of property that has not met all applicable zoning requirements

The act of unintentionally breaching a contract

It is a term meaning "to cease an action immediately"

Getty Images

A sworn statement made in writing while under oath

The removal of evidence from trial that has been obtained through illegal means

A document submitted to a court as evidence before it has been submitted to a judge for review

A decision made by a judge based on the failure of one party to appear in court

Getty Images

Getty Images

A term used to indicate that two parties have mutually agreed to form a contract with one another

A gathering of two parties and their lawyers prior to any official trial proceedings in an attempt to settle their dispute before going before a judge

It is when one business firm makes an offer in the form of a written contract and the offeree responds with its own written contract

This is when a judgement is made regarding a thing (i.e. property), so that it affects the people involved in a lawsuit

Getty Images

A document used to determine ownership when settling property disputes in court

A civil wrong for which the law provides a remedy

A contract that derives its value from the assets with which it deals

A clause in a contract that allows for one party to exempt themselves from an agreement after a certain period of time has elapsed

Getty Images

Getty Images

Getty Images

A petition to appeal the judgement on a case

An order from a higher court (i.e. The Supreme Court) ordering a lower court to turn over a case

A contract that grants the seller of a piece of property the ability to terminate the sale up to 15 days after the date of sale

A document stating the facts of a particular case as they were said during a defendant's deposition

Getty Images

Getty Images

A point is factual, but not able to be used in court as evidence

An employer is responsible for the actions of his/her/its employee during the course of employment

A penalty may be imposed on someone other than an employer when an employee is found to be negligent during the course of work (i.e. the employee)

A point of argument is invalid or irrelevant

Getty Images

Motion for express judgement

Motion for summary judgement

Getty
If You Can Get 12/15 On This Test, You Must Be In Law School
You're definitely not in law school. At least we hope not, or your future clients are in some serious trouble!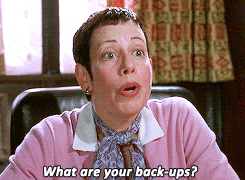 Ehhh, you did okay. You ~might~ be in law school, but you should probably start paying more attention in class!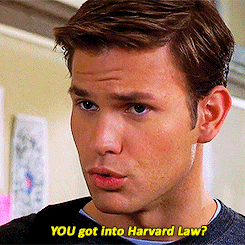 WOAH, Impressive! You're definitely a law student, and if you aren't, then you should be!