NBC

Via NBC

The lines were "There's nothing to tell, it's just some guy I work with."

Via NBC

Why is Monica freaking out here?

NBC

She got fired from her job at the restaurant

She's locked out of her apartment on Thanksgiving

Rachel left cookie crumbs all over the coffee table

Her boss showed up to dinner at her apartment high

What are the girls looking at in this picture?

Ugly naked guy laying tile

George Stephanopoulos eating pizza

Chandler hooking up with Janice in her apartment

The girls got his pizza by mistake.

NBC

NBC

"I play Pacino's butt!"

Via NBC

Who is this?

NBC

Rachel and Monica's friend from high school, Joanie

A woman Joey meets at an audition

The woman who stole Monica's identity

NBC

The apartment number switched to 20 in later seasons.

Via NBC

NBC

NBC

He asks her to move to Italy with him, but her job is in New York

He doesn't want her to hang out with Ross anymore

Paulo grabbed Phoebe's butt while she massaged him.

Via NBC

What did Ross just find out?

NBC

Rachel lost his pet monkey

NBC

Via NBC

NBC

He's trapped here with model Jill Goodacre.

Via NBC

What is Joey's dad's mistress's name?

NBC

Why does Phoebe have this football phone?

NBC

The bank gave it to her to apologize for a mistake they made on her account.

A massage client gave it to her to try and get her to go out with him.

Her sister Ursula gave it to her as a "belated birthday gift."

She found it outside her apartment with a note from "a secret admirer."

What is Chandler's mom's name?

NBC

Nora Bing is a romance novelist.

NBC

Give him free massages for a year

Break up with Janice for him

Switch apartments with him

NBC

Her old co-worker, Andrea
Only A True "Friends" Fan Can Answer These Questions About The First Season
You may have seen a few episodes, but you don't remember the first season of "Friends" too well. Go brush up on the group's season one adventures and try again!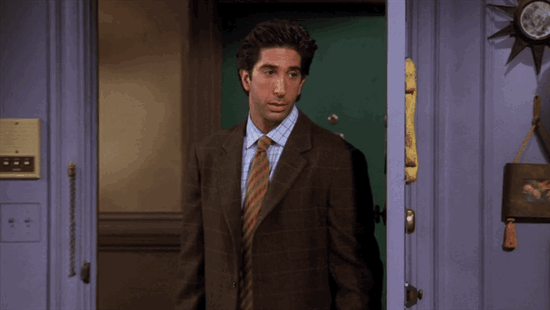 You remember a lot of what went down in season one, and you only forgot a few things. It's OK, though, you were probably distracted looking for your pet monkey or staring at your gorgeous Italian lover.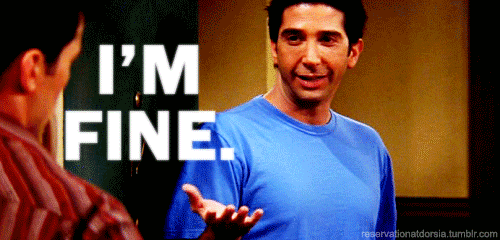 Wow, great job. You are a true "Friends" fanatic, you remember even the smallest details about the first season. You're basically part of the gang at this point.